__________________________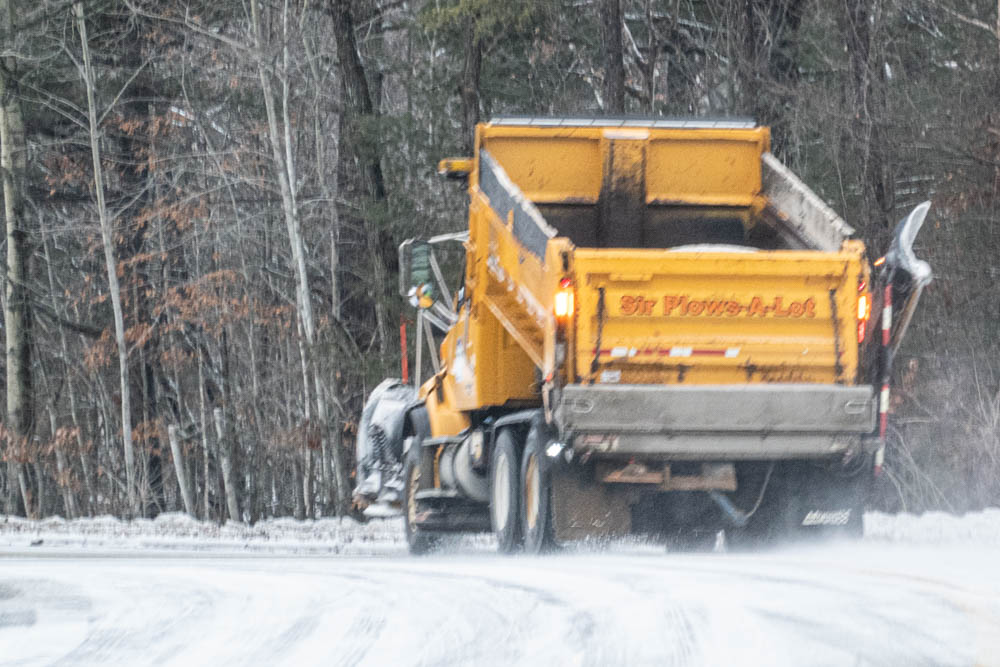 Wednesday, February 15,
2023:
The winter continutes. Seen here is a snowplow with the name, "Sir Plows-A-Lot.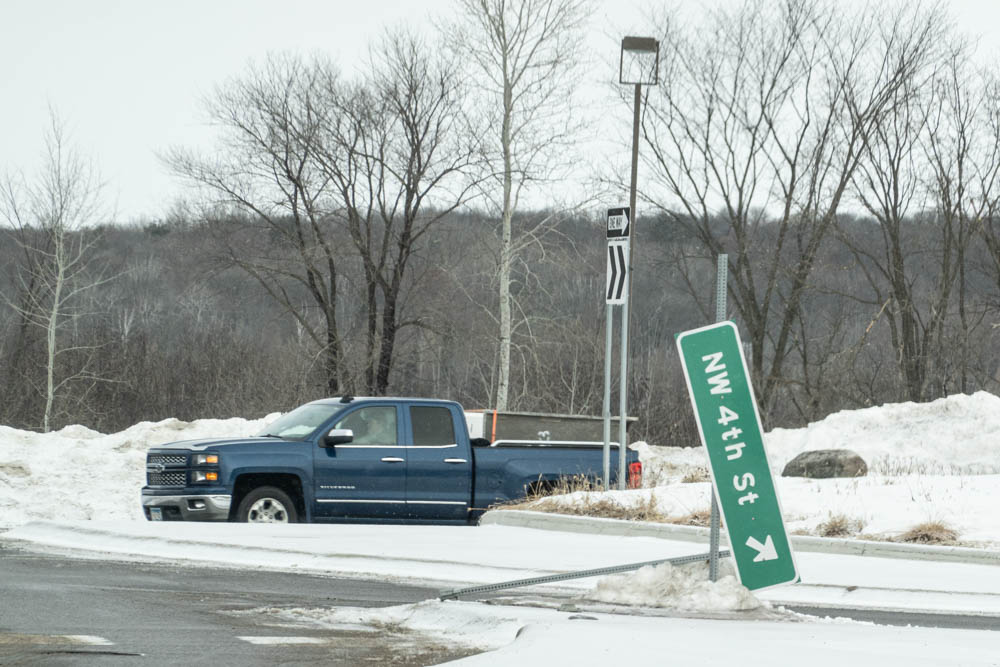 It was a bit slippery too, as seen by this sign that is tilted over after being struck.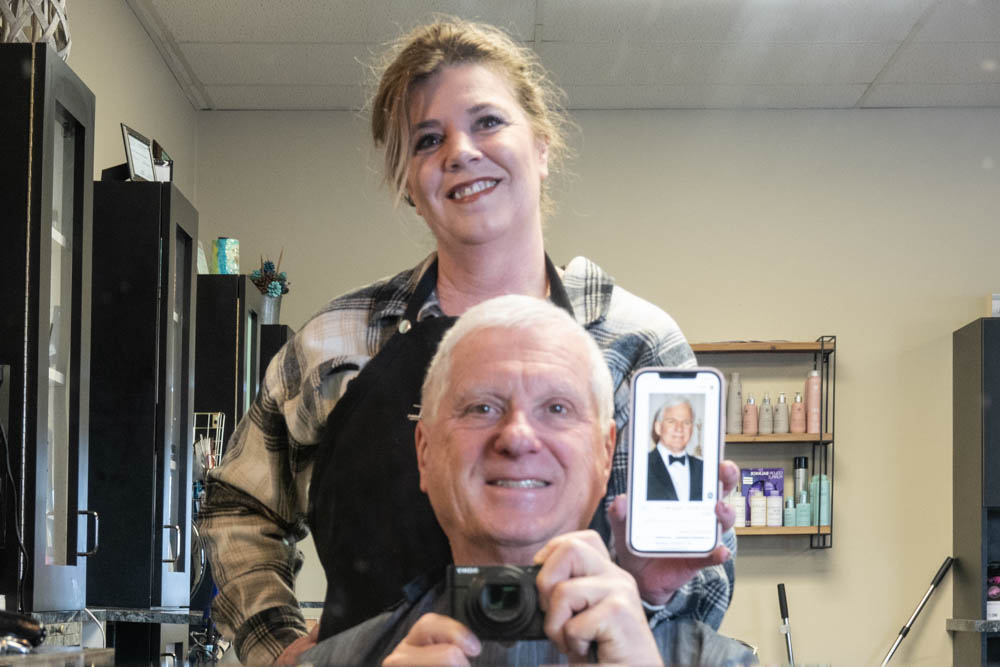 Mark went iout for a haircut at the New Concepts Salon. Hair Stylist Kathy Roehl said Mark looks like Steve Martin!
Is that good or bad?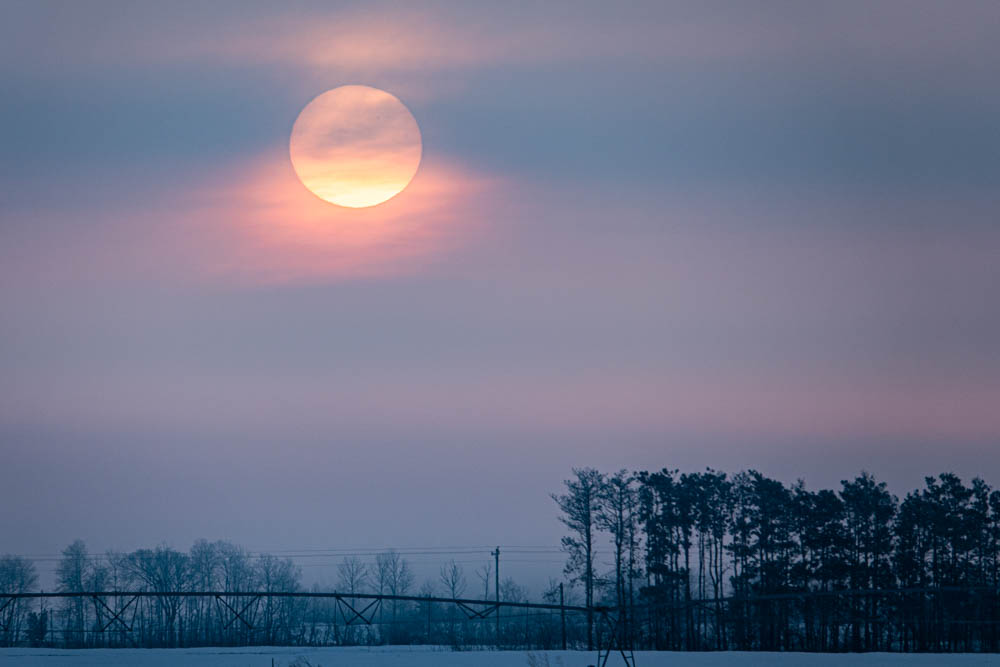 The sun tried to peek through fog at 7:29 am on Saturday morning, February 18th.
---
---
page last edited 03/12/2023