__________________________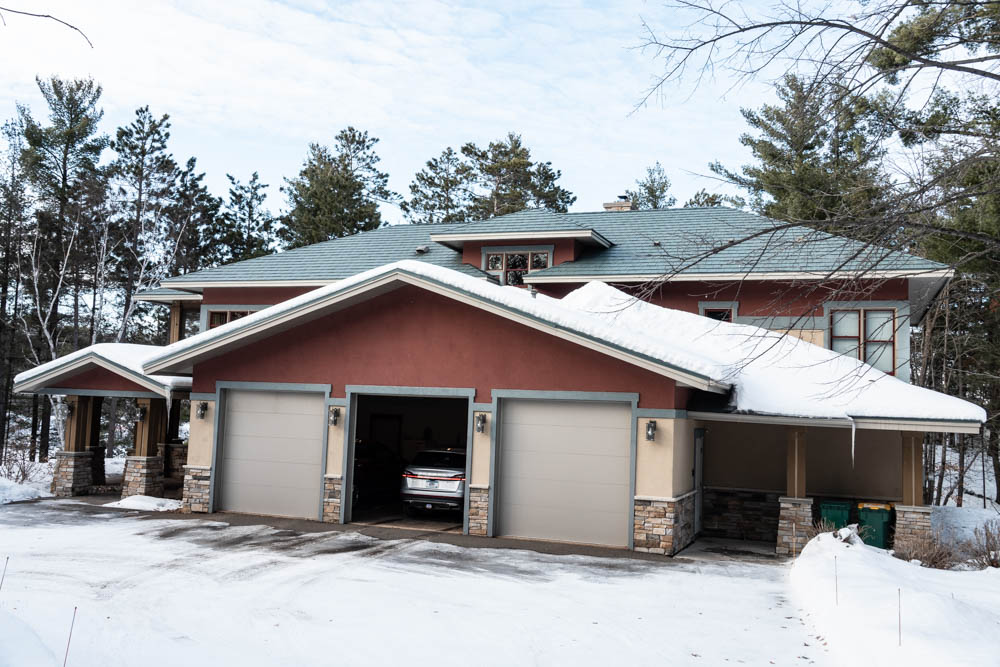 Monday,
Febuary 13, 2023:
Snow came off the upper roof of Gilbert Lodge and landed on the lower roof.
It avalanches down the slippery steel roof.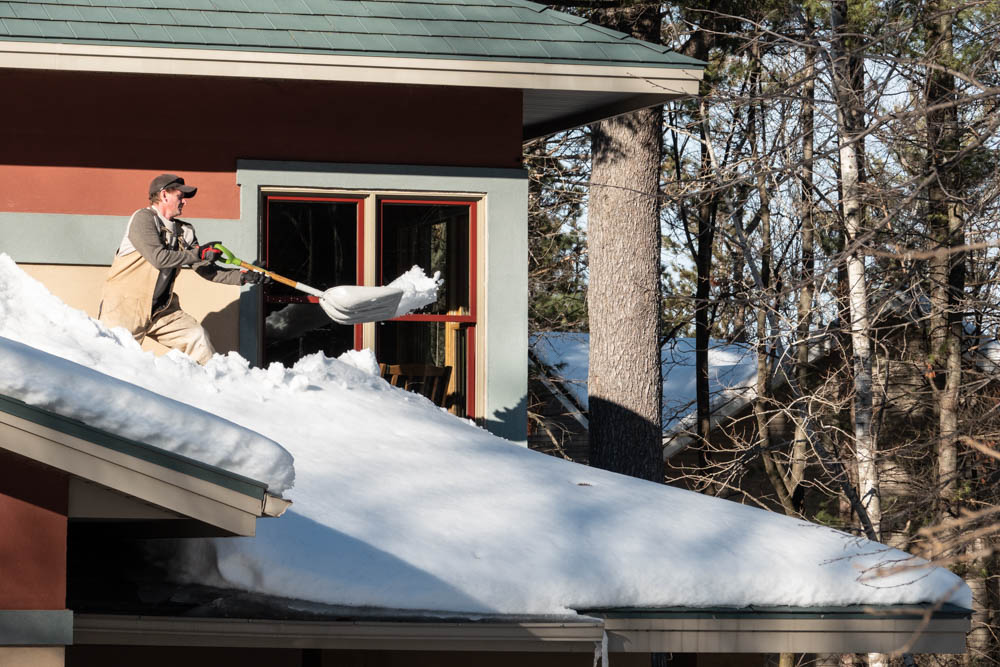 Matt Scott came by to clear some of it away on the east side.



Then more on the west side. He is good with a shovel and not afraid of height.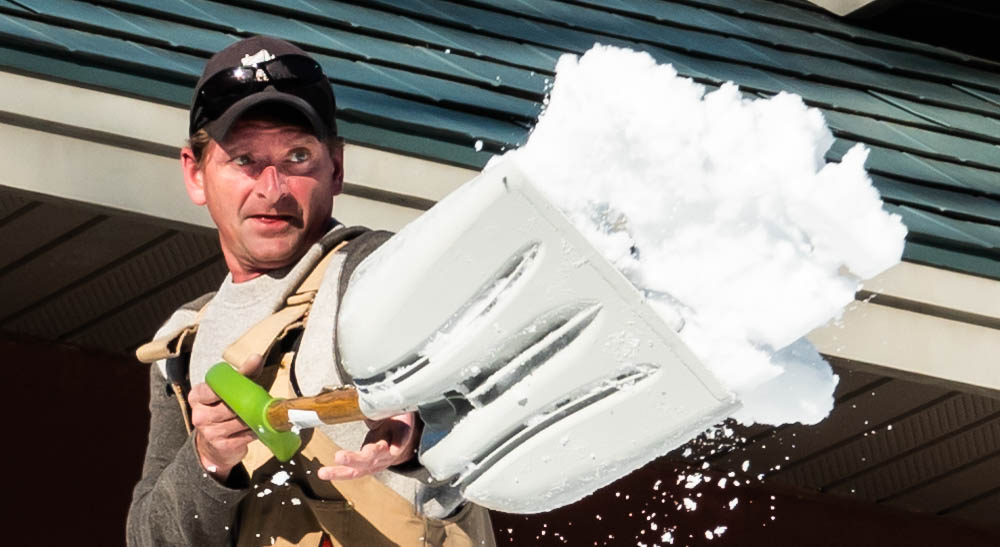 Matt knew what he wanted and made it happen. He was the right man for the job.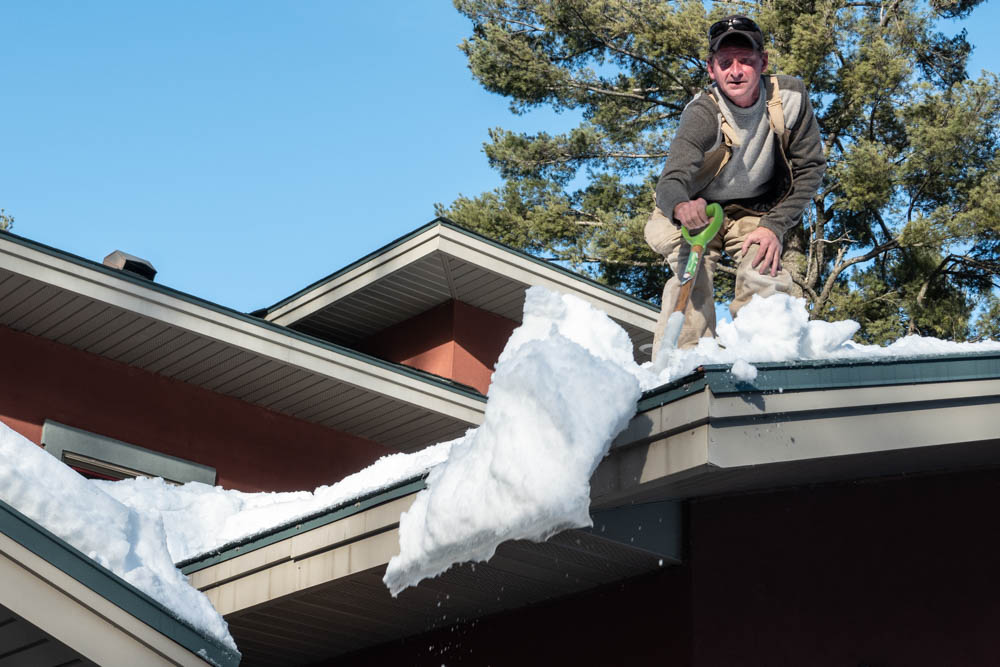 Matt took his sunglasses off so he could see well and be careful near the edge. Nice work!
---
---
page last edited 02/24/2023