__________________________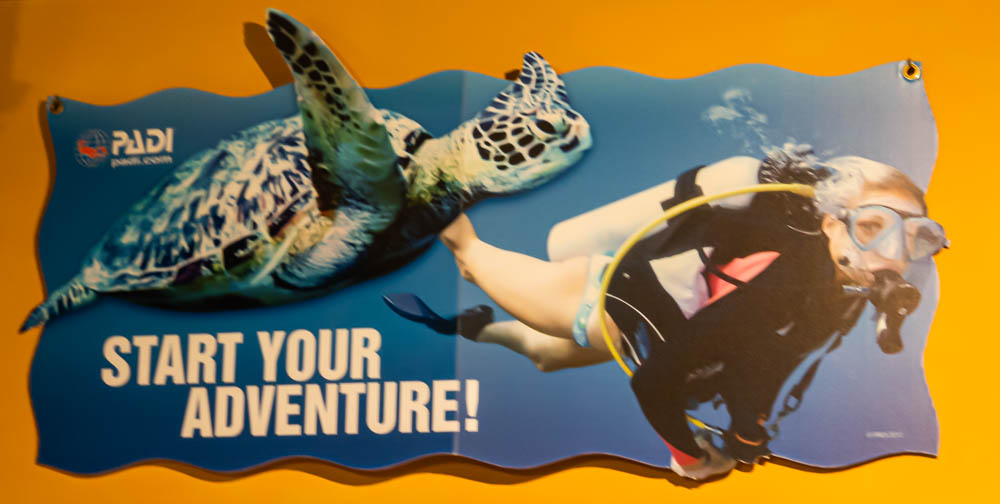 Tuesday, February 7,
2023:
A Discover SCUBA class was being held at the Brainerd School of Diving.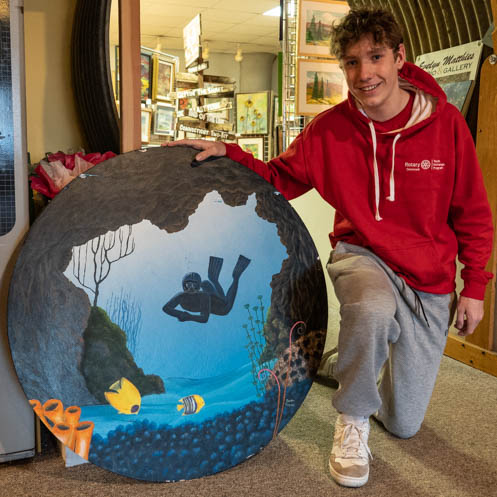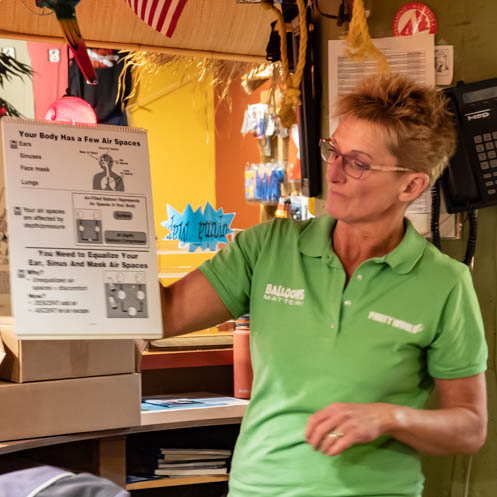 Foreign Exchange student Albert Raahauge from Denmark was one of the students.
Kelli Mankowski was the instructor.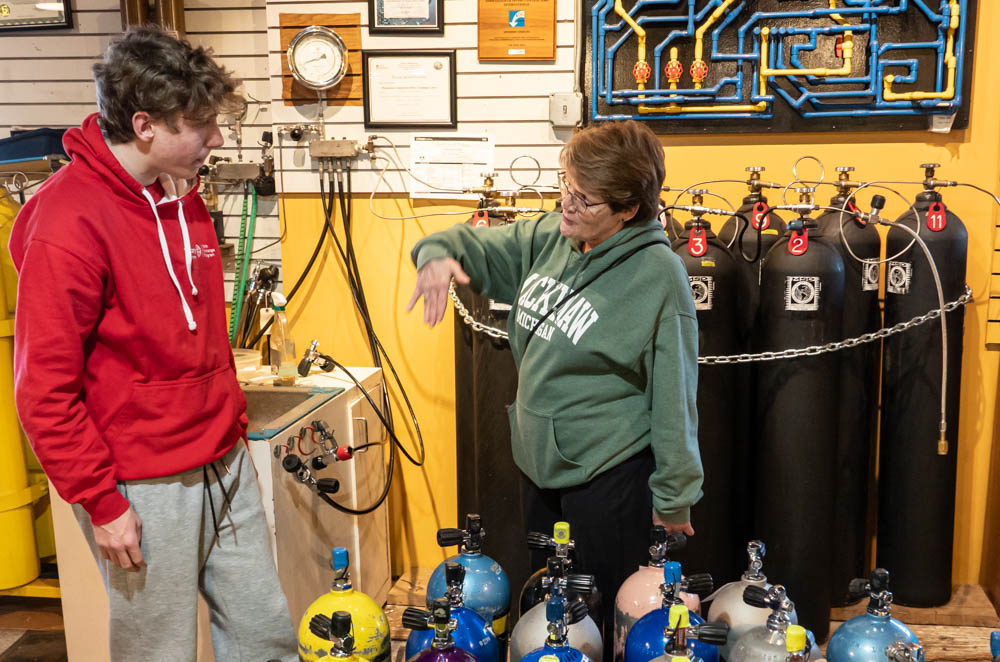 Deep Diver Paula took a special interest in Albert because the local Brainerd Rotary Club sponsored him.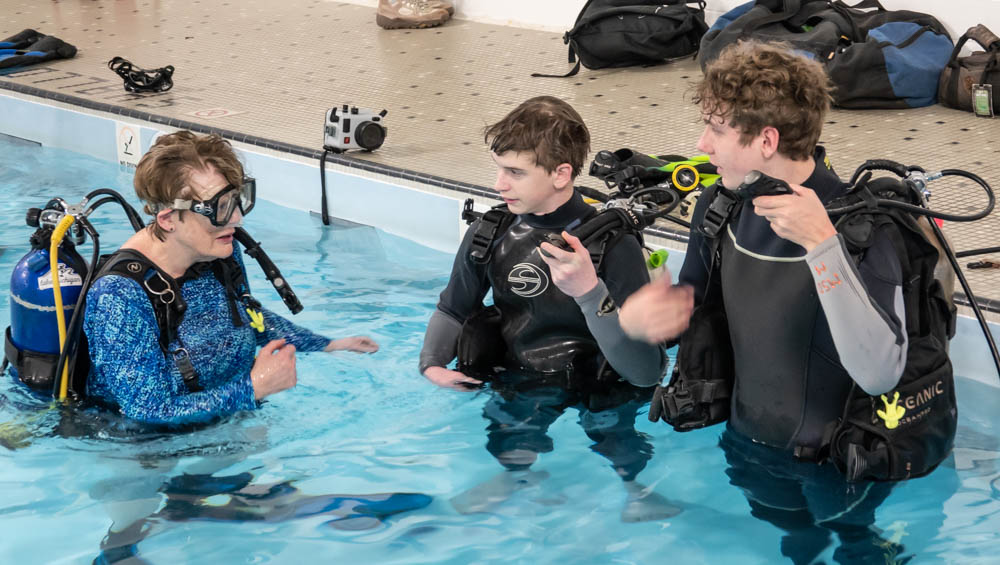 Paula was there to give advice to those who have never gone underwater before.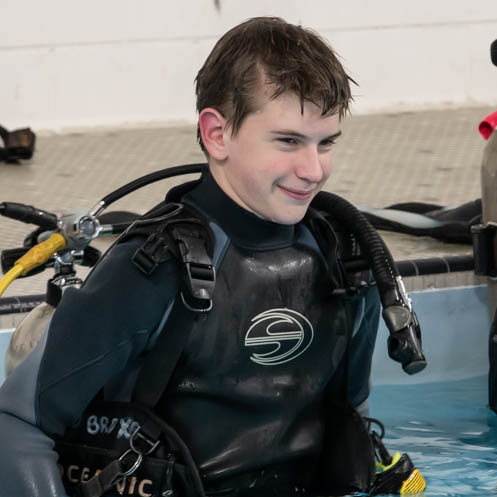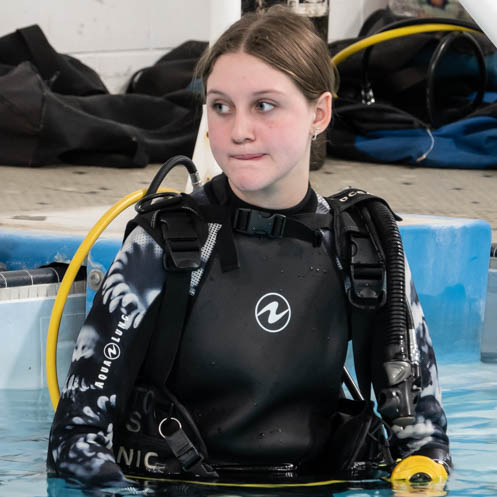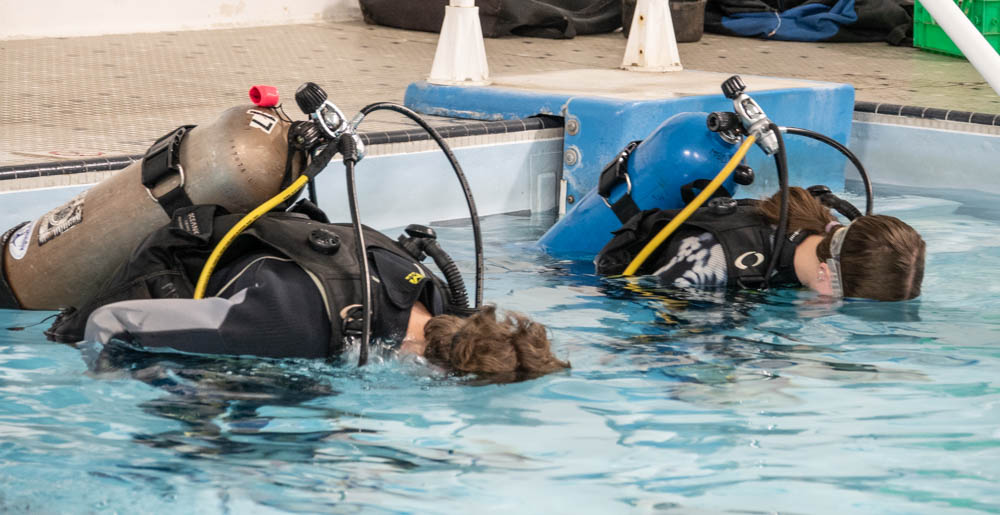 The first step was to put a face underwater and take a breath.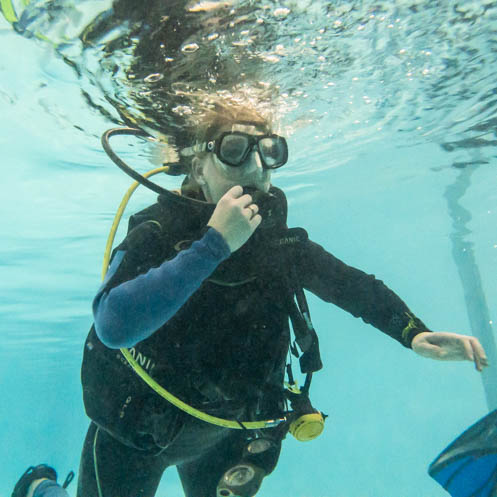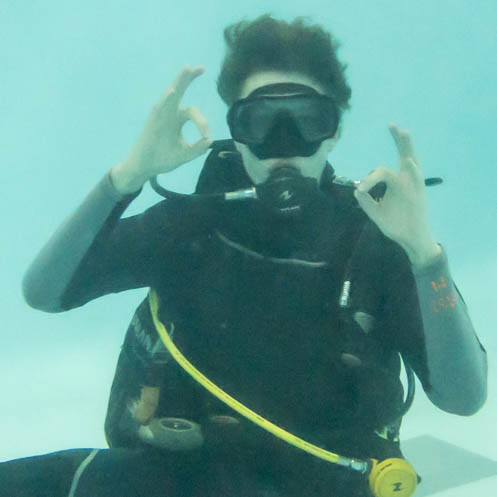 Soon they were underwater and doing well.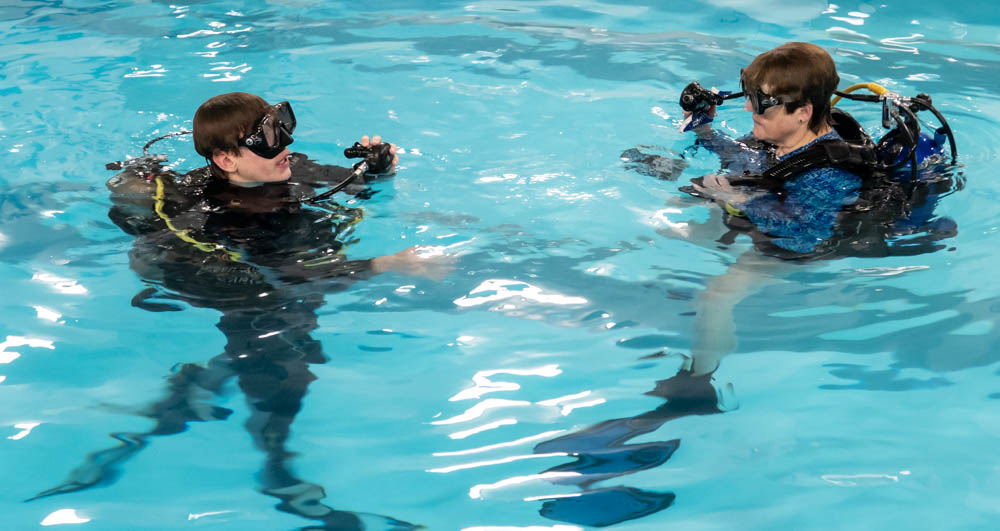 Then back on the surface.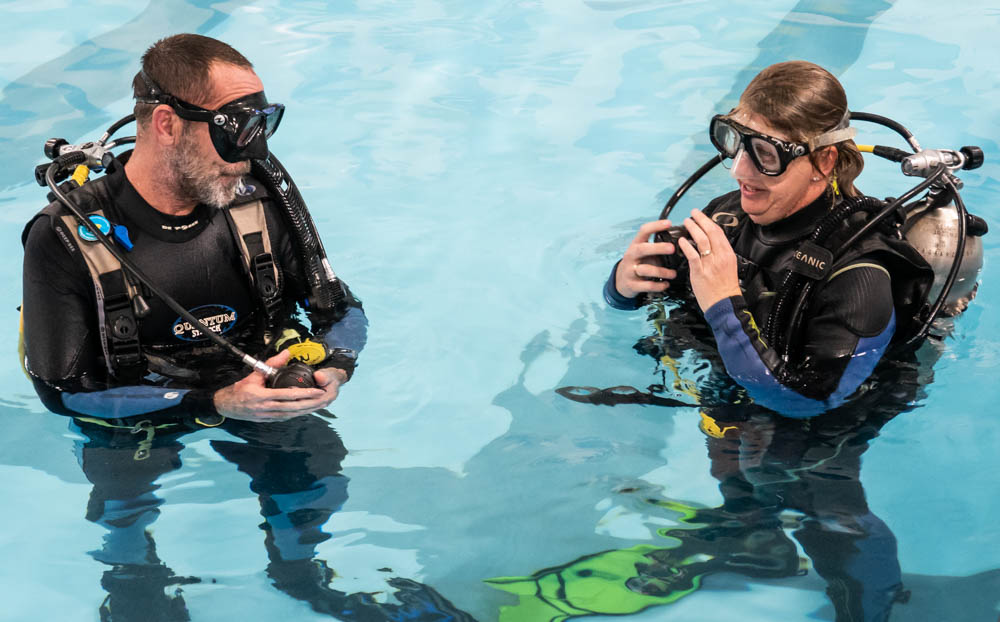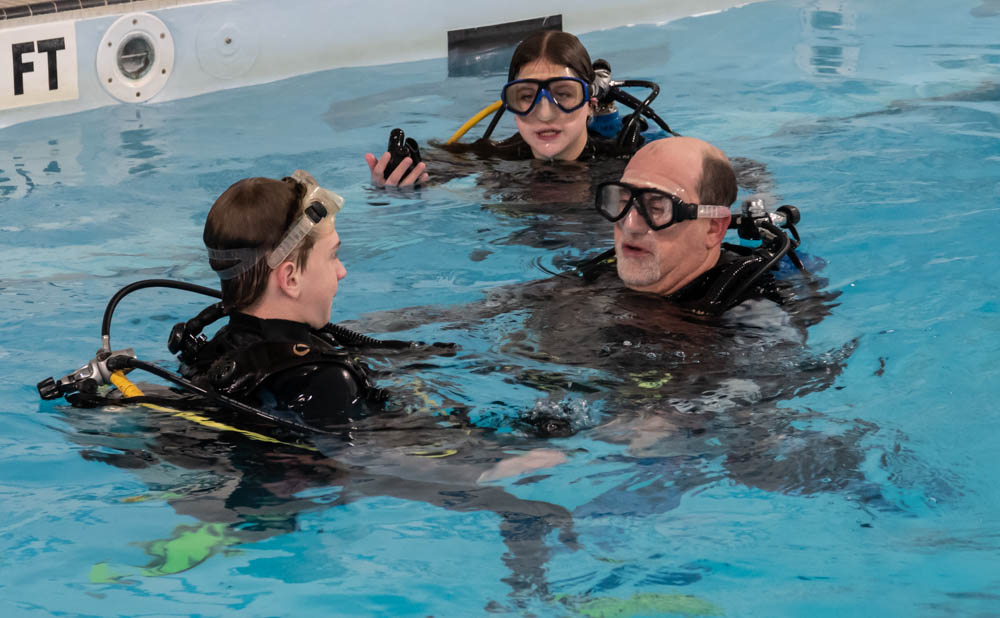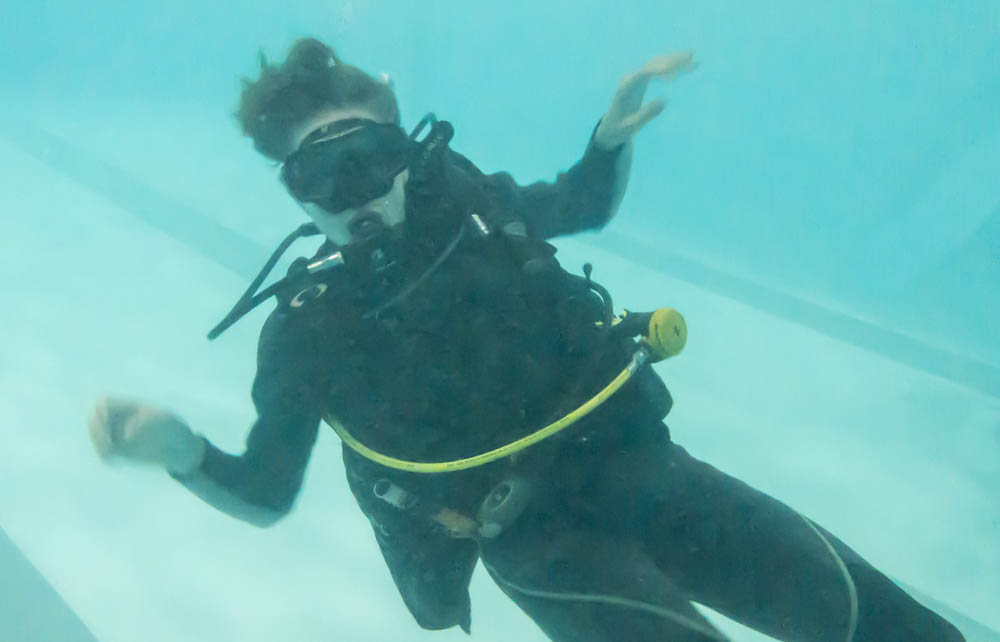 Then back under again!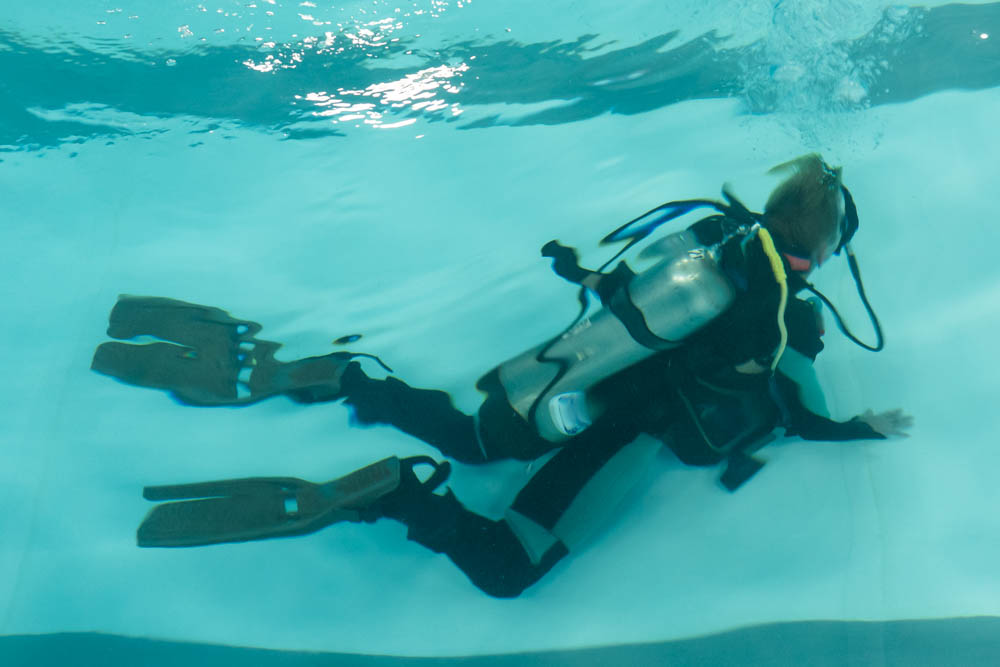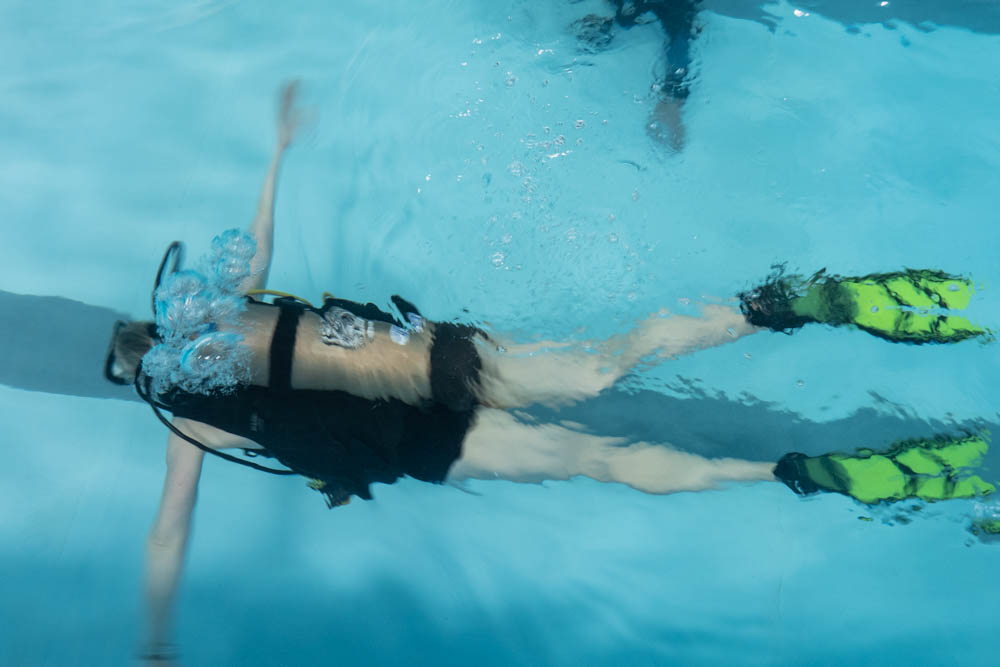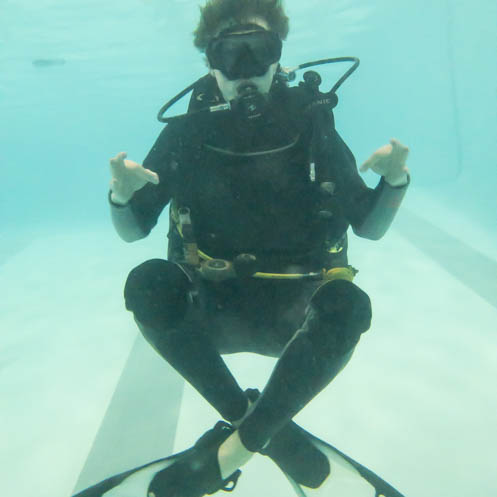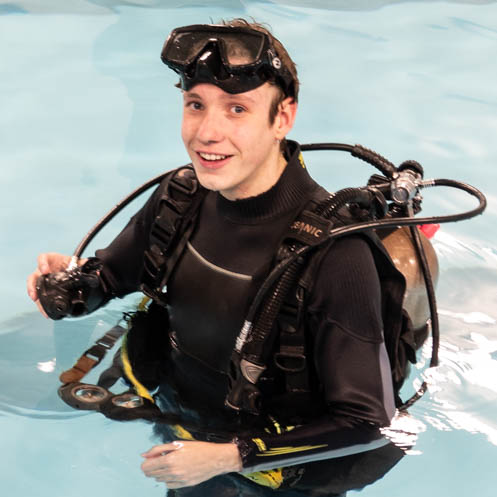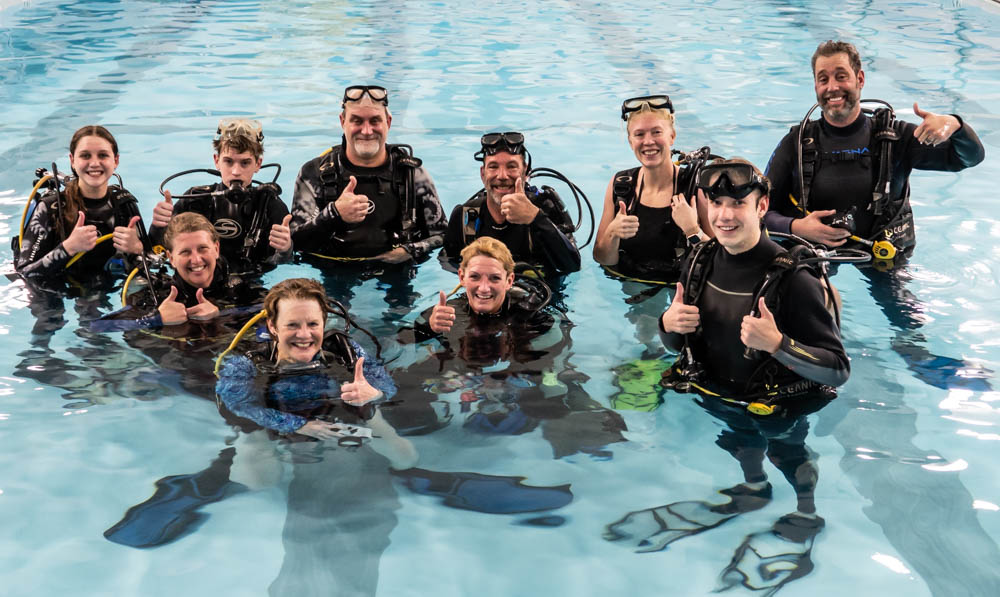 Finally, a gradulation photo. All were happy with the experience.
---
---
page last edited 02/13/2023