__________________________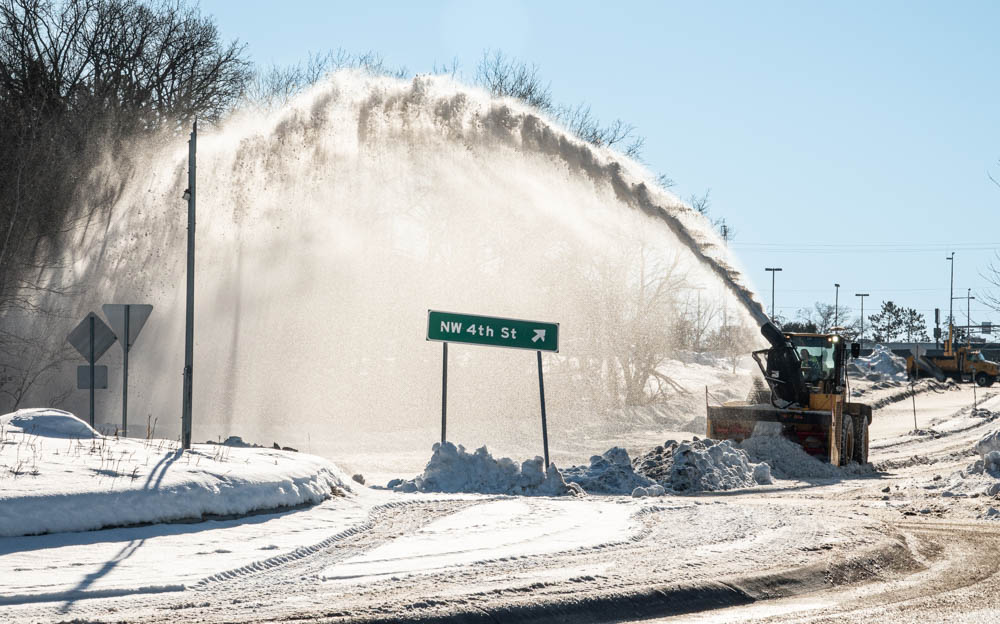 Wednesday,
Febuary 8, 2023:
Middle of winter and road crews are clearing snow.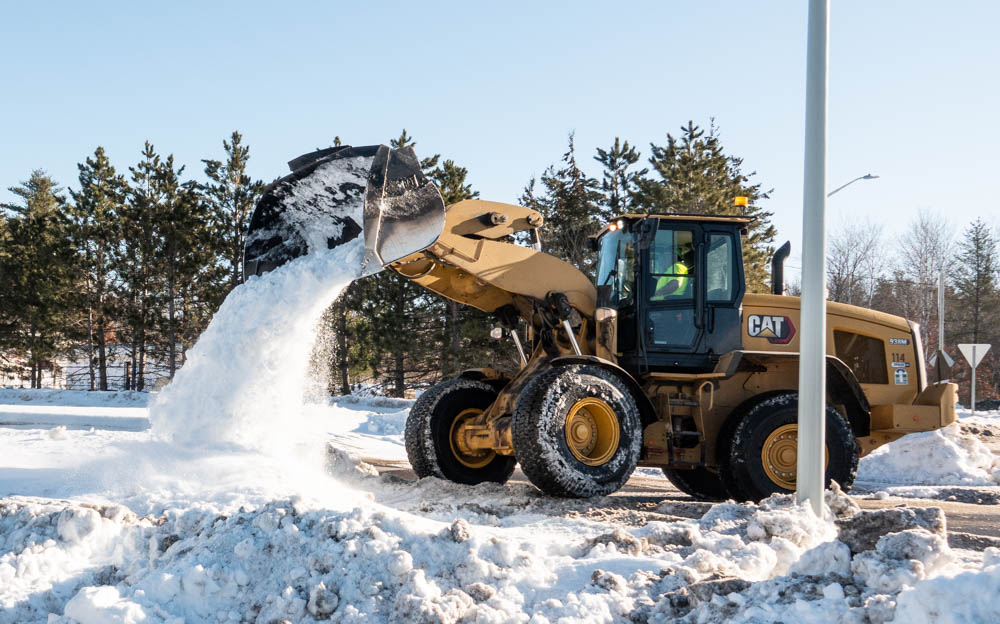 Yes, they had to look for places to put it.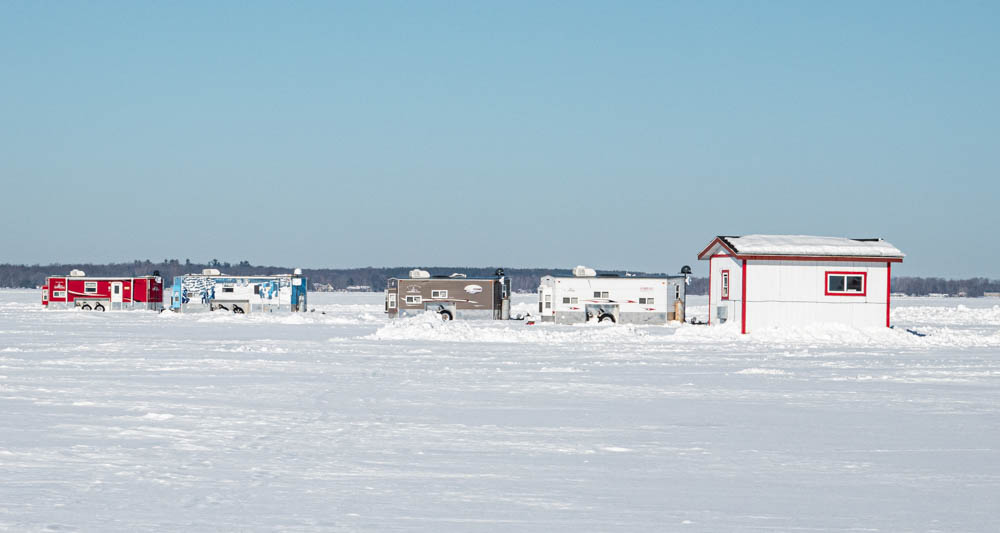 Fisherwoman Paula headed out on Mille Lacs Lake where fish houses are plentiful.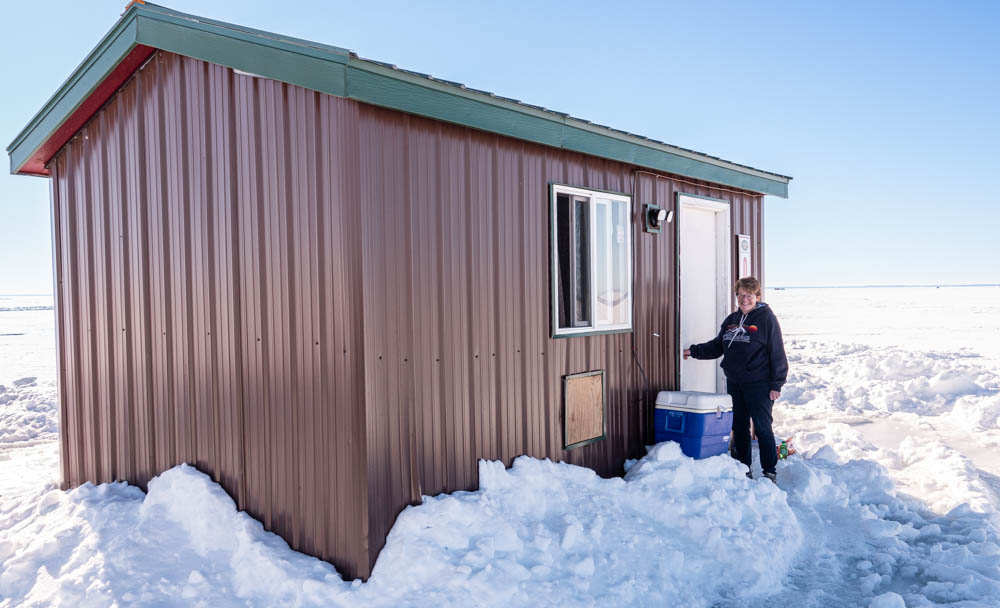 She stopped at this one where her relatives were fishing, some 3.3 miles from shore.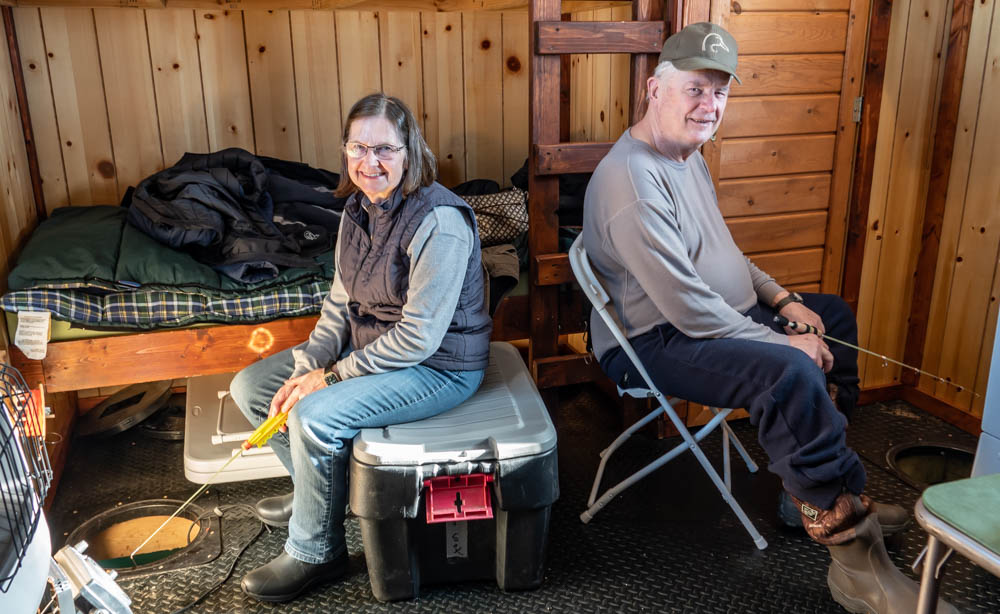 Mary and Bob Scott. The shelter had generator power, propane heat, a stove and even a built-in outhouse.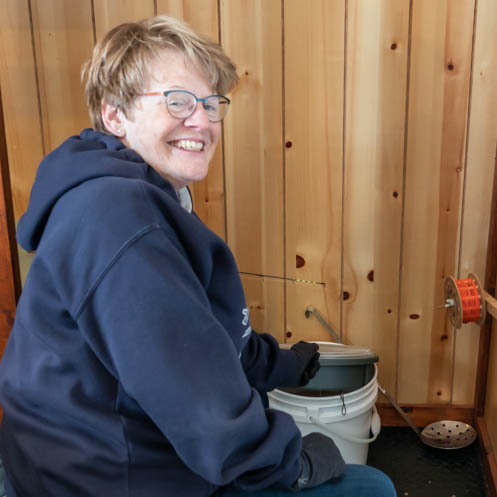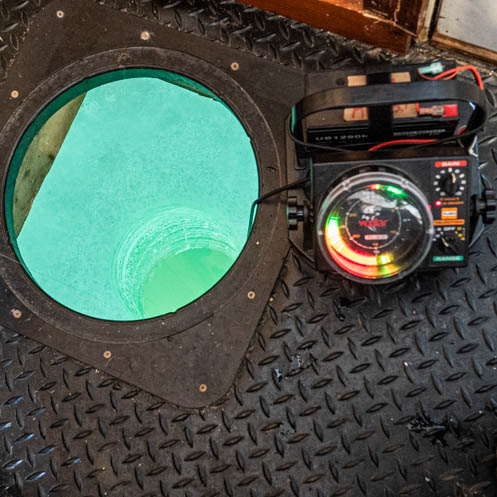 Paula had a fishing hole and depth sounder to look for fish. The ice was 18 inches deep that day.
She didn't catch anything, but had plenty of family conversation to keep her mind busy.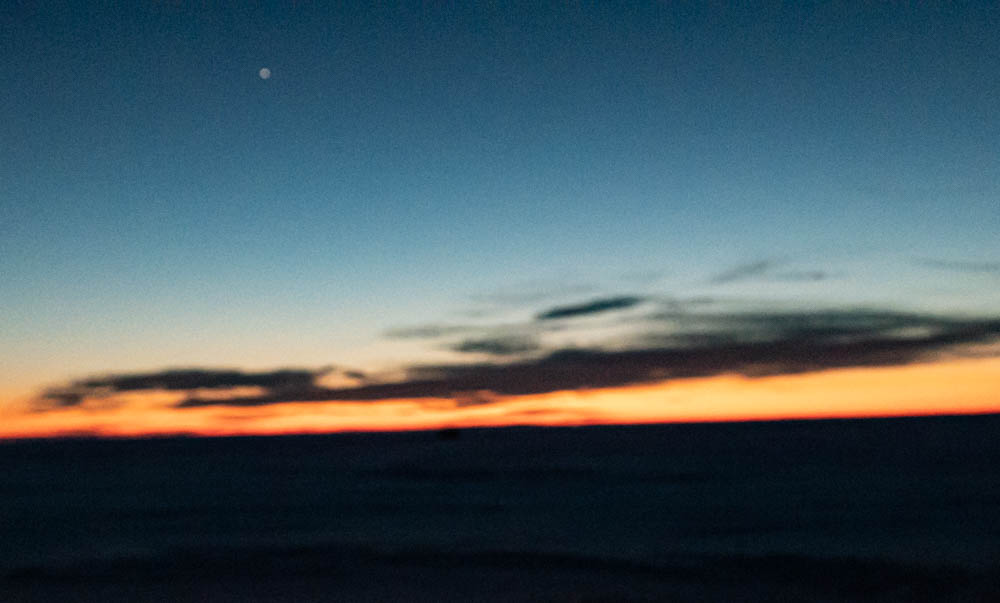 Sunset and moonrise over Mille Lacs Lake.
---
---
page last edited 02/10/2023