__________________________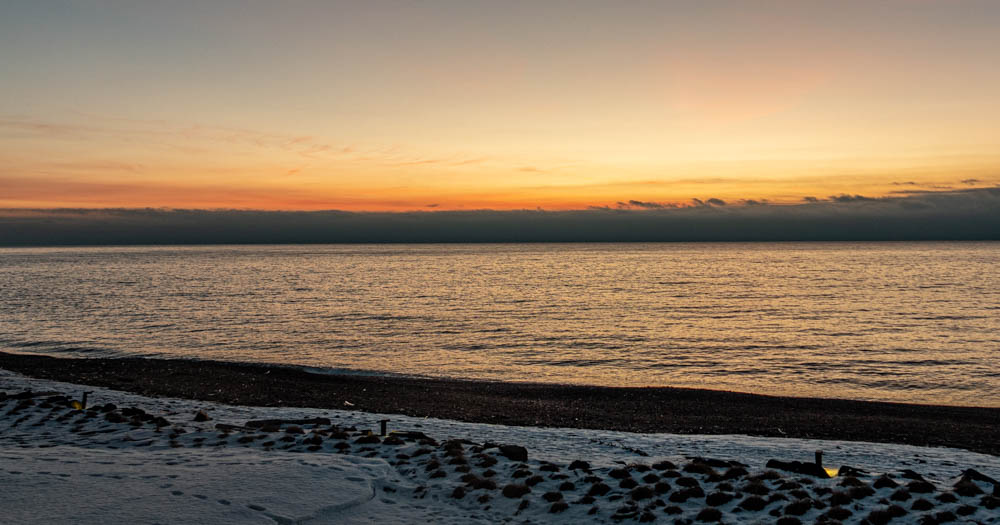 Monday, January 9,
2023:
Sunrise on Lake Suprior at Grand Marais, MN, was masked by clouds, but still looked colorful over the water.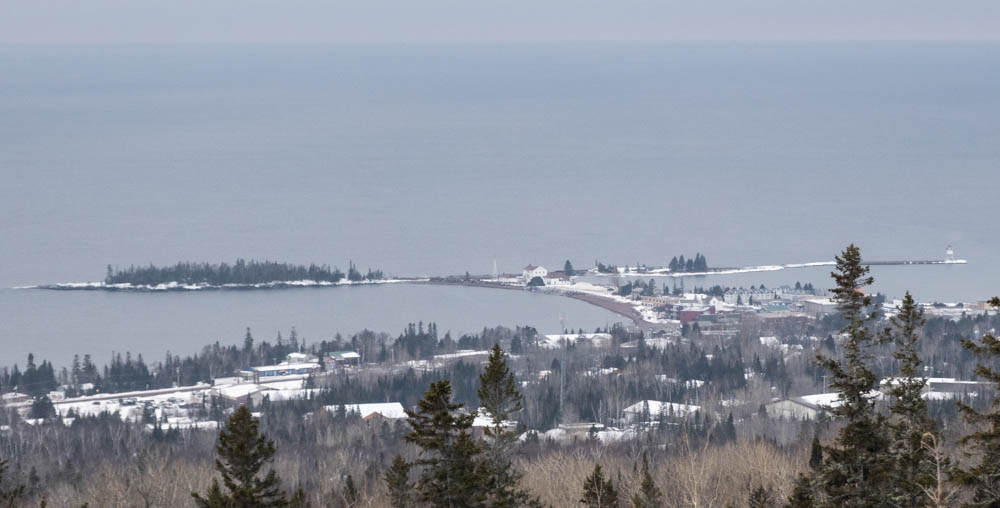 Grand Marais as seen from the hill above.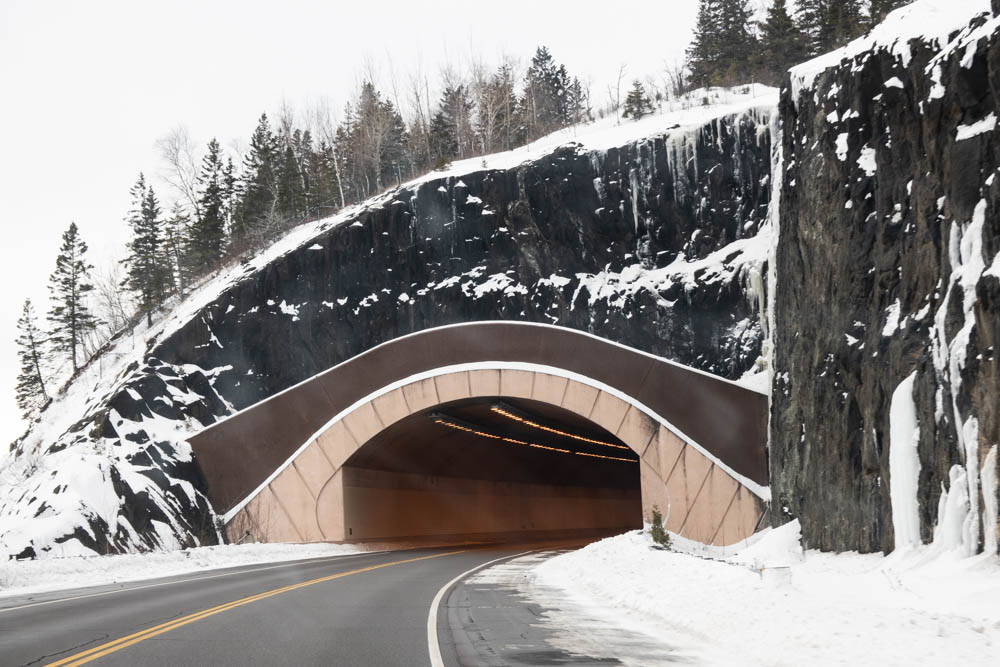 Highway 61 south has tunnels cut in rock.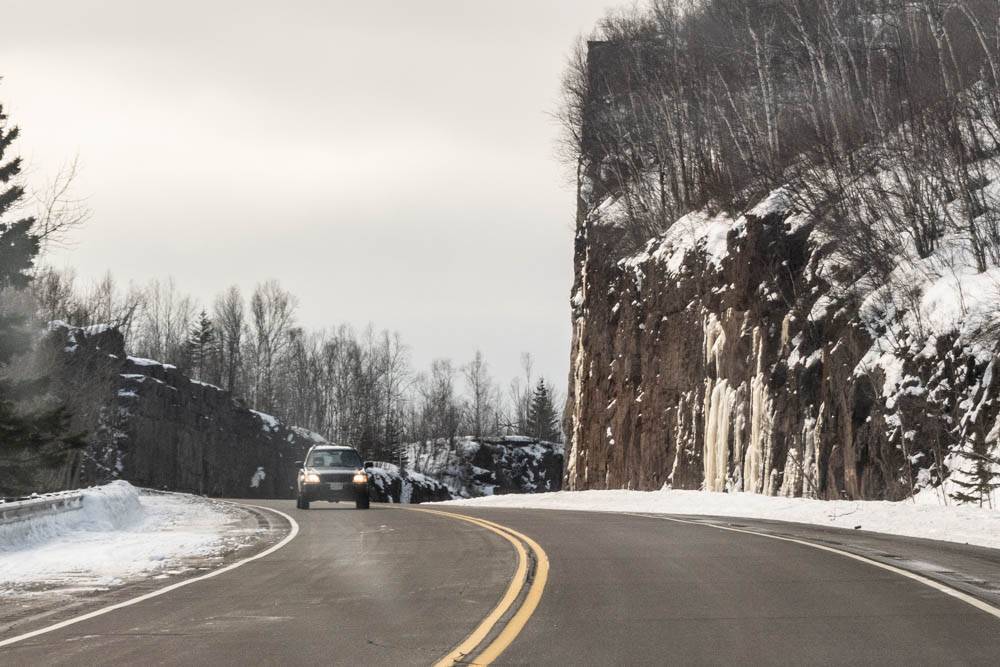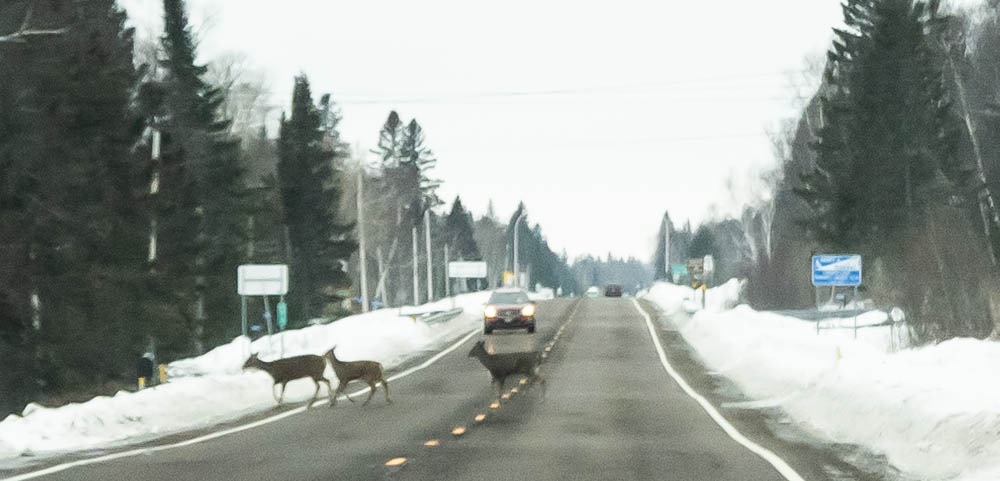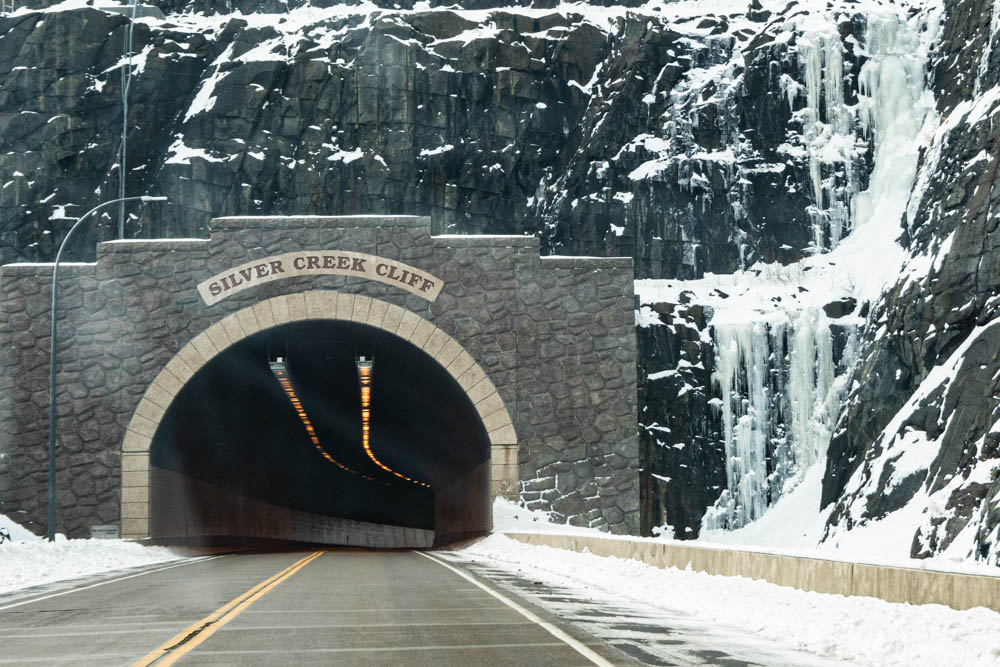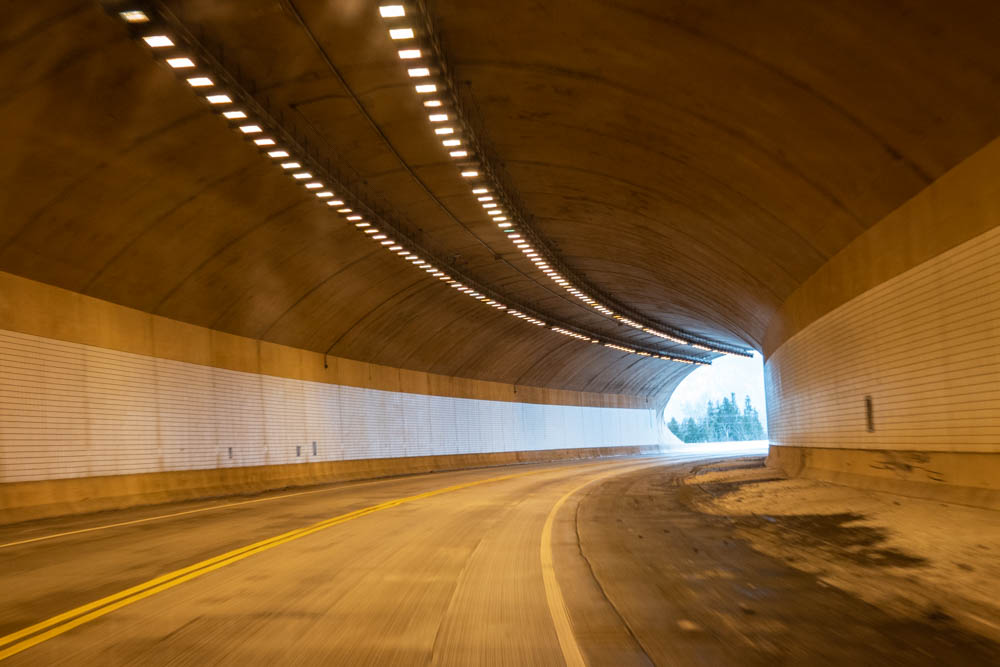 At least there was light at the end of the tunnel as Mark and Paula headed back to Gilbert Lodge.
---
---
page last edited 01/30/2023