__________________________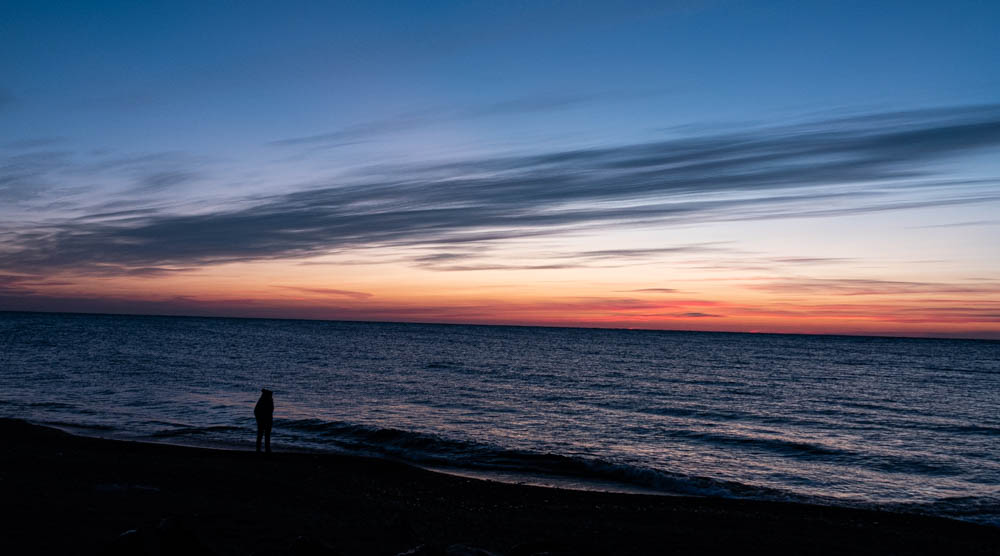 Sunday,
January 8, 2023:
Sunrise on north shore of Lake Superior at Grand Marais, MN.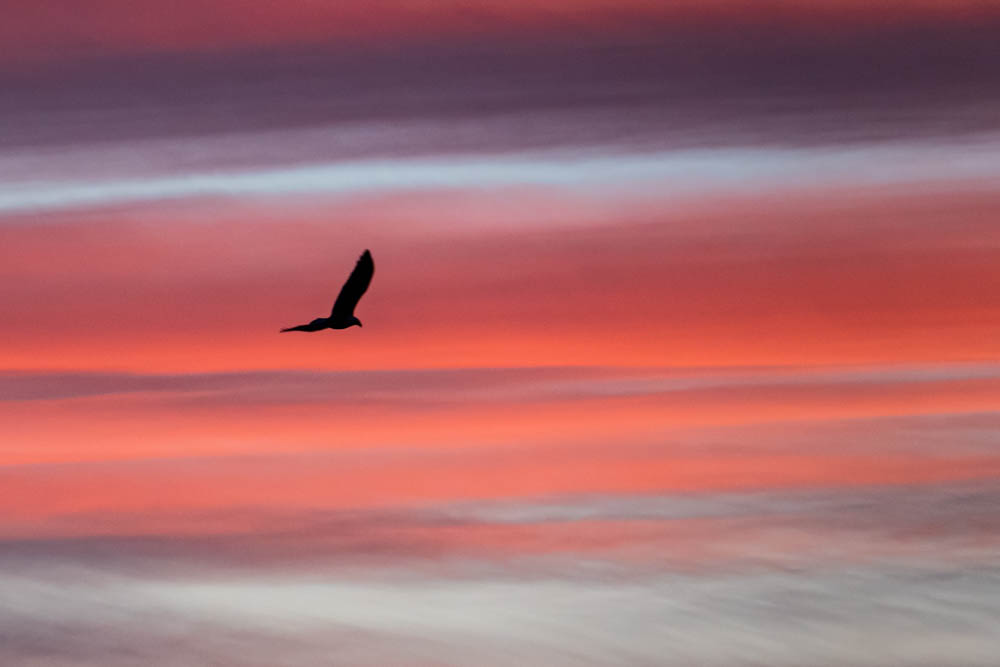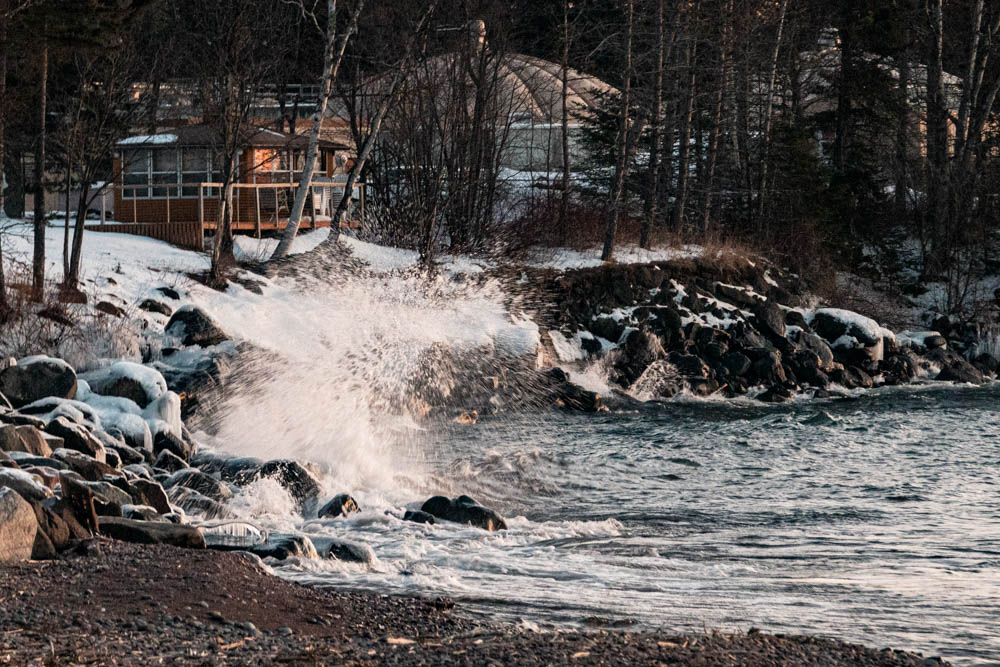 The waves came crashing in.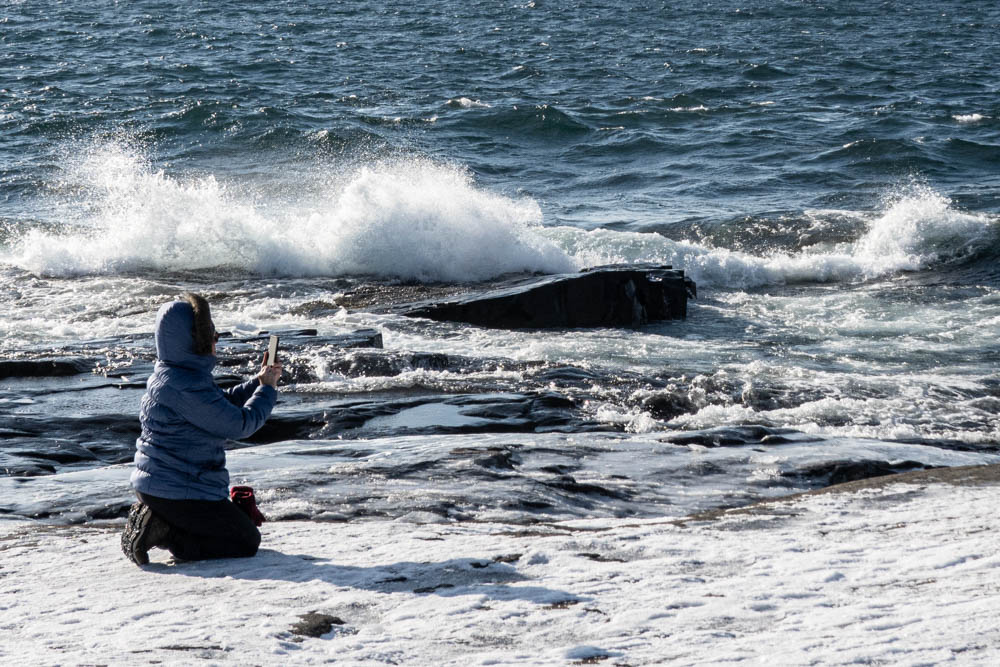 Paula was out photographing that day.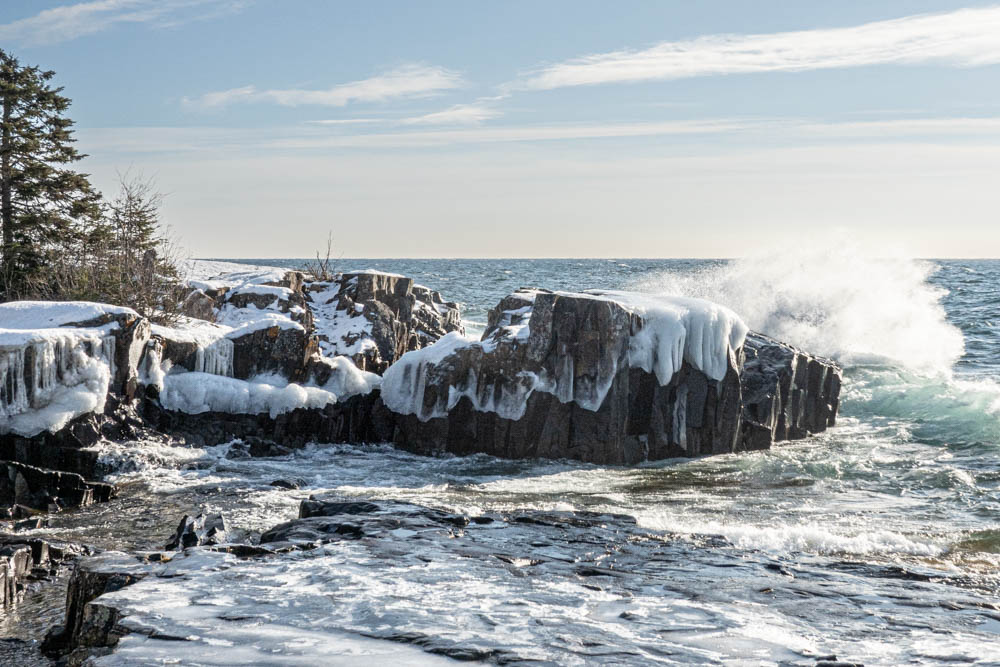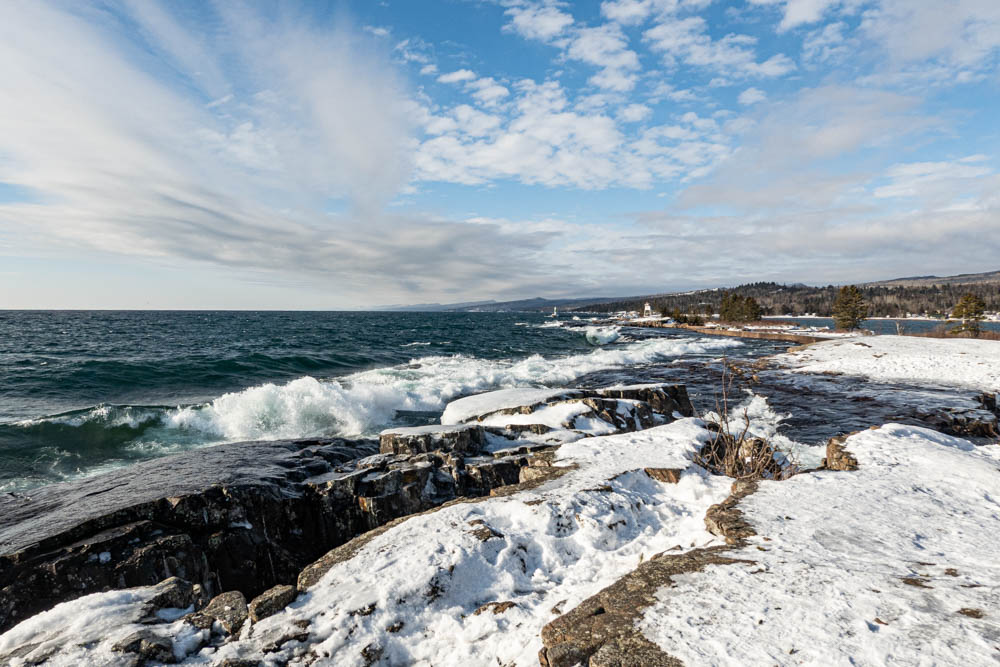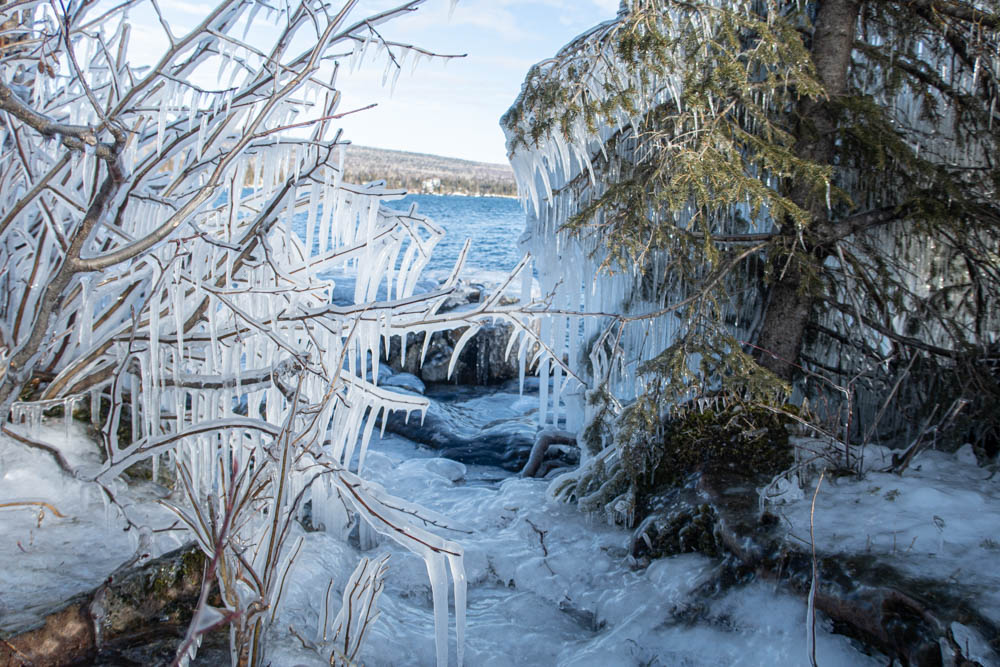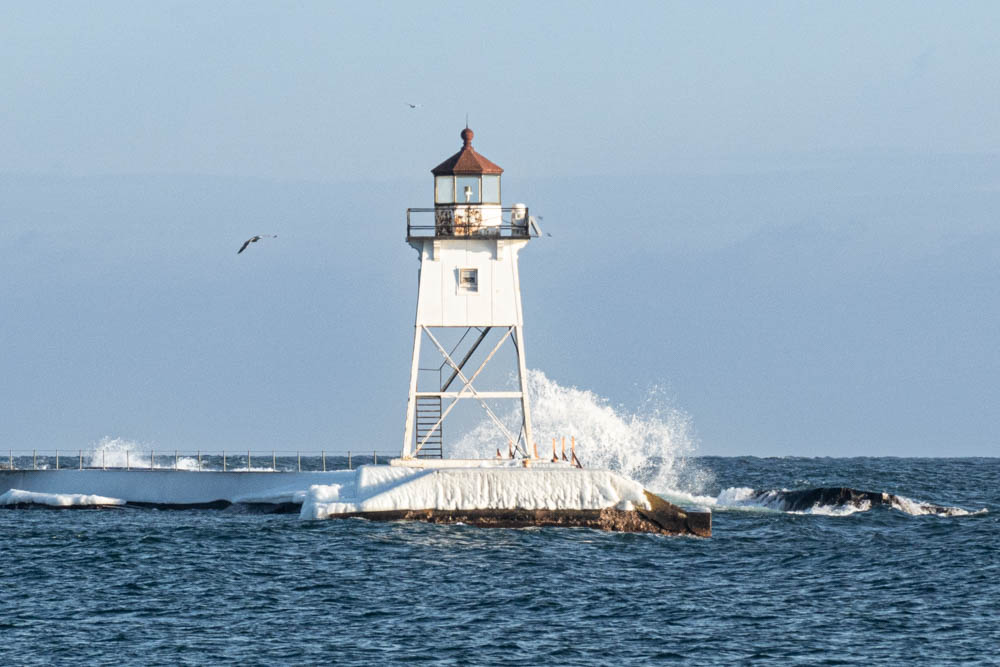 The light house at Grand Marais.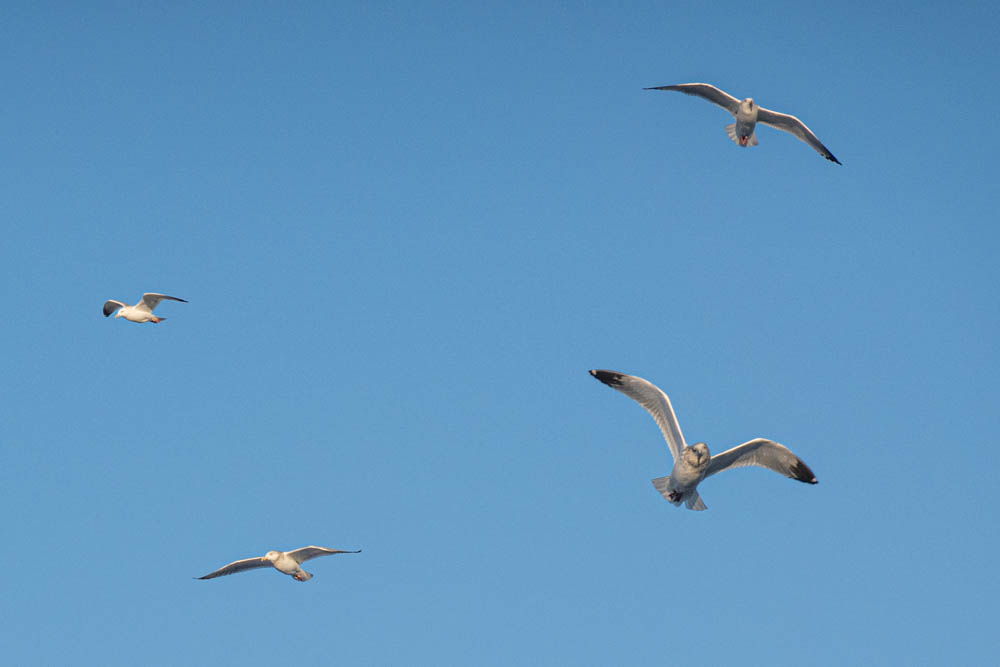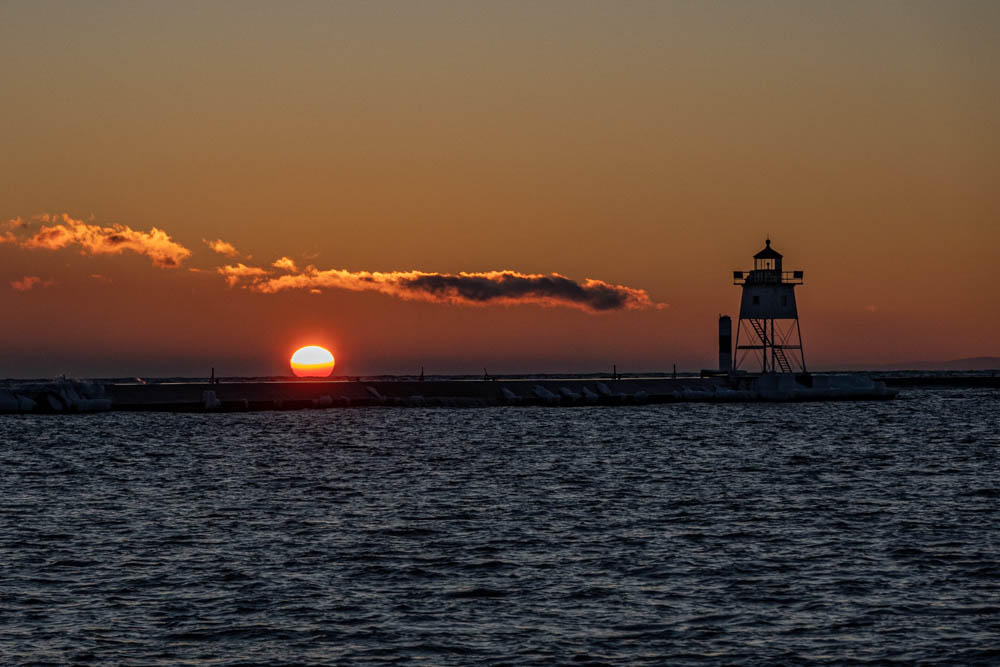 Sunset at the lighthouse.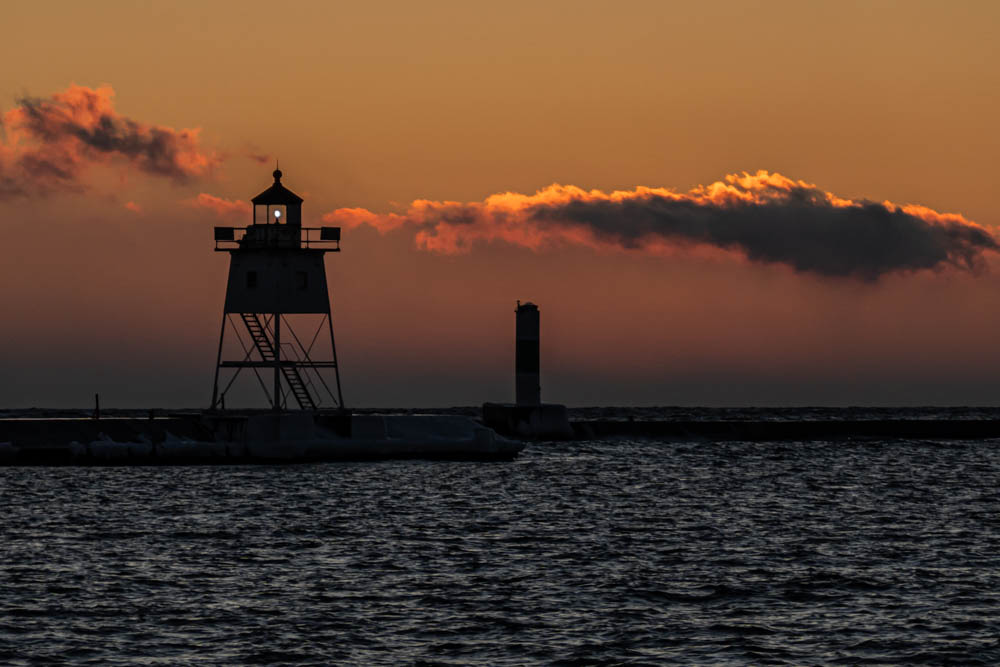 The Angry Trout Cafe is another popular dining spot in town. It is a must stop for Mark and Paula.
---
---
page last edited 01/22/2023