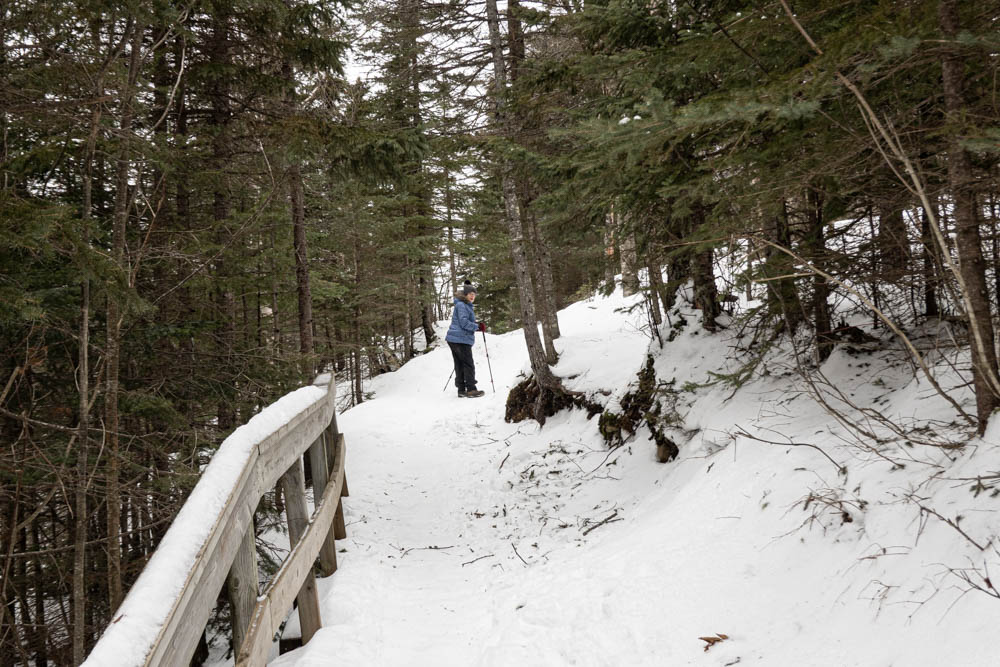 Saturday, January 7,
2023:
Paula decided to go hiking in the woods, dragging Mark along, again!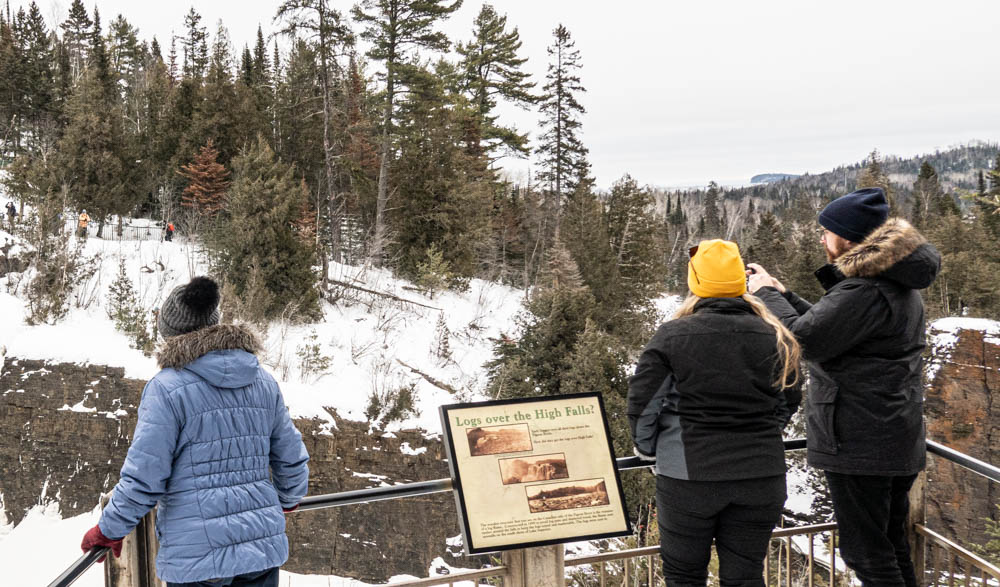 It was at High Falls, near Grand Marais, MN.

Quite a spectacle of frozen and flowing water.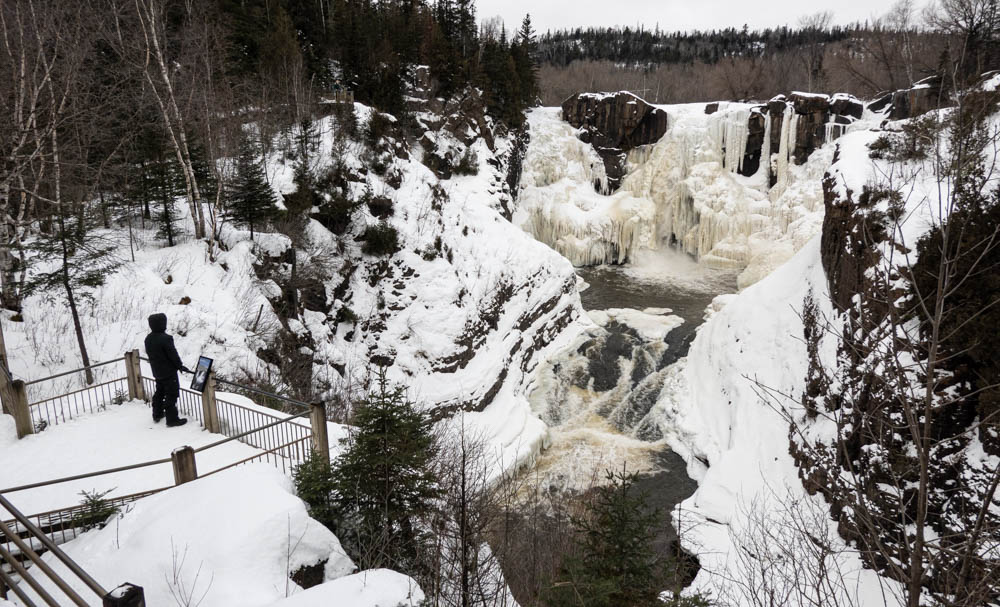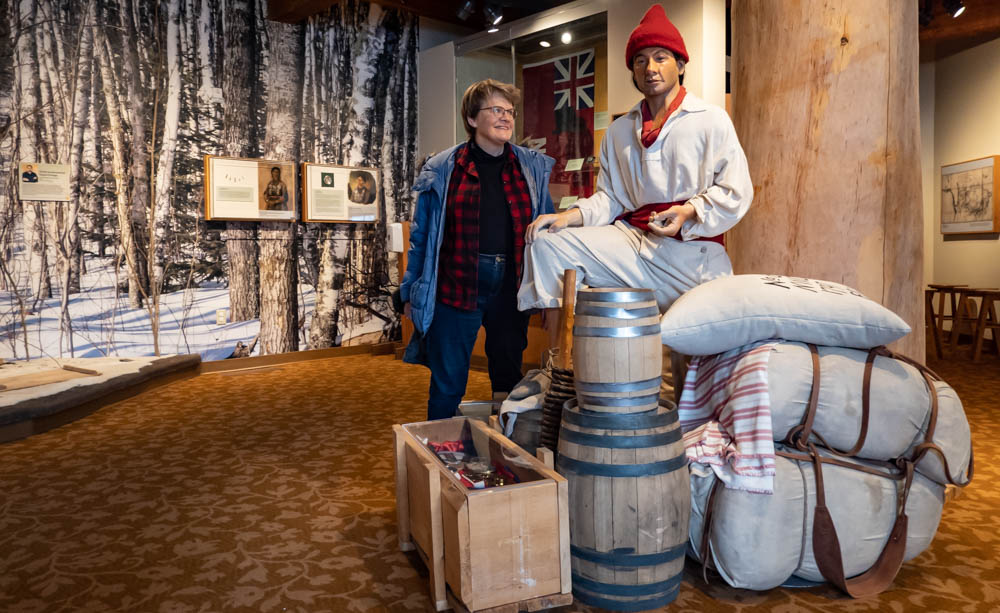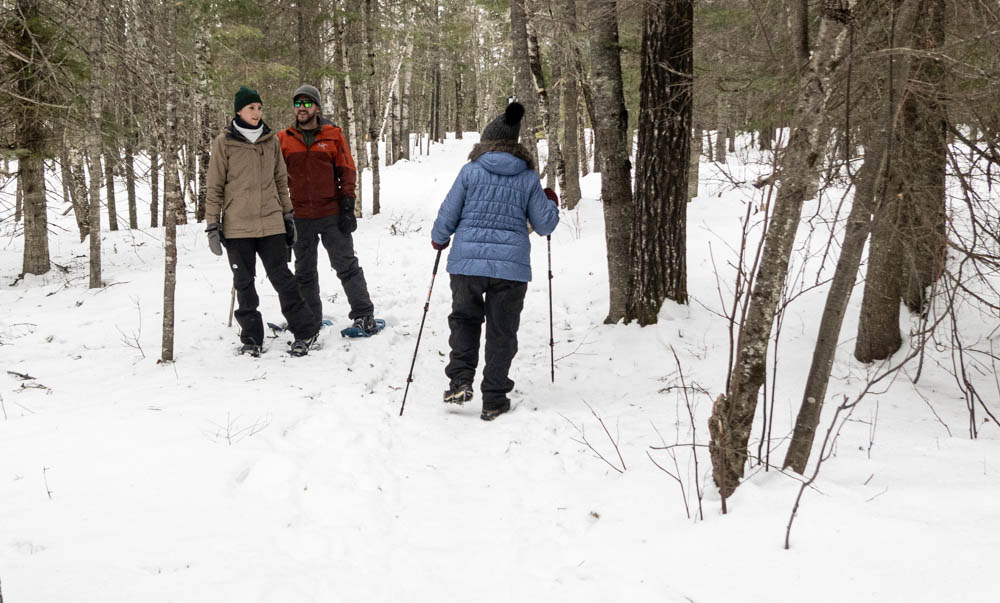 Then it was off to Judge Magney State Park for more hiking...and meeting people on the trail.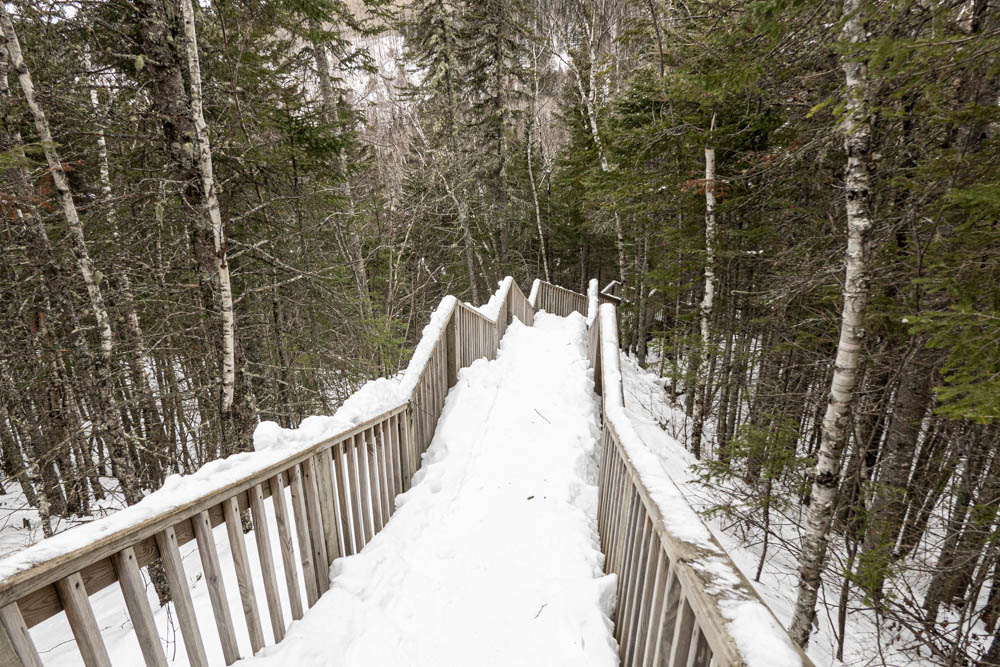 This stairway has 192 steps. Difficult enough in the summer, but a real challenge in the winter.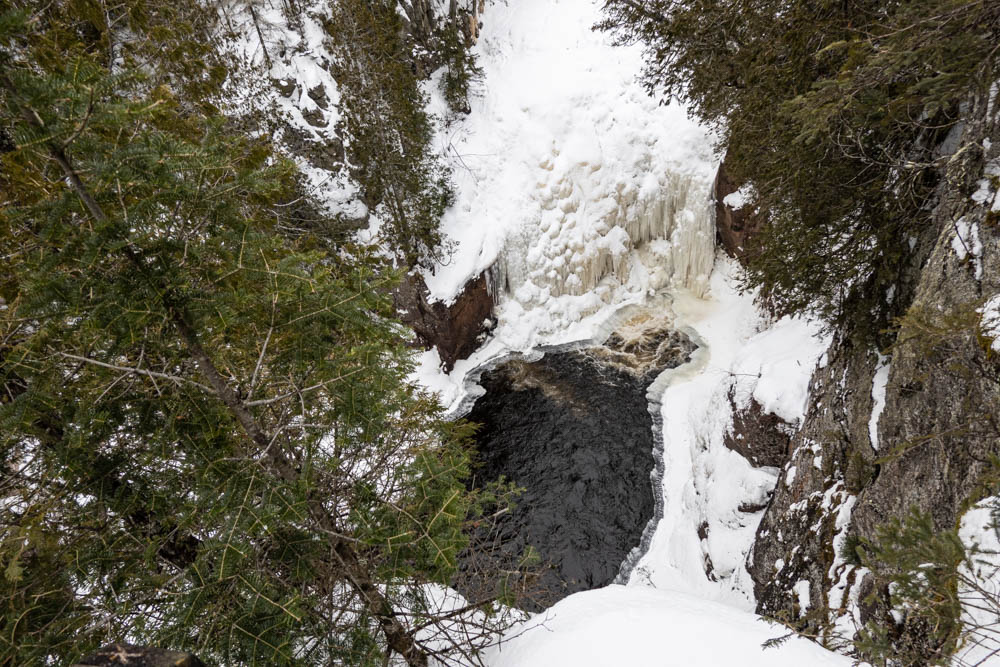 More water near the bottom.
The river was flowing despite temperatures in the high teens.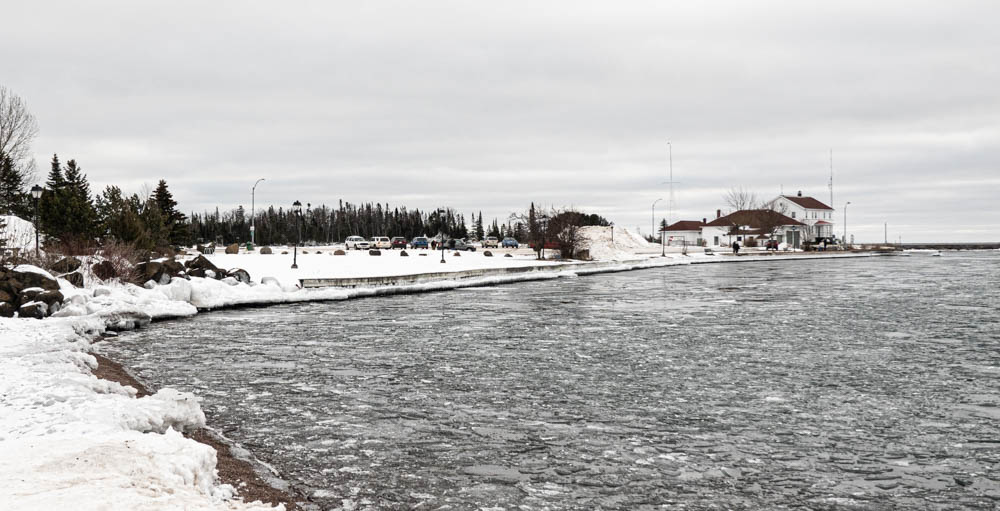 A look at the Grand Marais Coast Guard buildings with chunks of ice in the bay.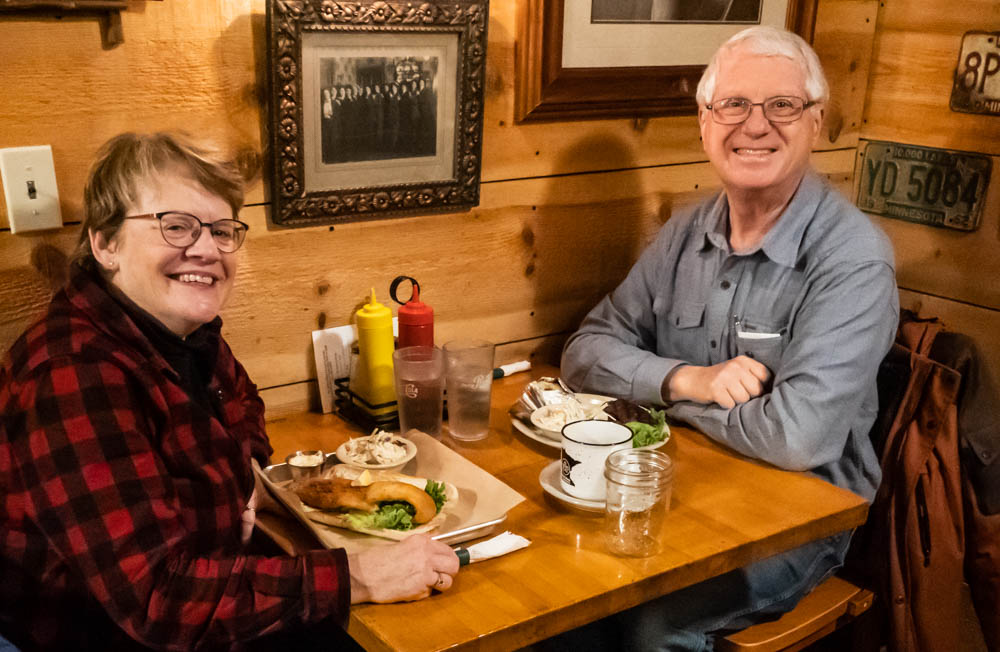 Paula and Mark were there for a great north shore dinner.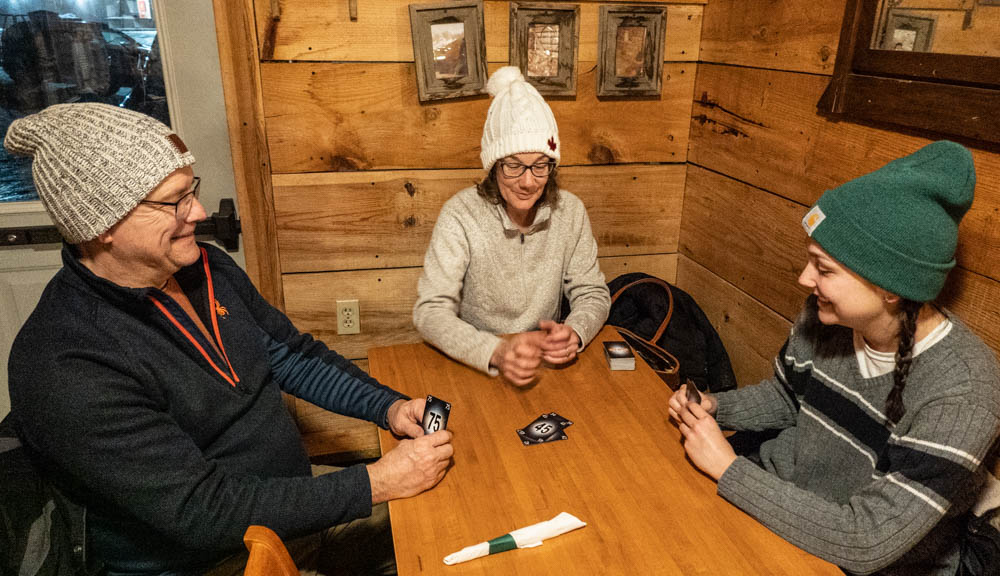 AFolks at the next table over were playing cards. They were warm in their stocking caps and sweaters.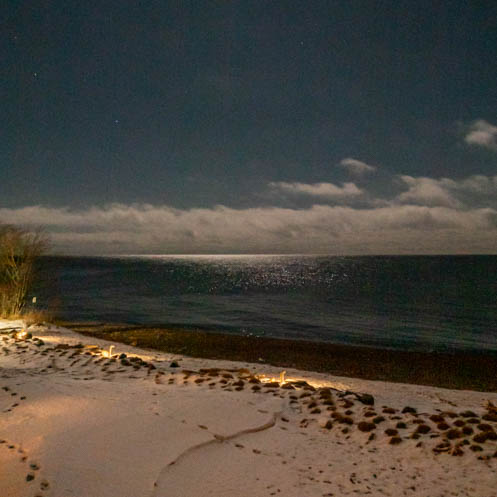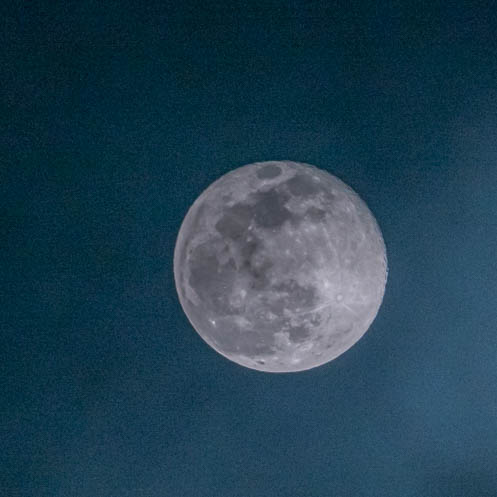 The moon shown brightly over the water at the Superior Inn.