__________________________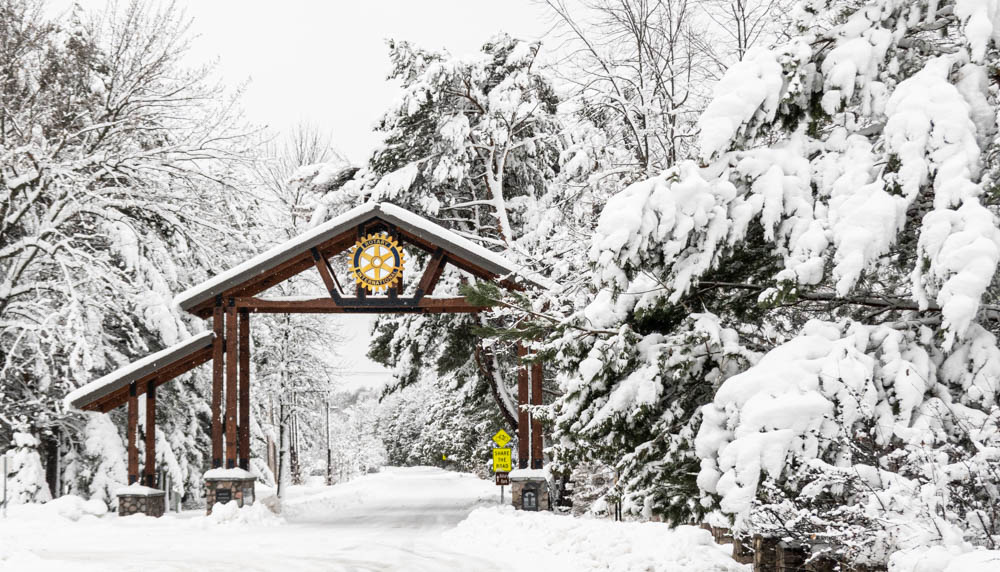 Friday, December 16,
2022:
With snow hanging on the trees, Snowshoe Paula decided to head to Rotary Park.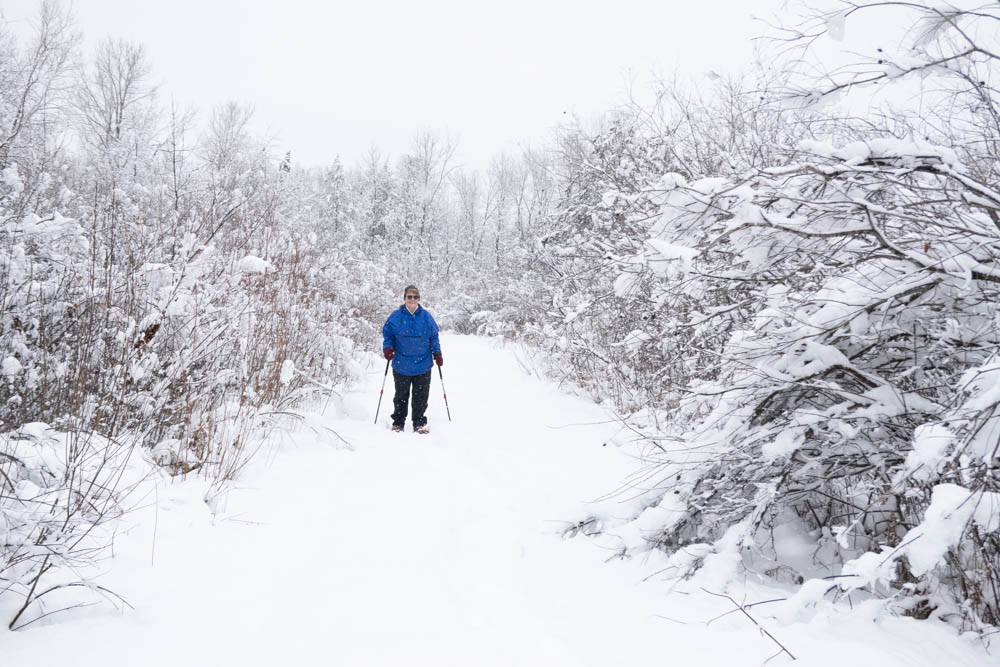 She said, "Come on Mark, you can snowshoe too."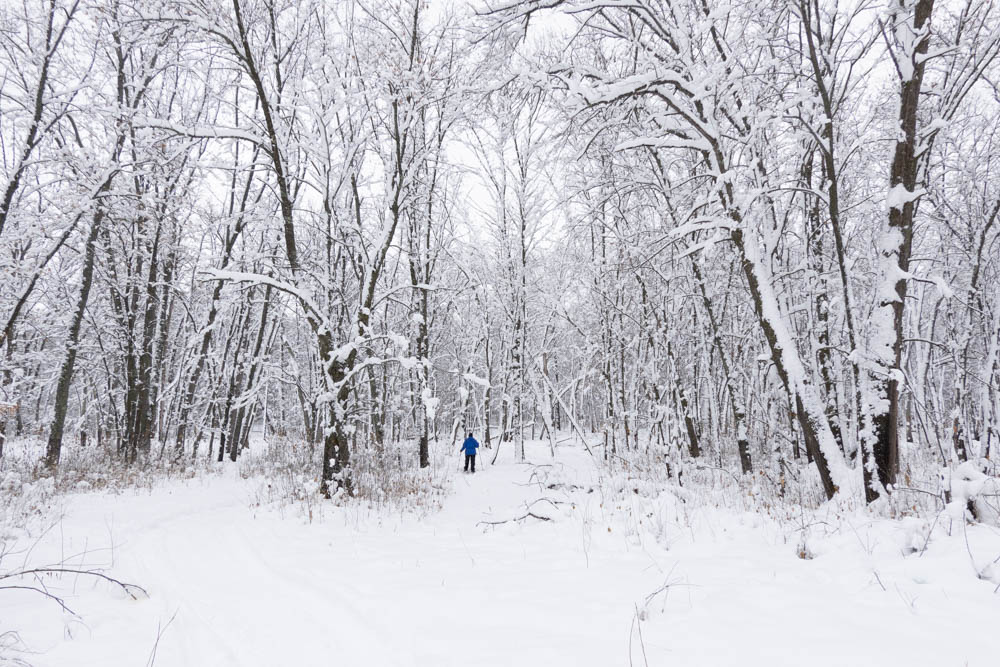 Off in the woods she went.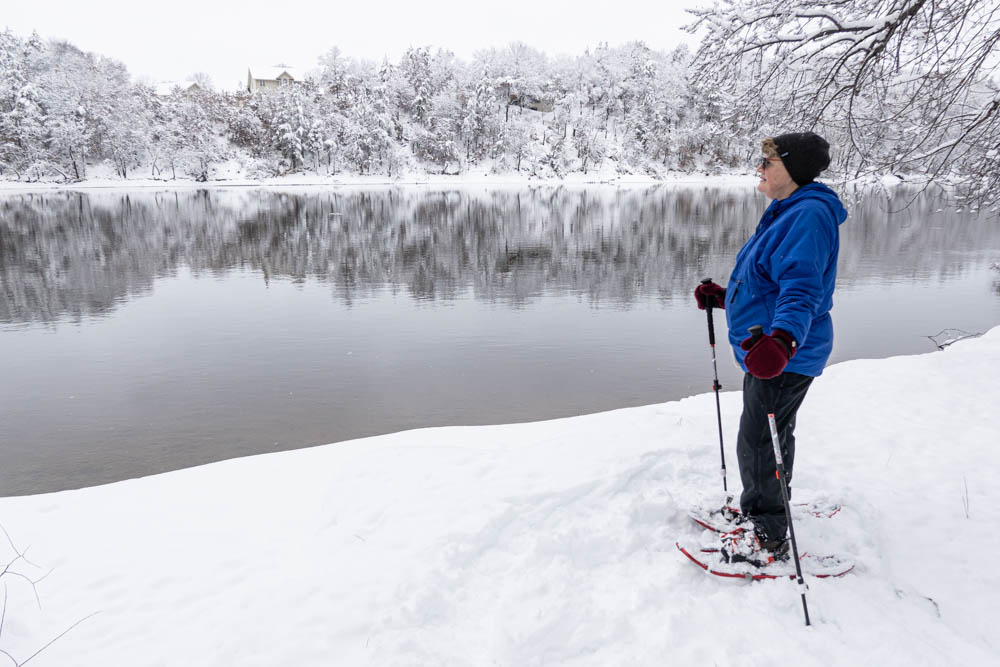 Then they came out on the bank of the Mighty Mississippi River.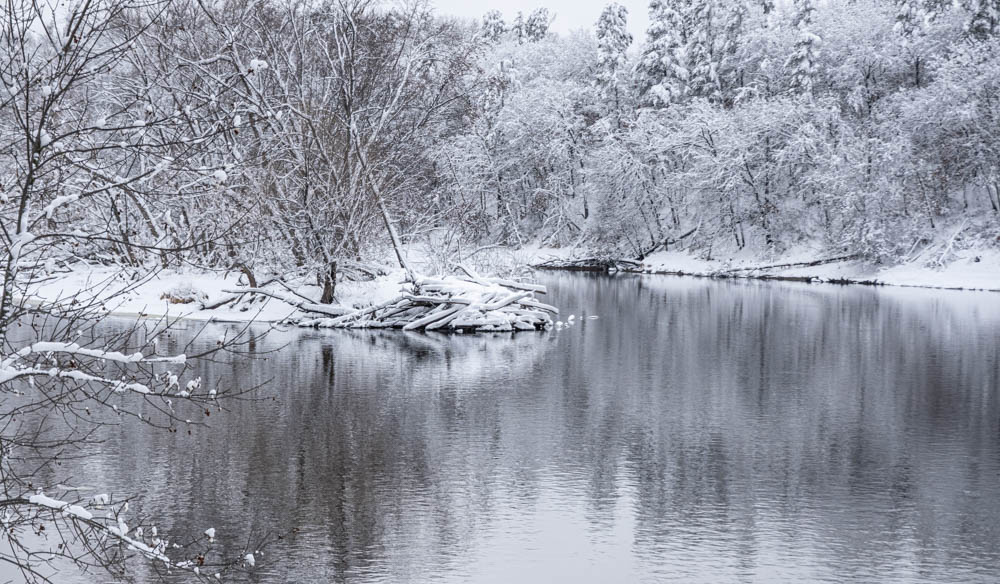 There is an island too. The river goes around both sides.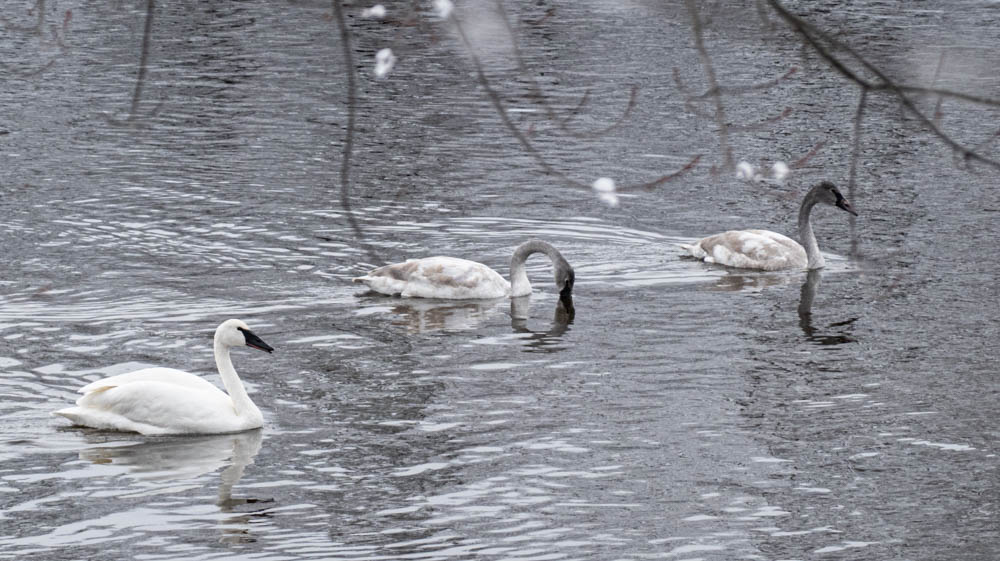 Then Trumpeter Swans showed up in water that is open all year. Beautiful birds.
---
---
page last edited 12/18/2022