__________________________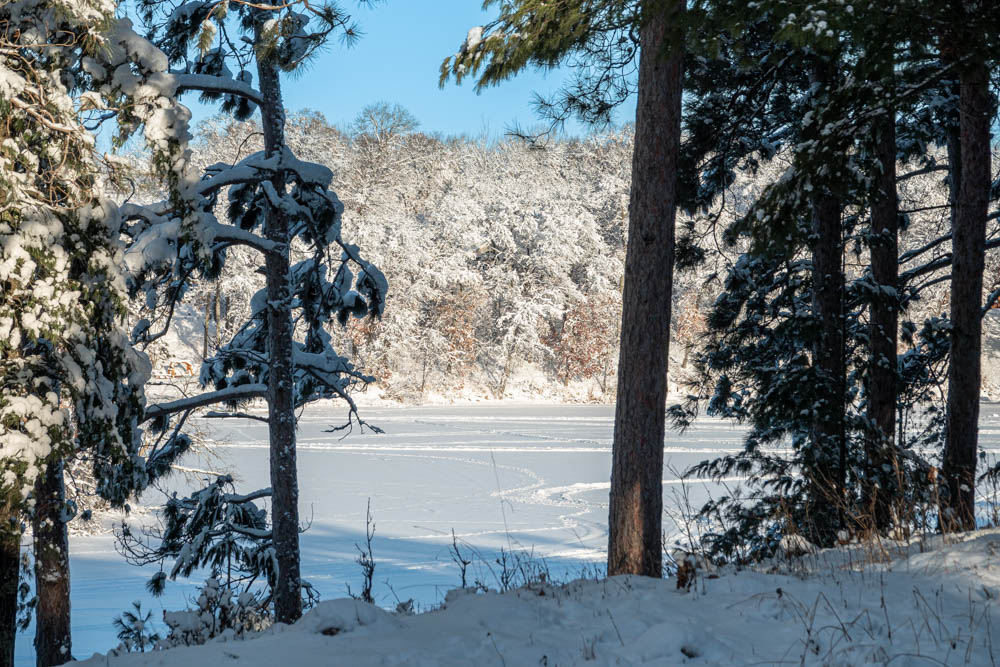 Sunday, December 18,
2022:
Just after sunrise, looking across the narrows at Gilbert Lodge.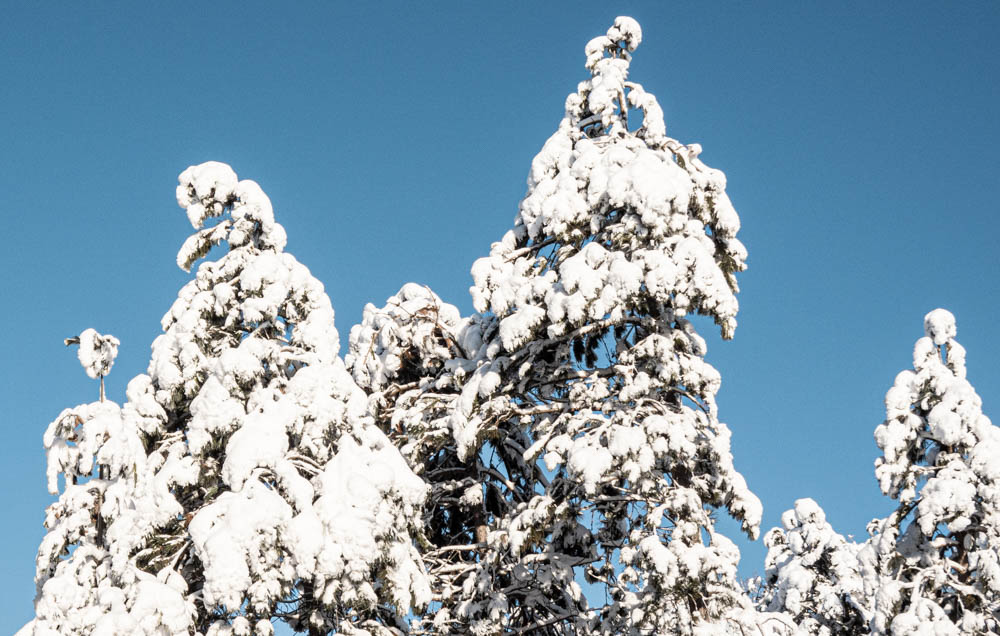 The trees hung heavy with snow.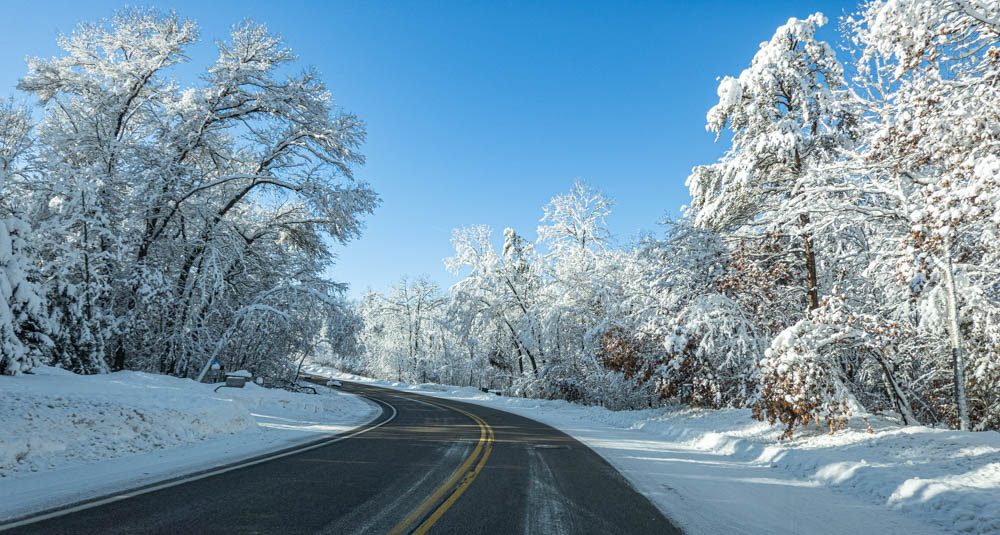 It was a fairly calm day so Paula talked Mark into heading out.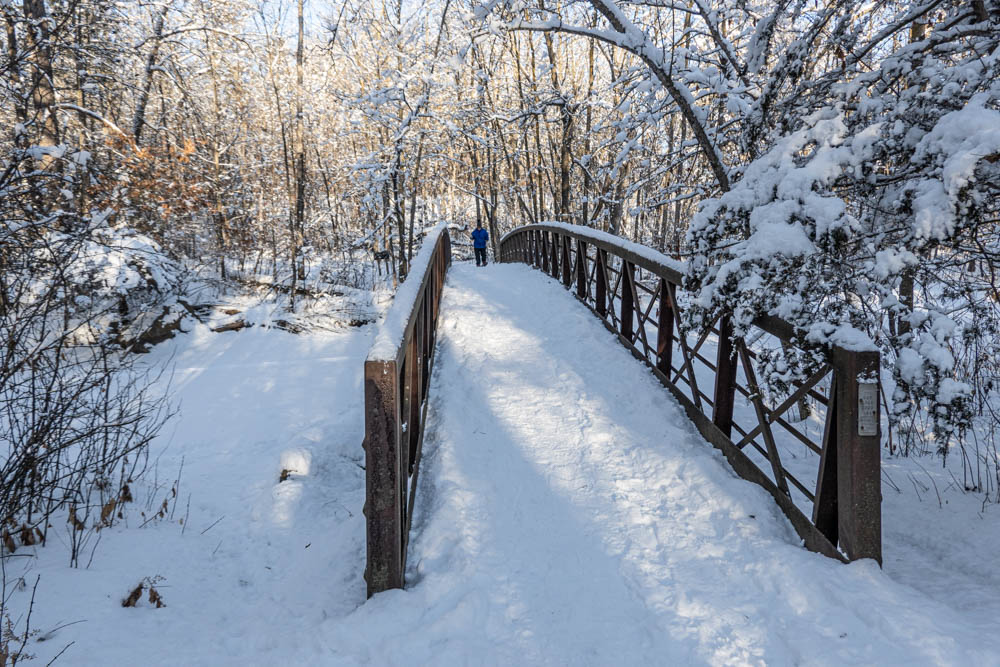 Then it was over the river and through the woods, snowshoeing in Lindbergh State Park at Little Falls, MN.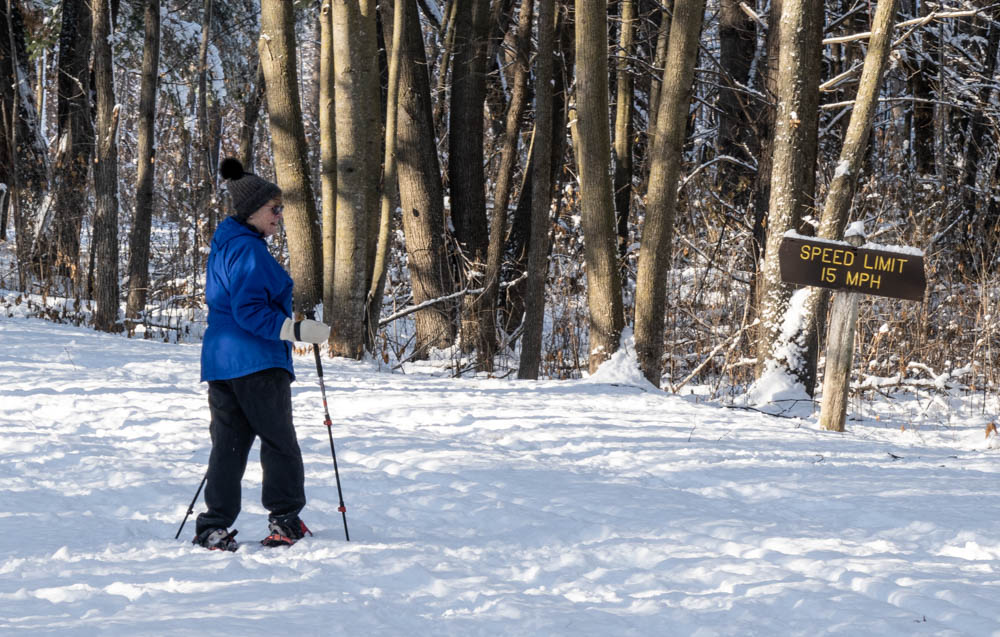 Yes, the speed limit is 15 miles per hour. Hmmm...how fast can you go, Speedy Paula?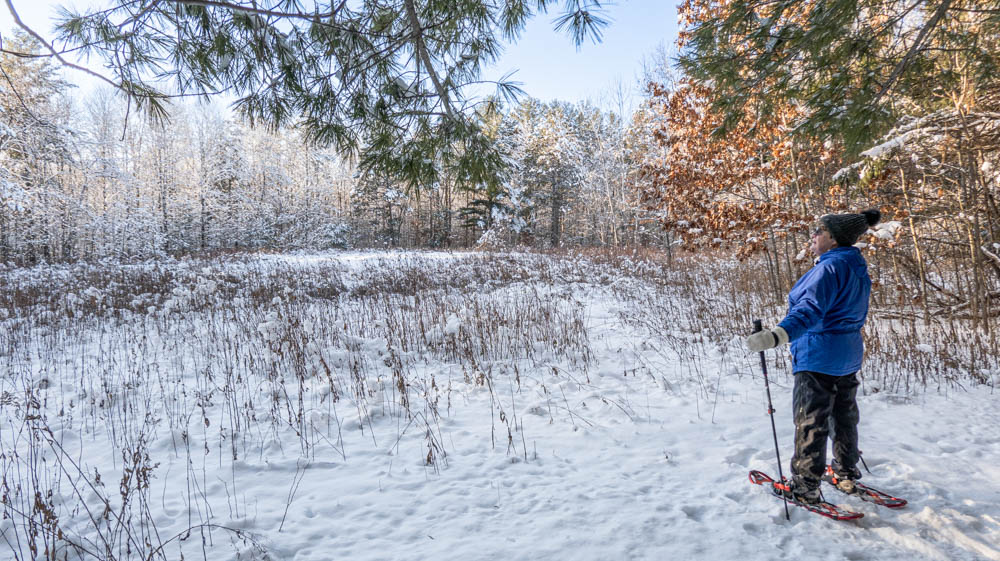 This is the place where famed aviator Charles Lindbergh landed his WWI Jenny bi-plane back in the 1920s.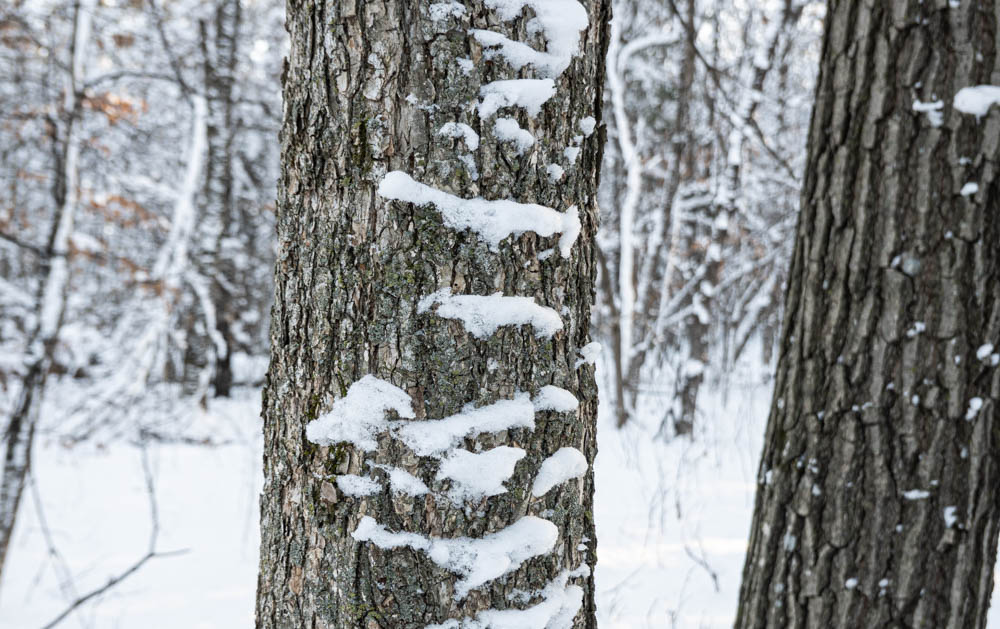 Snow had deposited in odd shpaes on the northwest side of trees.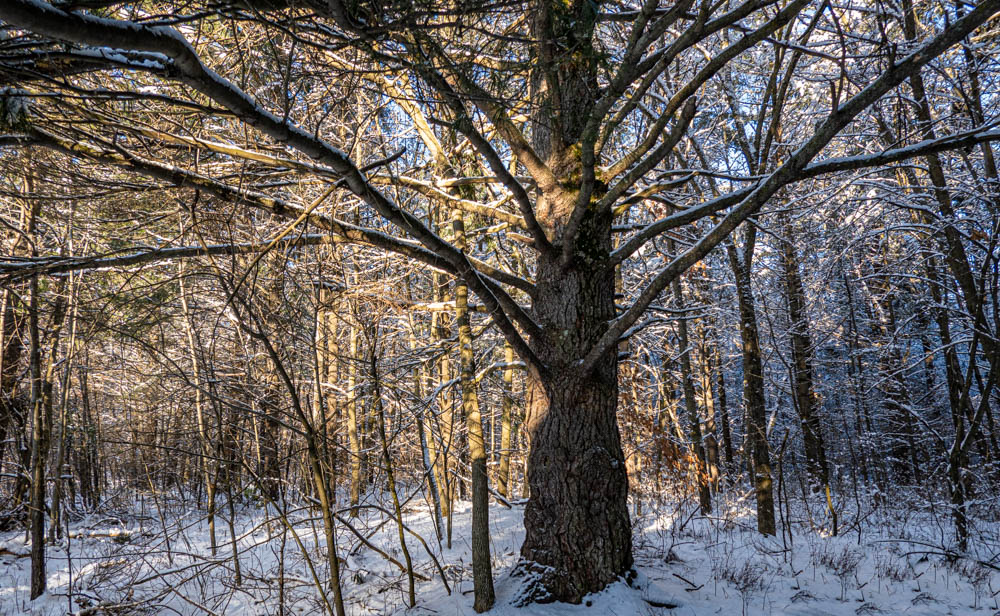 Now, that's a tree for kids to climb on!
---
---
page last edited 12/24/2022