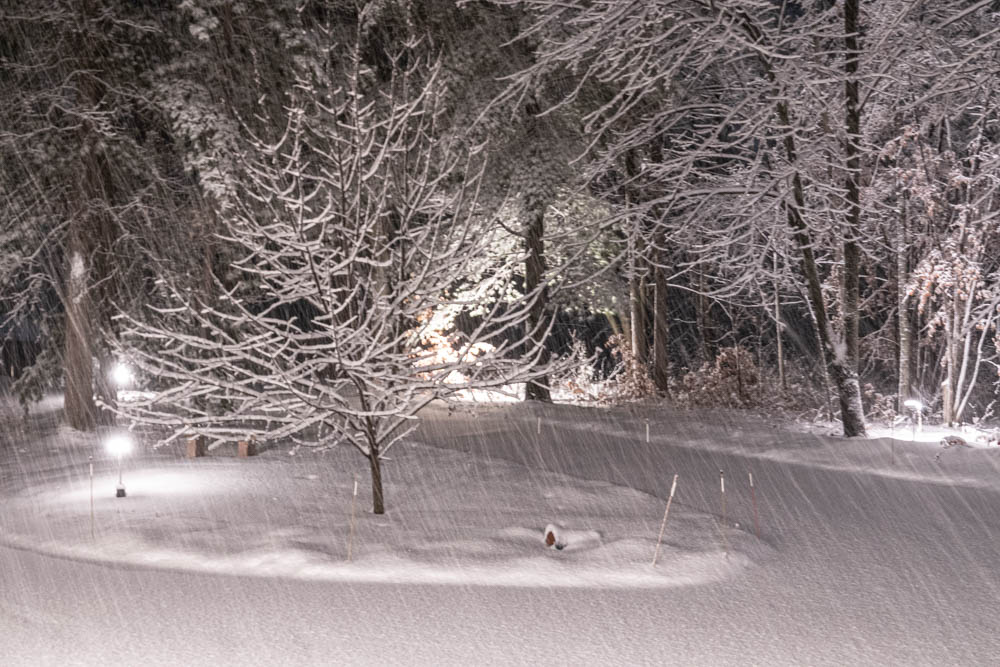 Wednesday, December 14,
2022:
Even before sunrise, it was apparent that Gilbert Lodge was in for snow.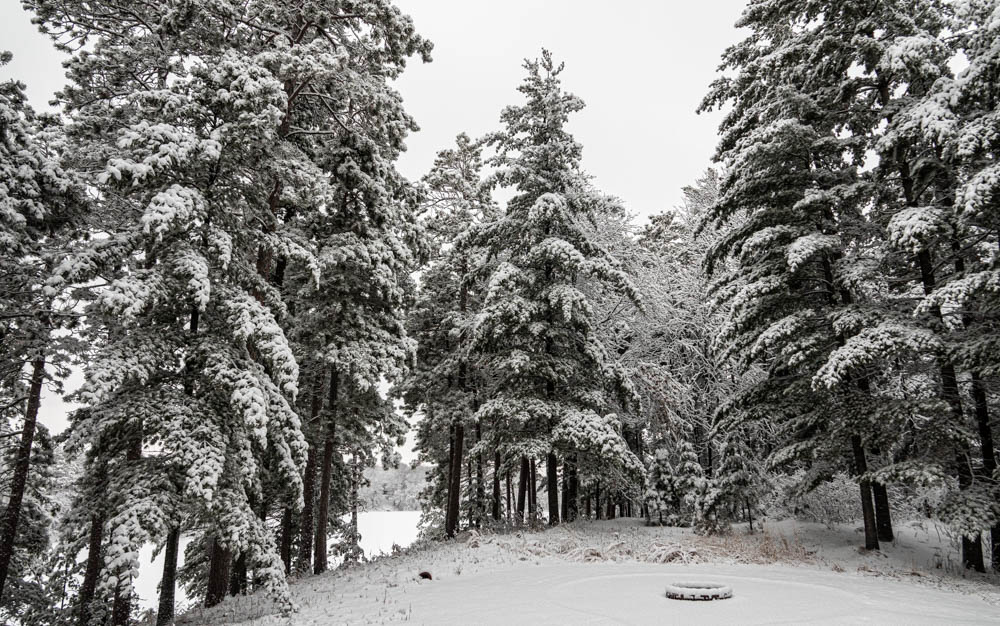 The trees hung heavy with snow.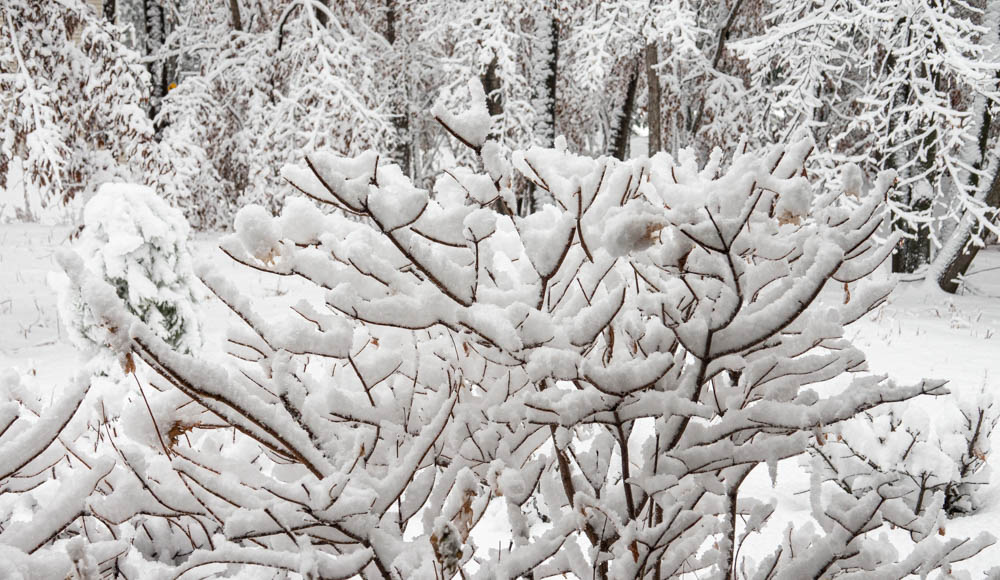 Even the bushes didn't escape the snow.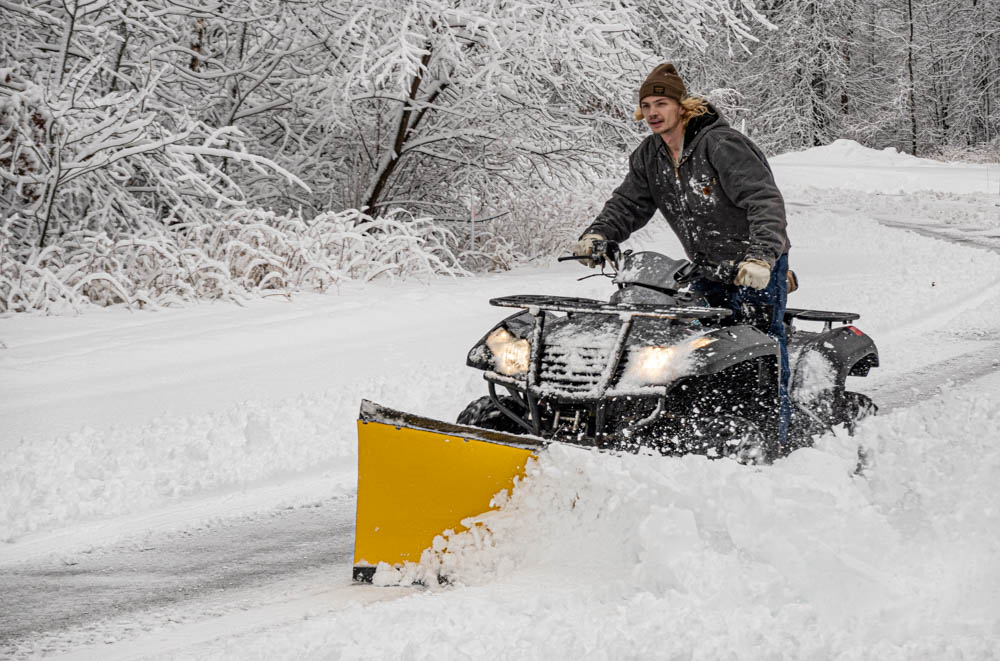 A neighbor was out on Island Drive clearing snow for cars that day.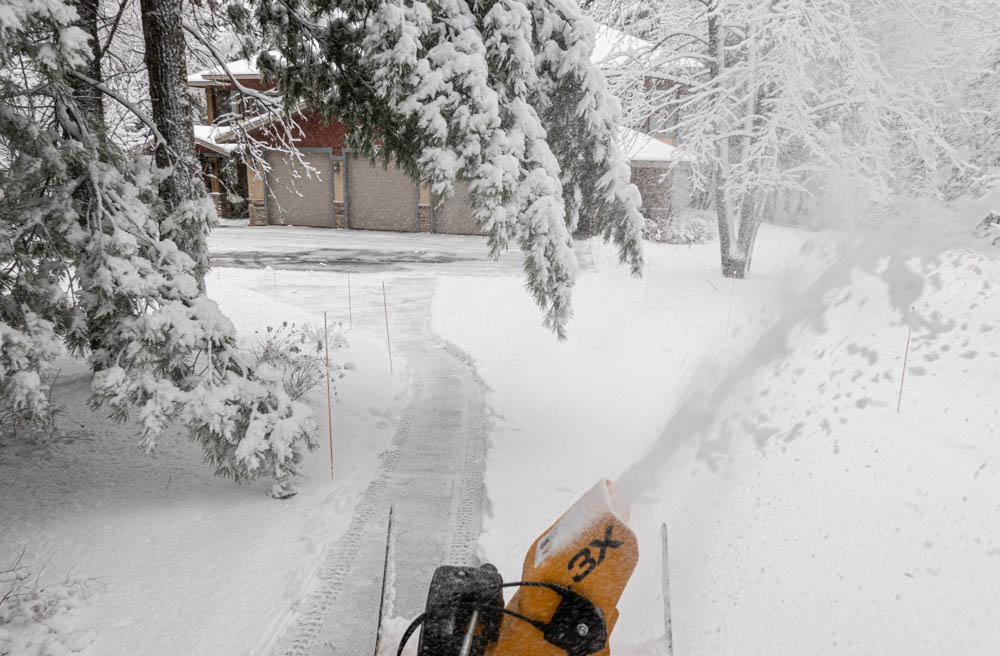 Mark cleared snow with a Cub Cadet three-stage snowthrower.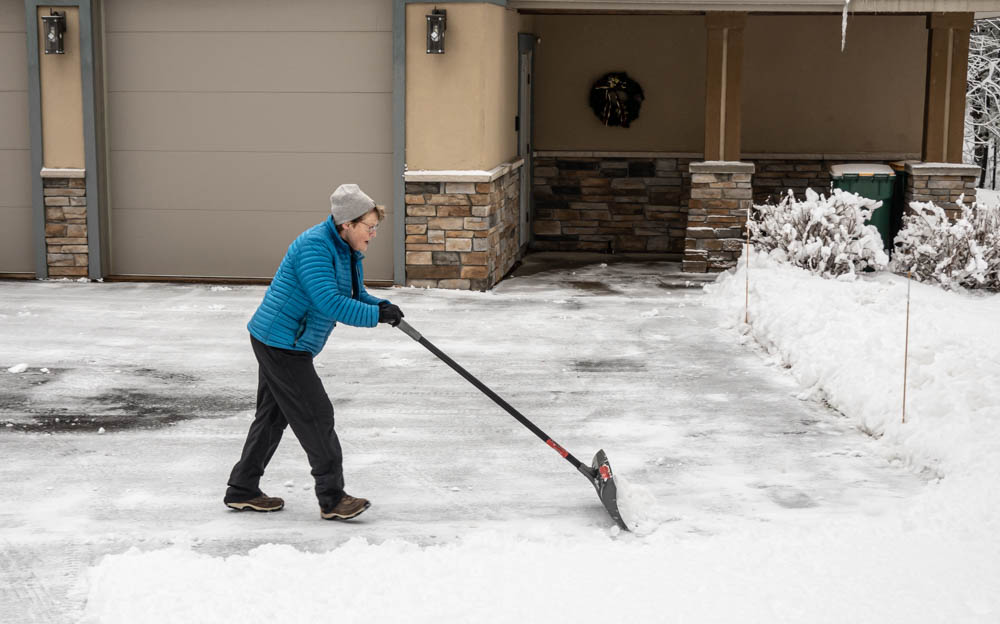 Cleanup Shoveler Paula did the detail work.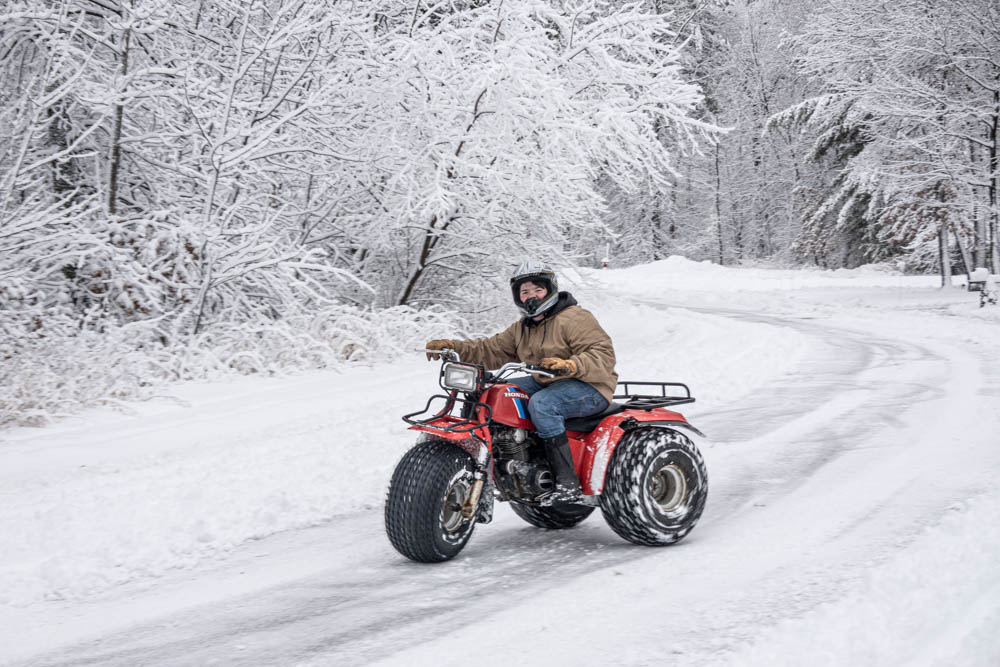 A neighborhood youngster was out spinning his wheels.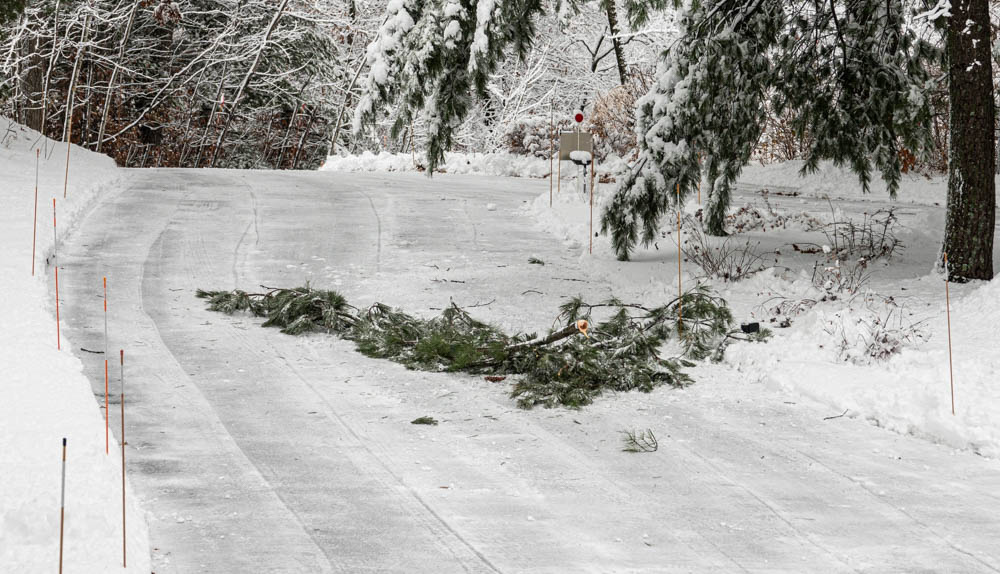 Then it happened. Tree branches, laidened with snow, started breaking. In all, about ten fell.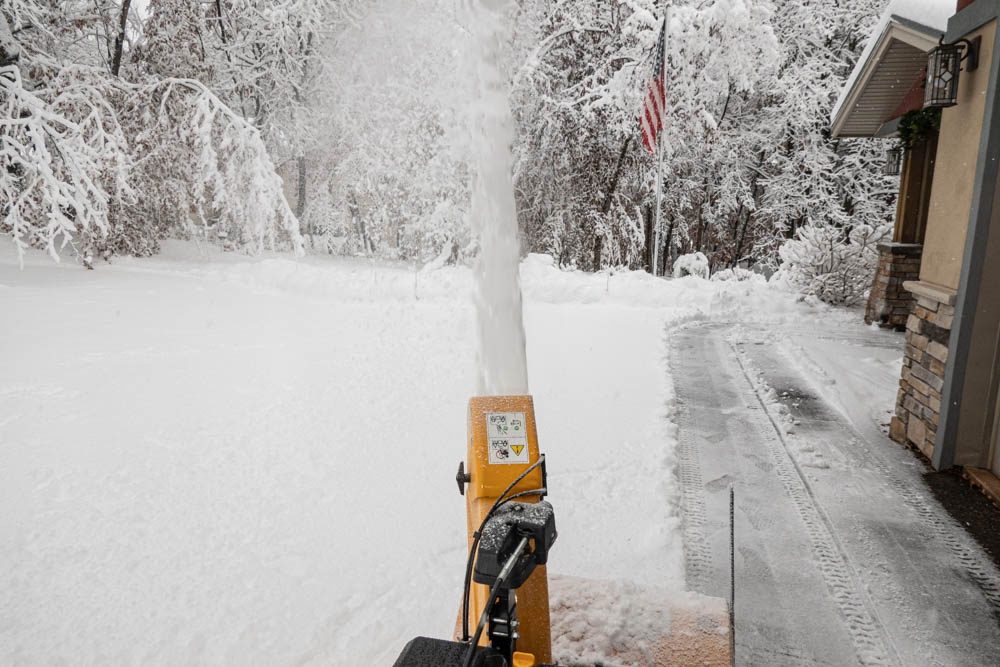 The next day brought the same situation.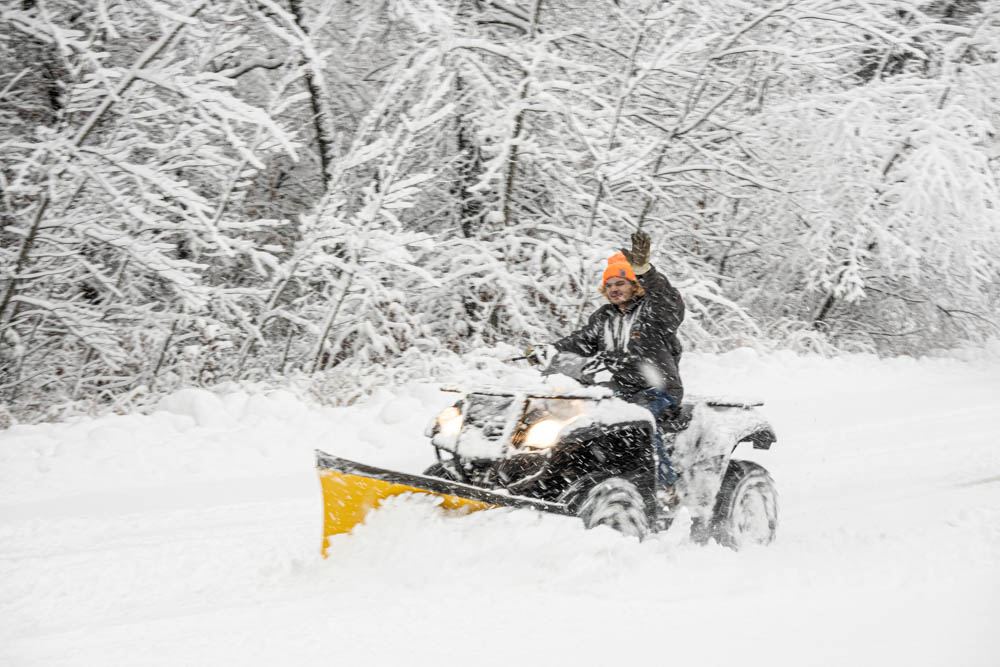 Some 14.4 inches of snow fell during the three-day storm.