__________________________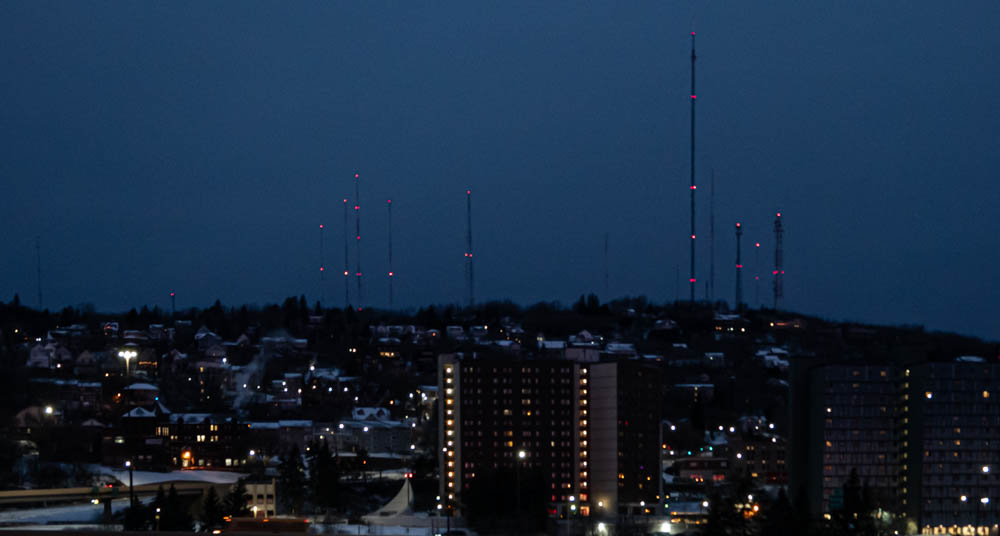 Thursday, December 1,
2022:
The skyline of Duluth, MN, just before sunrise on this winter day.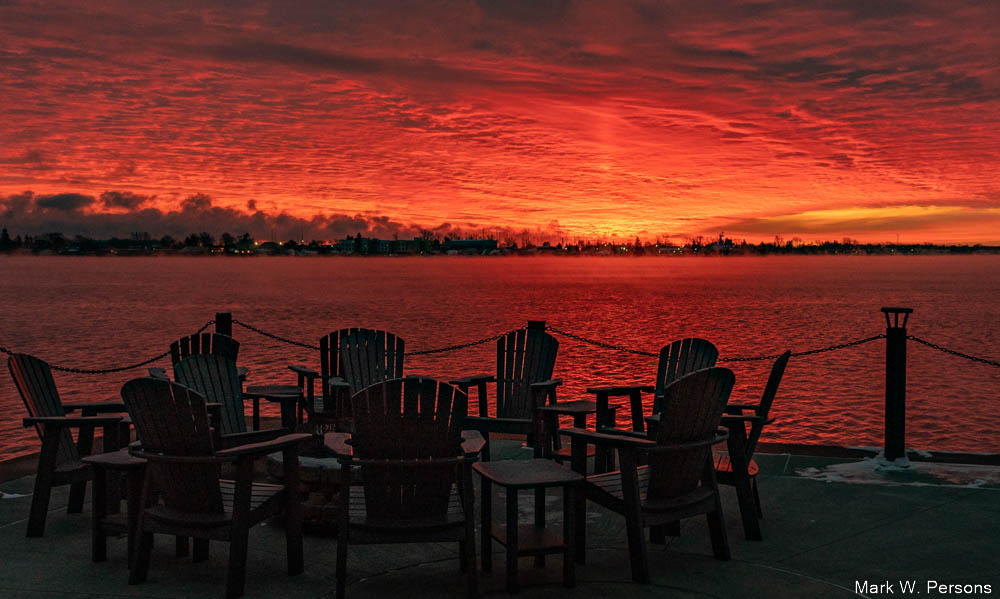 Then the sun made an awe-inspiring appearance.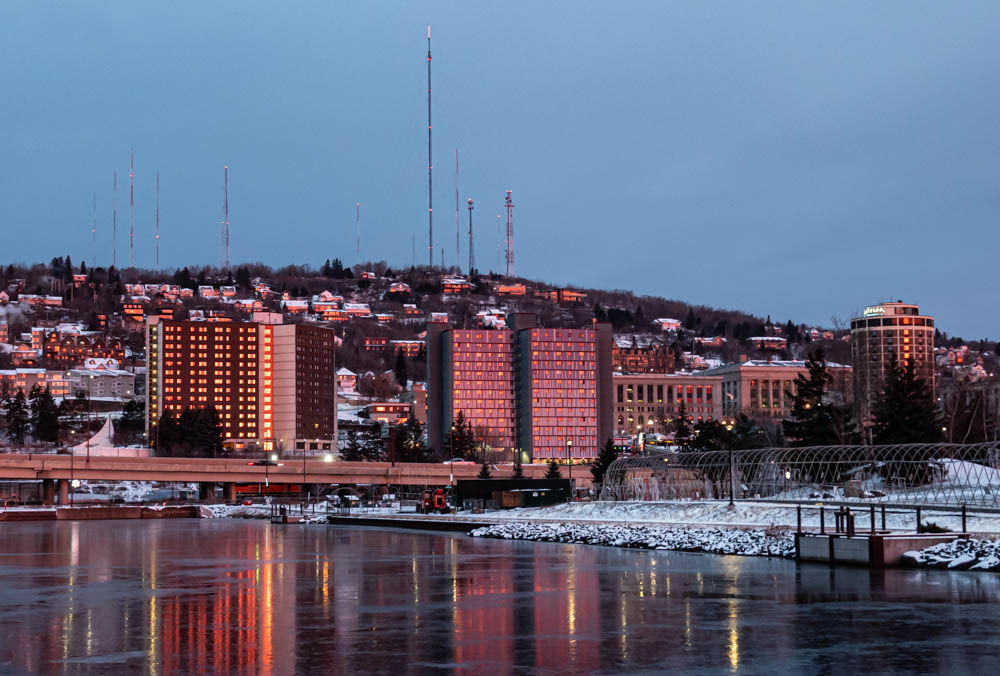 The skyline lit up with orange colors.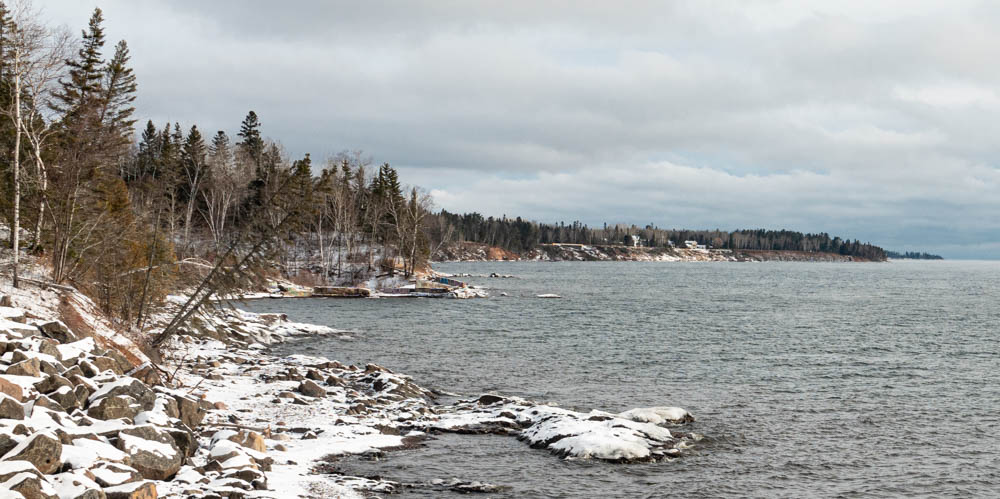 The rugged shoreline north of Duluth.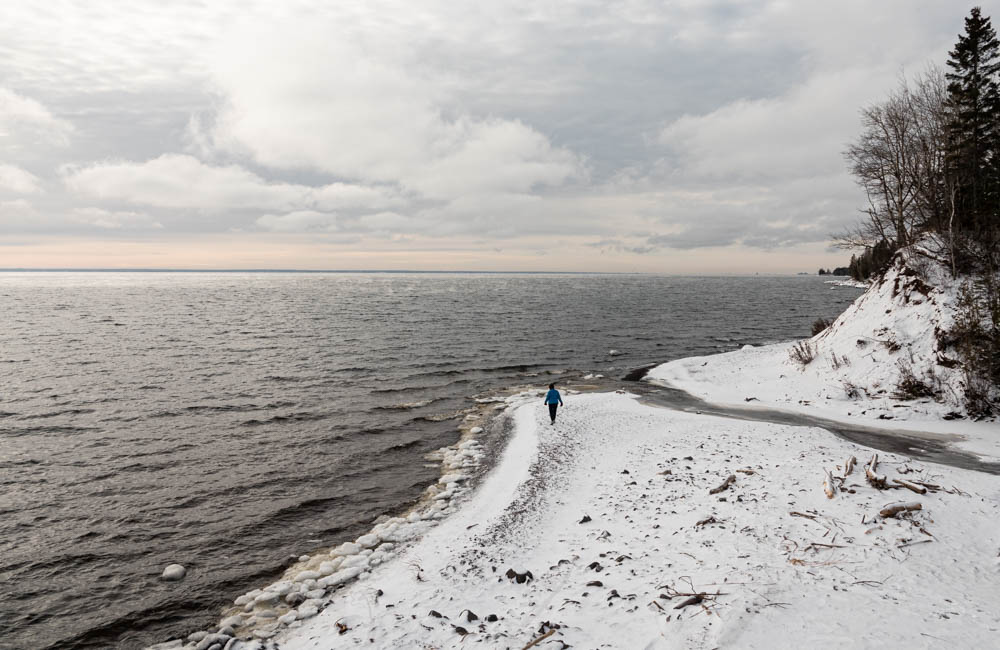 Paula was out rock hunting again!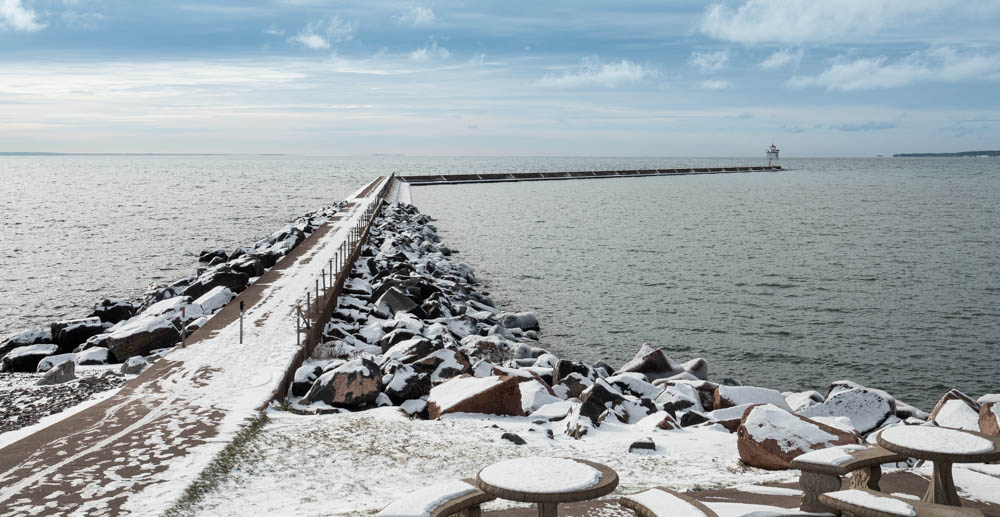 The Two Harbors breakwater.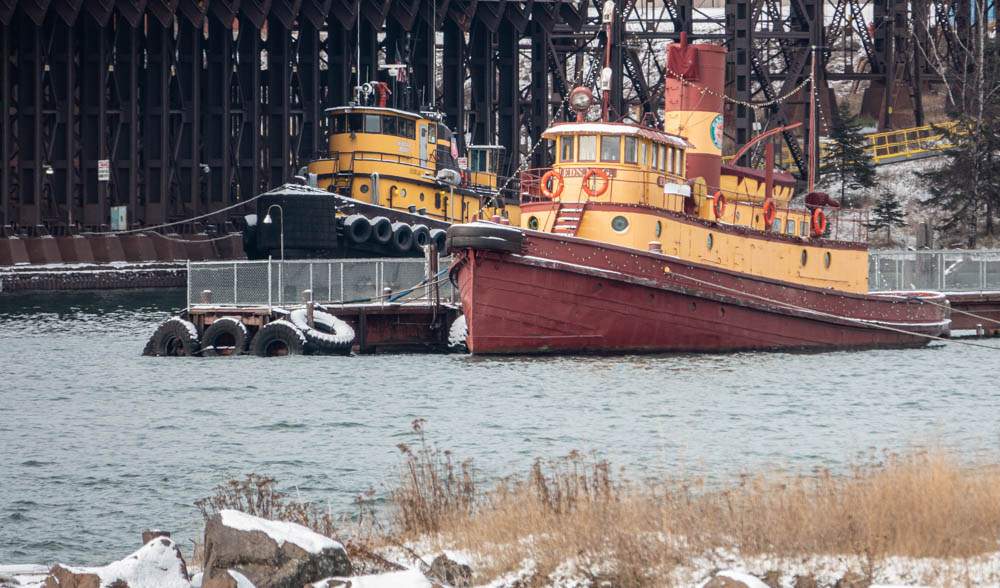 Tugboats were waiting for a call to help ore carriers.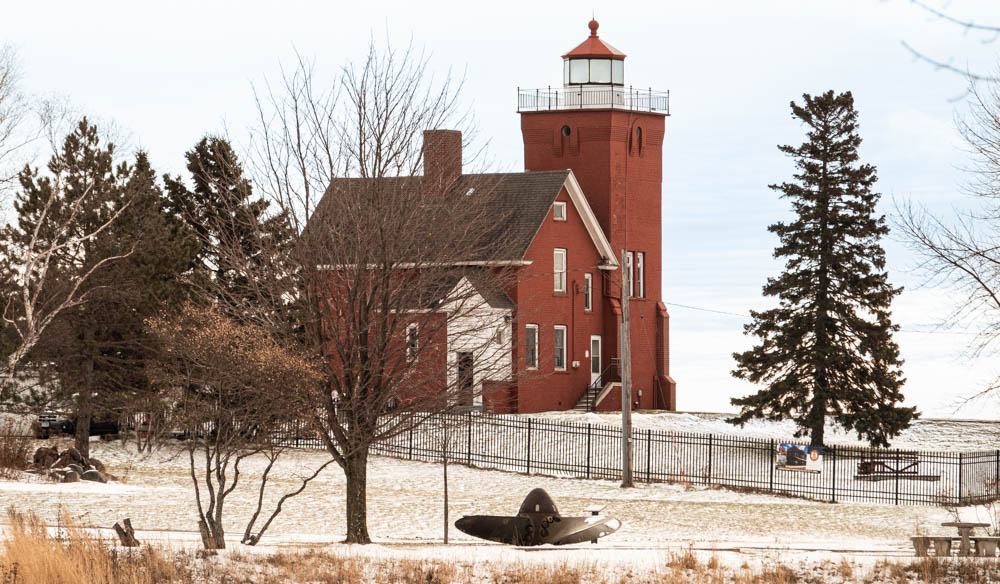 The Two Harbors Lighthouse.
---
---
page last edited 12/18/2022