__________________________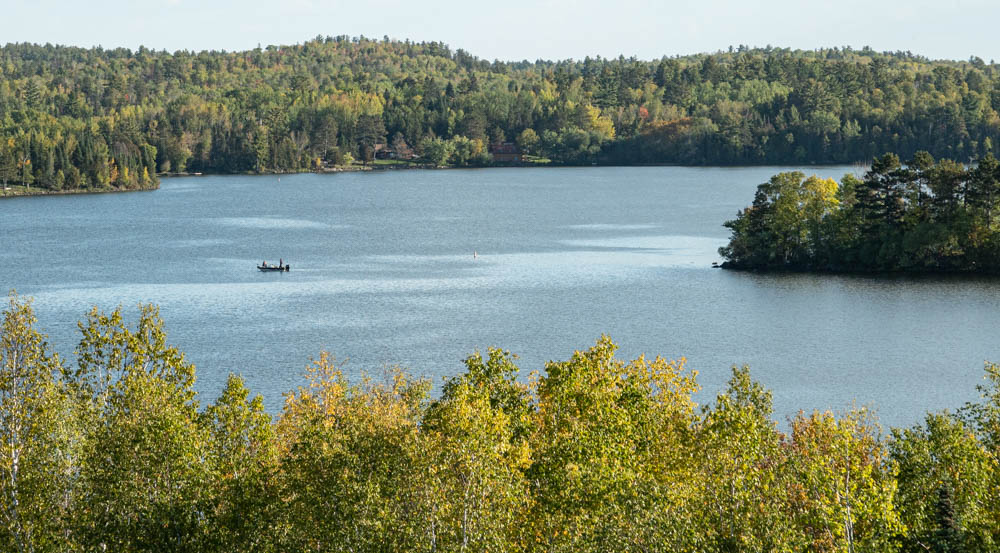 Friday, September 30,
2022:

Fishing on Shagawa Lake in Ely, Minnesota, as seen from a third floor room at the Grand Ely Lodge.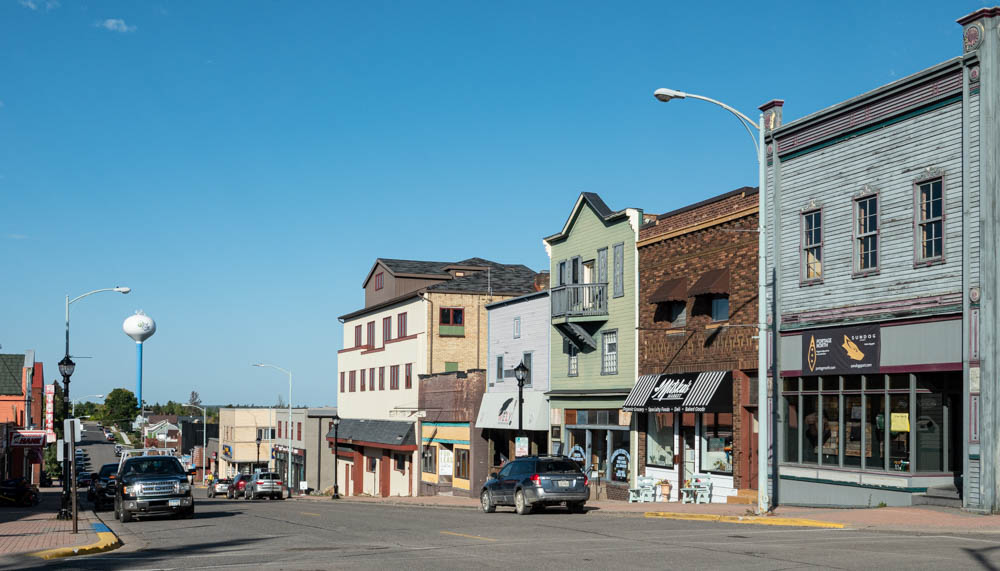 One of the downtown streets in Ely.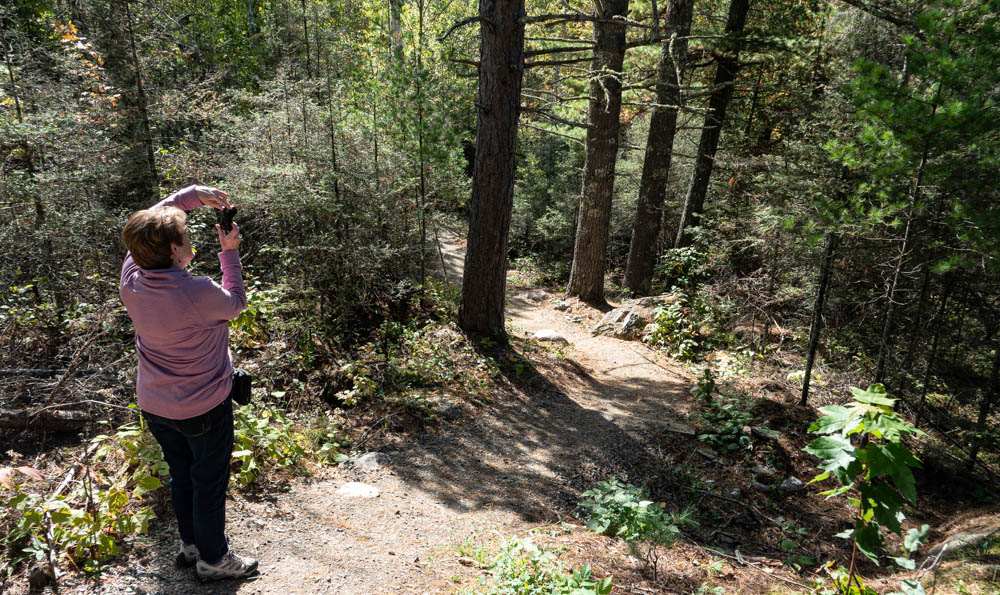 Paula decided it was time to hit the trails for exercise and some photography.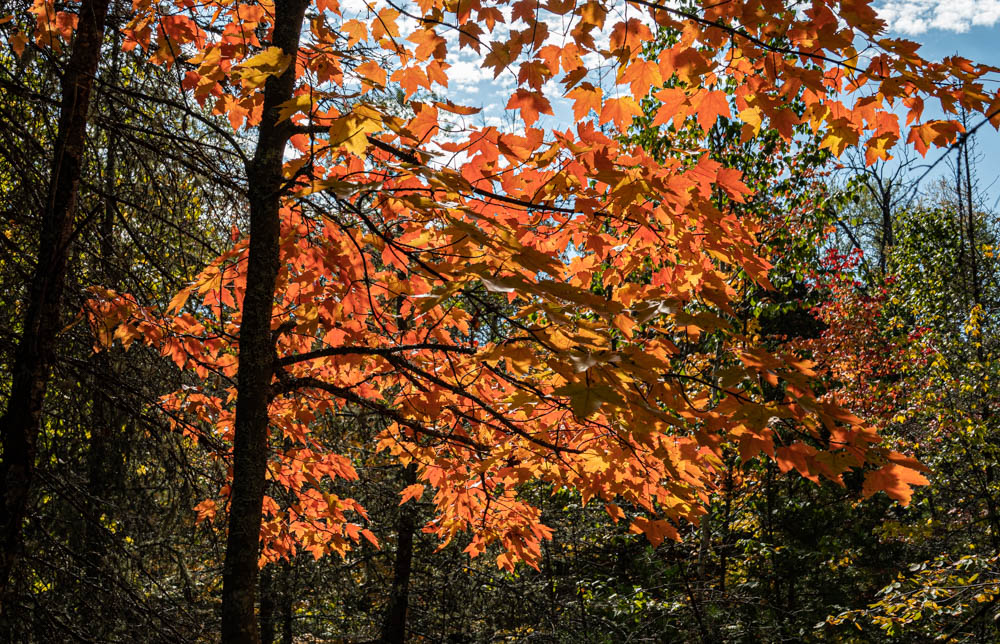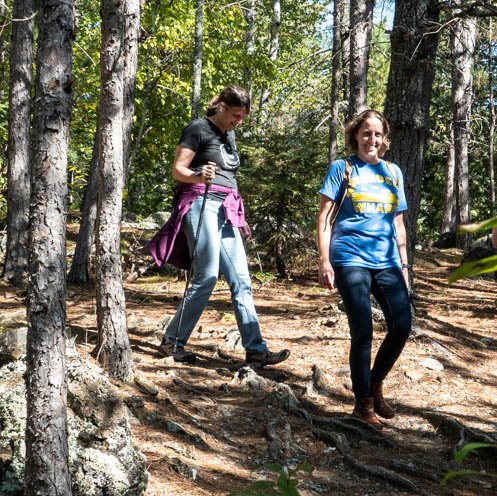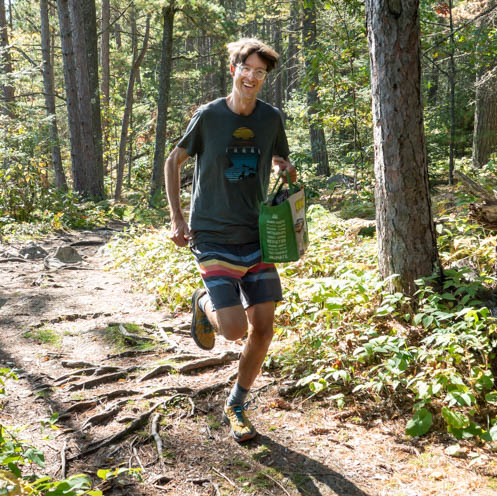 Others were on the trail including a marathon runner taking a pair of boots to his friend who had the sole come loose from a boot.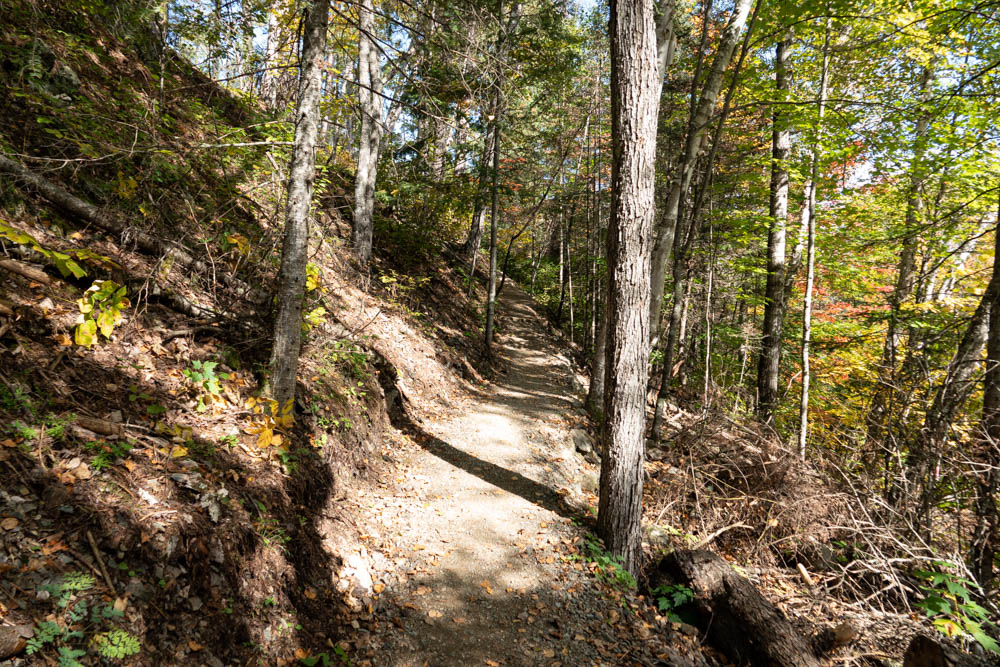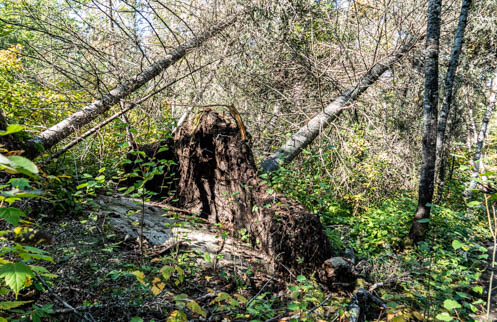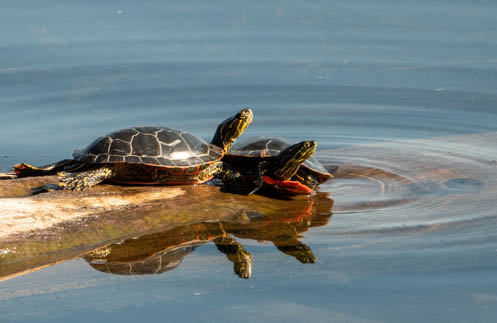 Trees had been uprooted by winds earlier in the summer.
Turtles were sunning themselves on this late-summer day.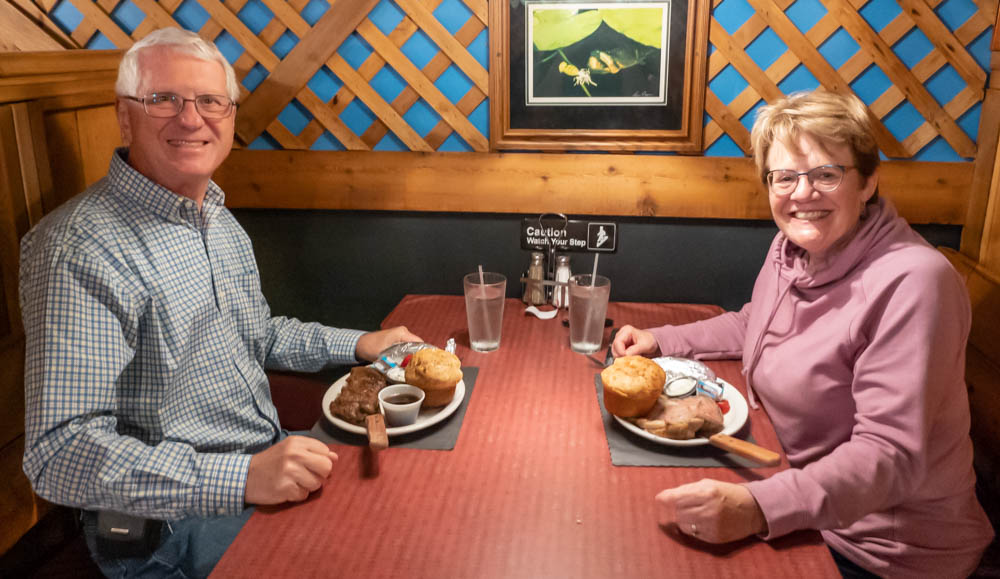 Mark and Paula headed for the Ely Steak House after the three-mile hike that day.
They dined at the Insula Restaurant the next night in Ely with equally good results.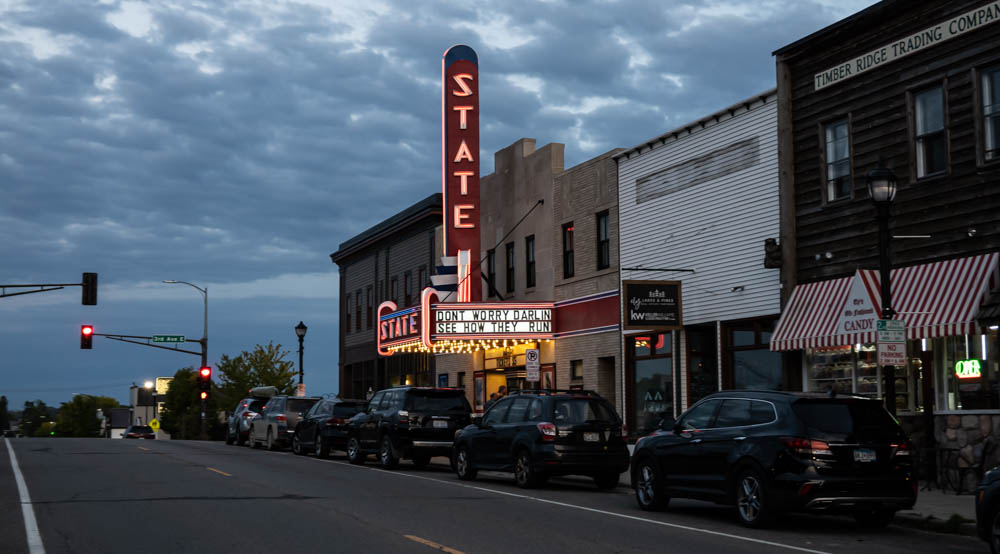 Yes, the State Theatre was still there after all these years!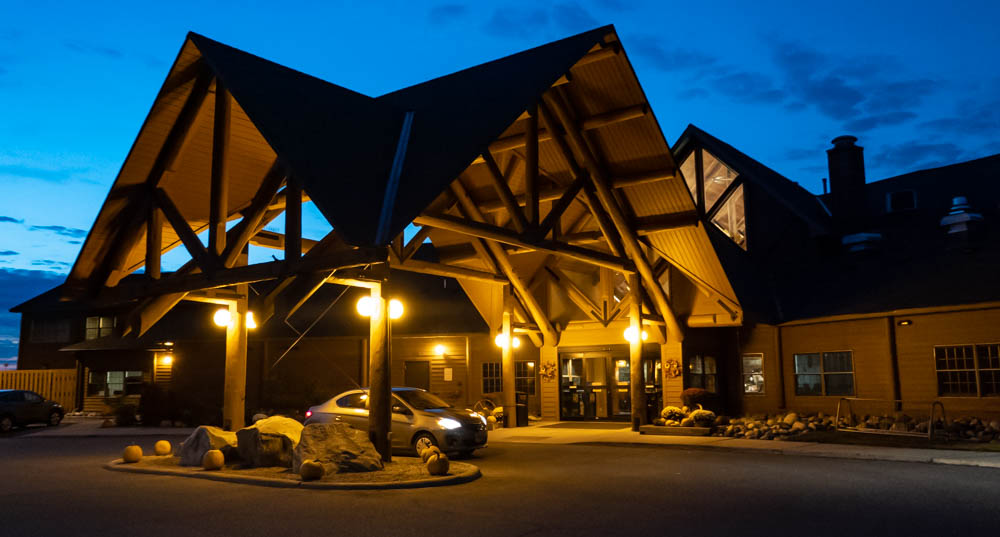 The Grand Ely Lodge was a warm place to come back to after a long day.
---
---
page last edited 10/30/2022