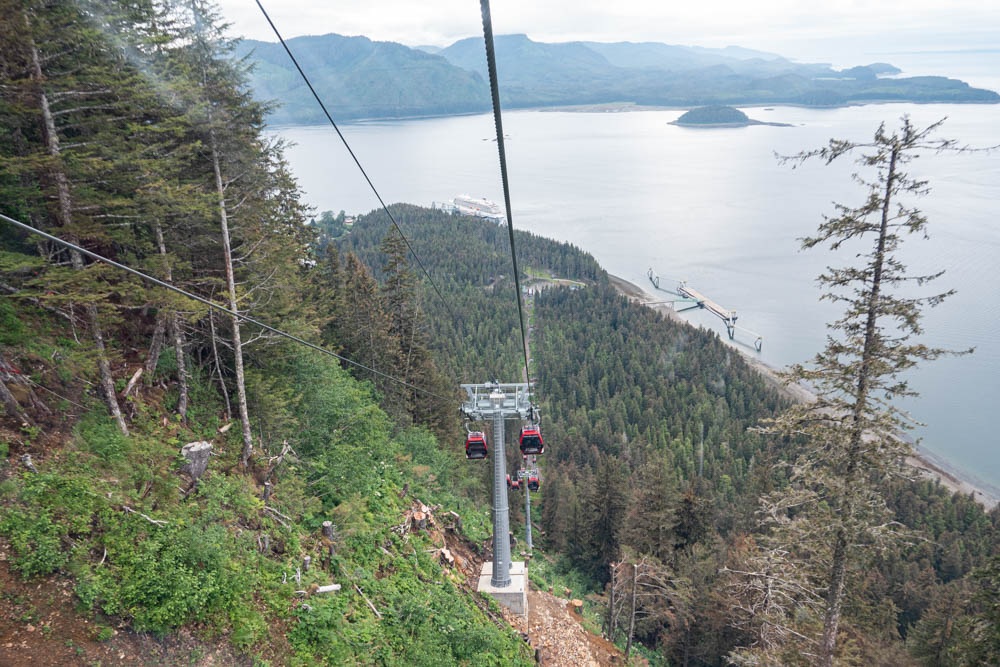 Saturday, July 16,
2022:
The ship pulled in to Icy Straight Point, along the Alaskan coast.
Paula and Mark decided to go the top of the mountain in cable cars.
They learned there are bears about so they made a quick exit
.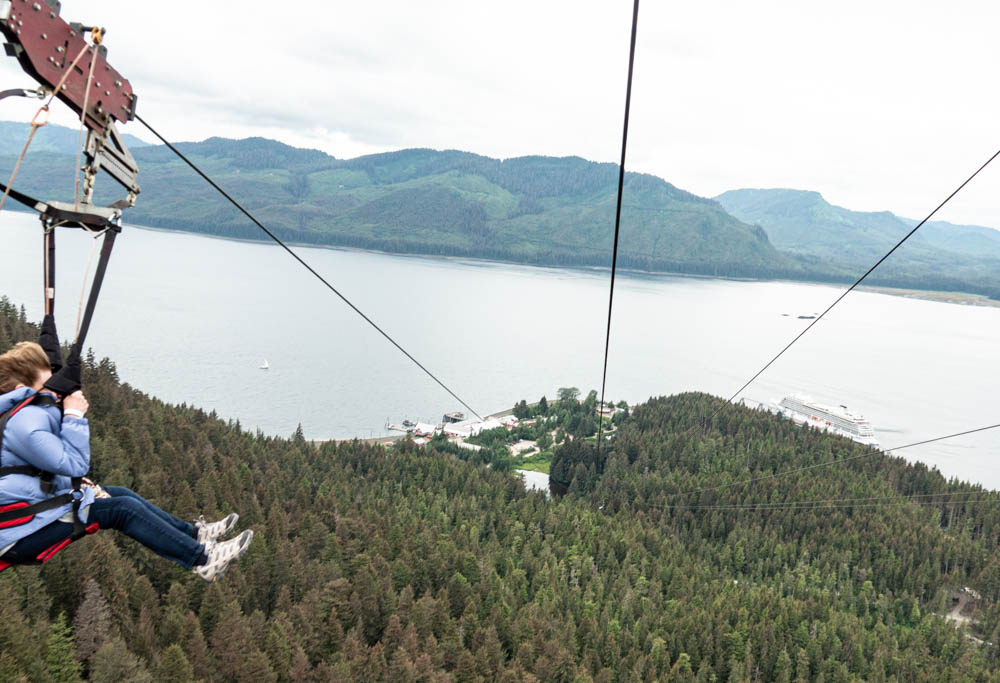 The zip line was in operation that day so down they went
.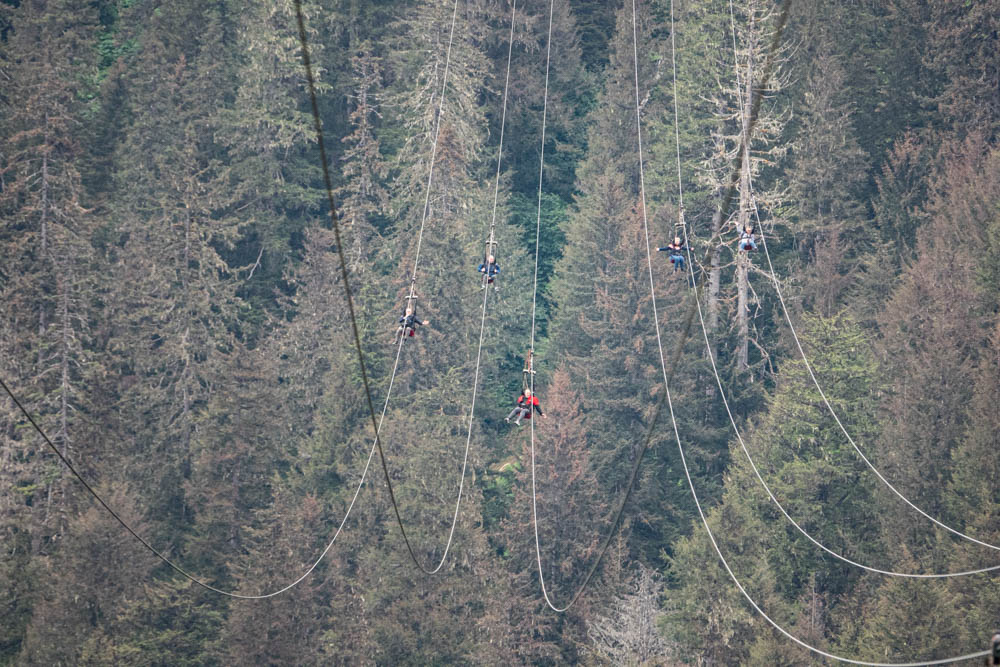 Quite a ride.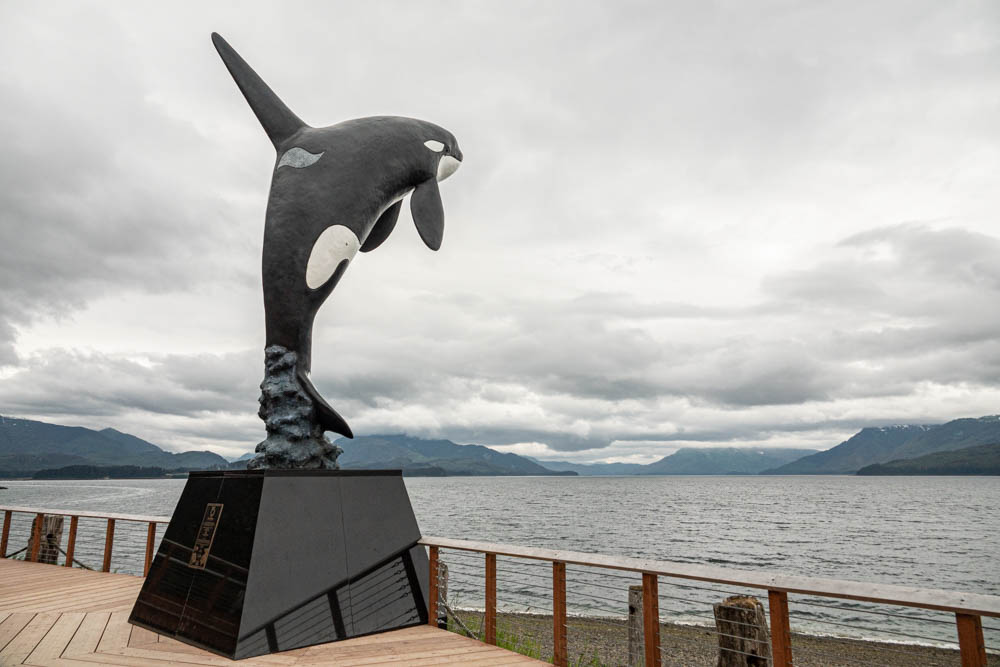 Back at the harbor, they found this dolphin statue looking toward the mountains.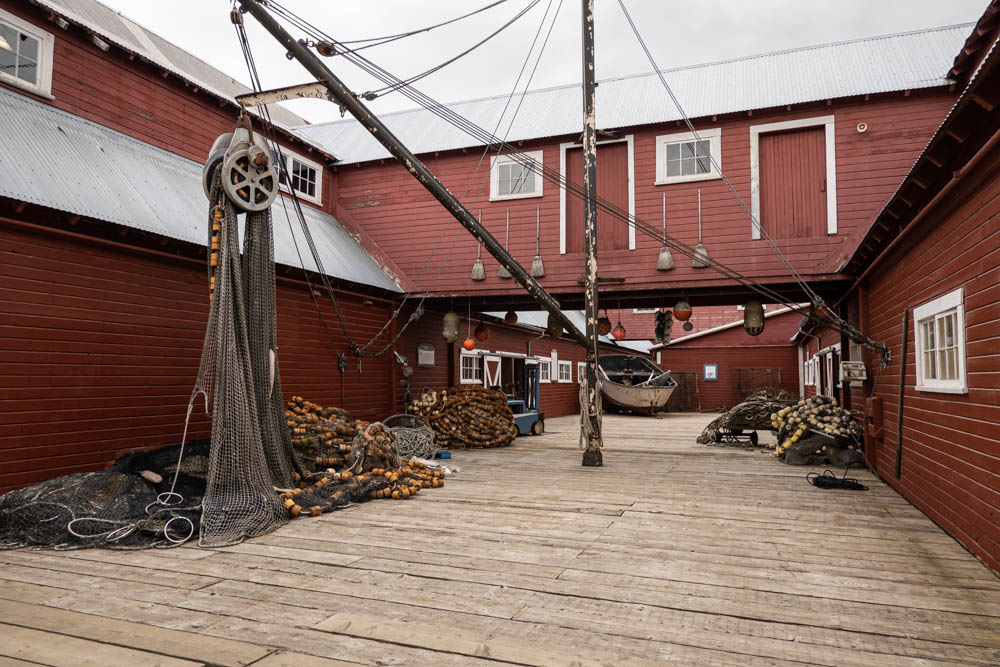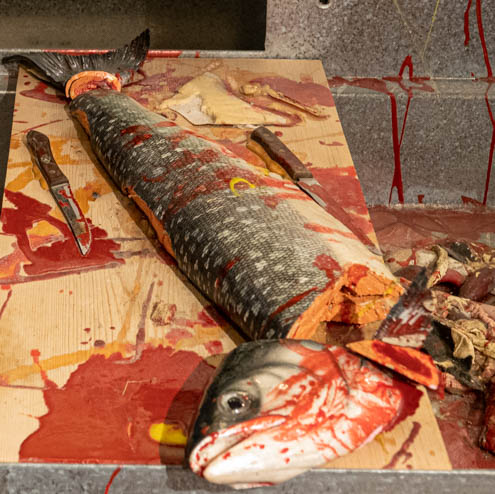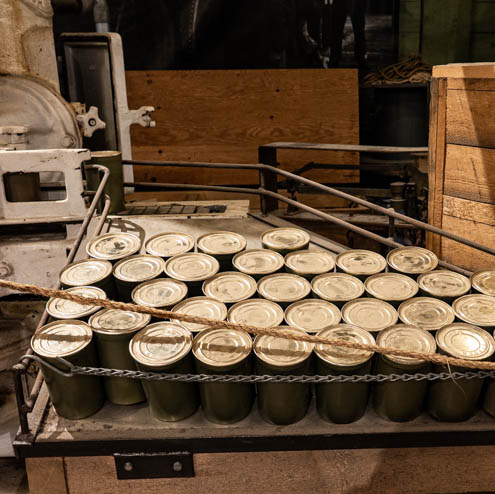 The Hoonah Canery operated here for 87 years, ending in 1999. A museum tells the story.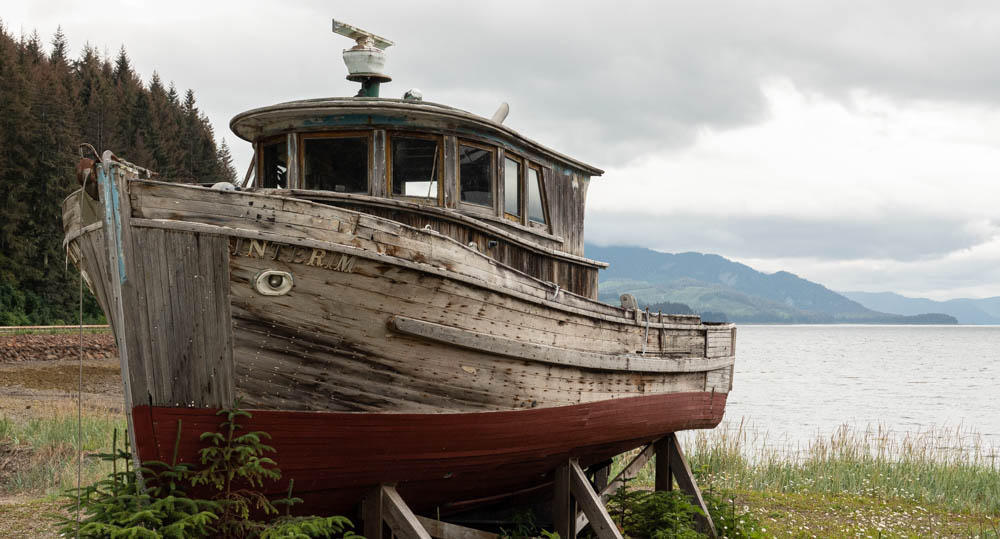 This old boat used to ply the waters of Icy Straight, but its sailing days are over.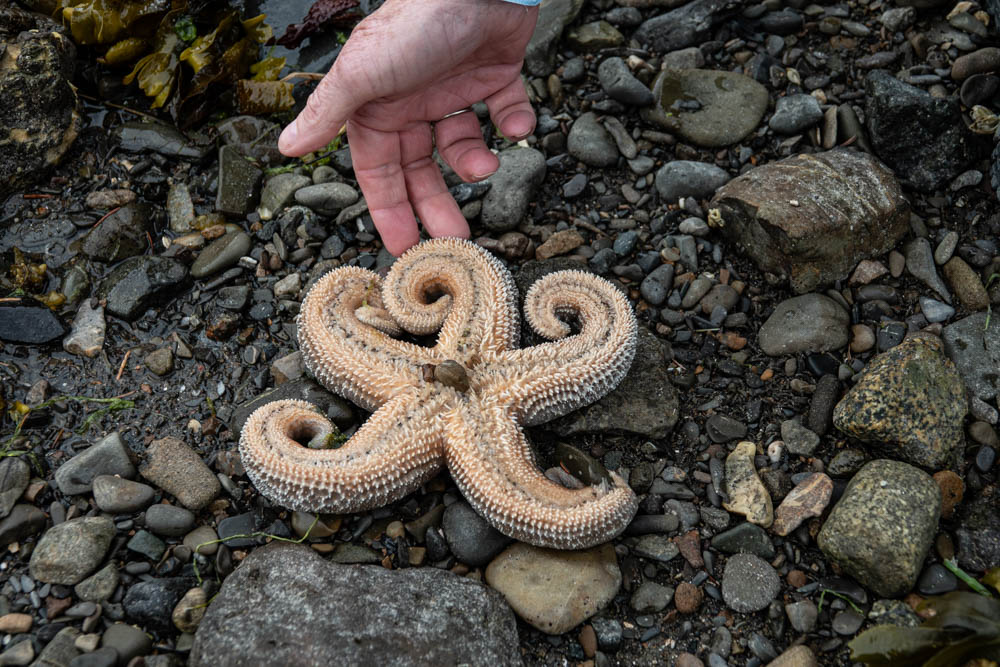 Paula discovered this star fish.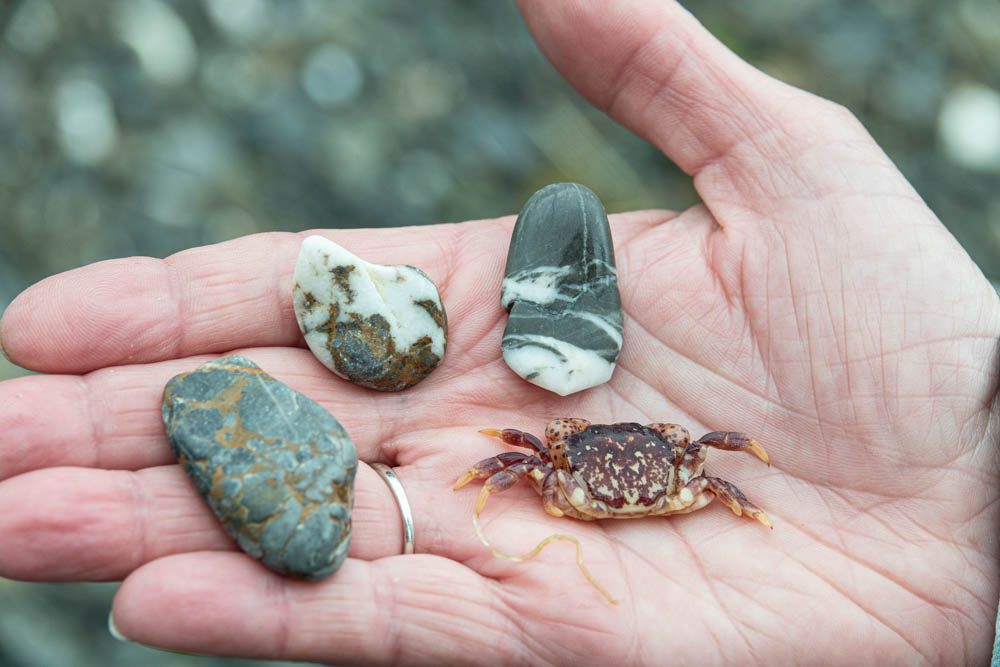 And all of these.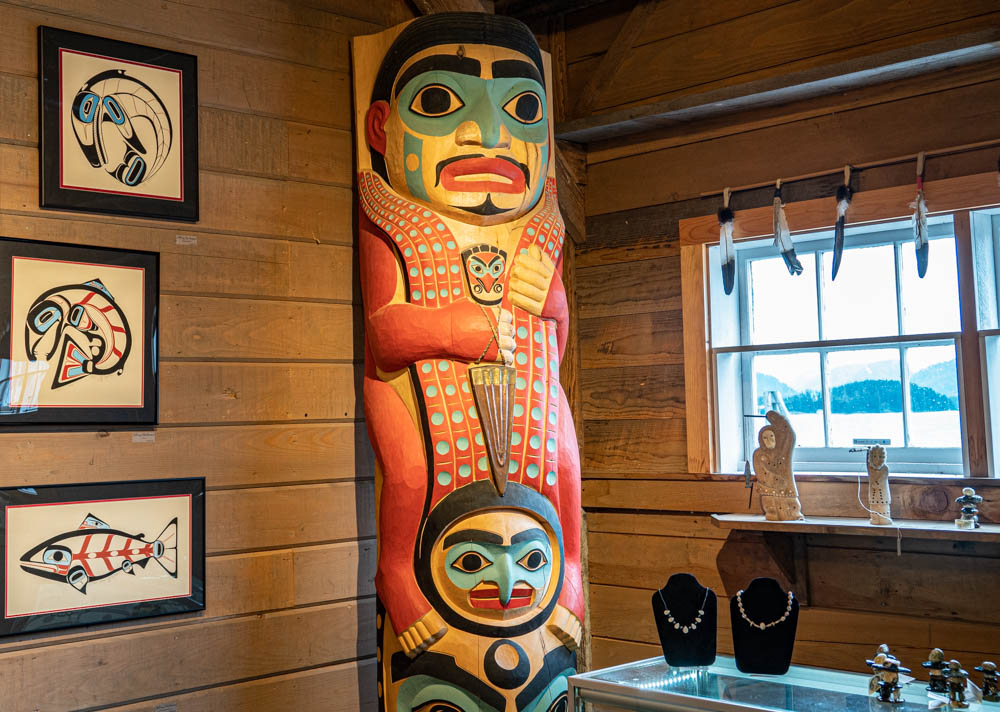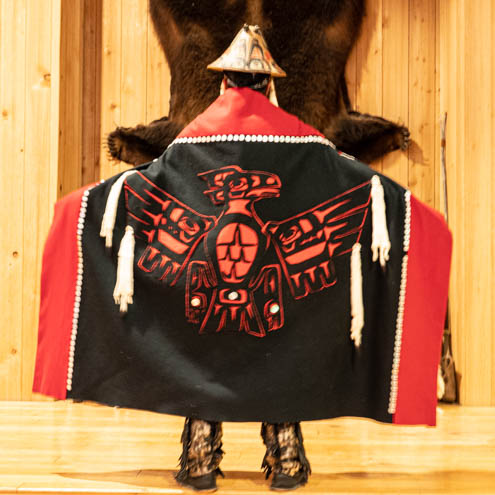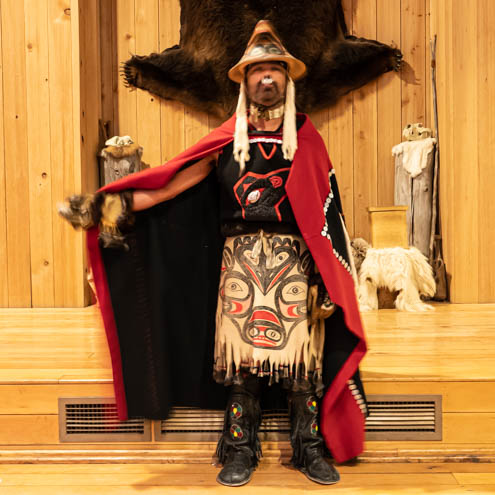 There is a lot of Eskimo heritage there.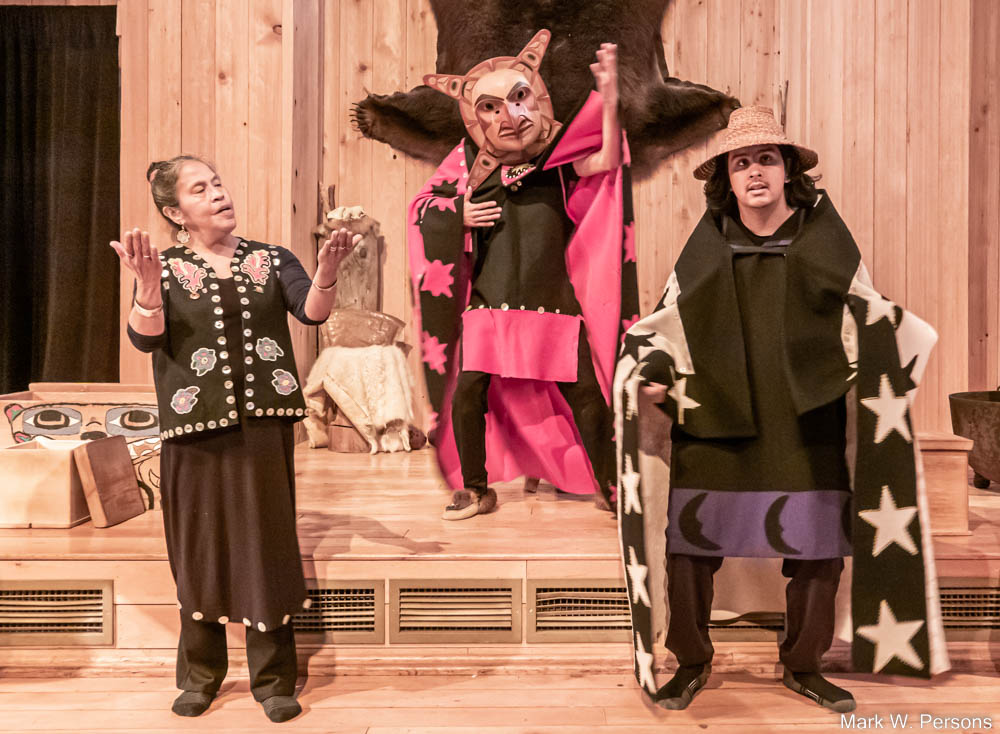 Everyone was treated to tribal dancing.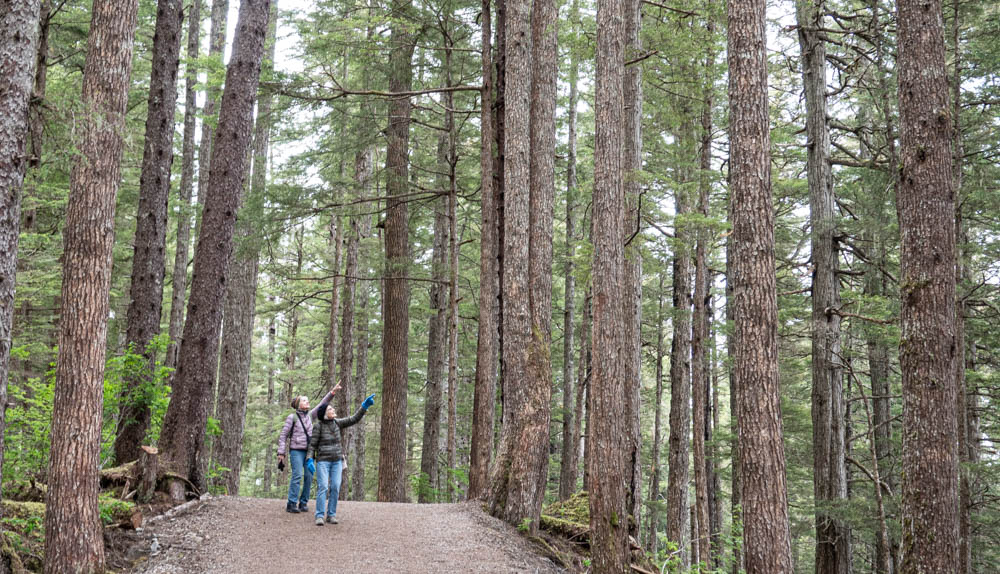 Then it was off to a trail in the tall trees.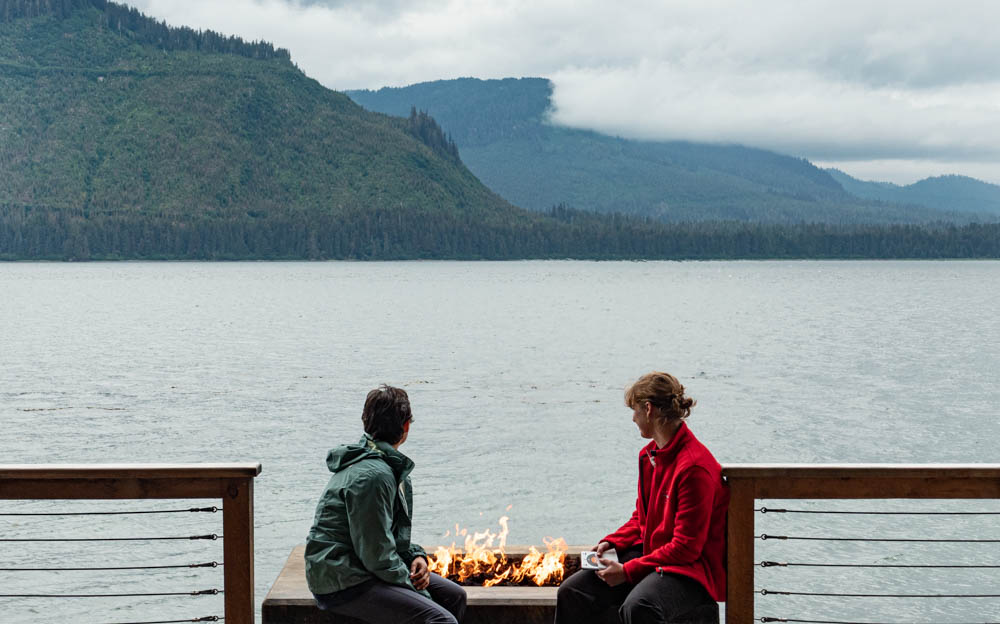 A fire felt warm by the waters.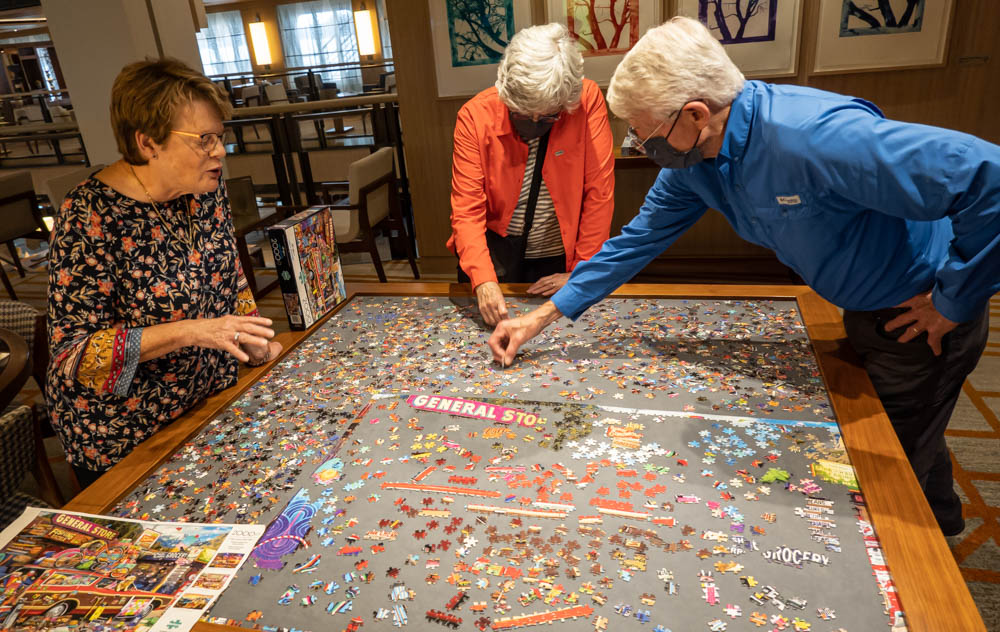 Paula headed back to the ship to work on a jigsaw puzzle.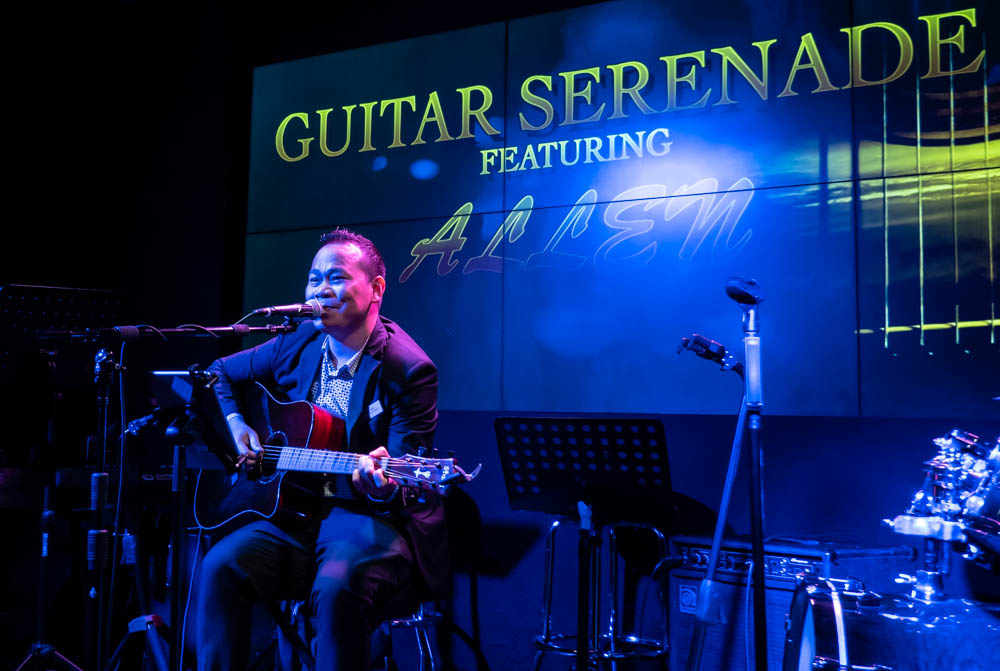 1960s music was well done that night.