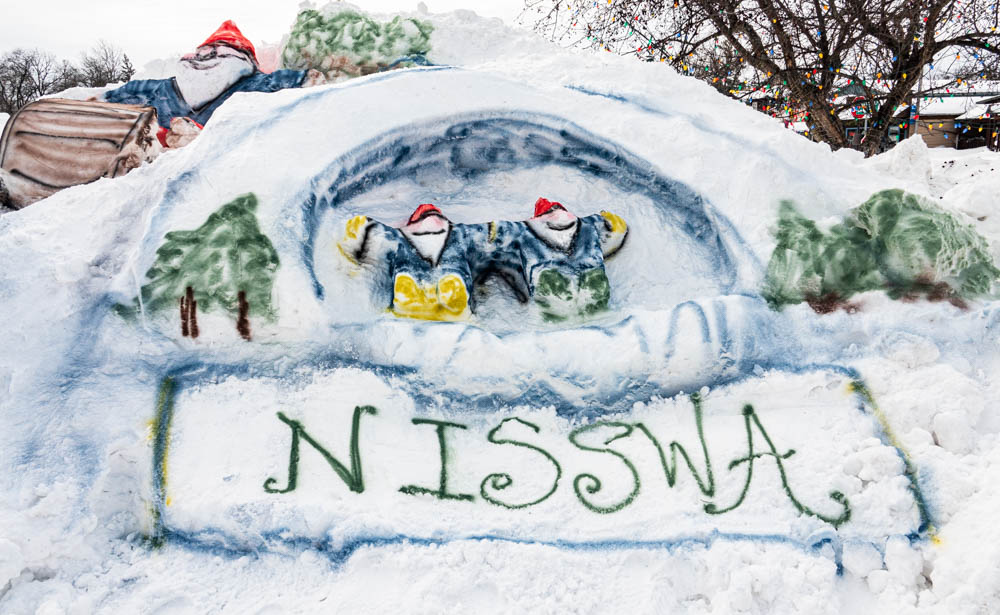 Saturday, February 19,
2022:
The annual Winter Jubilee in Nisswa, MN.
As they say, there is no place like Gnome Sweet Gnome.
There were Numerous snow sculptures around the city.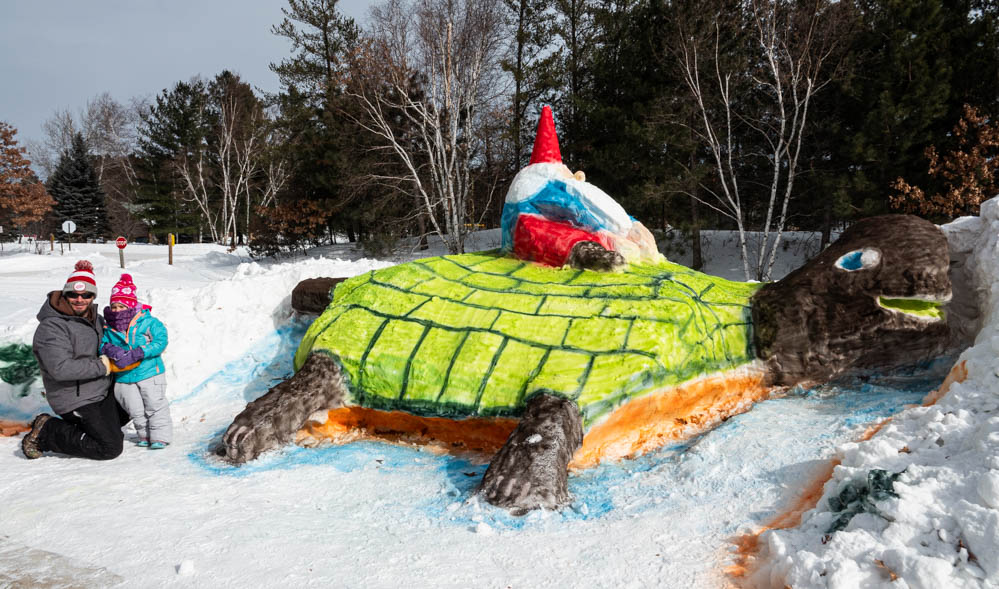 Nisswa is famous for its turtle races during the summer.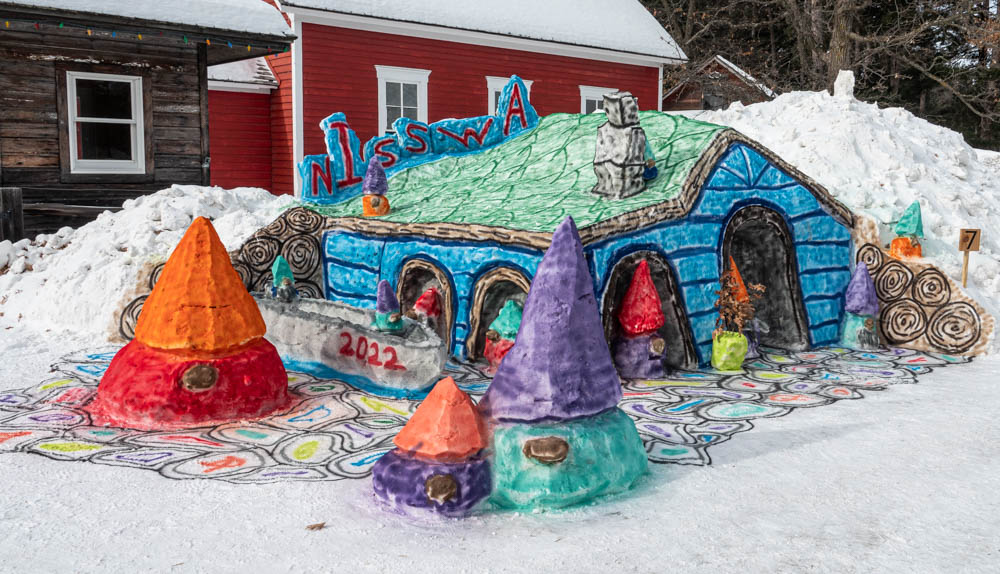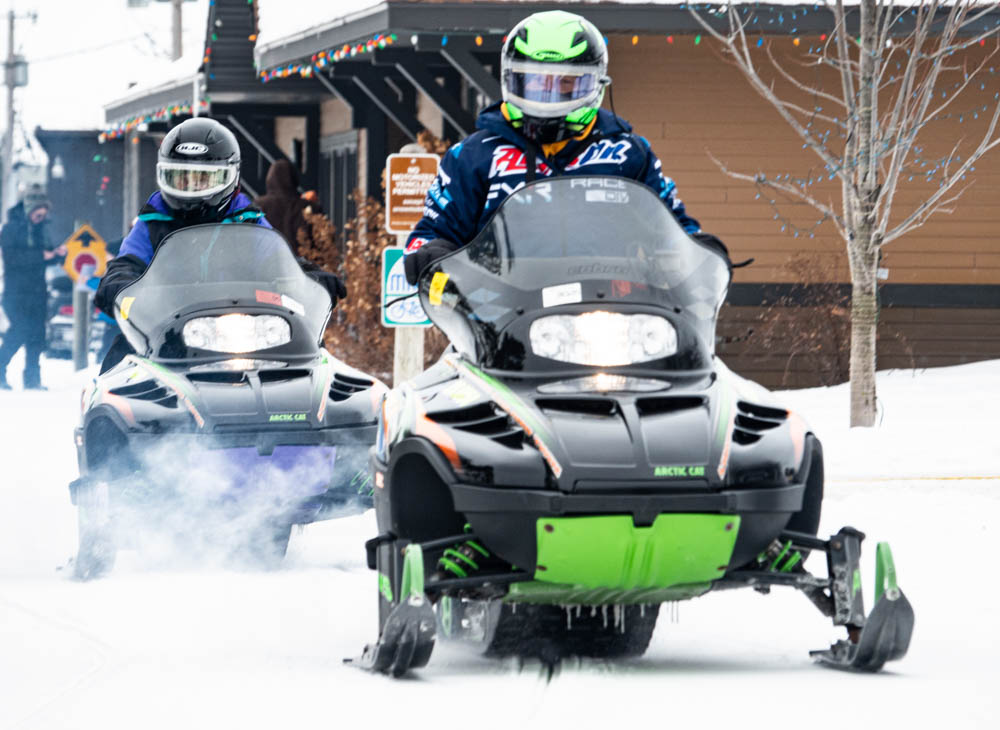 Many people arrived by snowmobile.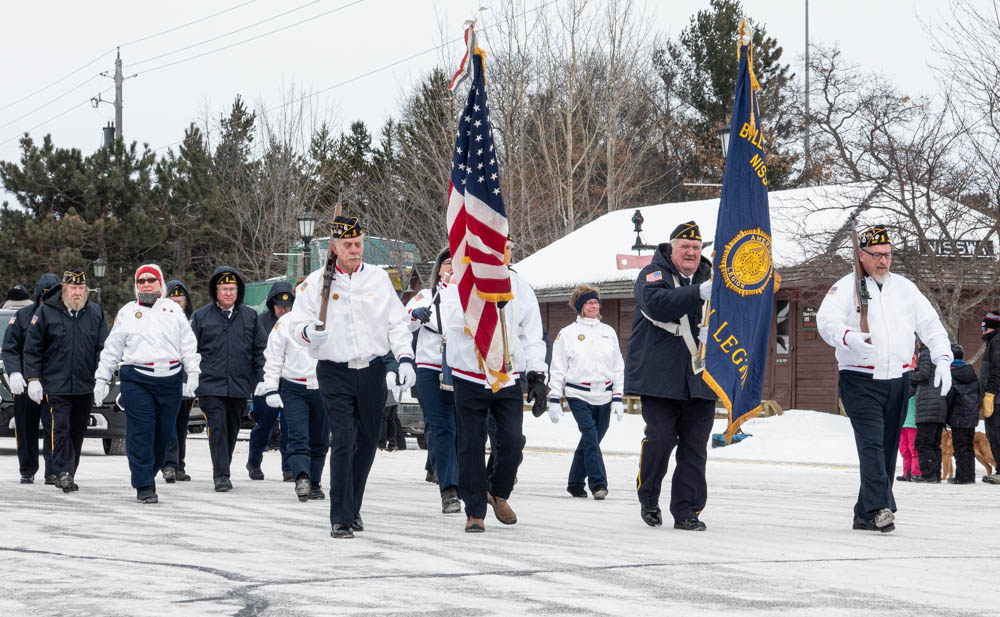 The parade was led by the Nisswa American Legion.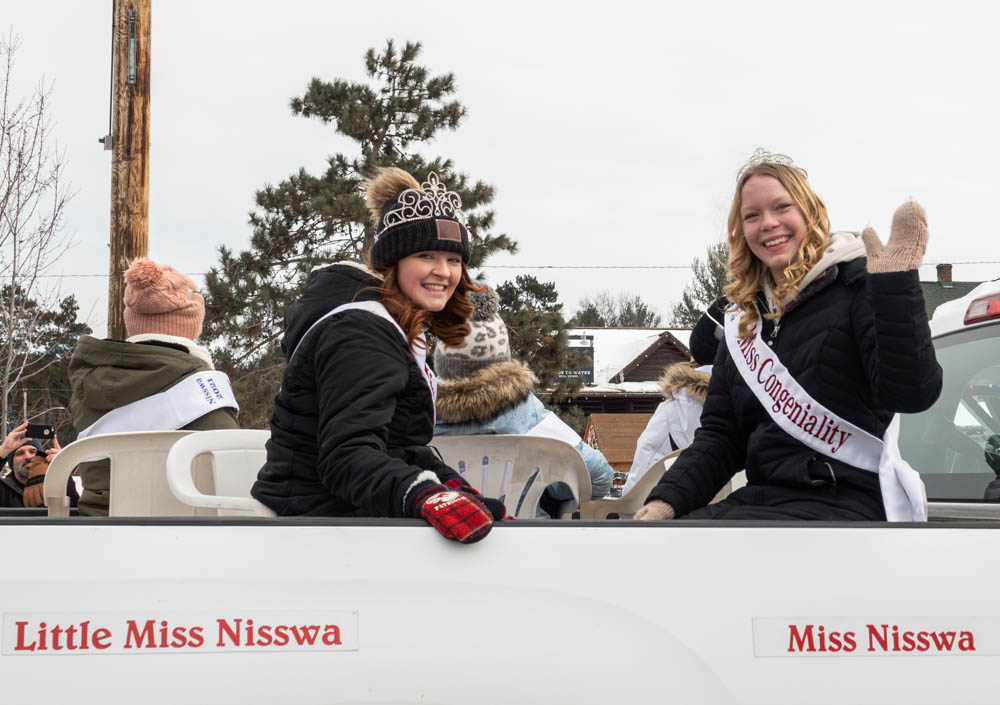 Celebrities were on hand too.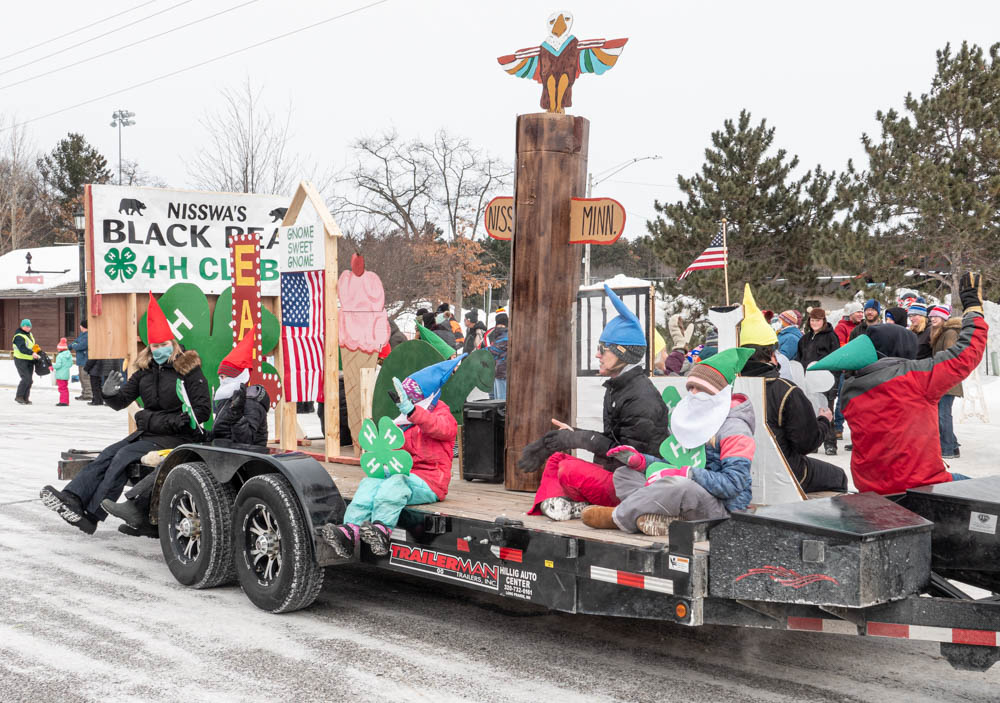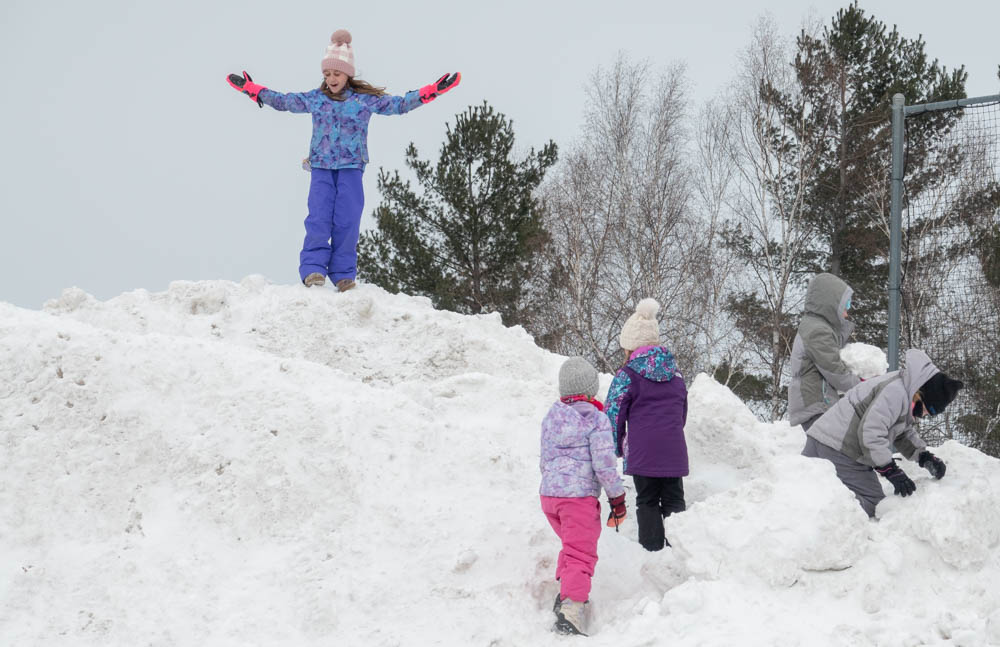 Then it was time for Nisswaschlagen, pounding nails into a log with the sharp end of a hammer.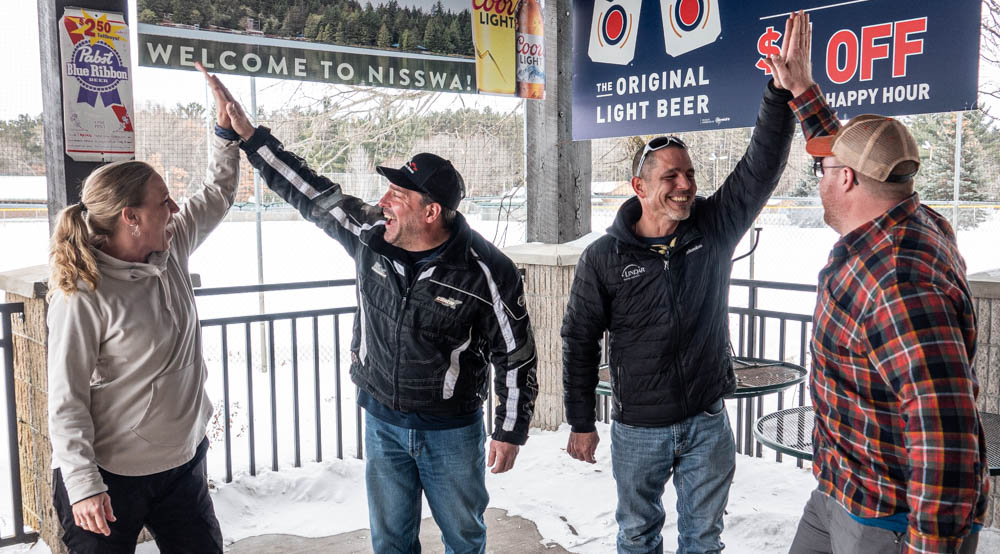 Winners celebrated too.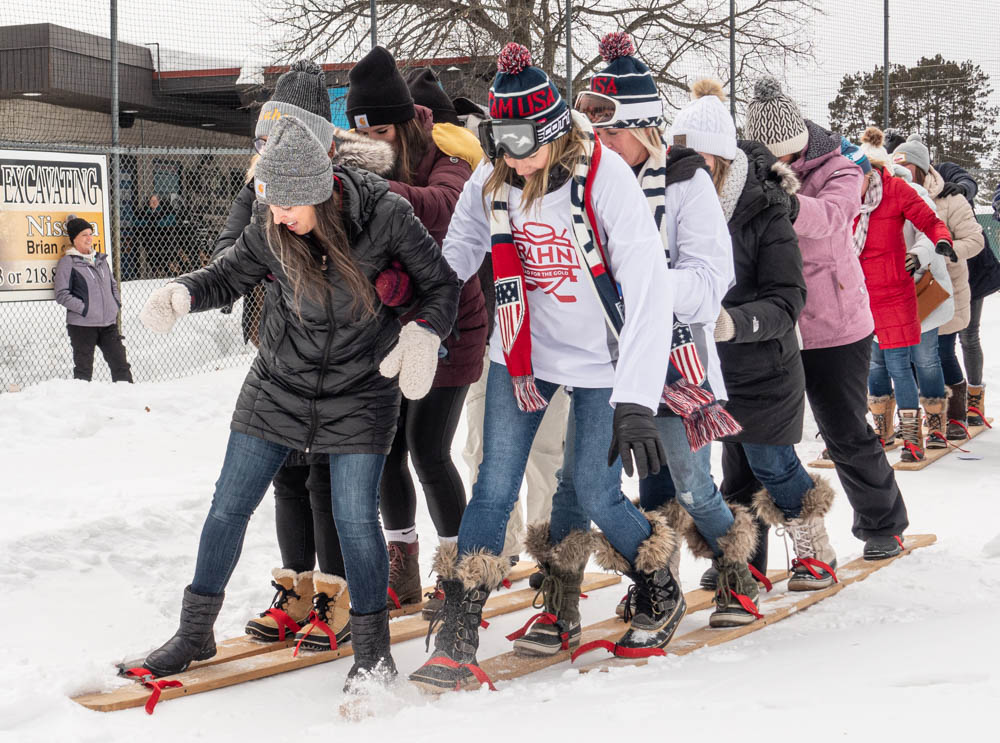 Smoosh Racing was a fun event It was women on skiis vs the men. Four on each set of skiis.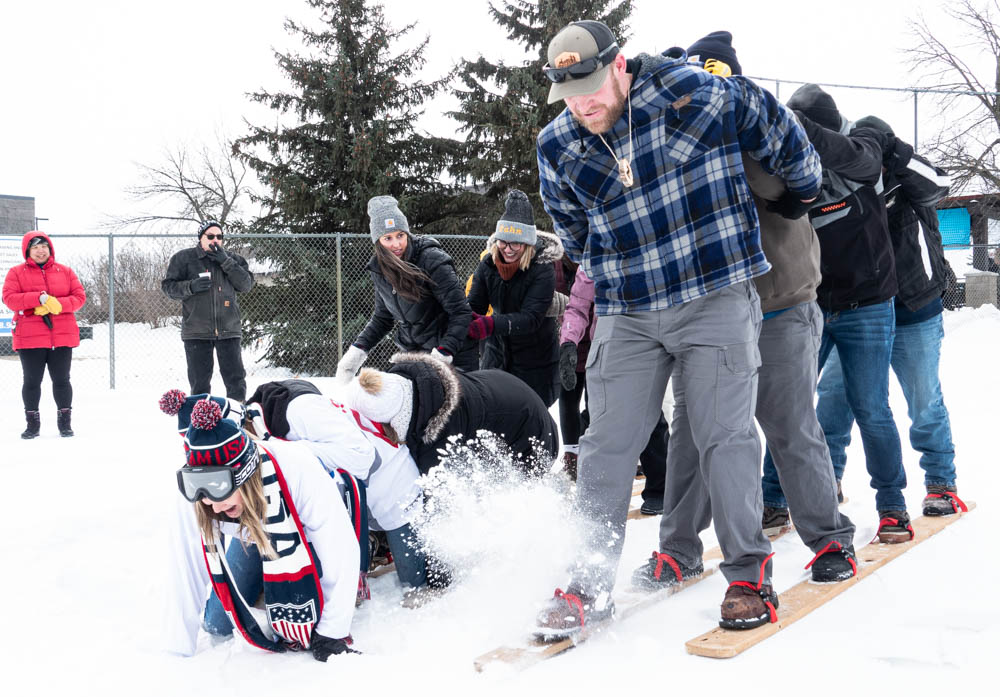 The men pulled ahead when the women tripped.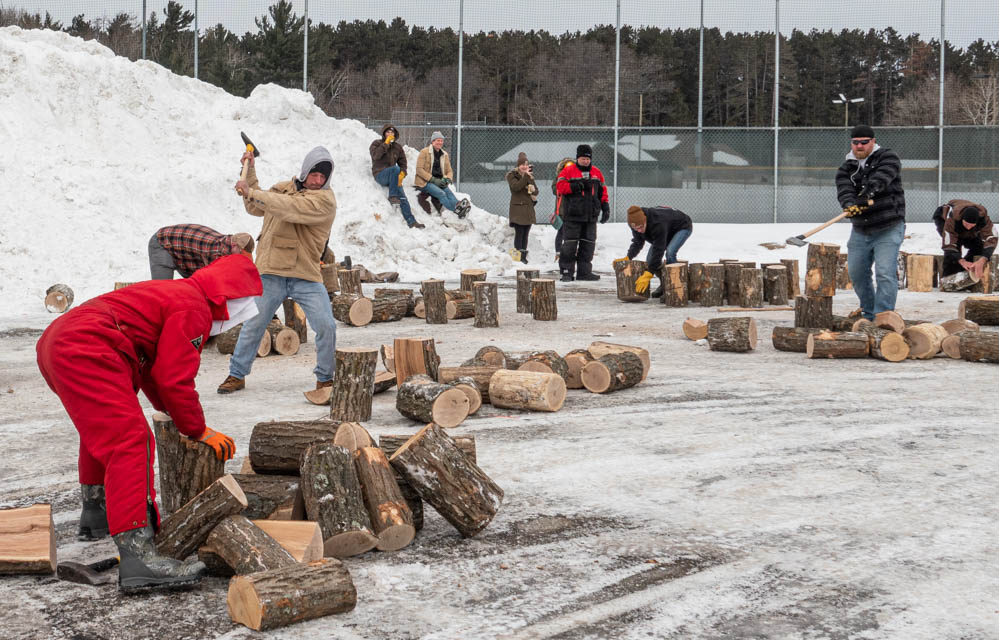 Then it was time for the wood splitting contest.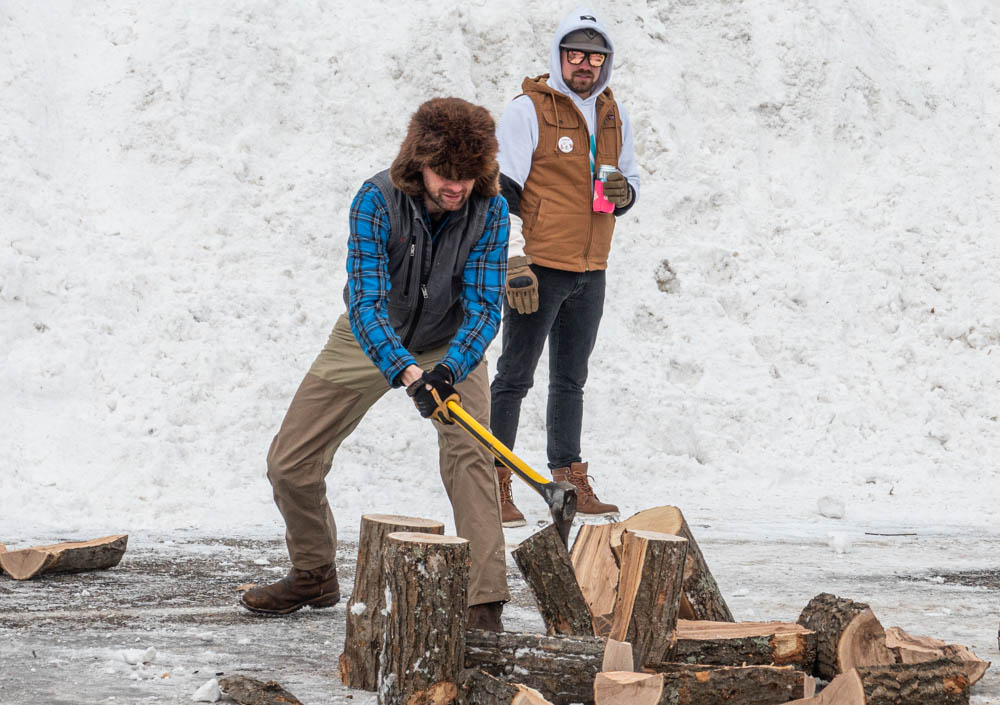 Some were pretty good at it.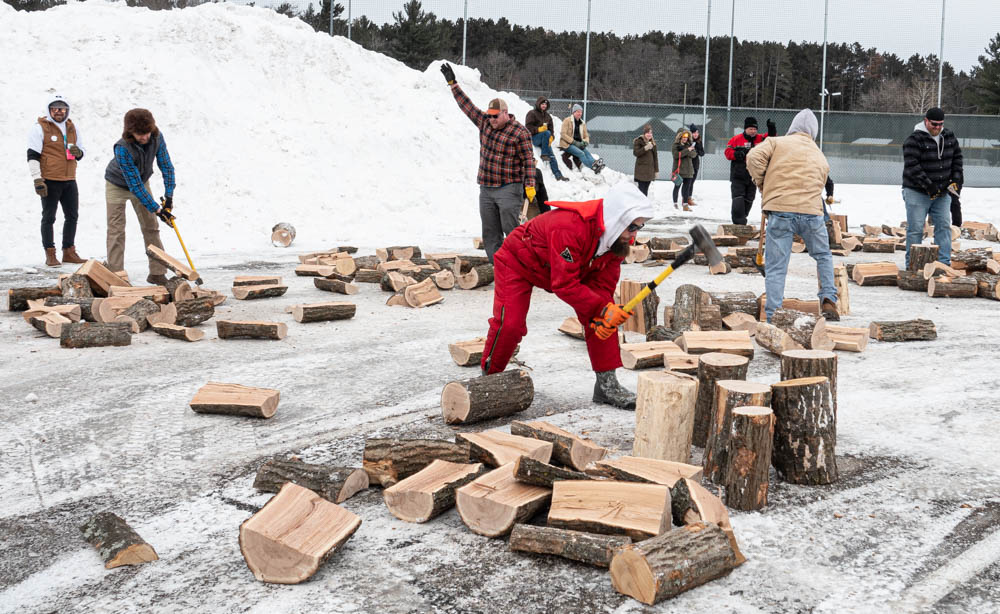 The winner was declared.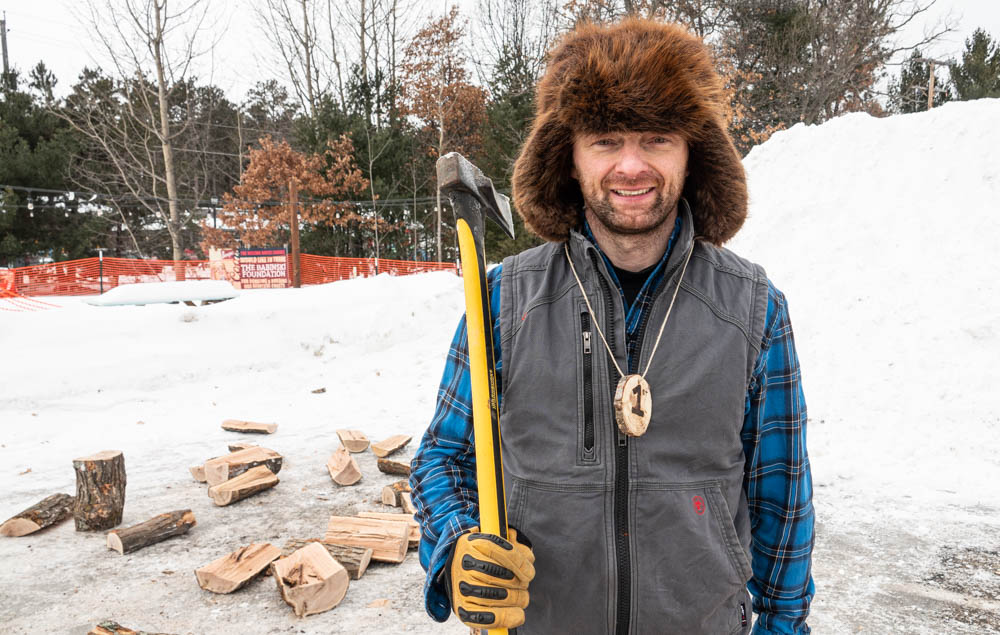 Definately a Paul Bunyan type.