__________________________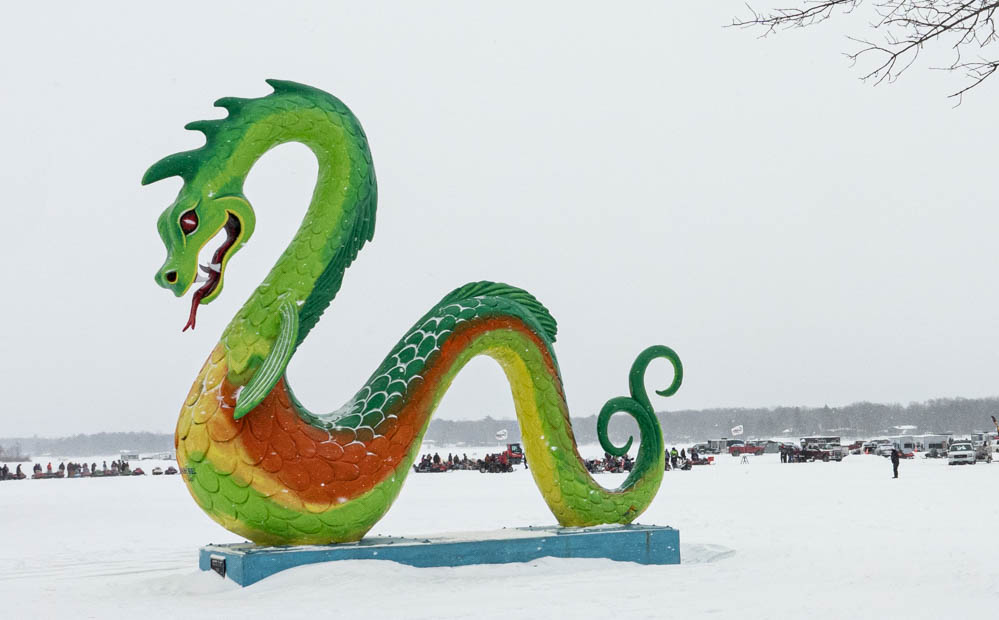 Saturday, February 5,
2022:

The annual fishing contest and Scorpion Snowmobile gathering.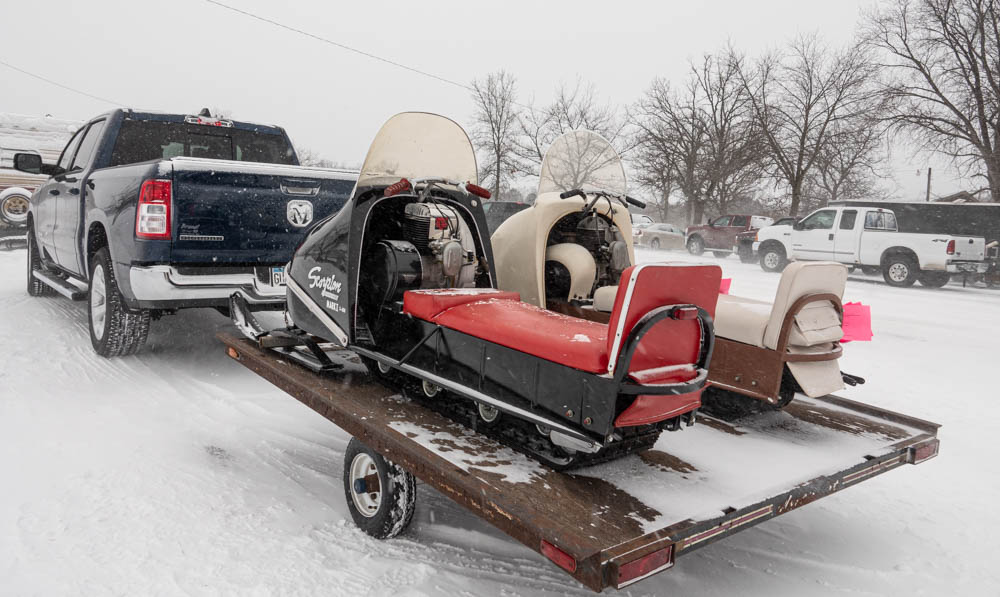 There was a time when snowmobiles were designed and manufactured in Crosby, MN.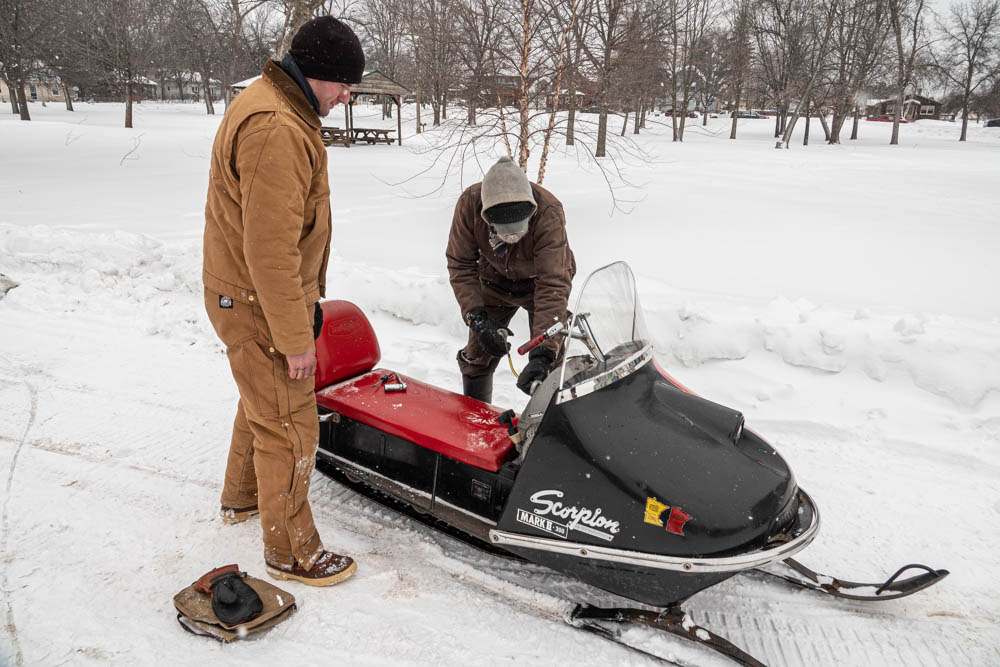 Here is a man oiling one of the parts, a common requirement on sleds from back then.
The gathering showed models that go way back.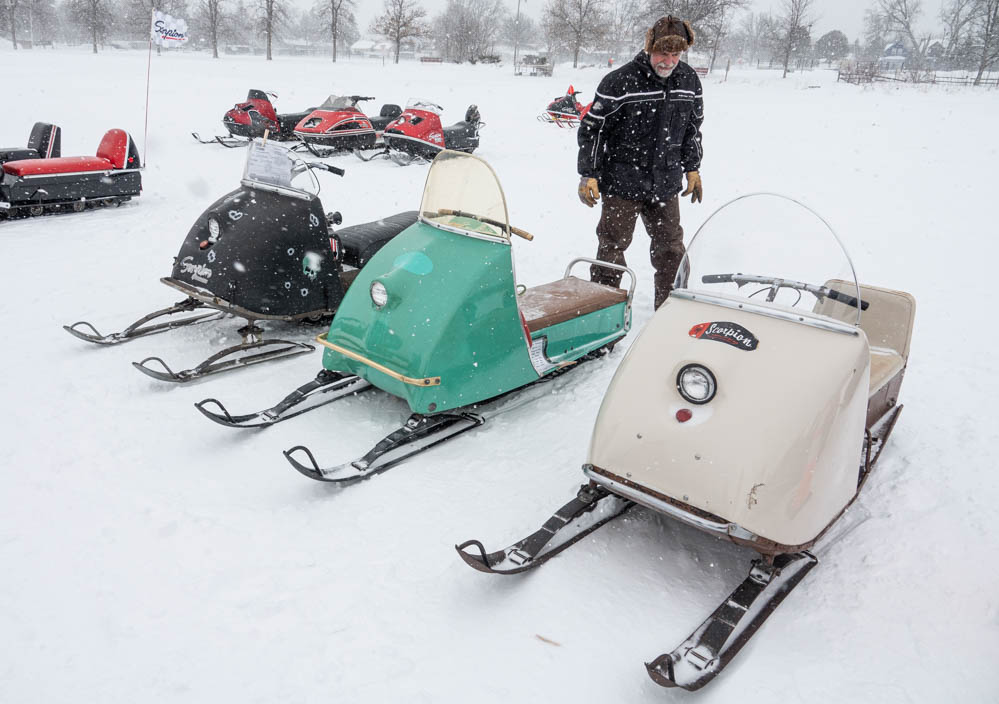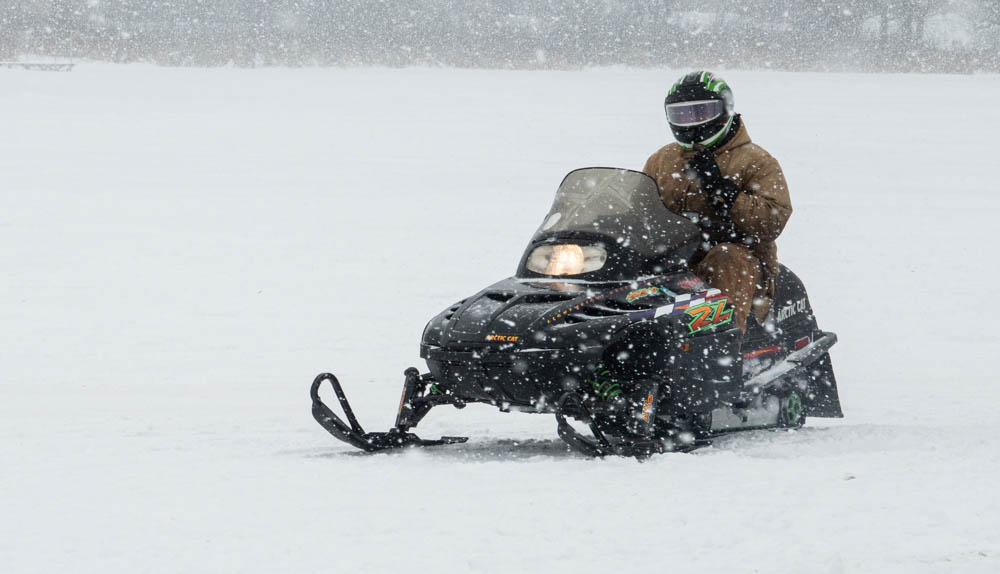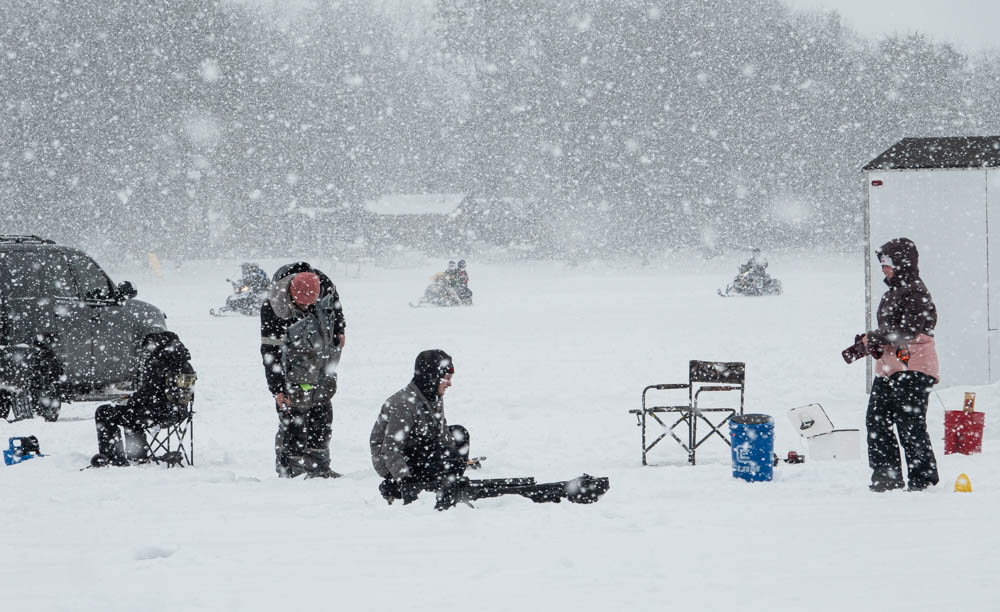 It was on and off snow that day.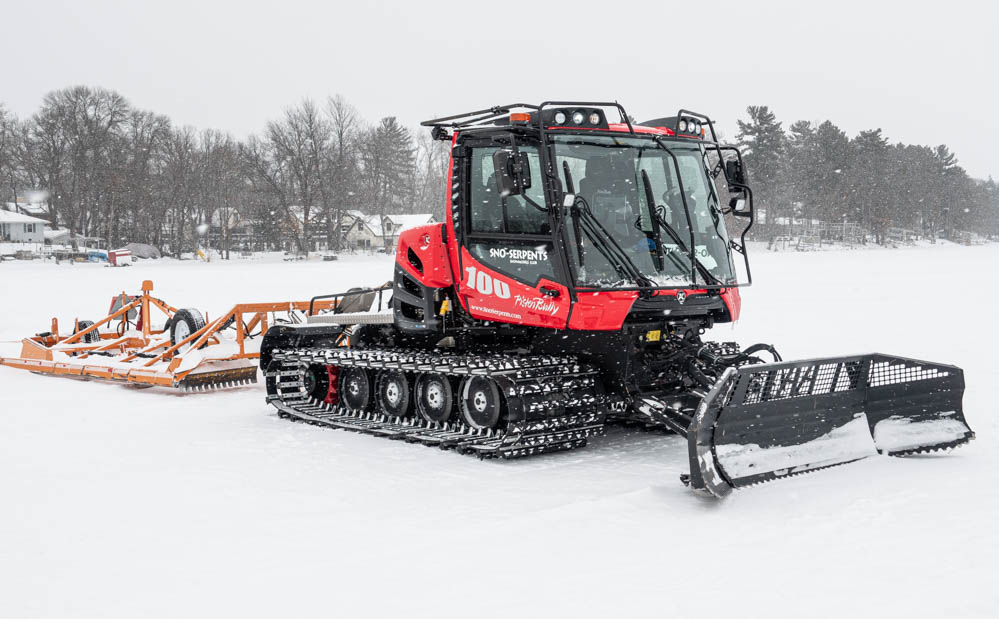 This snowcat is used for clearing and maintaining snowmobile trails.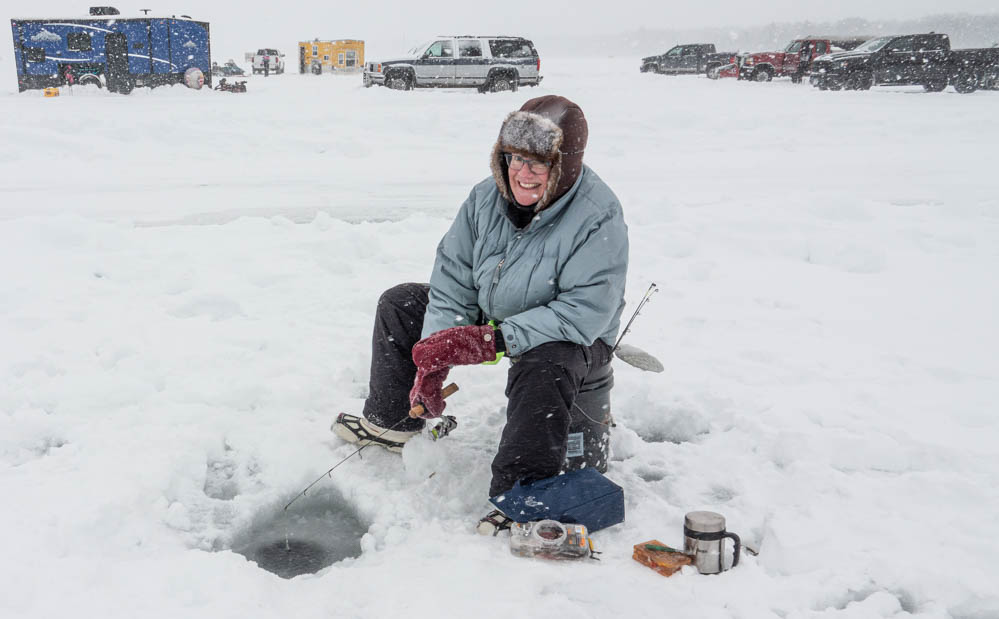 Then there was fisherperson Paula. No luck that day.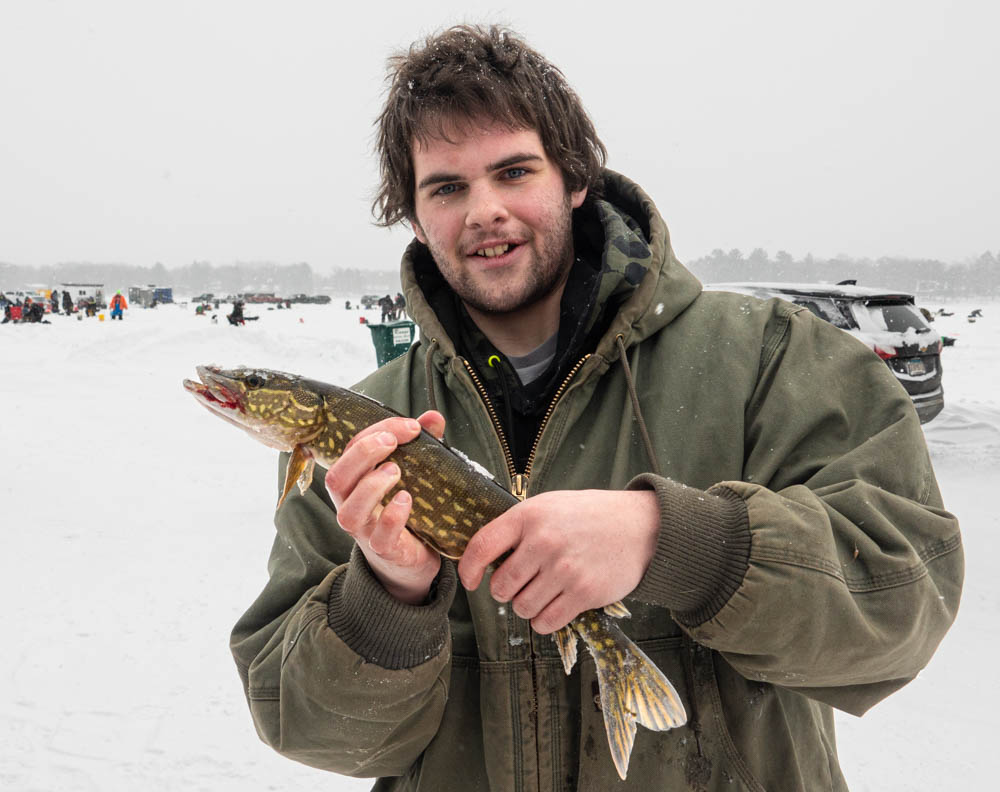 Others had good luck.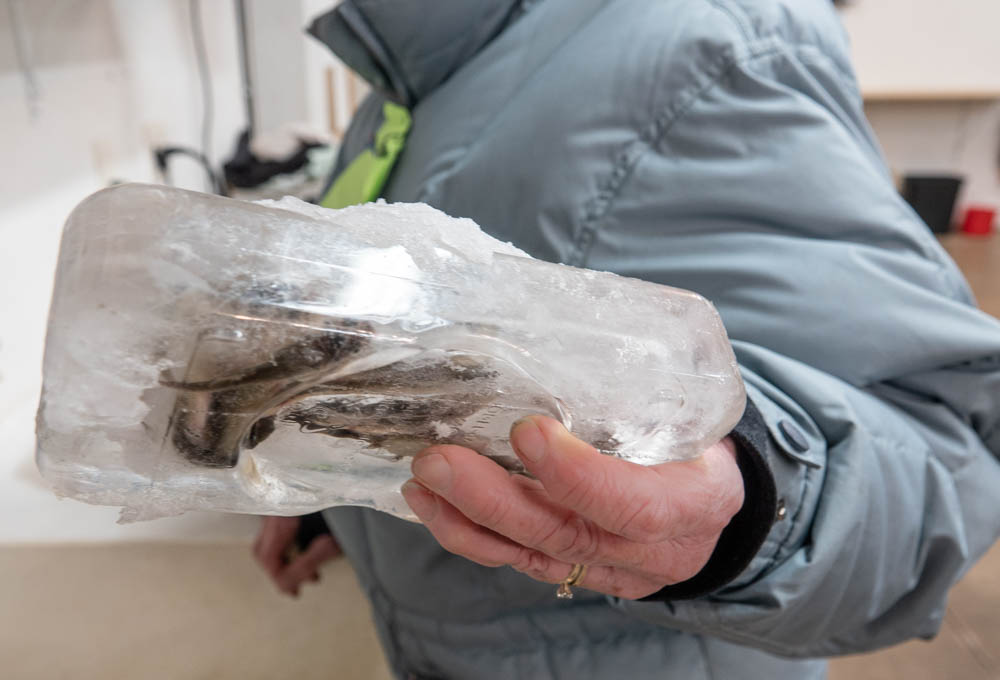 Upon returning to Gilbert Lodge, Paula found her minnow container had frozen.
Surprisingly, the minnows revived and were still alive after the ice was melted.
---
---
page last edited 02/20/2022