__________________________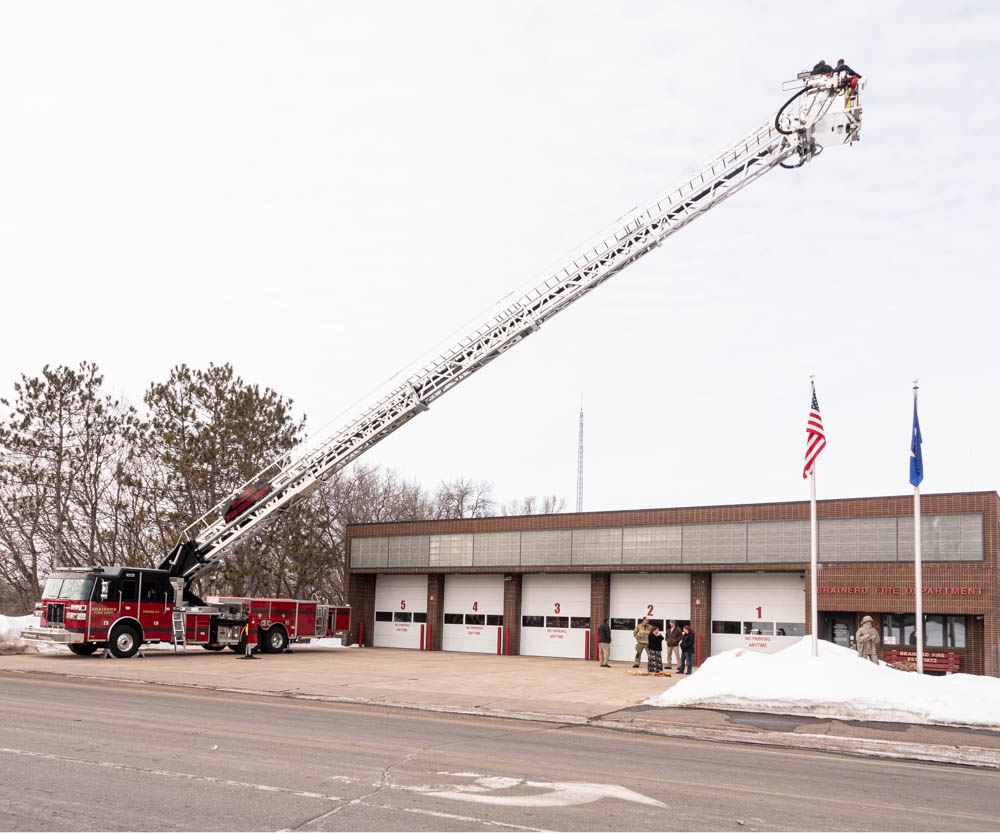 Thursday, March 3,
2022:

The Brainerd Lakes Chamber of Commerce met at the Brainerd Fire Station for a tour.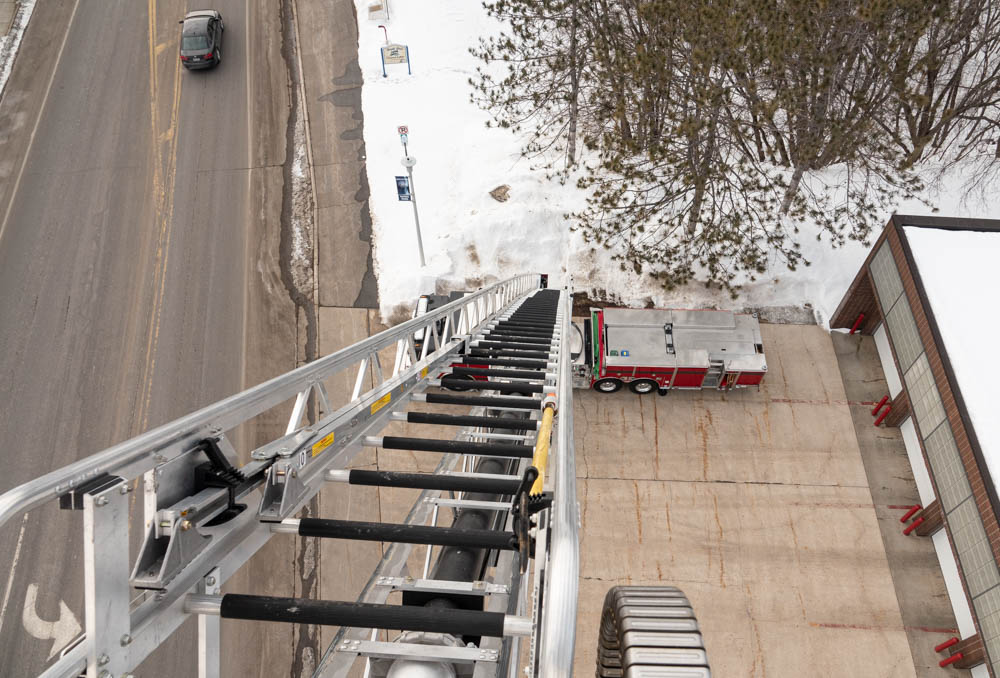 It wasn't long before Gilbert Lodge ace photographer Mark got a ride up in the air.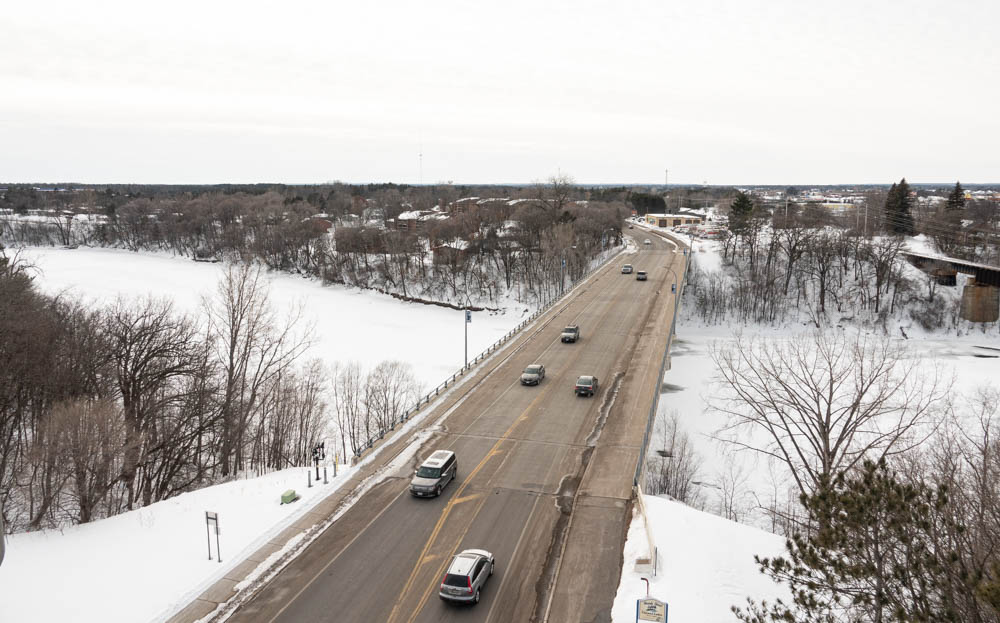 The Laurel Street Bridge over the Mississippi River.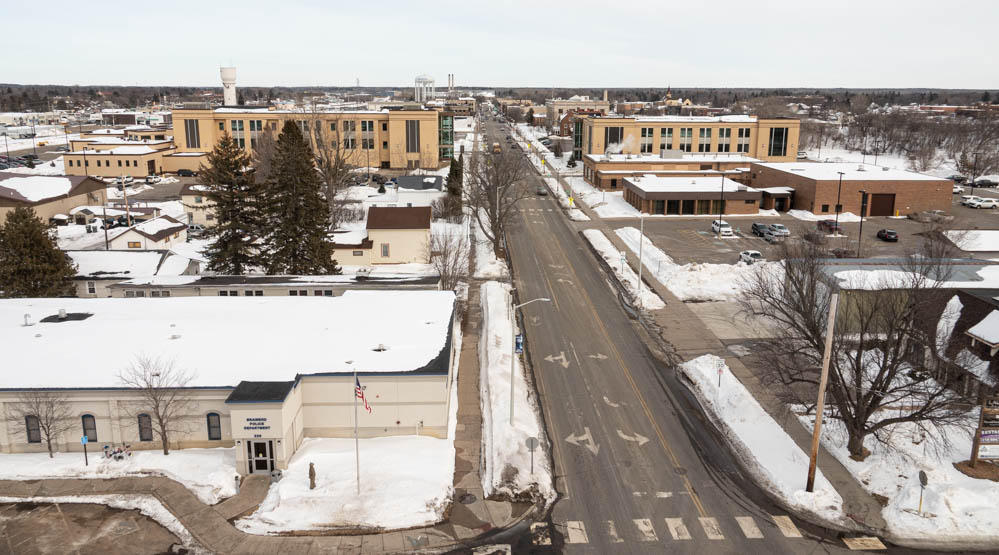 Looking east toward government buildings.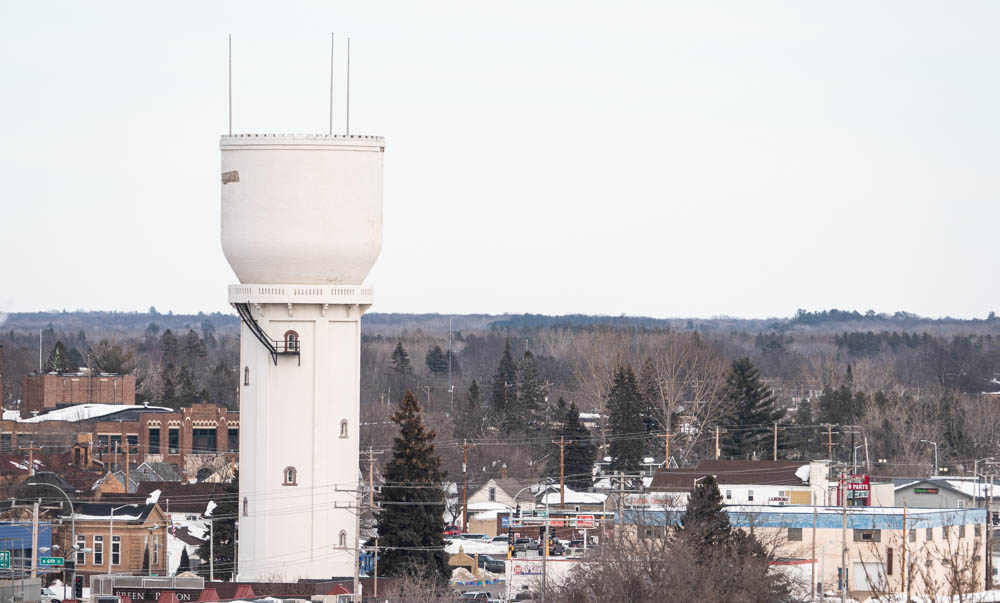 Brainerd's famous concrete water tower.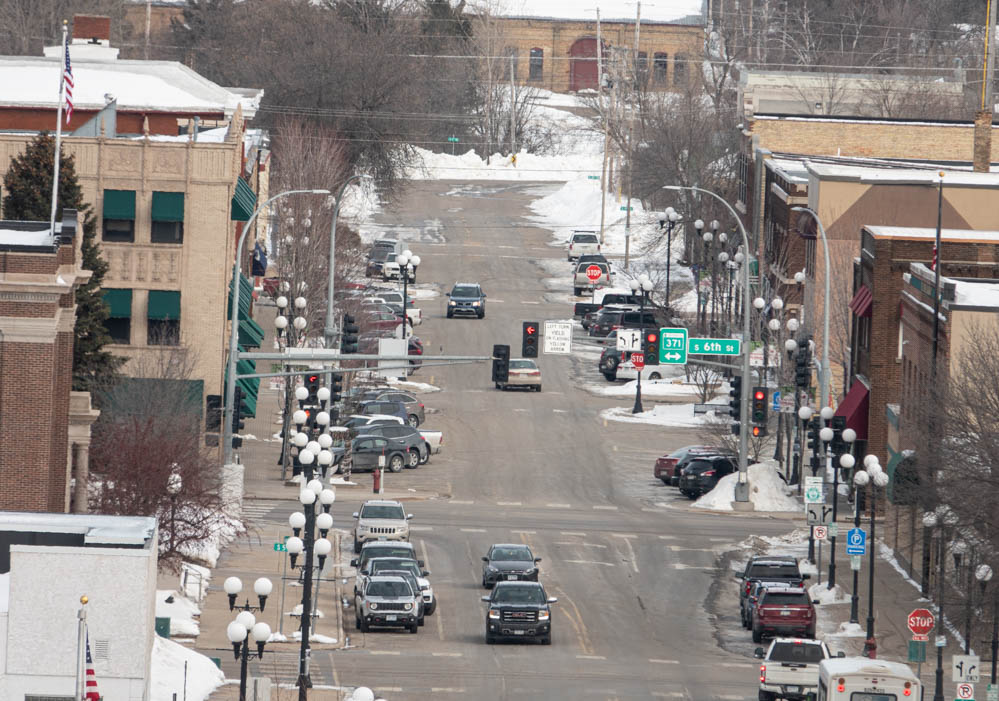 Downtown from six blocks away, via a zoom lens.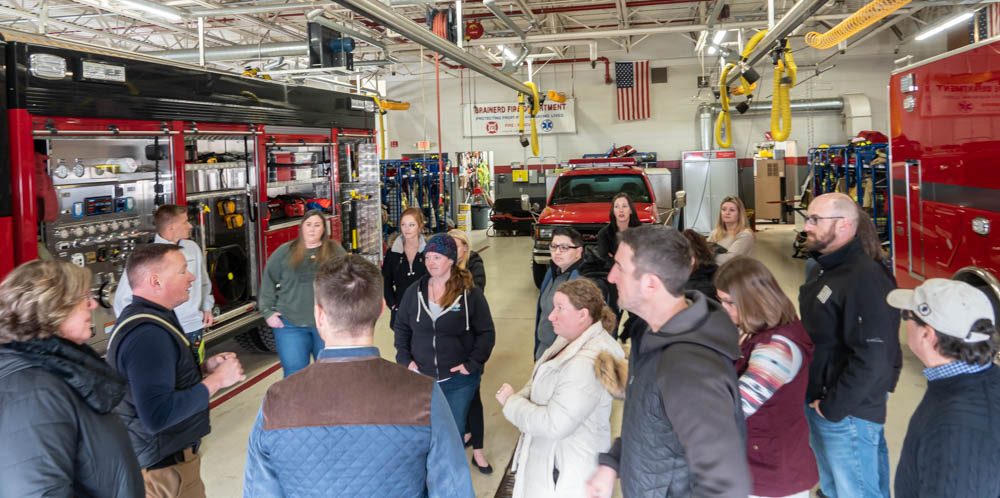 Then a tour inside.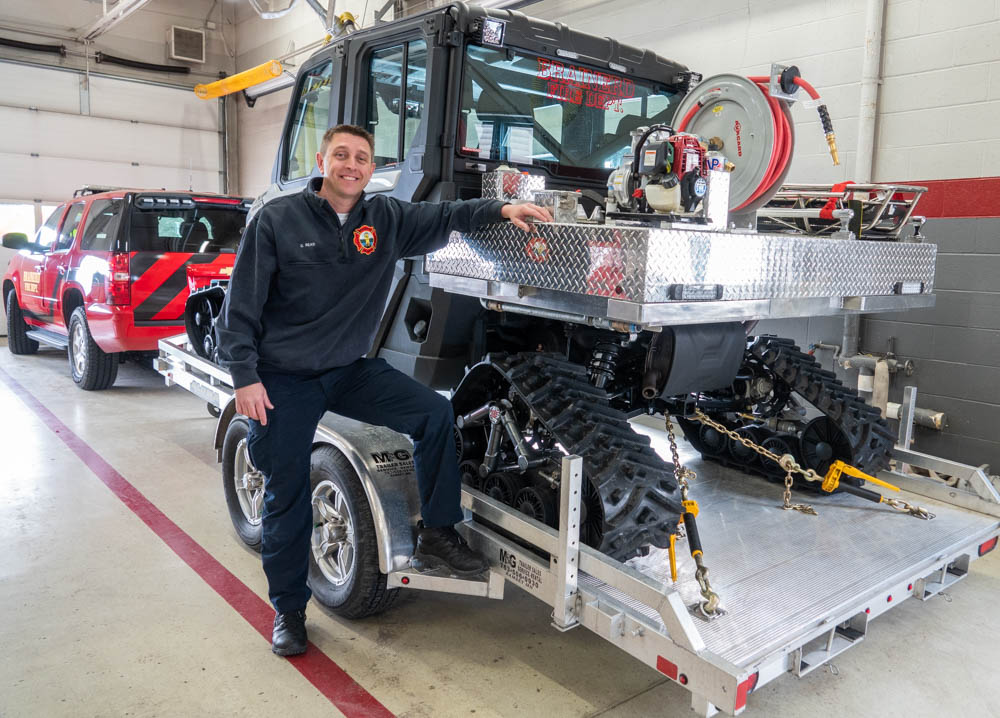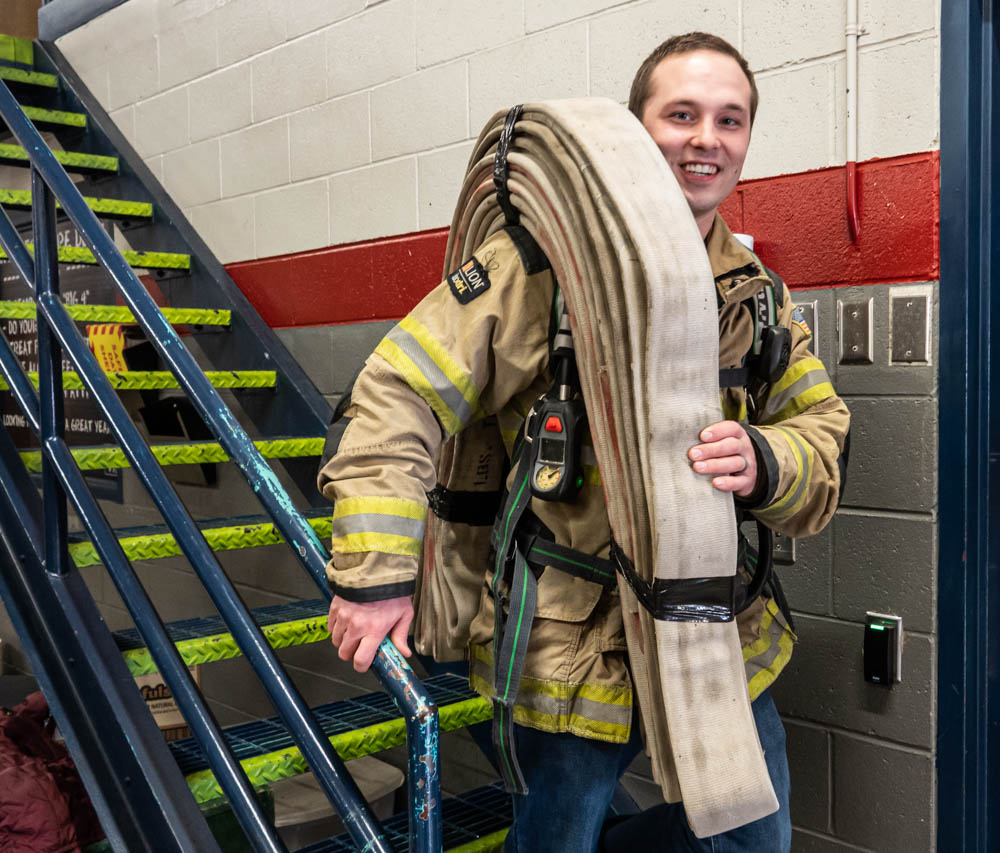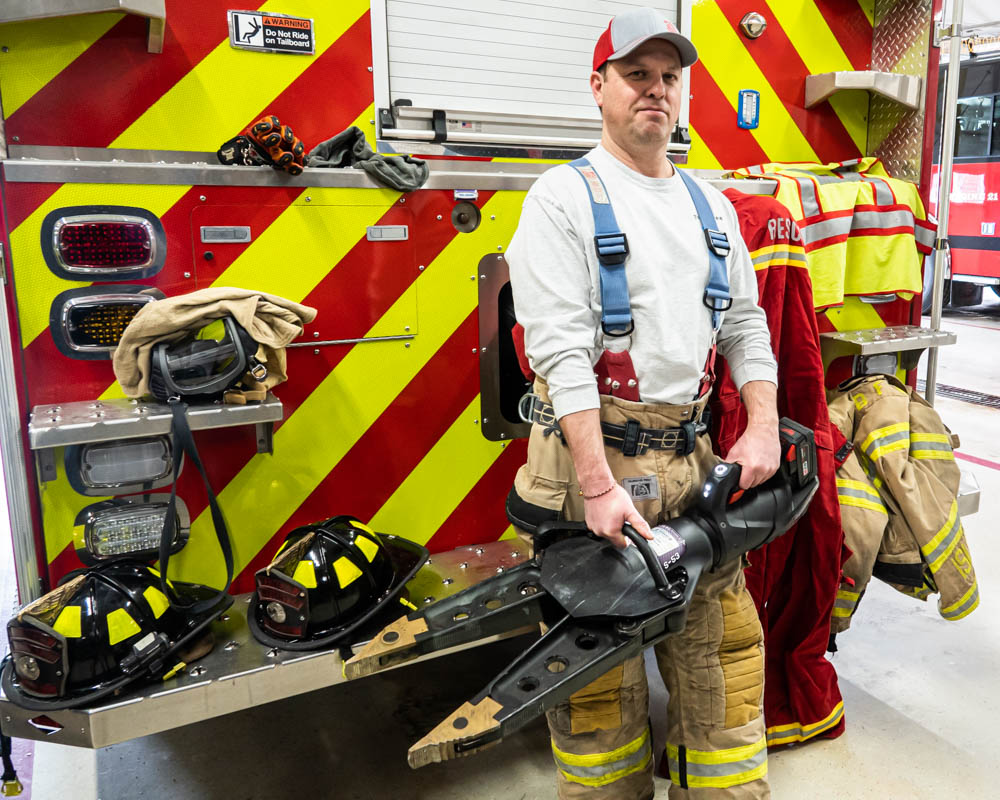 The Jaws of Life.
---
---
page last edited 03/06/2022