__________________________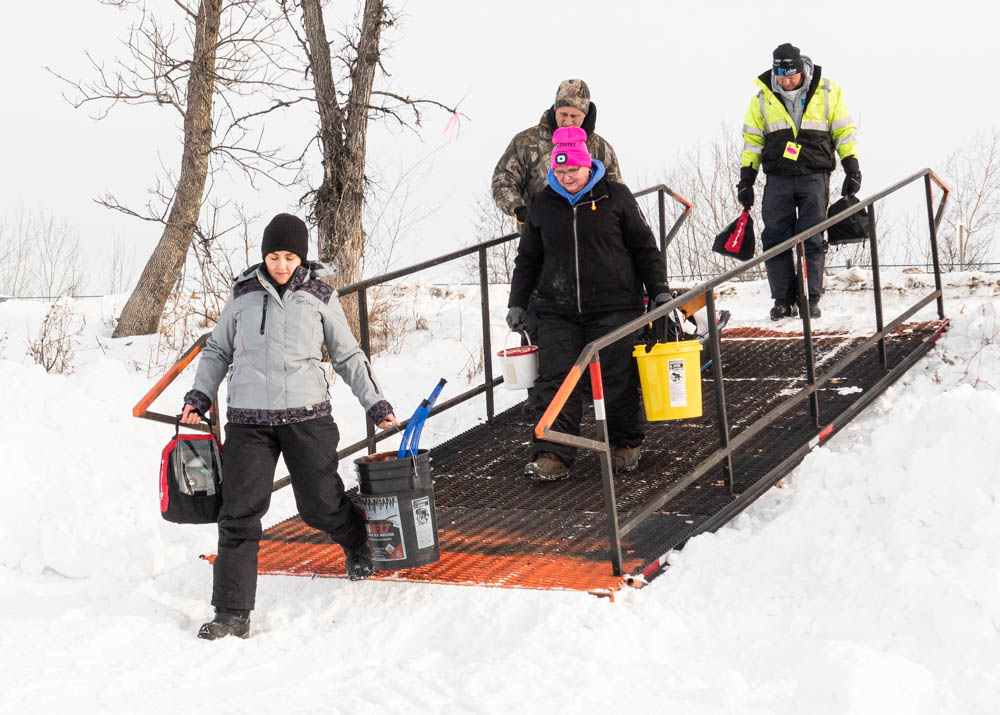 Saturday, January 29,

2022:

The Brainerd Jaycees Fishing Extravaganza ice fishing contest on Gull Lake.
It was one small step for man or woman and one giant leap for mankind to get onto the ice.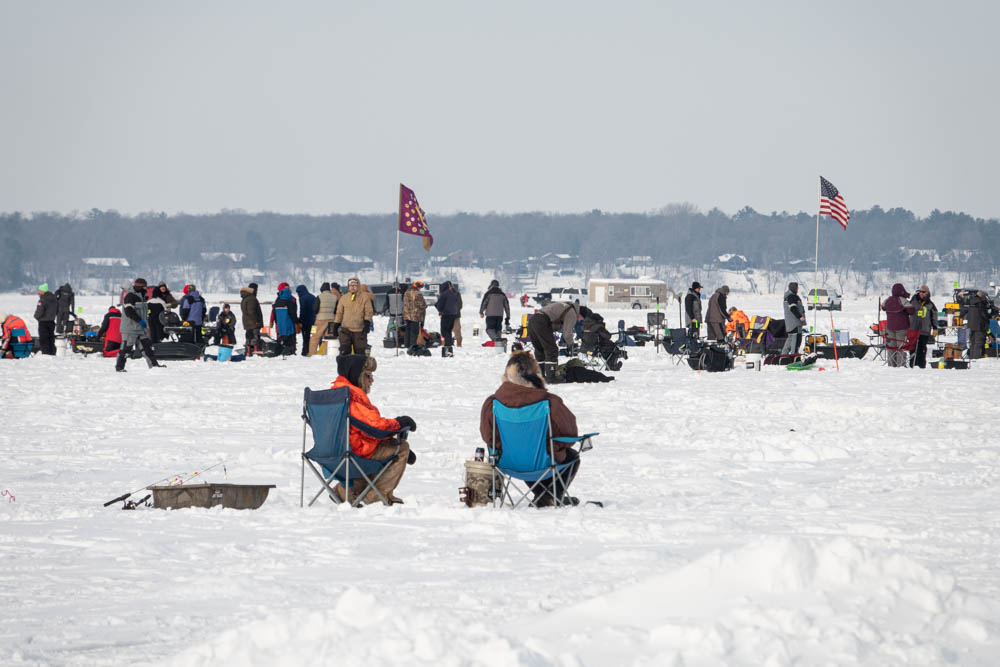 Lots of fishermen and women on the ice that day in +15 degree temperatures

.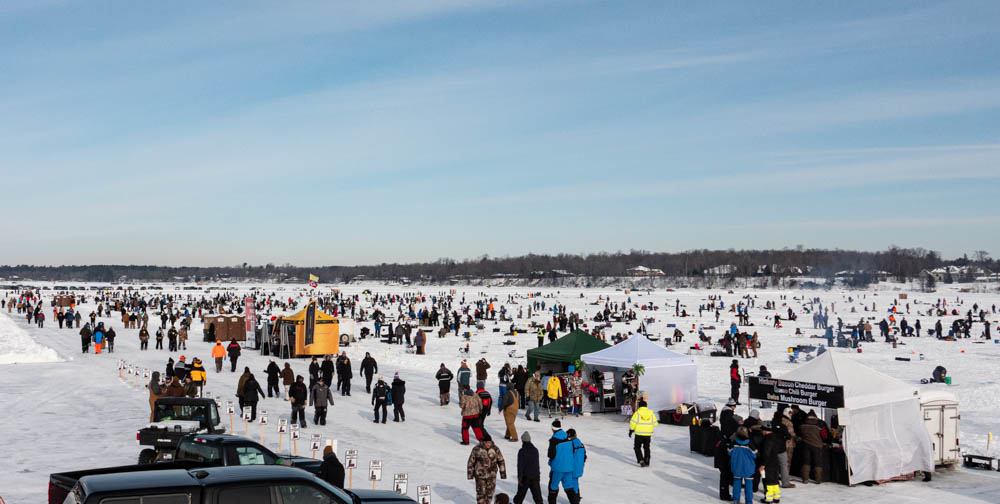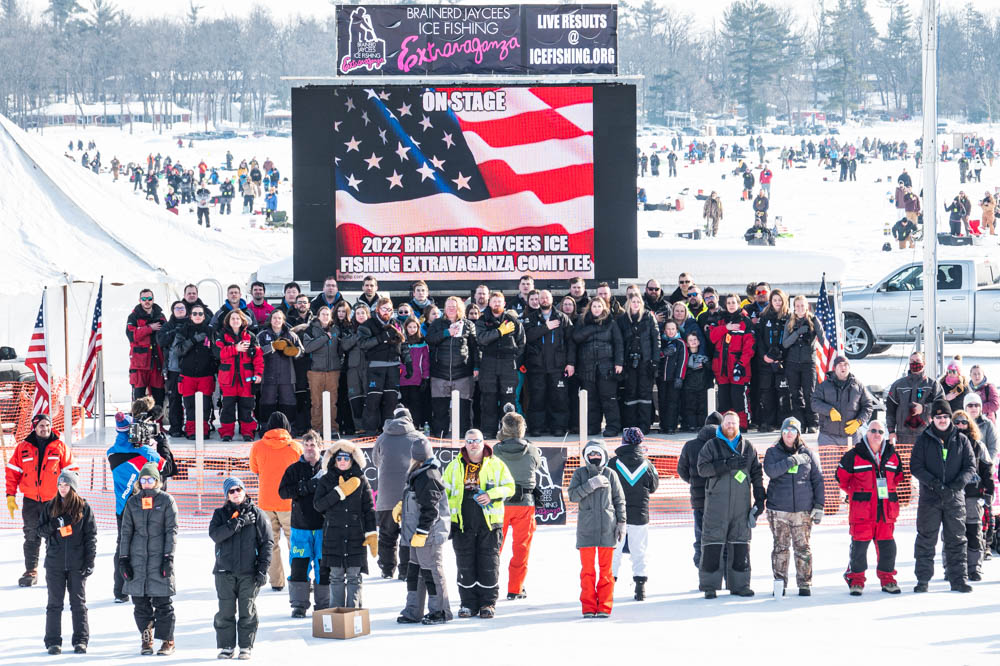 People stood with hands over their hearts as the National Anthem was played at noon.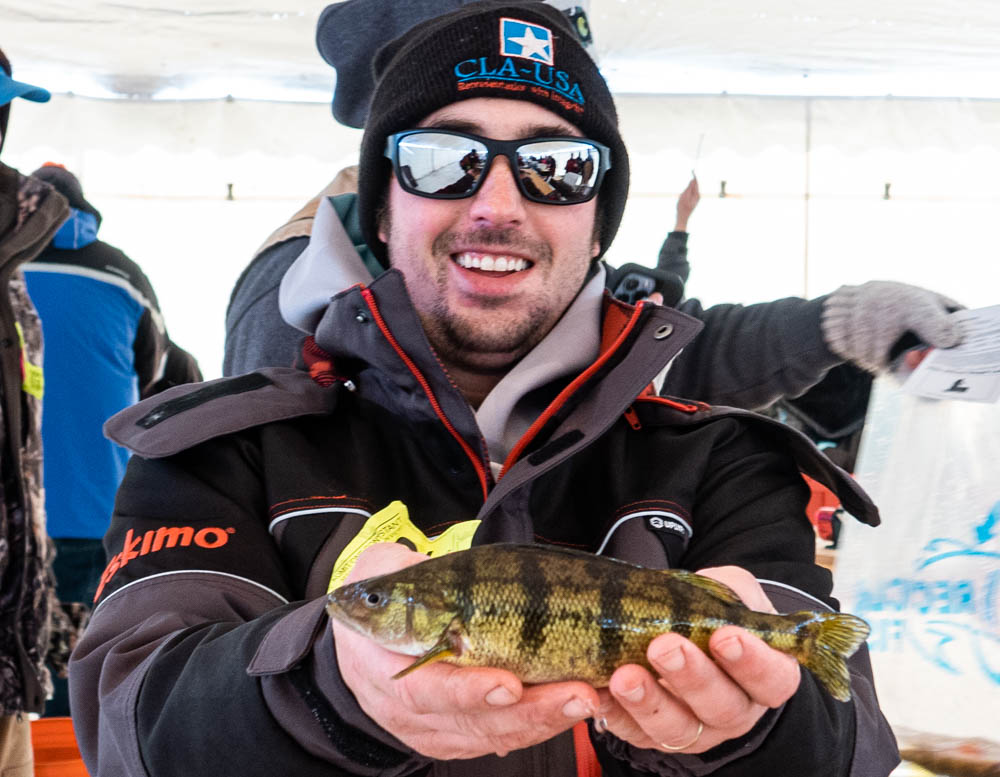 Then fish started coming to the weigh-in tent.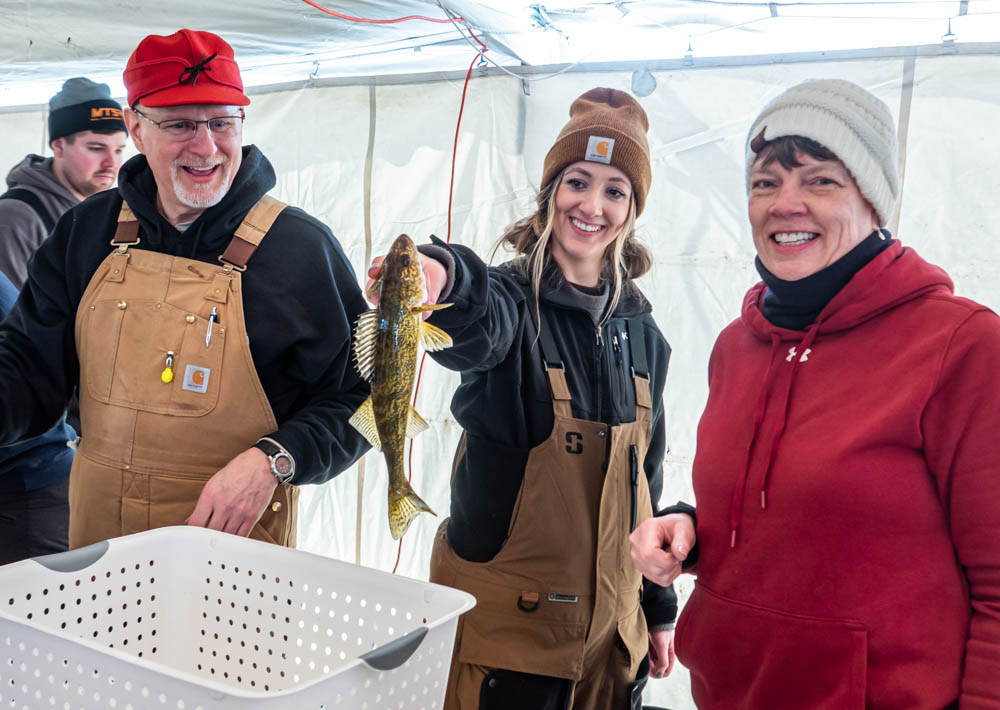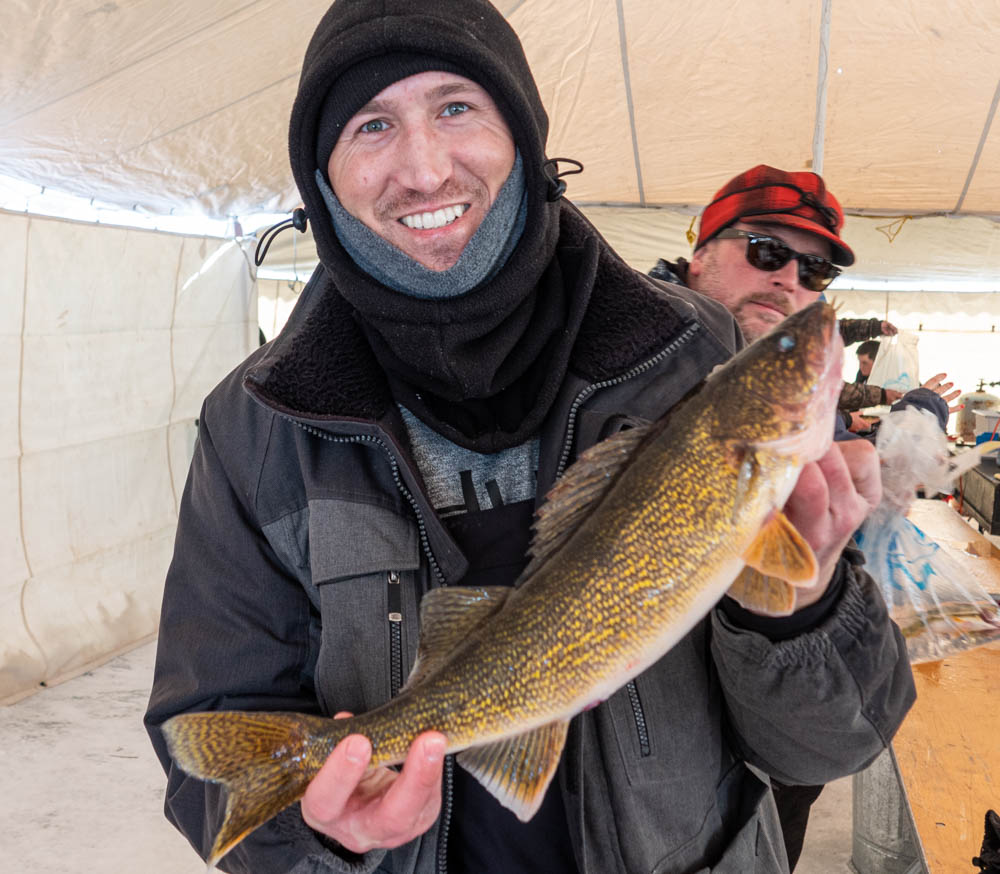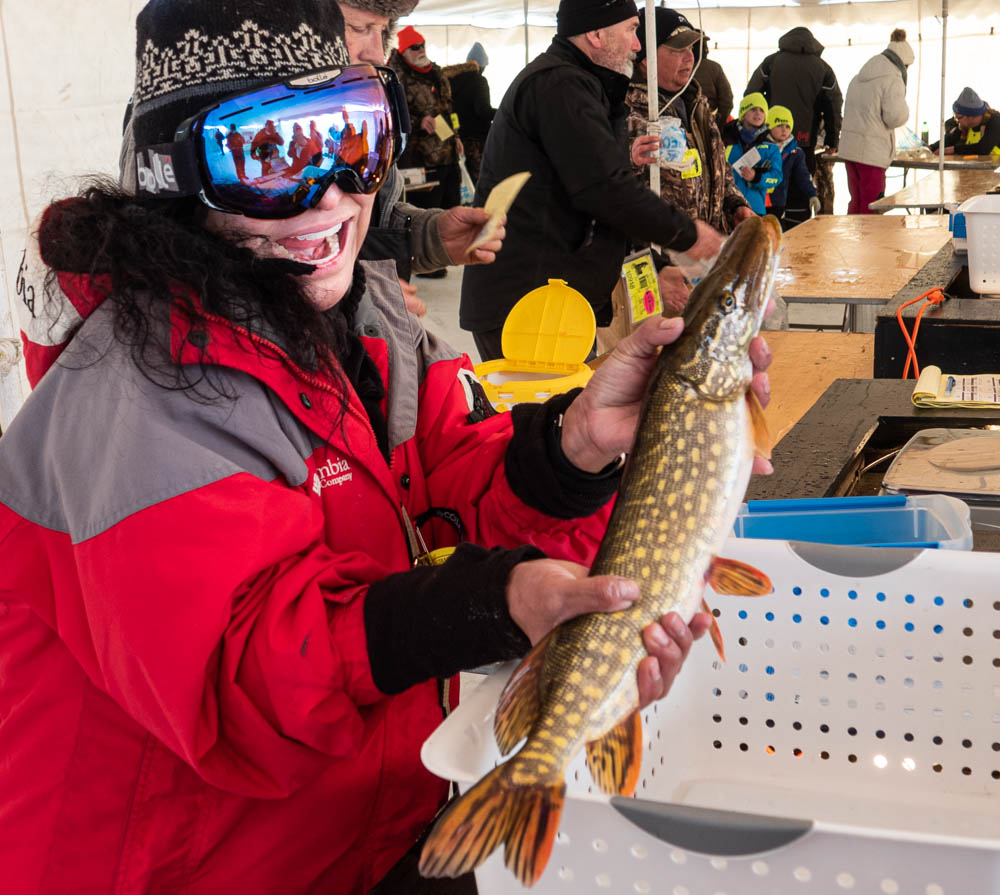 A lot of happy people.
The event wasn't just about catching fish, much of the time it is about good eating.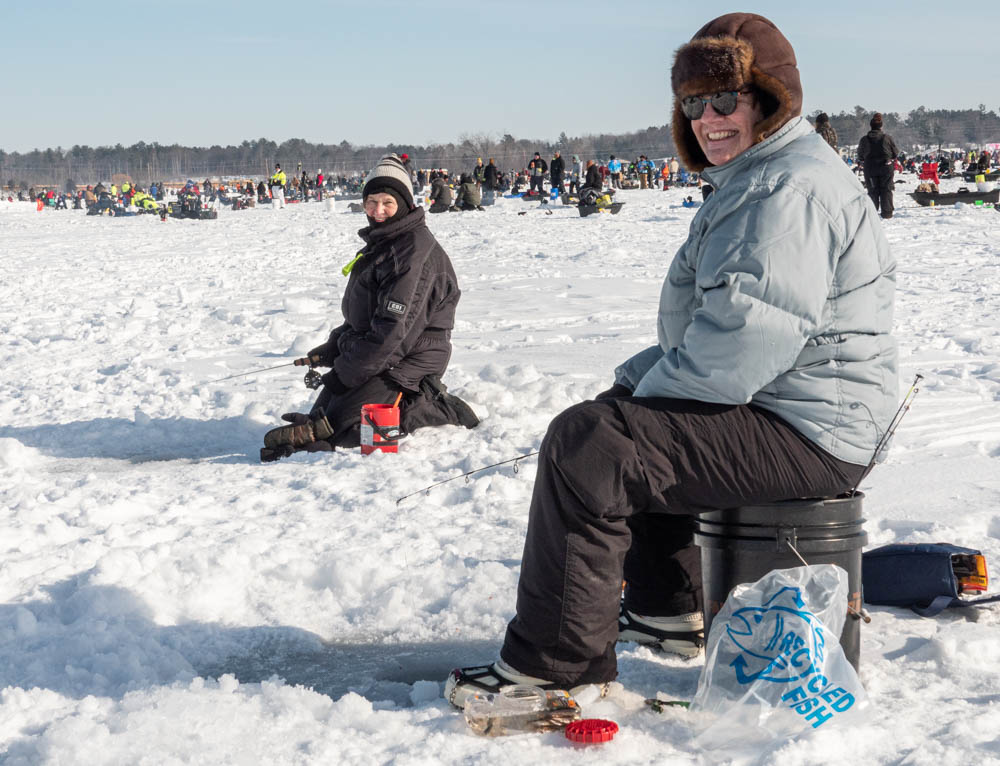 Paula (on the right) was there with her cousin Mary Scott. Neither caught a fish, but that's OK, it is all about the fun.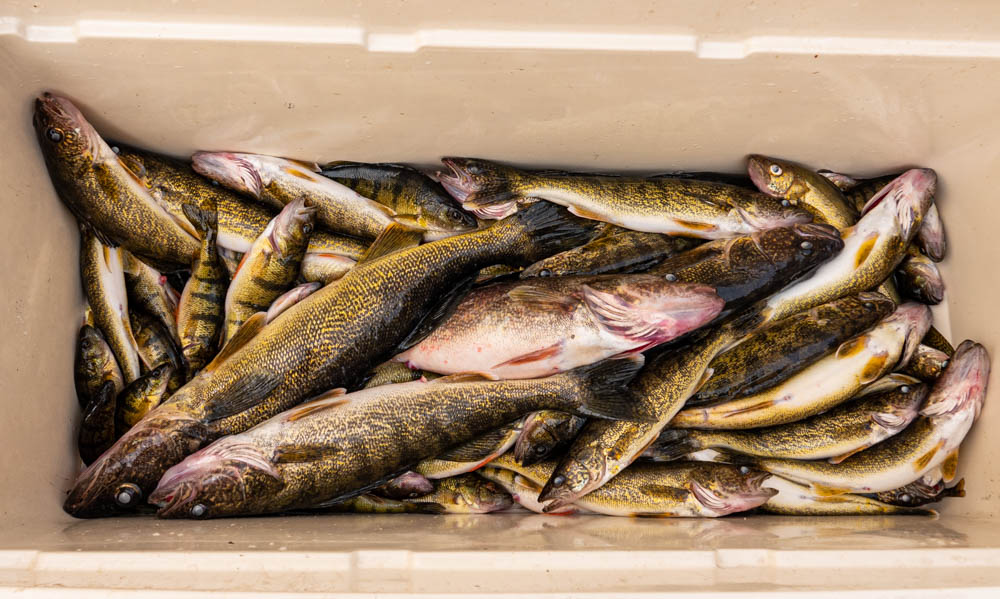 Fish were thrown back, but some don't survive the experience.
In that case, they are donated to military veteran care facilities.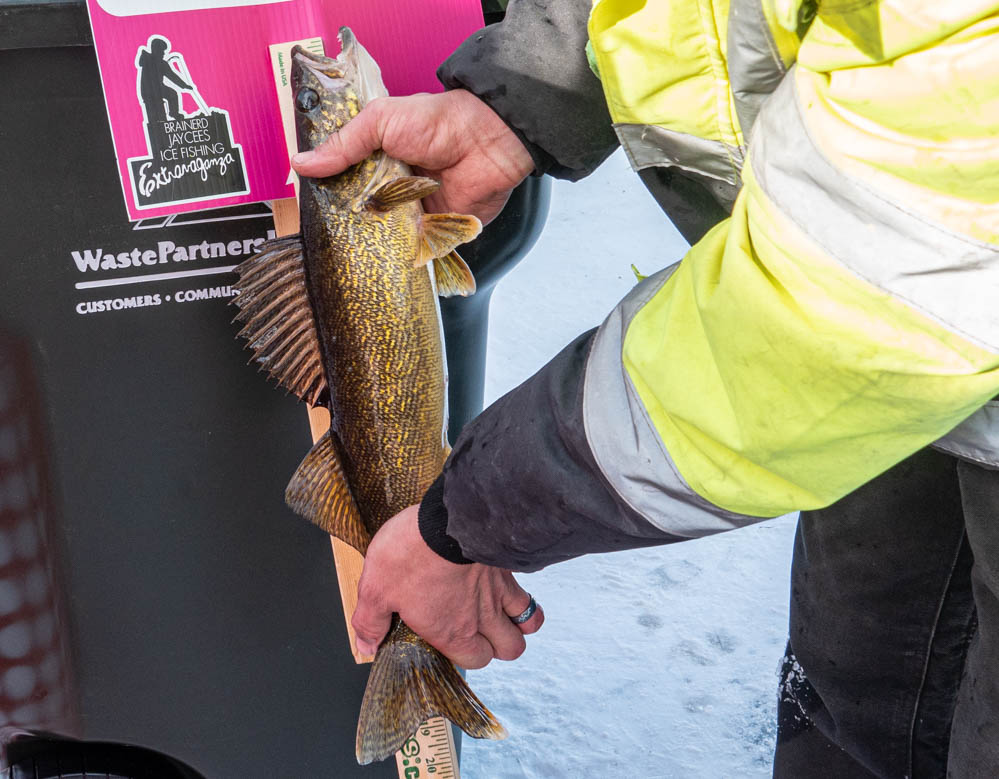 Yes, that one is 19.6 inches long.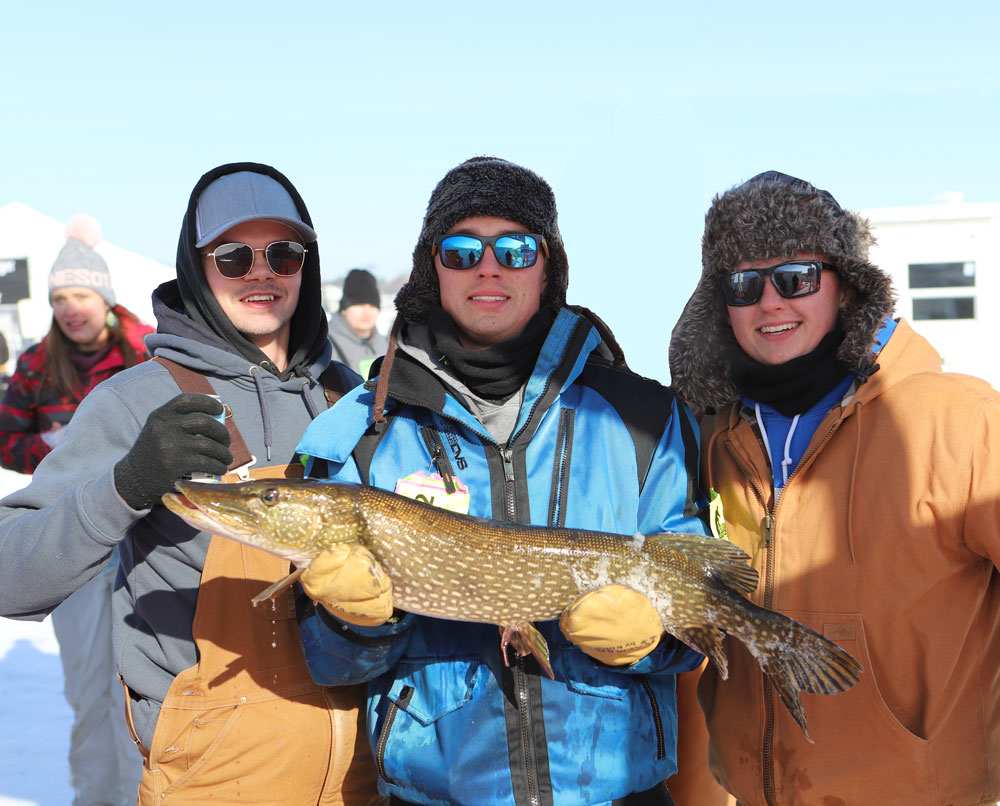 Contest winner, Cody Sablatura from Corpus Christi, Texas, showed off his 9.15 pound Northern Pike.
---
---
page last edited 01/31/2022