__________________________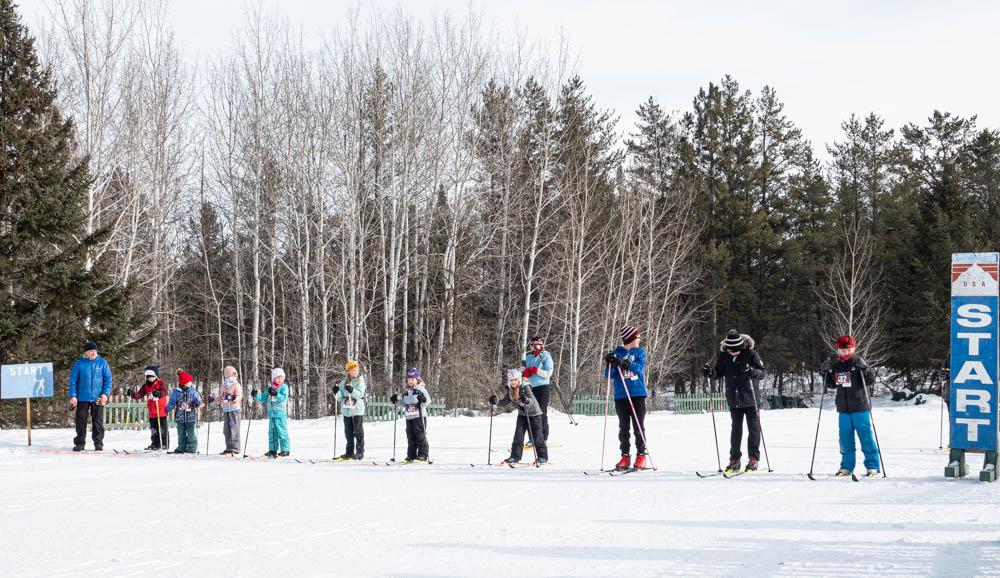 Saturday, January 30,
2022:

The annual Lumberjack Jaunt by the Brainerd Nordic Ski Club at the Northland Arboretum.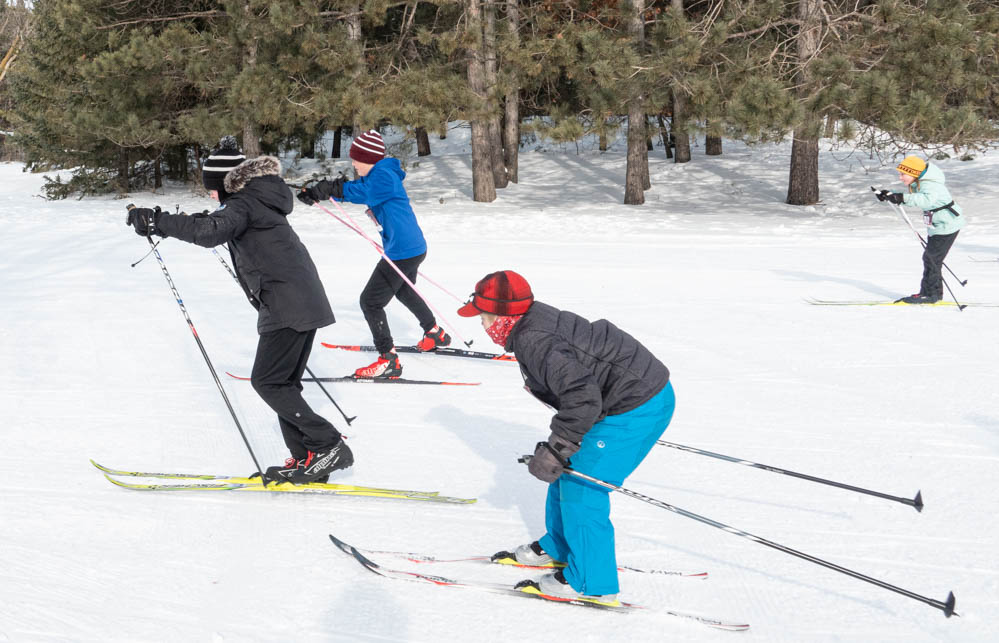 This part was the kids race.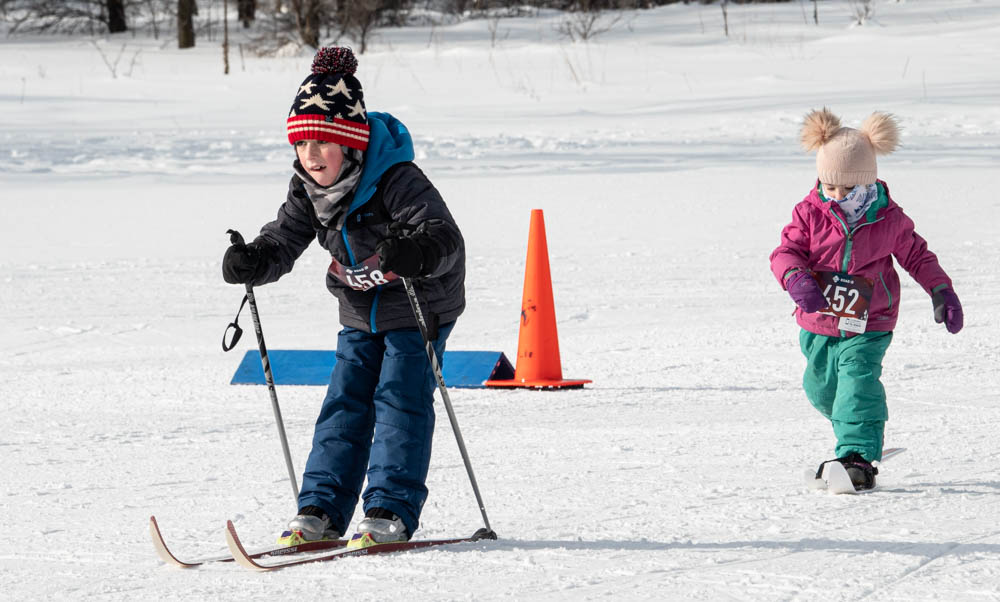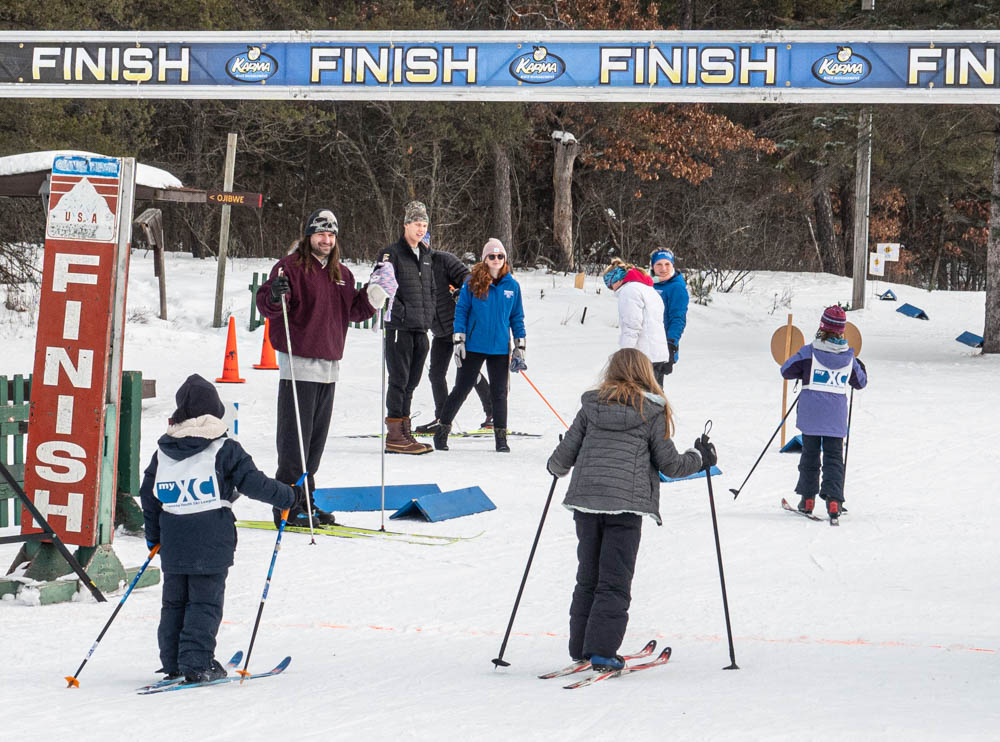 And the finish.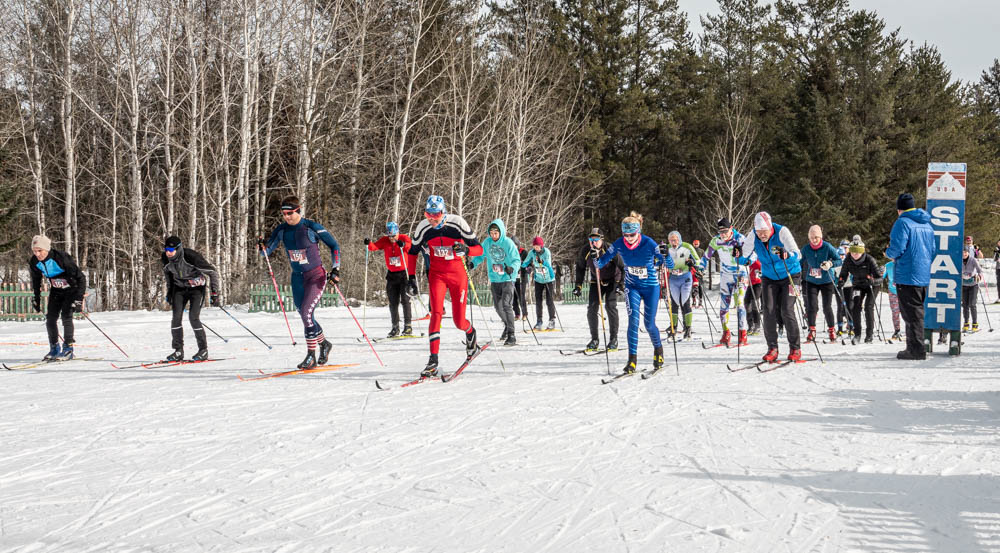 Then the adult skiing started.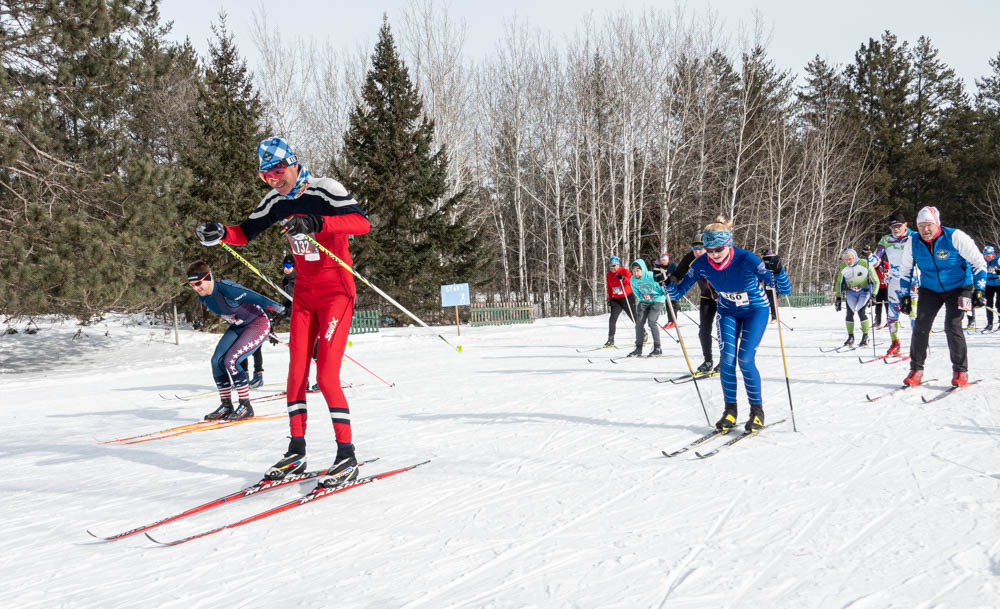 Go go go.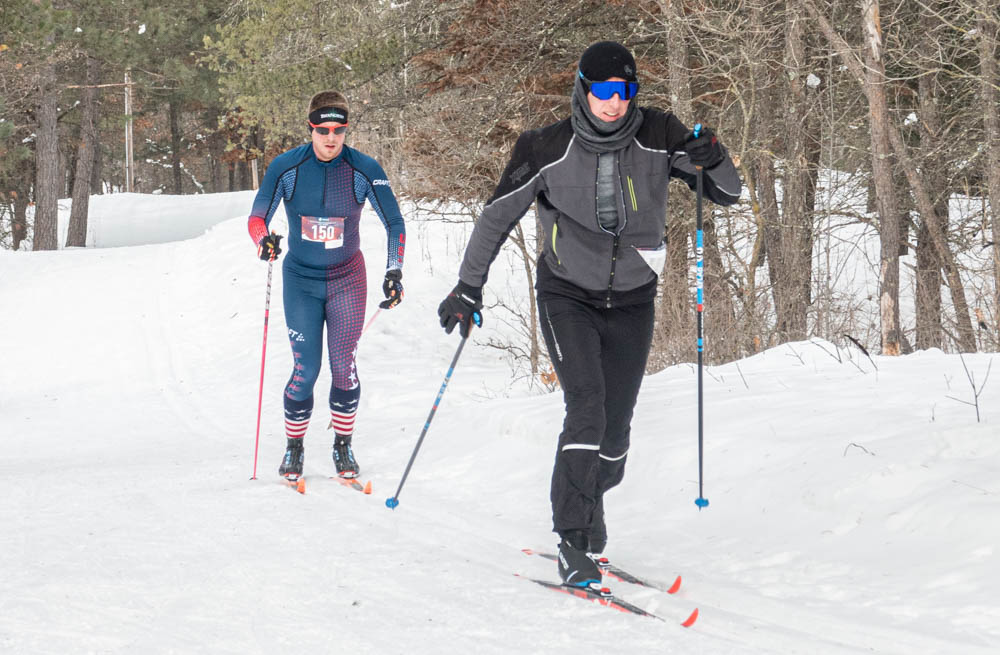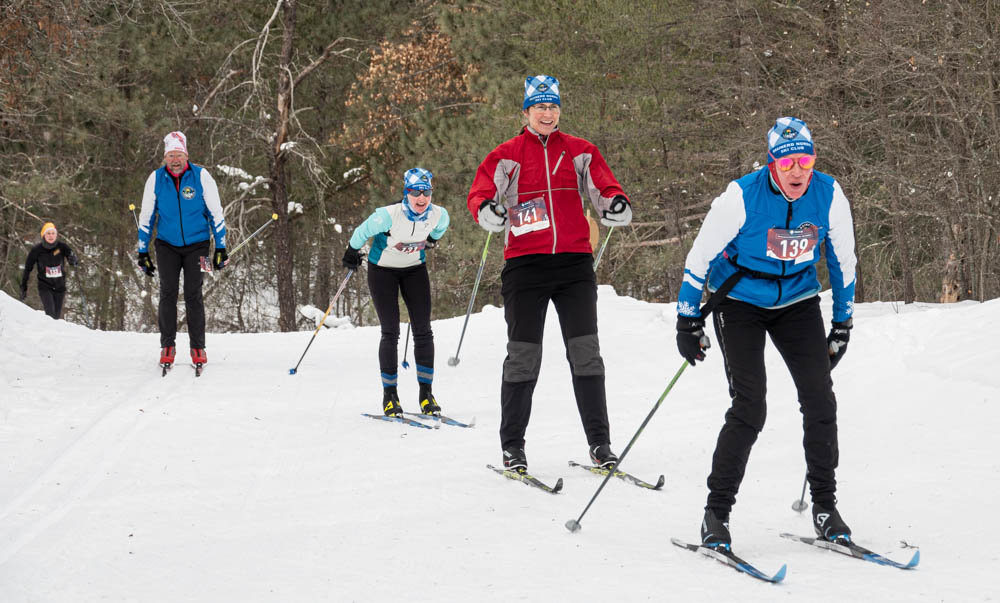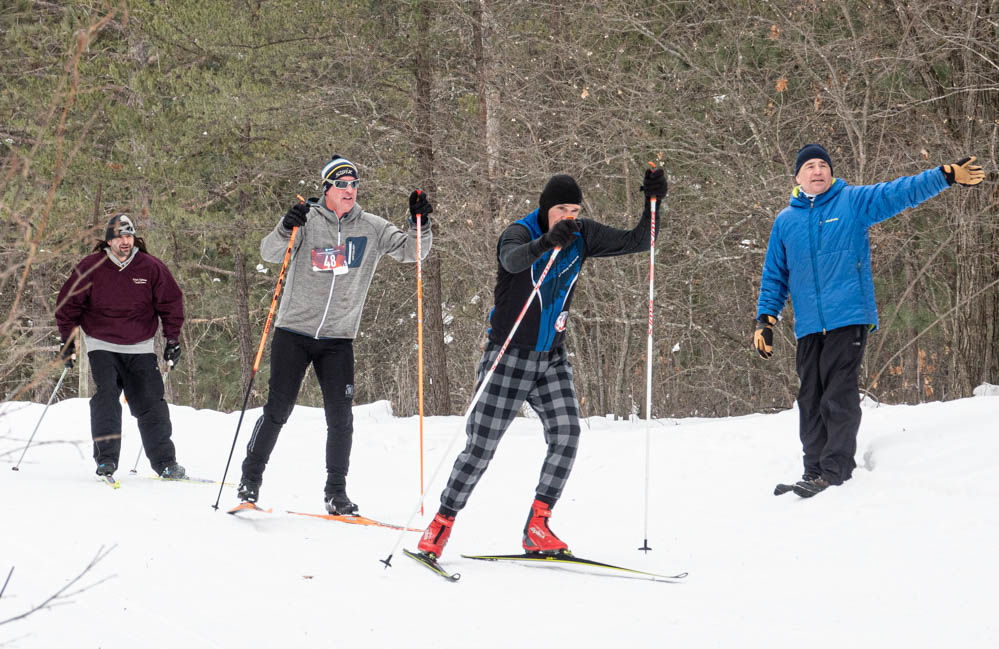 This way.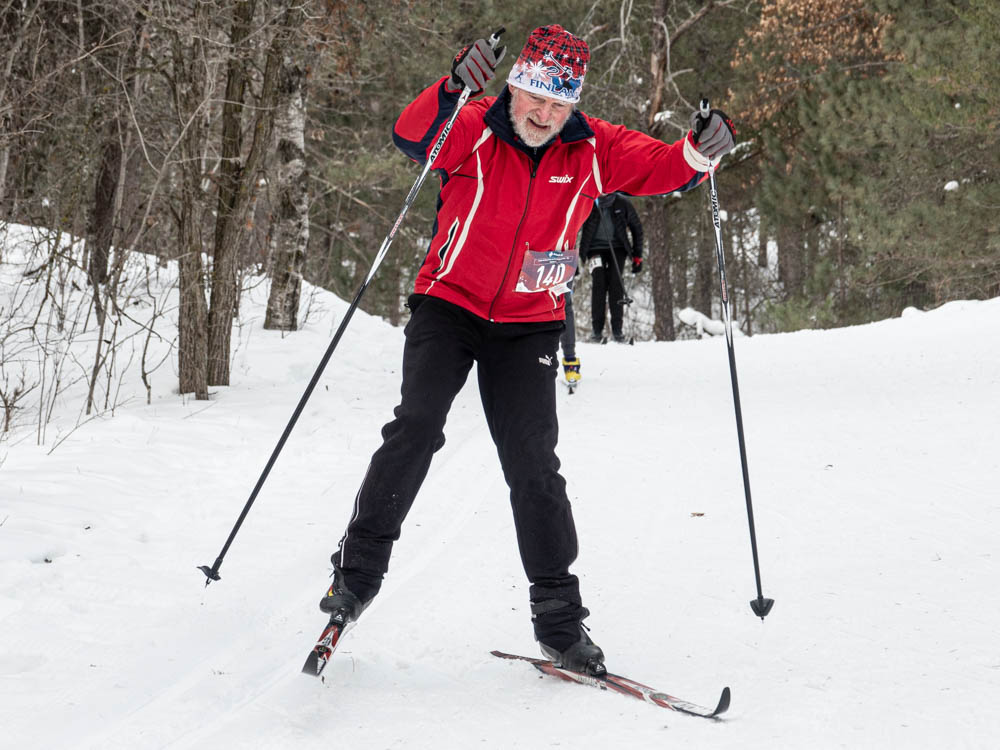 Keep your balance!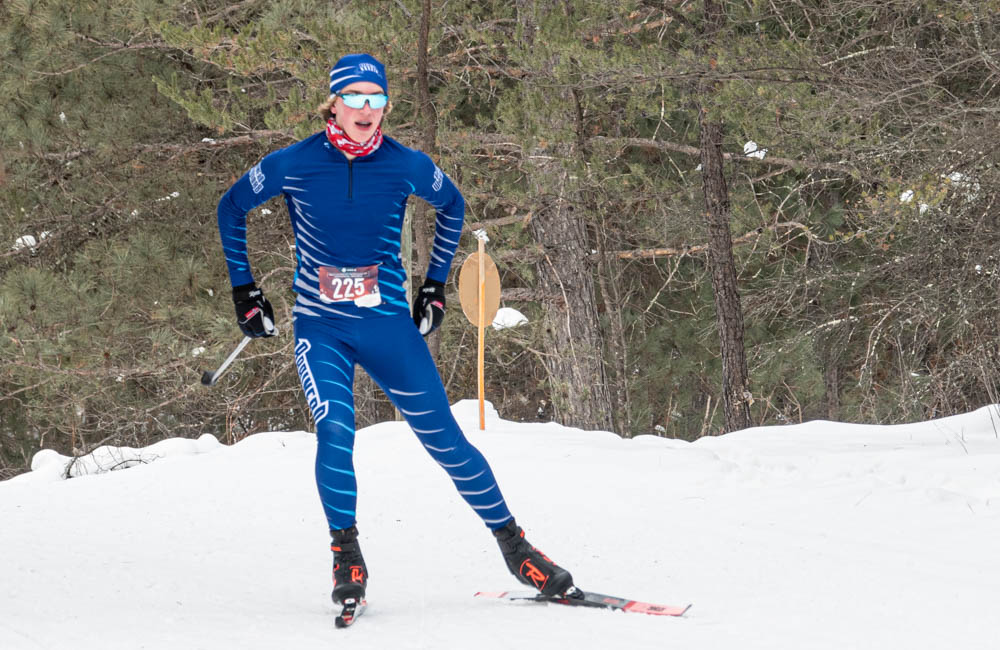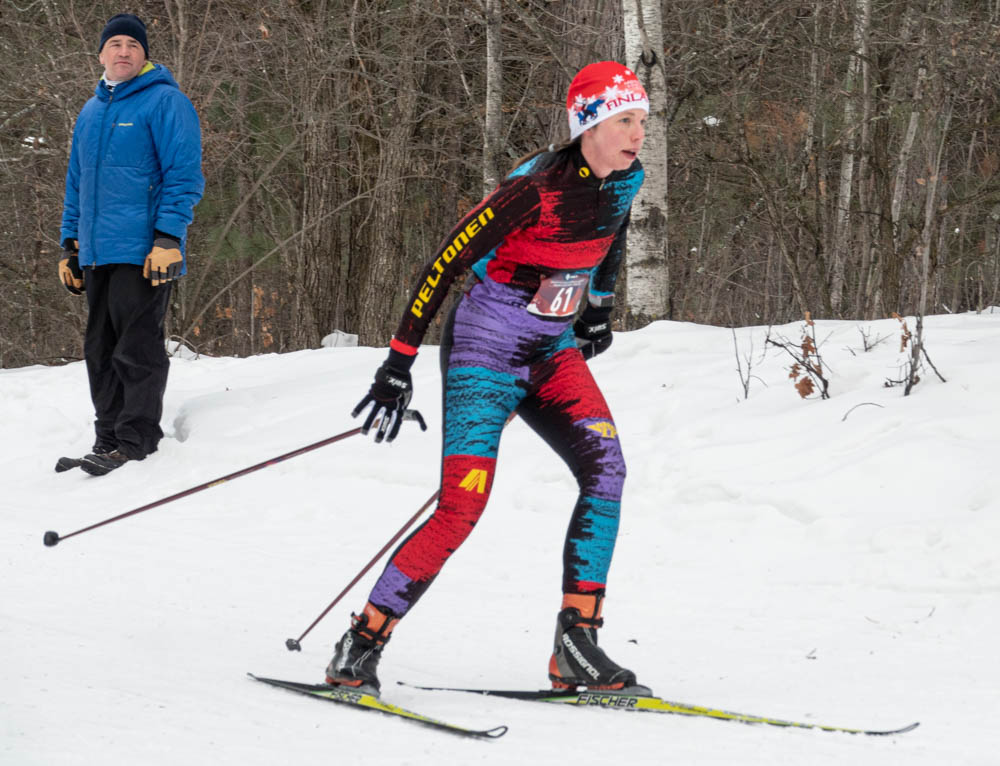 Colorful outfits too.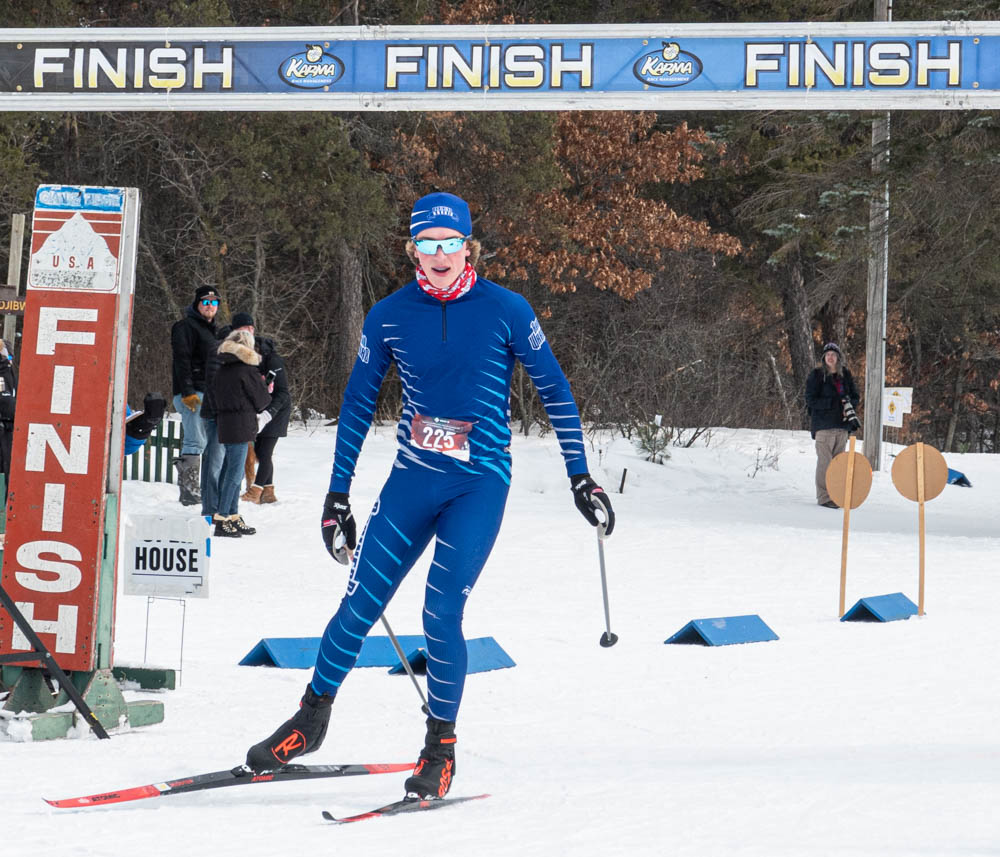 First one in the men's class.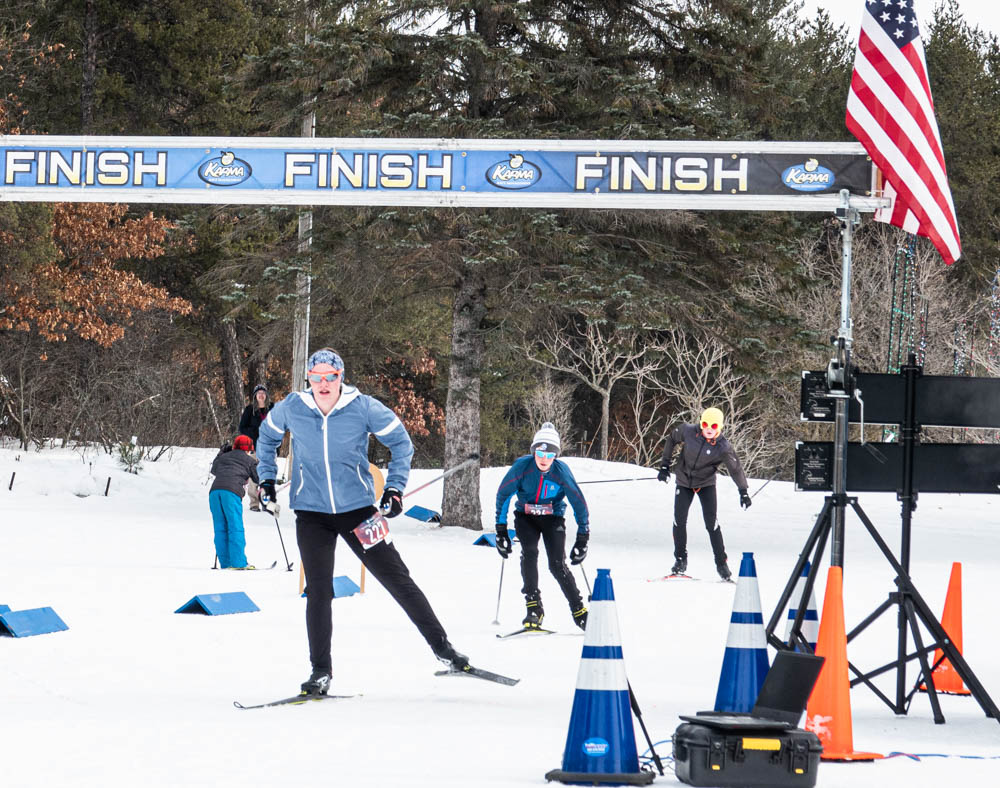 First in the women's class was Lilliana Schaeffer, daughter of a friend.
---
---
page last edited 02/02/2022