__________________________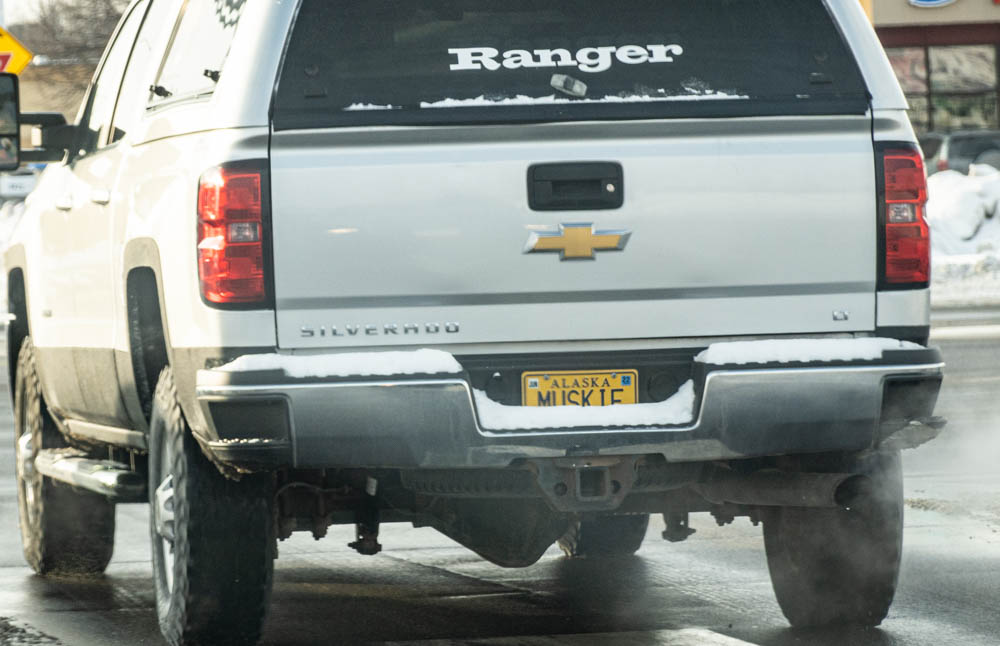 Friday, January 21,
2022:
Interesting day, seeing a truck from Alaska. Probably trying to find warmer weather.
With a Muskie license plate, the driver was likely heading for the annual Gull Lake Fishing Contest.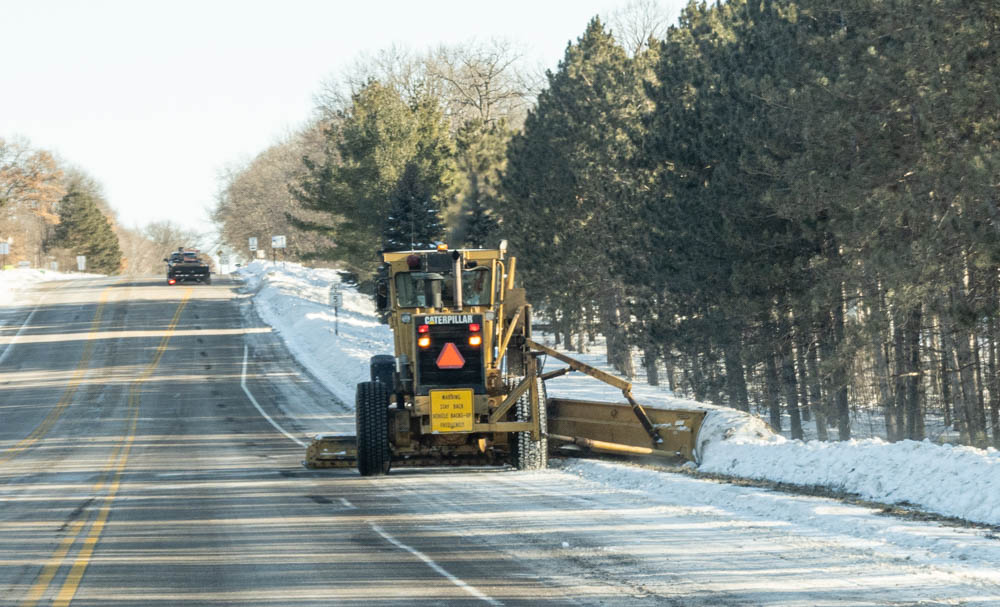 Graders were out clearing snow from area roads getting them ready for more snow.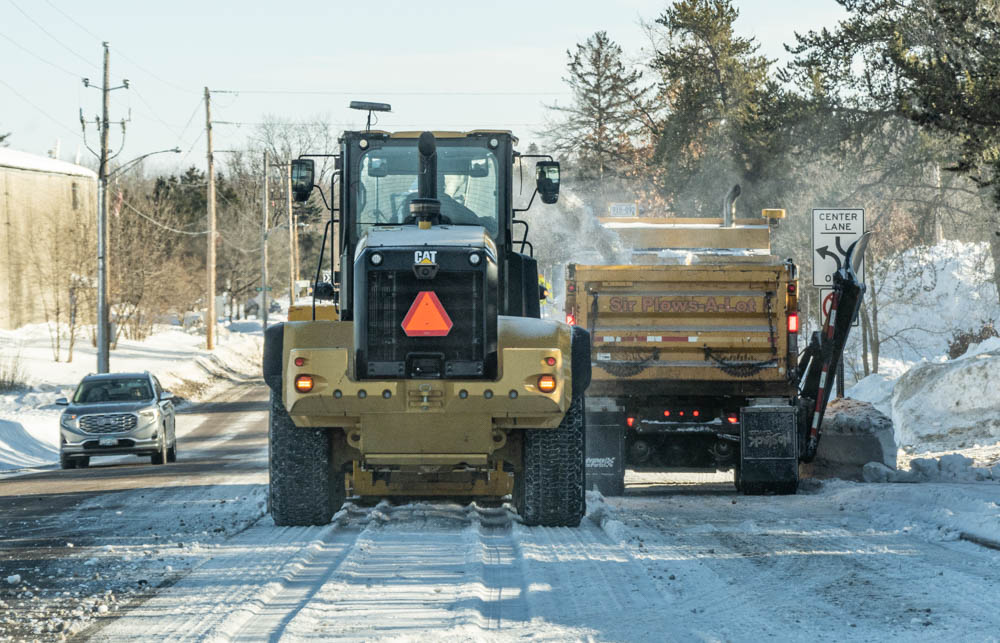 Crews wer loading snow into trucks too. Notice how small a car is next to these huge machines.
The one on the right has a sign that reads, "Sir Plows-A-Lot."
---
---
page last edited 01/18/2022