__________________________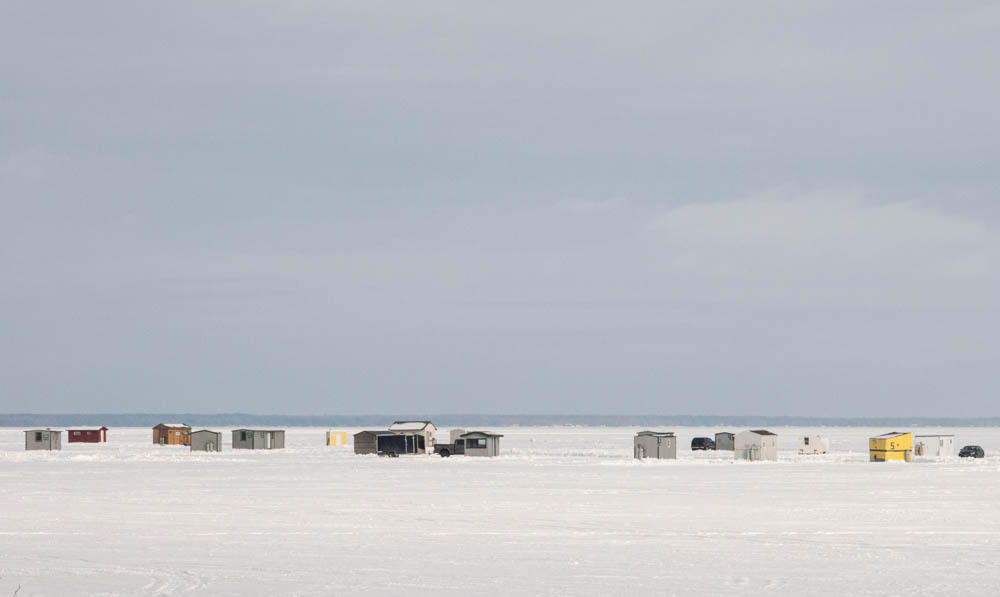 Monday, January 17,

2022:

Mark and Paula headed to Mille Lacs Lake, near Garrison, MN.
Plenty of fish houses on lake ice. It's tradition in Minnesota.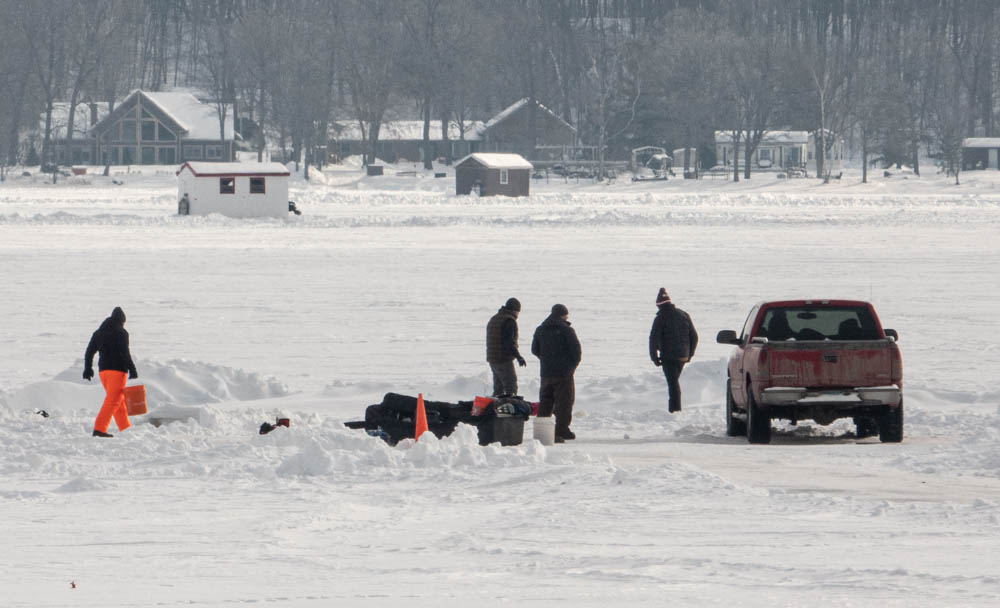 A busy place with local fishermen

.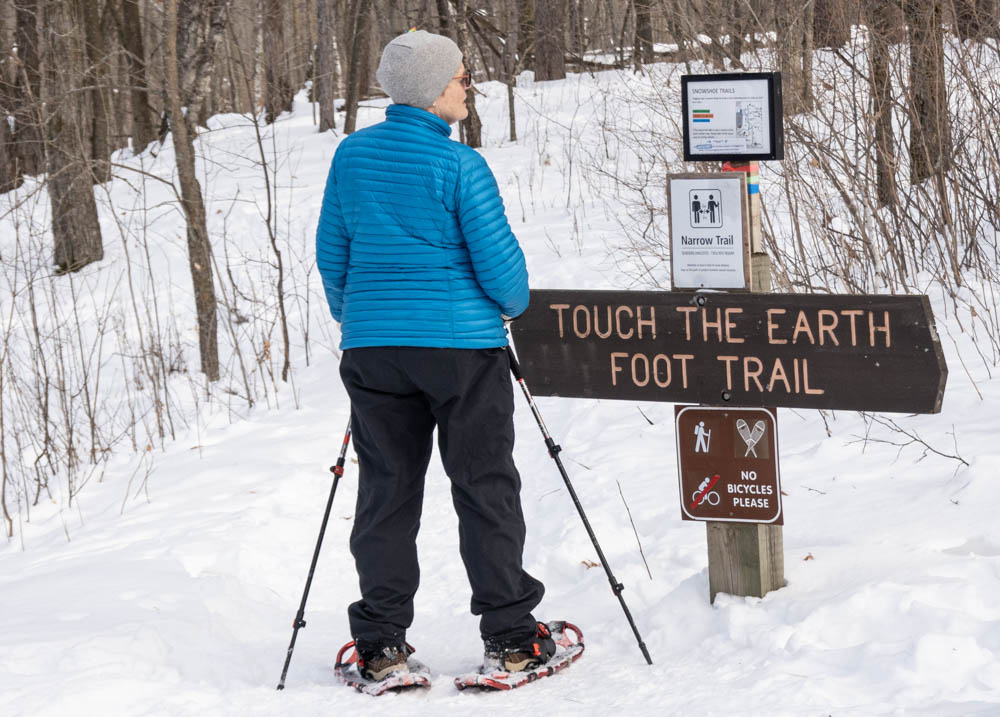 Paula decided to go to Mille Lacs Kathio State Park for snowshoeing.

She met people with big friendly dogs that liked to be petted.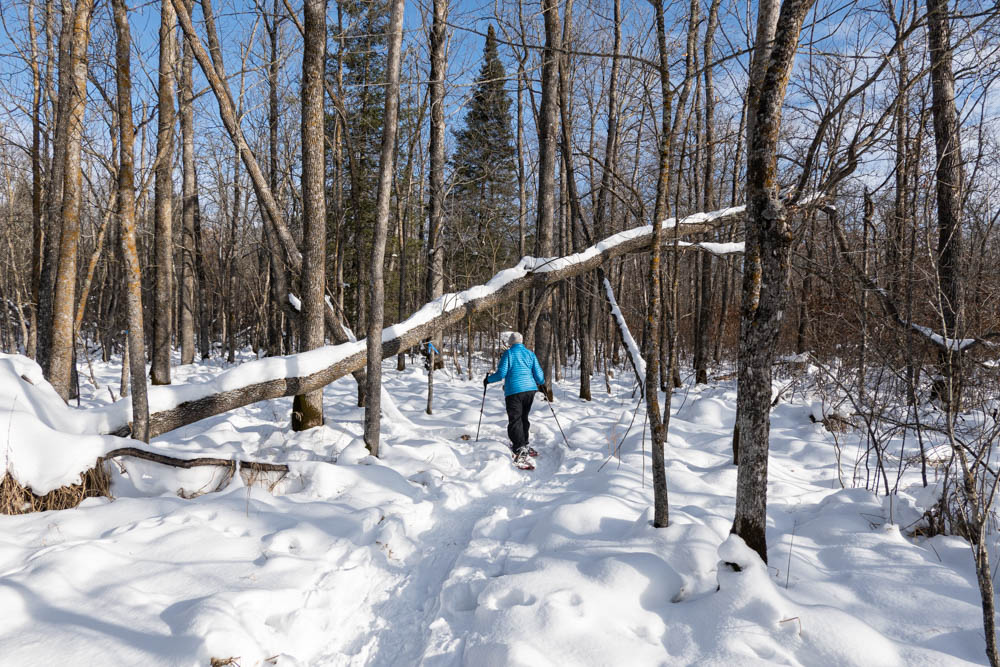 Then it was into the woods on a trail.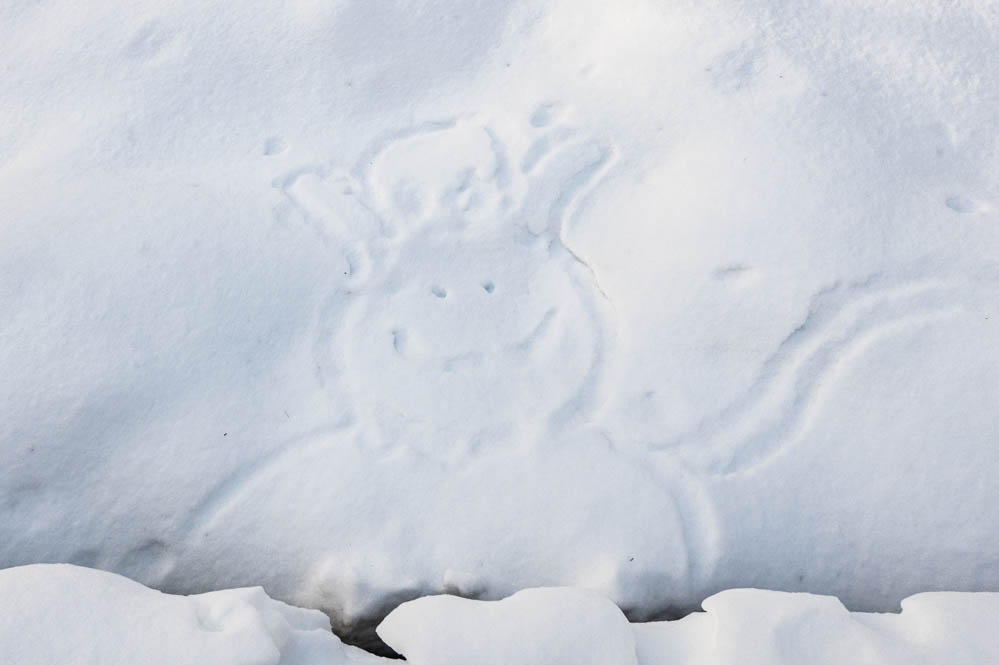 There it was, a figure in the snow, ....deep in the woods.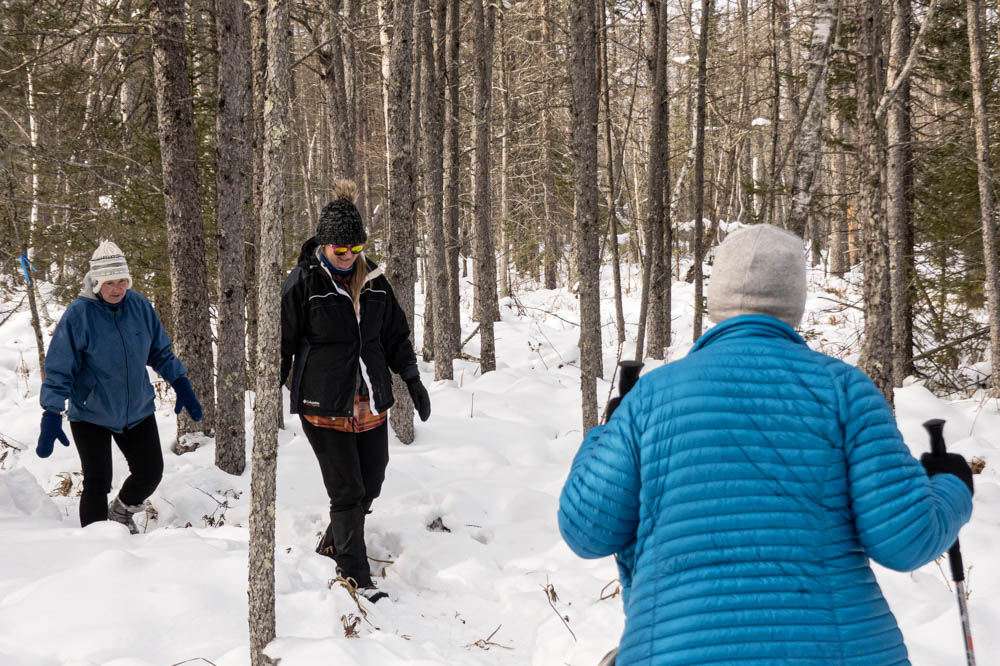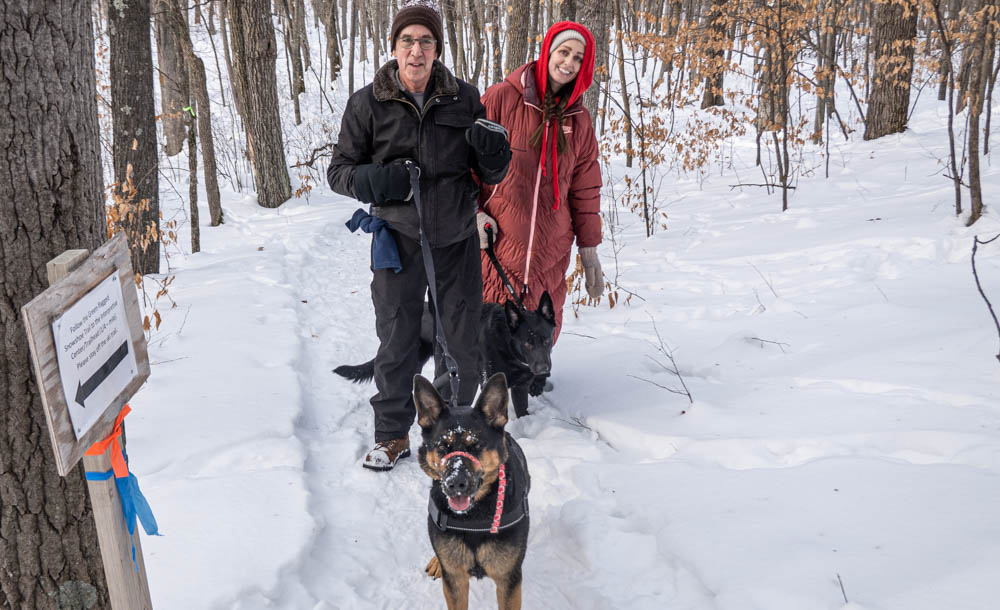 Others were out walking that day too.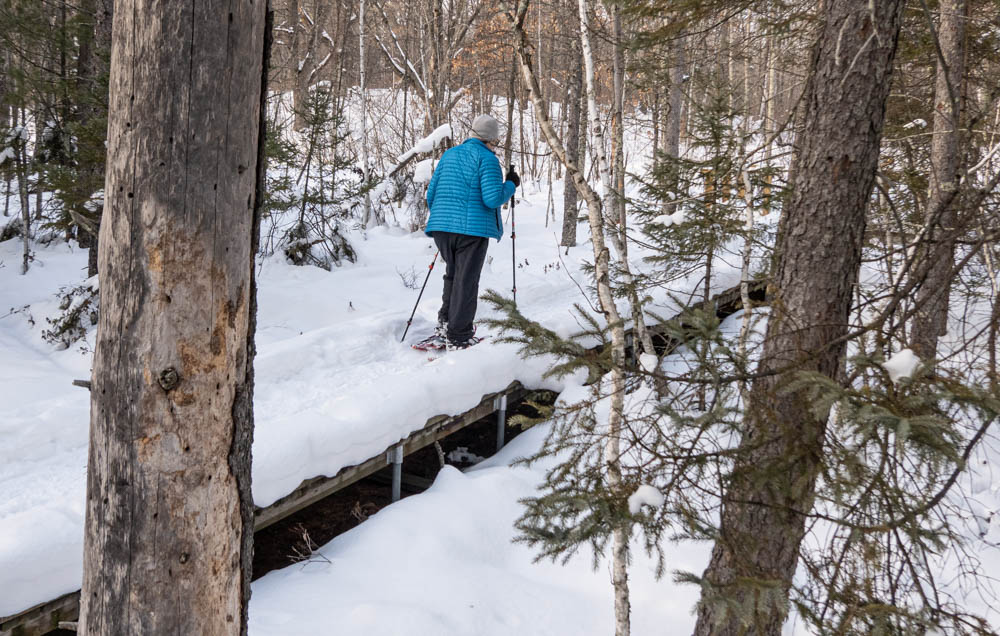 Then a deer appeared, but it wasn't moving very fast in the cold weather.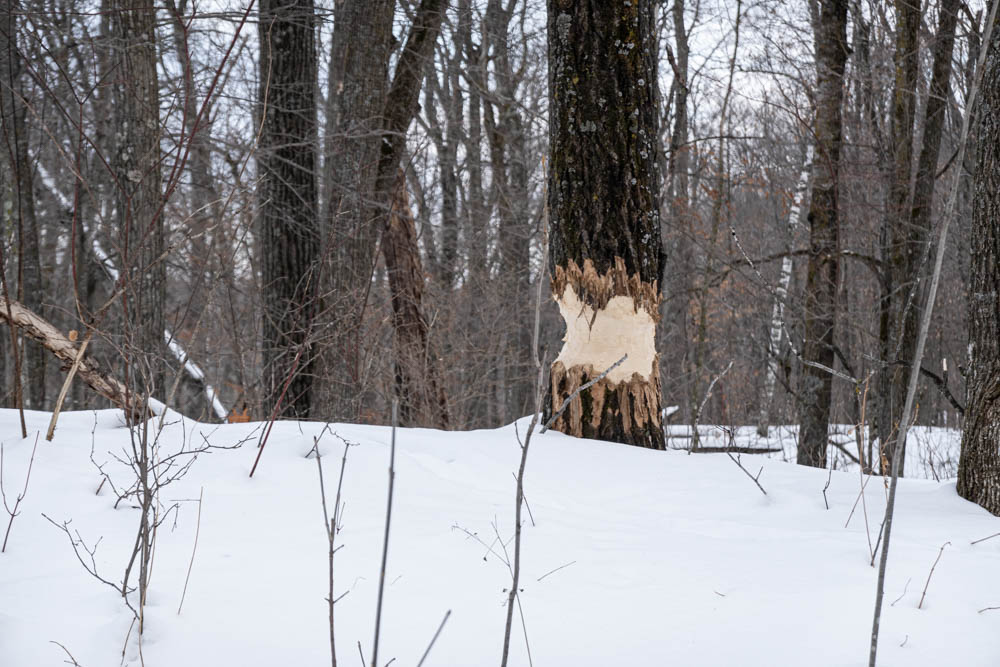 Yes, they even have beavers in this area. The hike lasted an hour and 25 minutes, about 2.5 miles. Good exercise.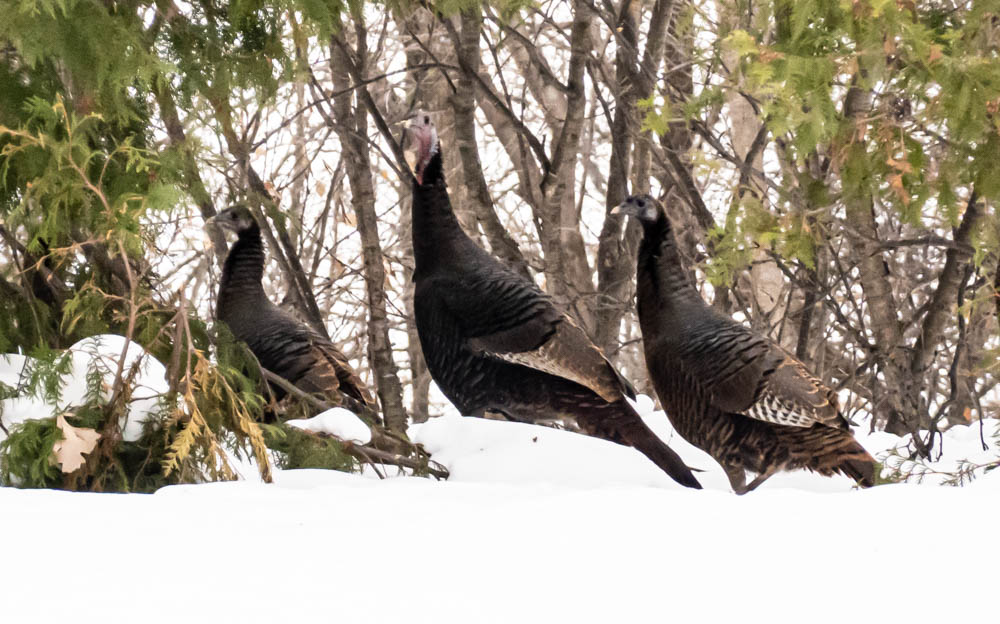 Wild turkeys were spotted, along Riverside Drive, not far from Gilbert lodge.
---
---
page last edited 01/21/2022