__________________________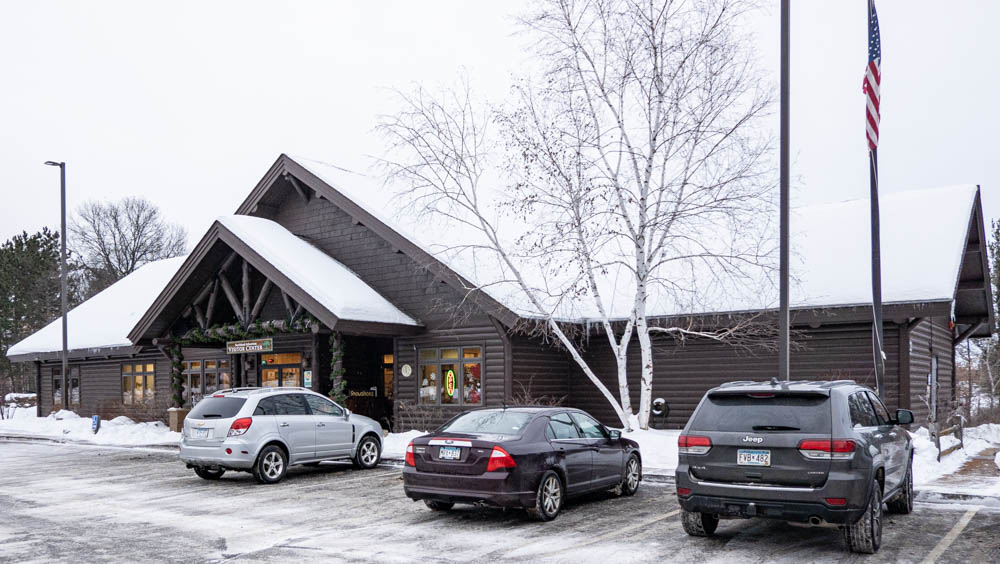 Thursday, January 13,
2022:
Mark and Paula headed to the Northland Arboretum in Brainerd on a winter day.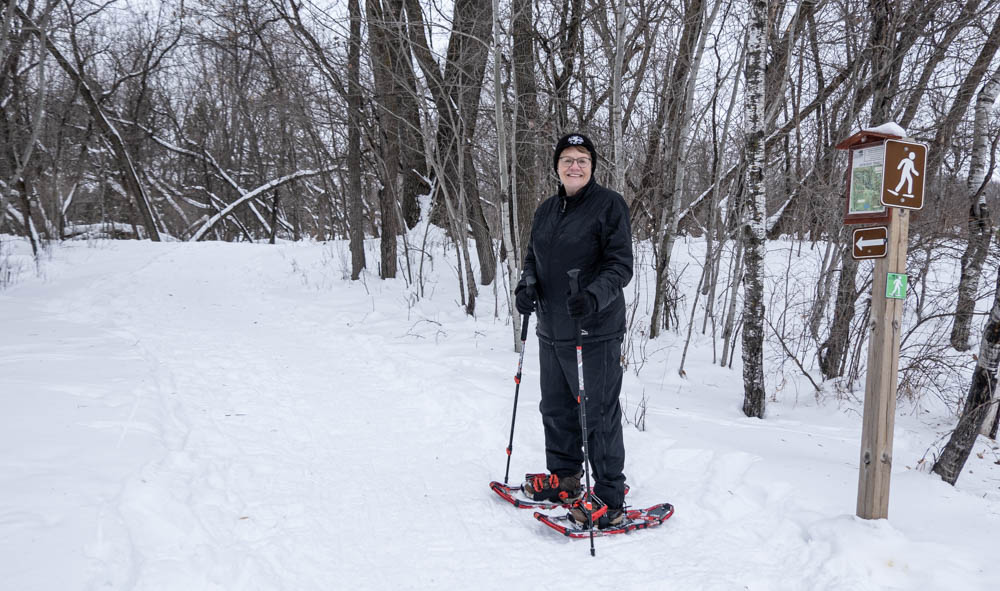 Paula loves snowshoeing so she dragged Mark along to see the place.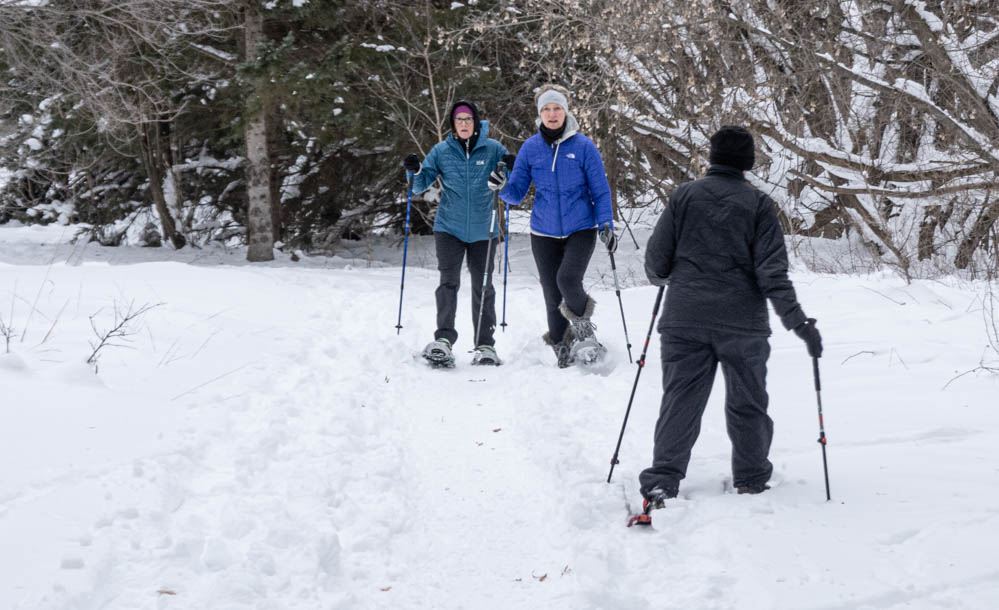 They ran into other snowshoers along the way.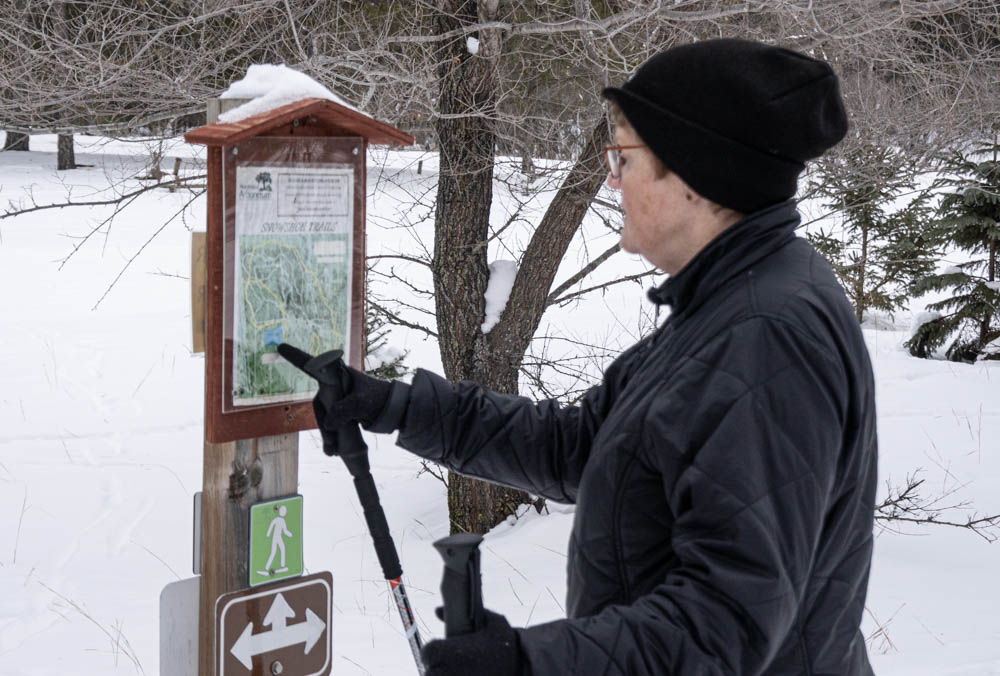 Then Paula was lost so she consulted a map, but was still confused

.
This young man came along to get her on the right track

.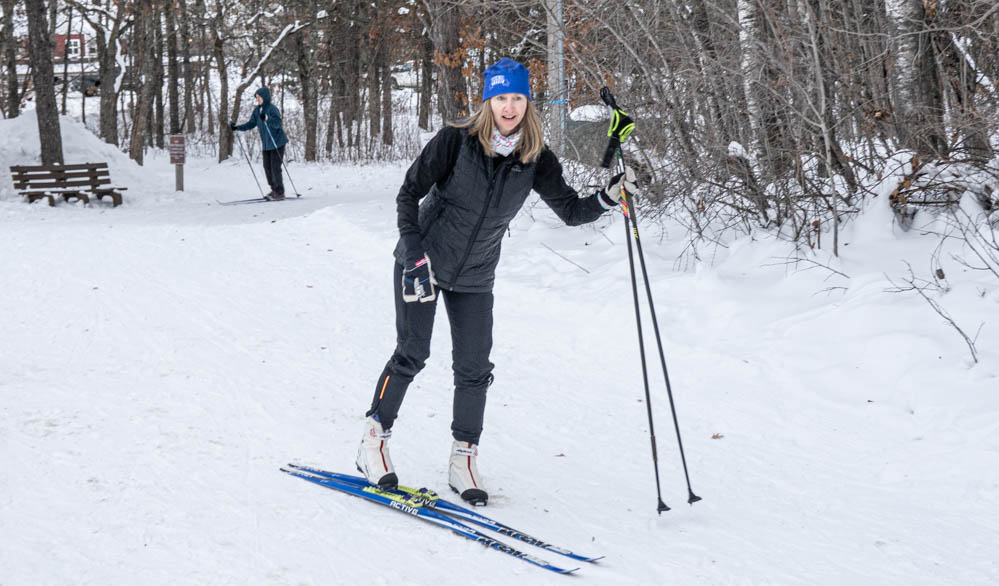 Yes, the Arb is great for skiing too

.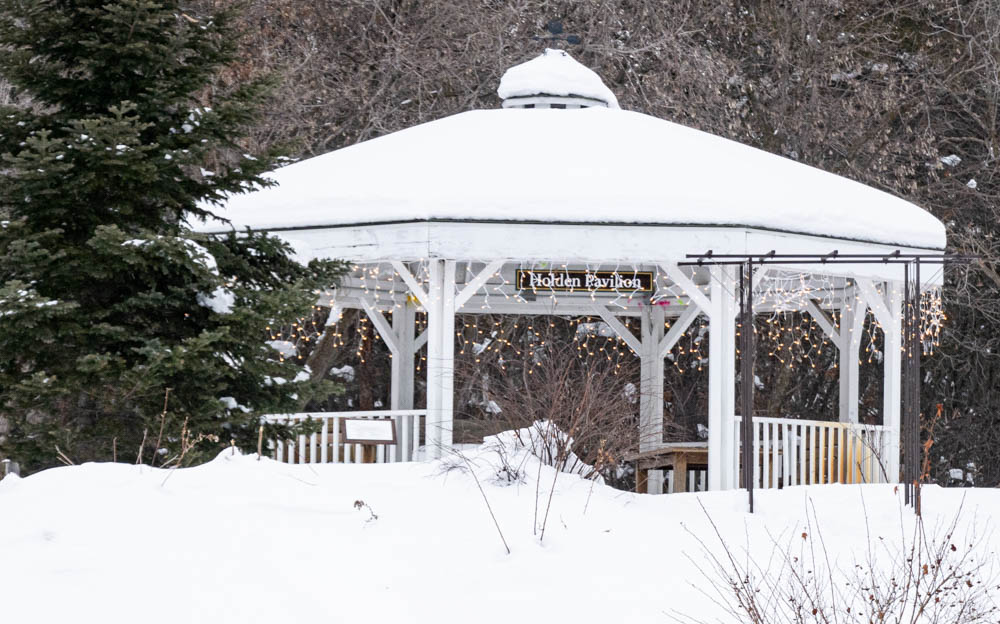 A friendly gazebo is there to comfort visitors, mostly in the summertime.
---
---
page last edited 01/18/2022