__________________________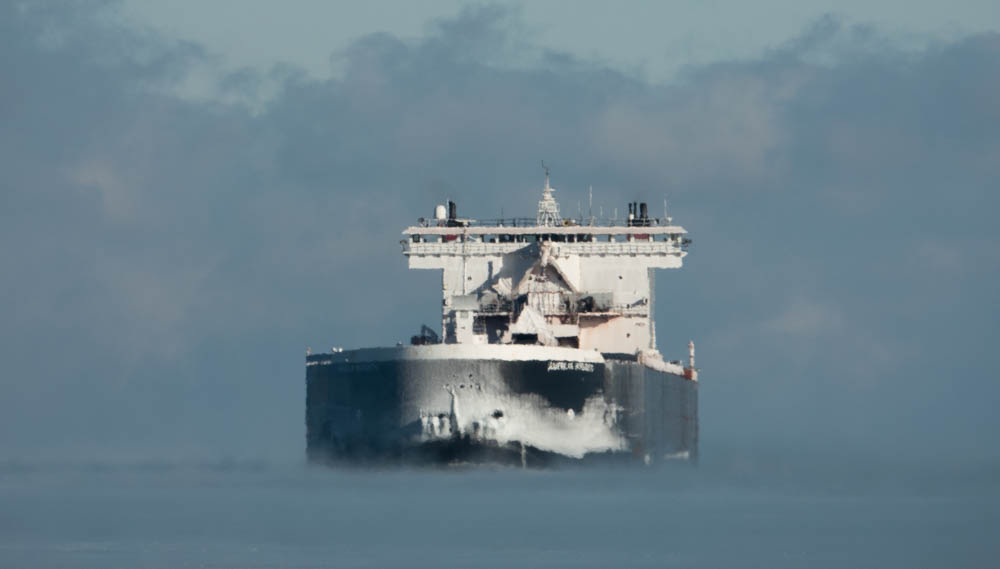 Friday, January 7,

2022:




A ship came out of the fog to approach the Aerial Bridge in Duluth, MN

.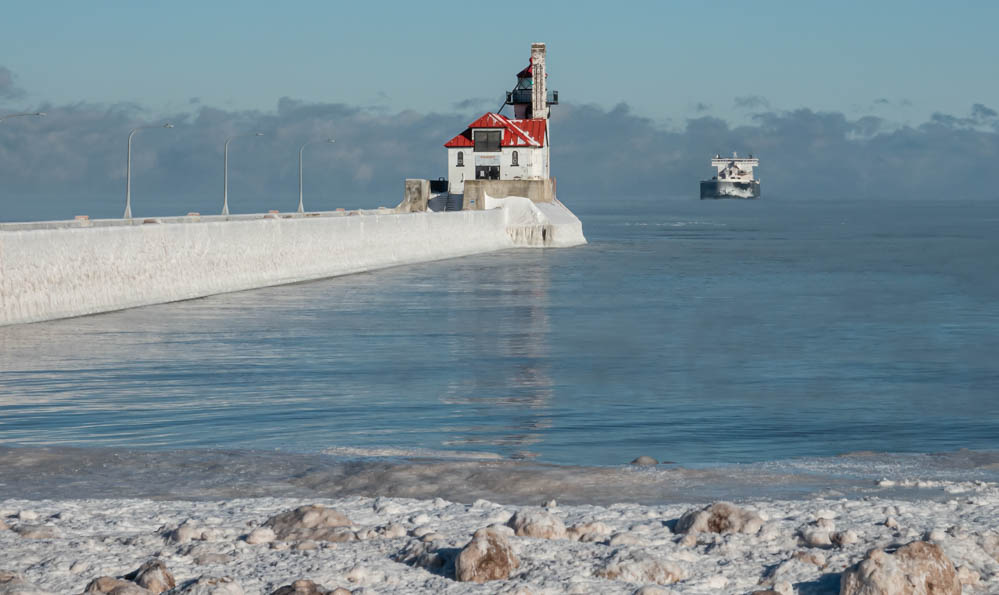 Closer and closer it came.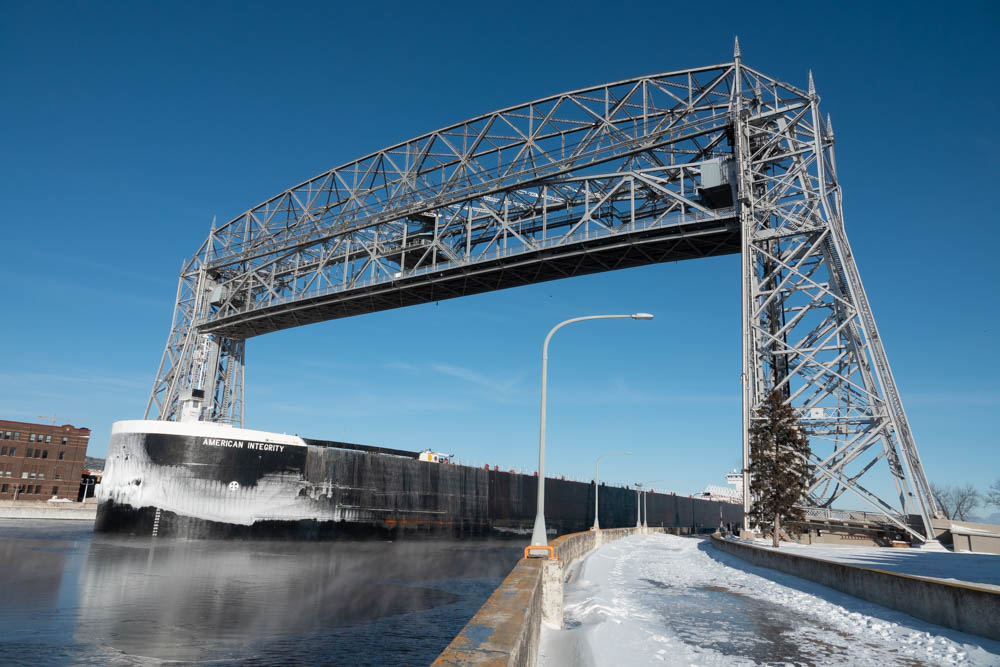 Then under the bridge. It was American Integrity, a part of the American Steamshp Company.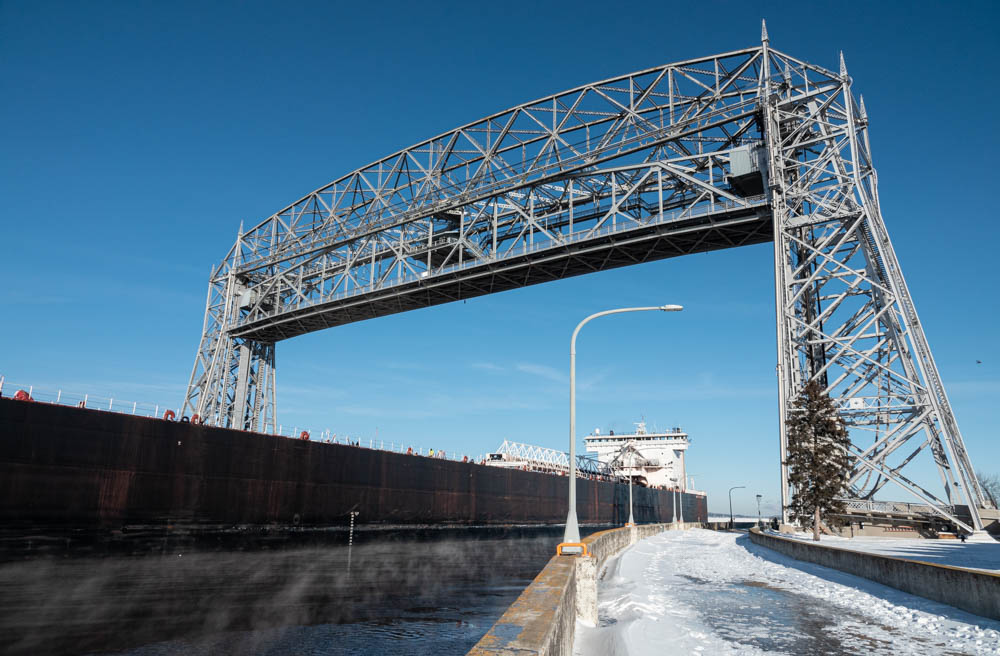 She was built in 1987 at Sturgeon Bay, WI. The ship is 1000 feet long and is powered by four 3500 horse engines
for a total of 14,000 horsepower into two propellers.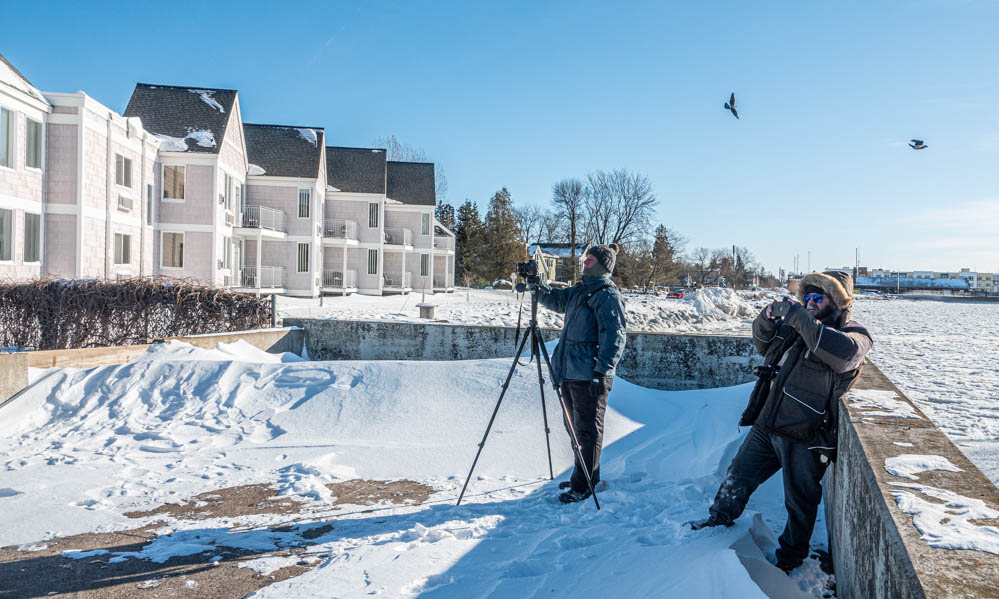 There were other photographers on hand, ignoring the birds, while looking at the ship.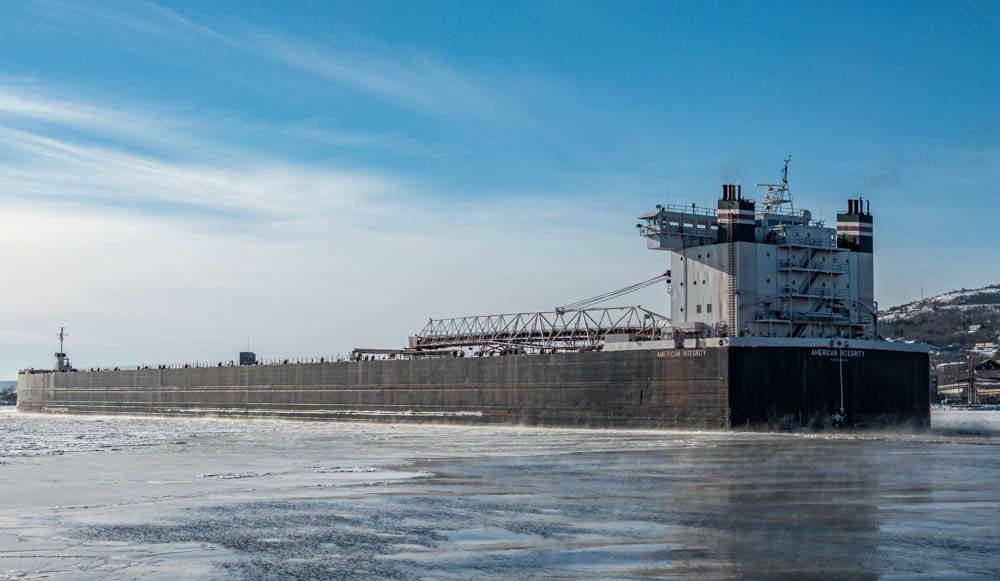 Into the harbor she went.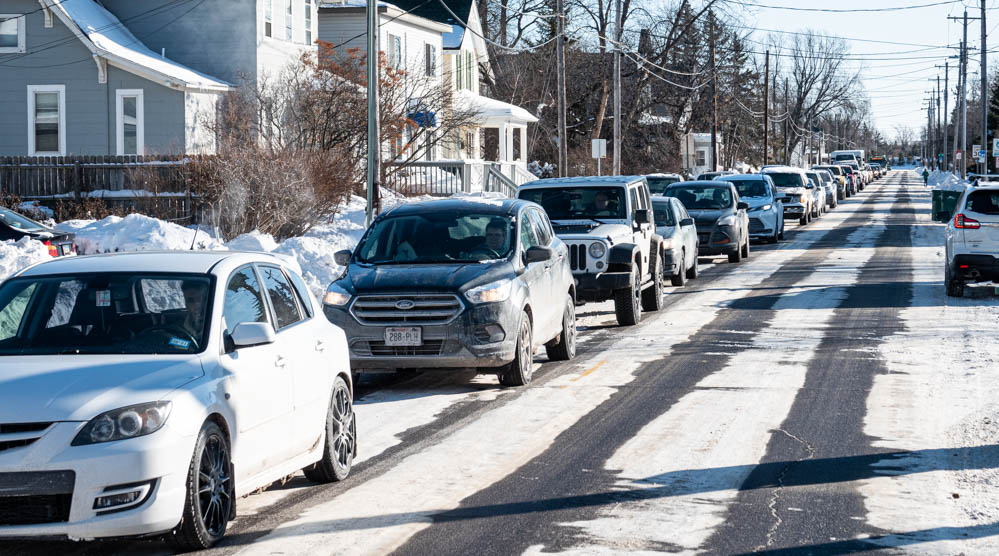 The raised bridge had been holding up a line of cars as far as one could see. Finally they got through.
---
---
page last edited 01/09/2022