__________________________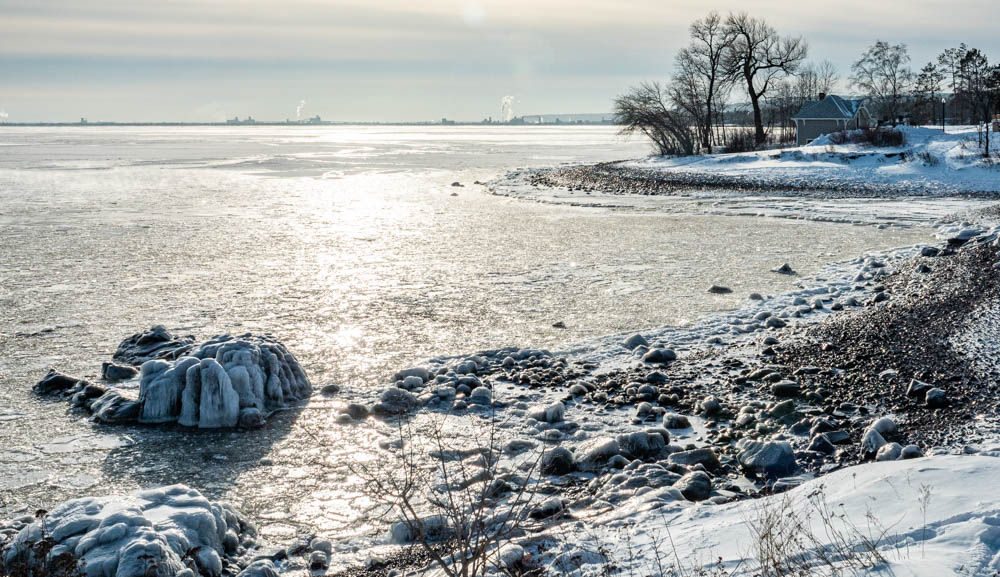 Friday, January 7,
2022:
Mark and Paula headed up the north shore of Lake Superior.
Plenty of ice pieces near Duluth.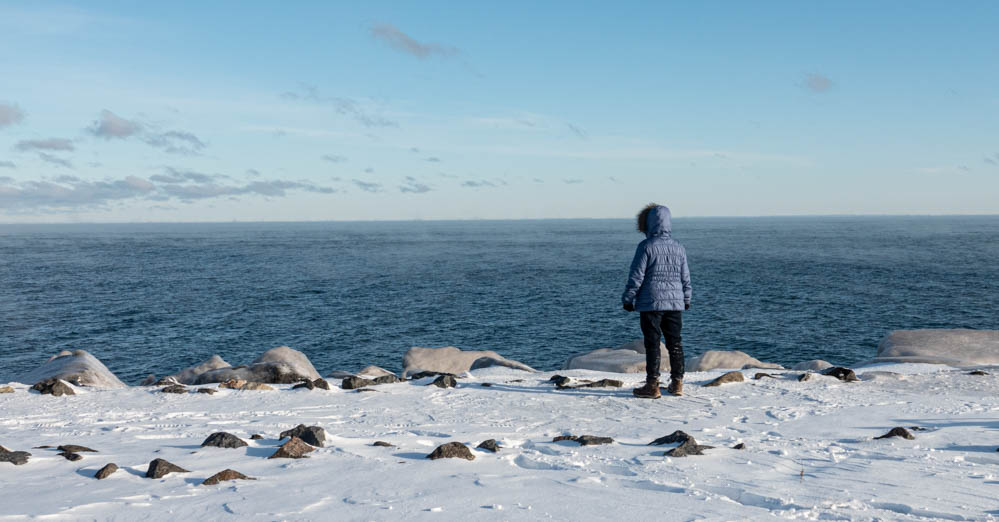 Deep Diver Paula looked over the lake, dreaming of the times she dove this water...in warmer temperatures, of course.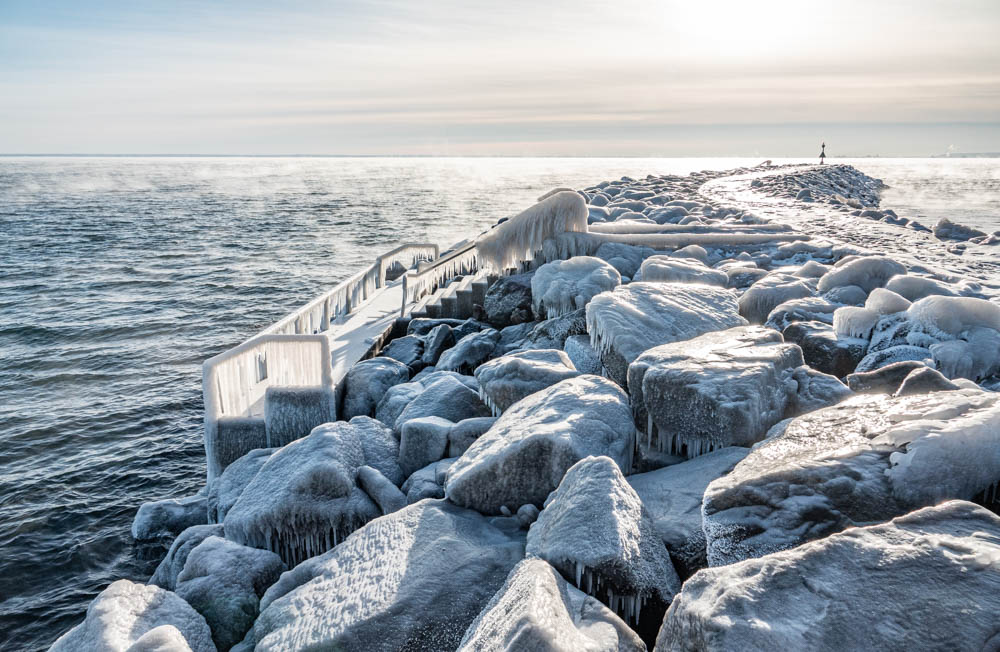 Thick ice covered this tourist lookout area about ten miles north of Duluth.
The north shore of Lake Superior is rugged

.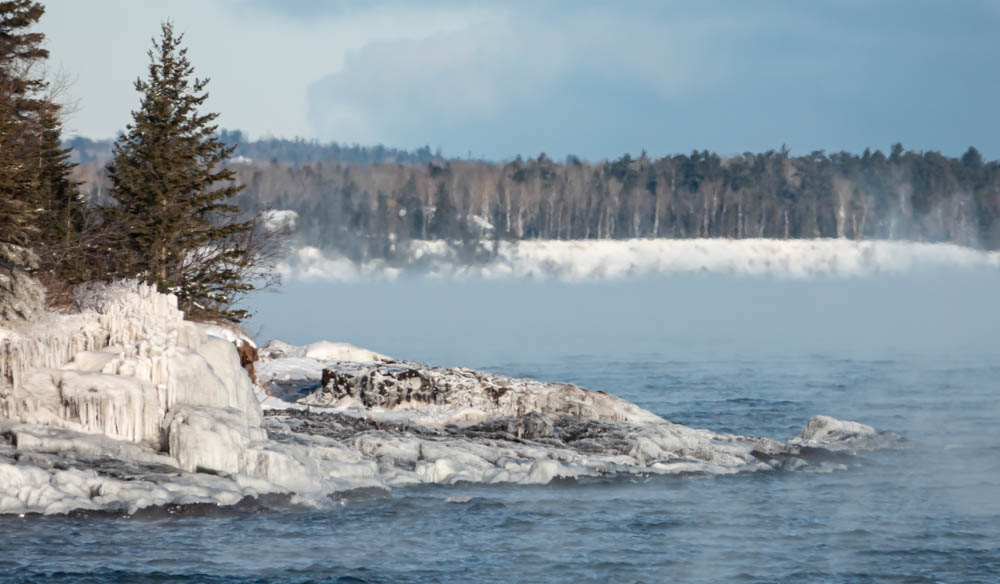 Fog was covering some of it, offering a beautiful s

cene.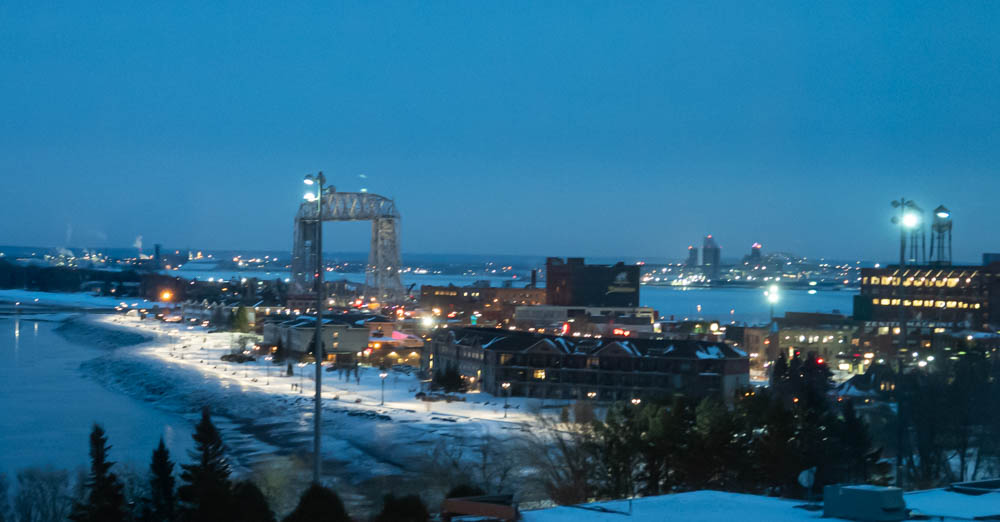 Back in Duluth, Mark and Paula settled at the Sheraton Downtown Hotel in a two-room suite overlooking

the lake.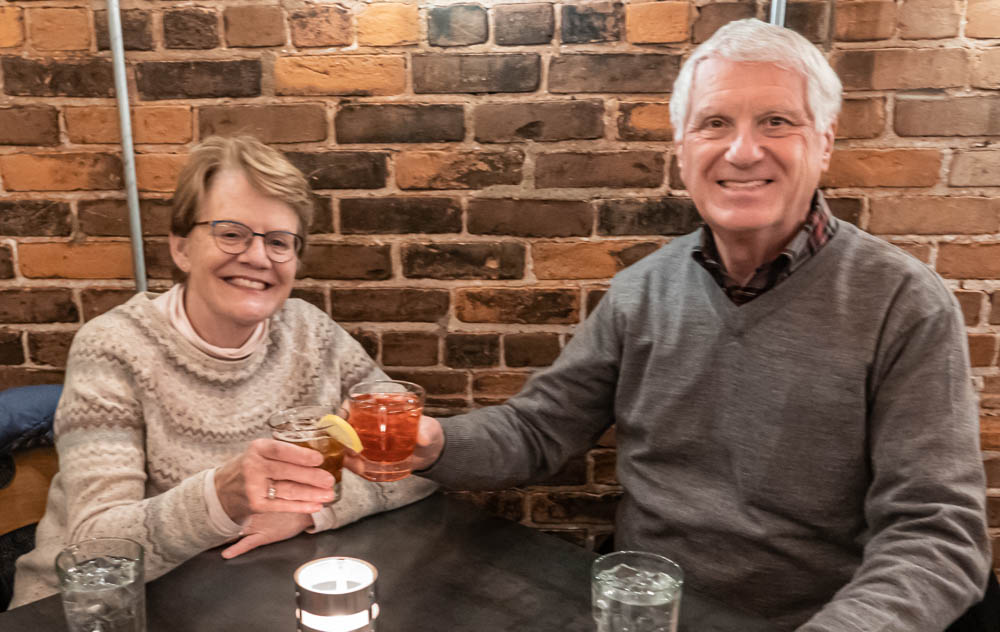 Then it was off to the Va Bene Restaurant for some great Italian food.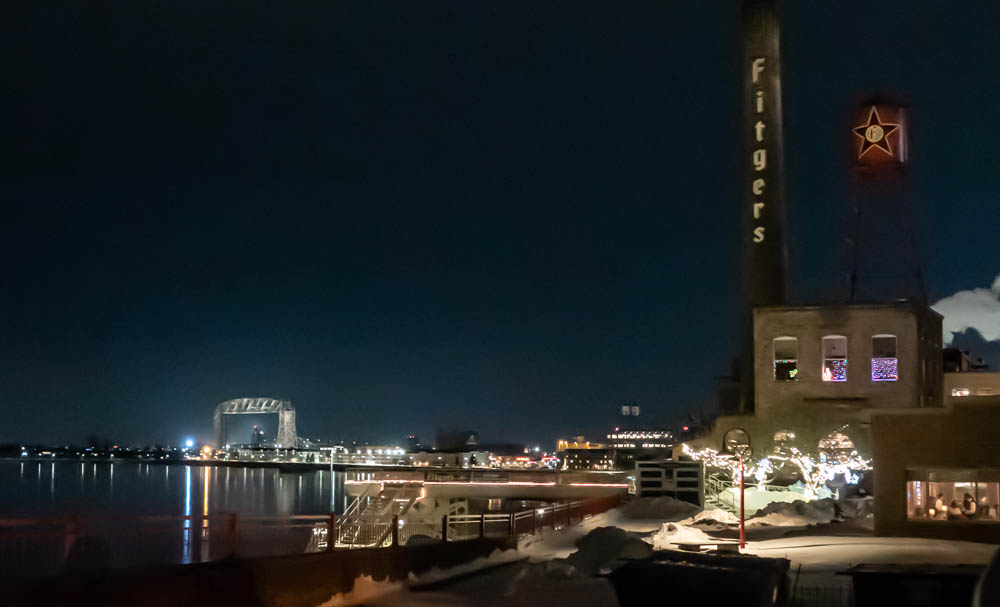 They walked back, via Fitgers, to see the Aerial Bridge and the north shore

in the evening.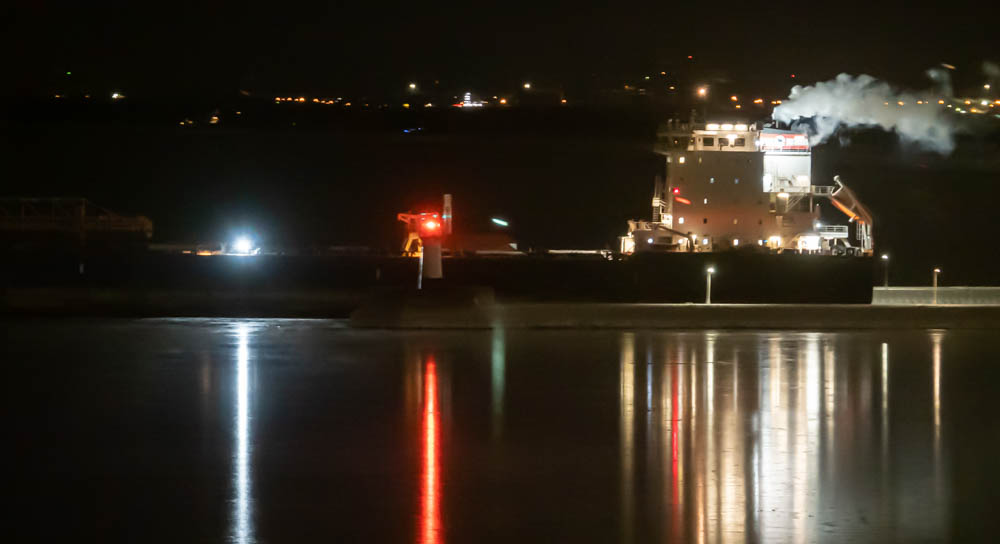 A ship left, heading out in the middle of the night over calm water.
---
---
page last edited 01/09/2022