__________________________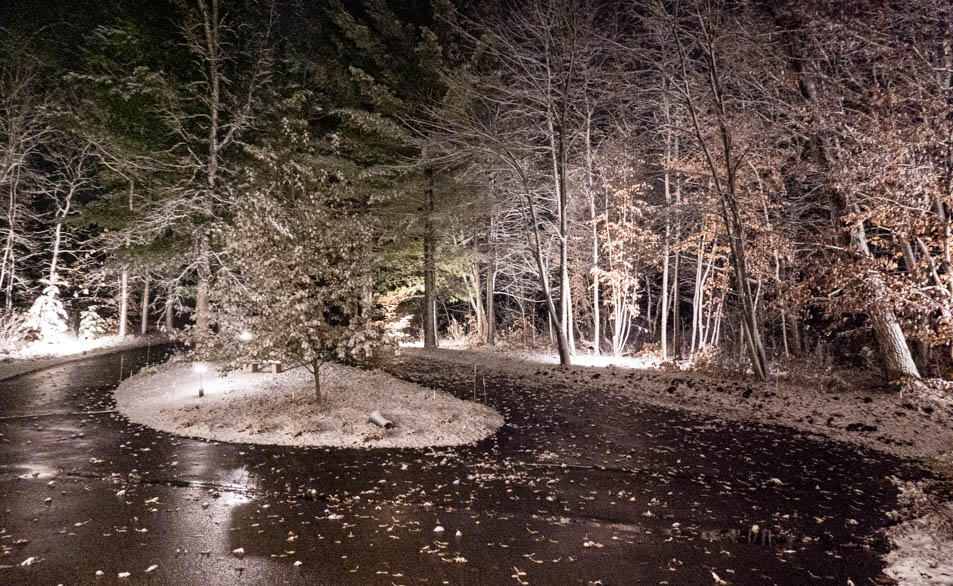 Friday, October 12,
2021:
There was snow overnight, but it melted on the driveway.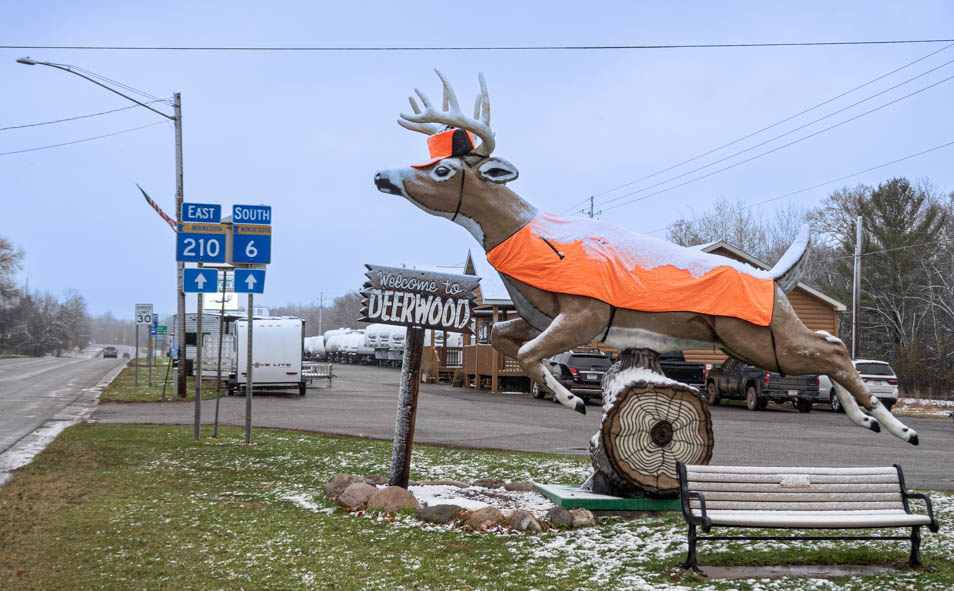 Mark was heading east, when he came across the Deerwood, Minnesota, Deer wearing hunter's orange.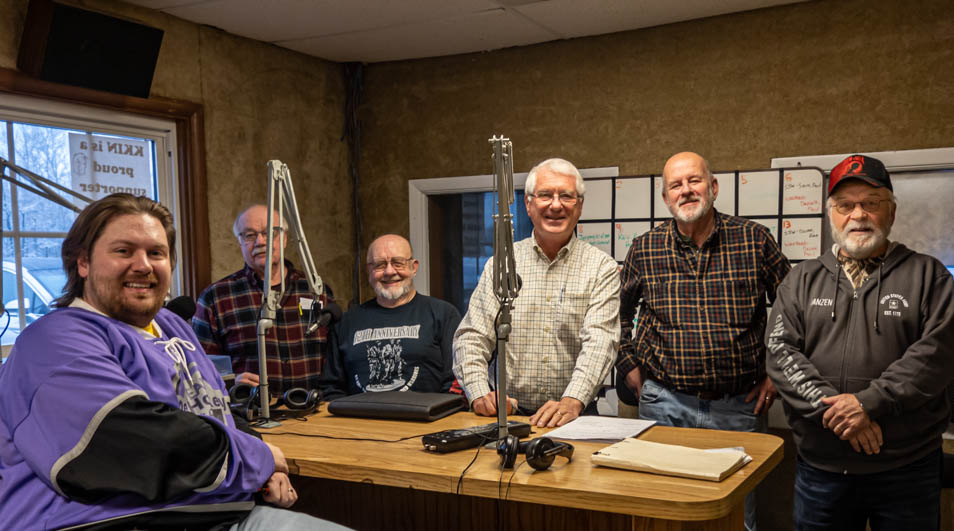 He wound up at KKIN Radio that morning. (l-r) KKIN Radio announcer Paul Vold, Tom, Roger, Mark Persons,
Lon schmidt and Carroll Janzen. They were heard on the radio 8:15 am to 9 am talking about veteran issues.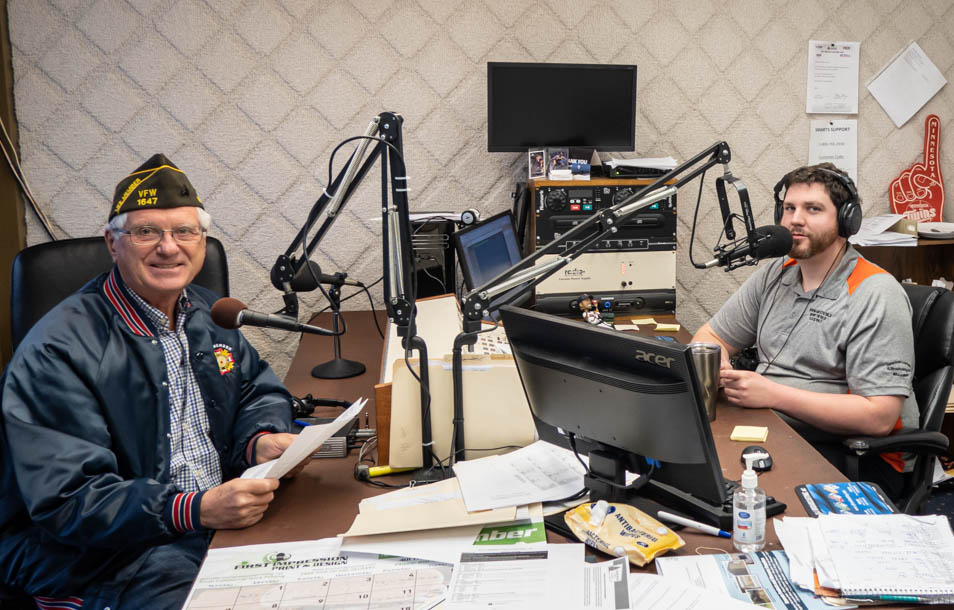 Mark was on the air in Brainerd a few days earlier recording remarks for Veterans Day.
Mark is heard on the air probably 25 times a year talking about veteran related activities.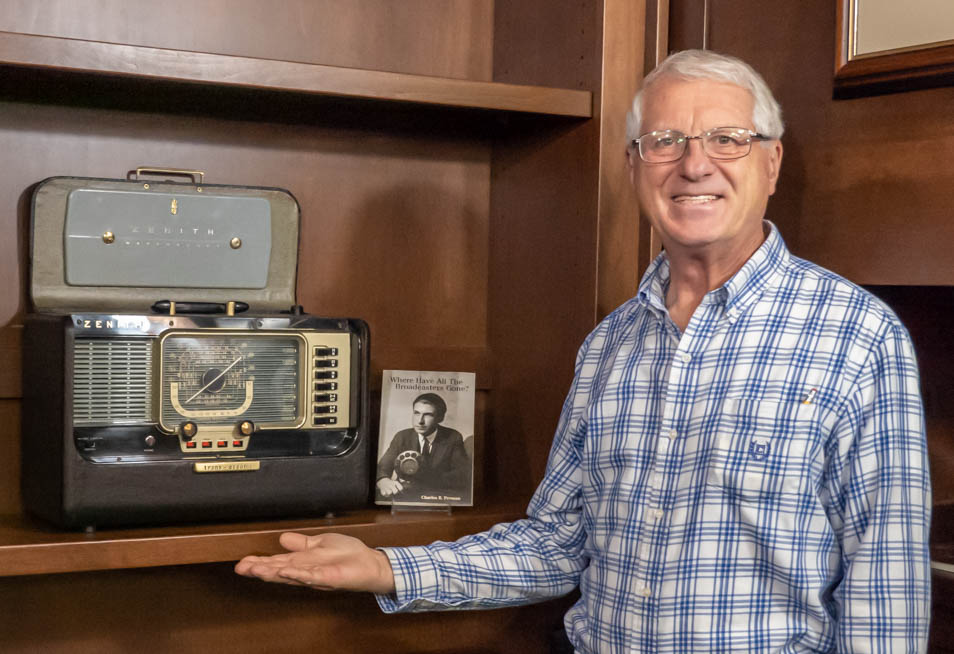 Mark and Paula recently fully restored a 1951 vintage Zenith Trans-Oceanic radio and donated it to the
Crow Wing County Historical Society. It is a portable AM and shortwave receiver.
Shown here in the Society's new library, it is next to a book written by Mark's father Charles B. Persons.
---
---
page last edited 12/09/2021