__________________________



Thursday, November 25,

2021:

Thanksgiving Day started early at the Brainerd American Legion where
1145 dinners were prepared for the community. No in-person dining thie year to keep everyopne safe.


Local law enforcement and firefighters showed up to deliver meals to 745 local residents.


Then meals were handed out to people who drove in. Traffic backed up for two blocks.
Funds and help were donated by the Brainerd VFW, Brainerd Eagles and Brainerd Elks.
Voluntary contributions were accepted. Excess food went to Adult and Teen Challenge.


Mark returned home just in time to get his photo taken with guests at Gilbert Lodge.
(l-r) Mark and Paula Persons, Darrold Lingwall, his girl friend Clara Johnson, then
Tom Lingwall and his girl friend Marilyn Kreiner.
Paula directed the operation in the Lodge Galley.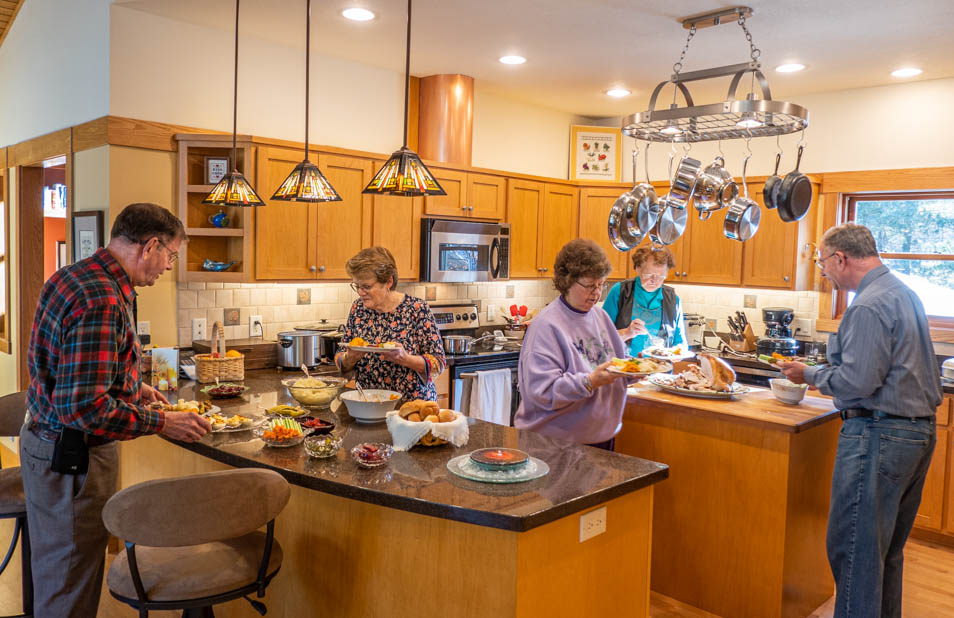 There was plenty to select from that day. Each person chose what he or she wanted.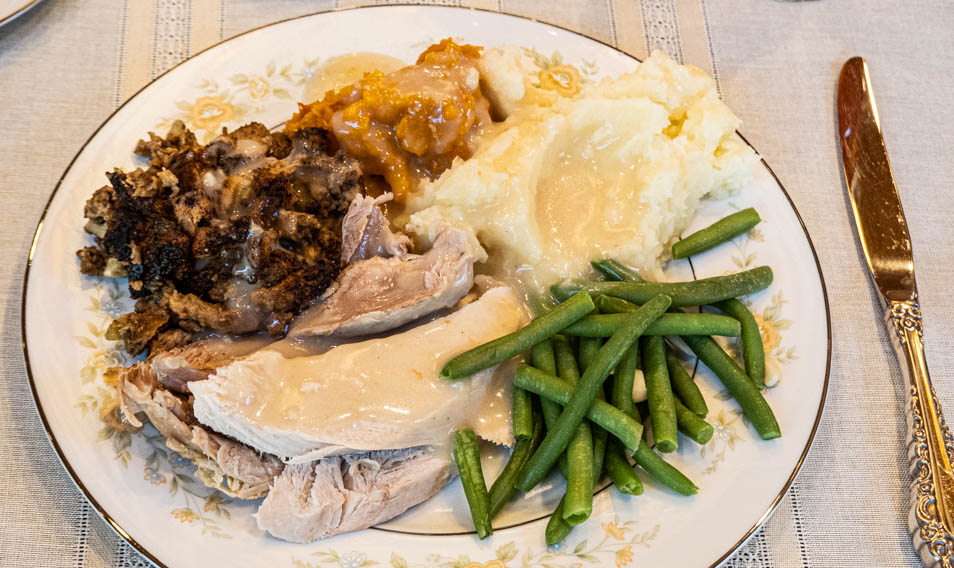 It was fantastic on the plates.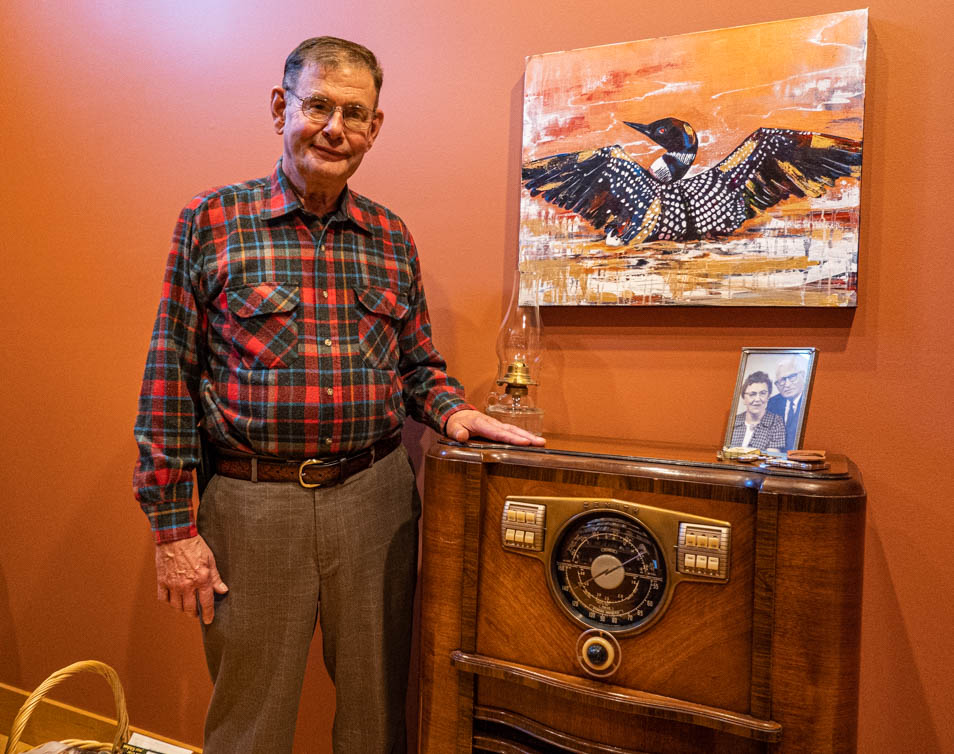 Later, Tom is seen here with a readio that he donated to Mark and Paula. It is a Zenith from the 1950s.
Mark and Paula spent over 40 hours and over $500 restoring it to like-new condition. Thanks Tom!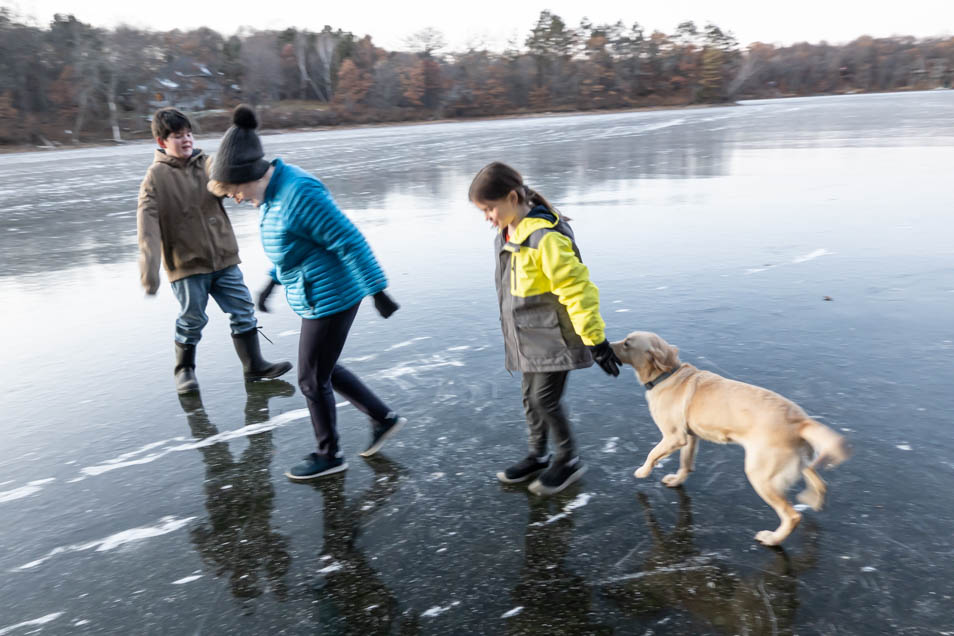 Then it was time to head out on Gilbert Lake with neighbor kids....and dog
The ice was about three-inches thick on this part of the lake.
---
---
page last edited 12/17/2021