__________________________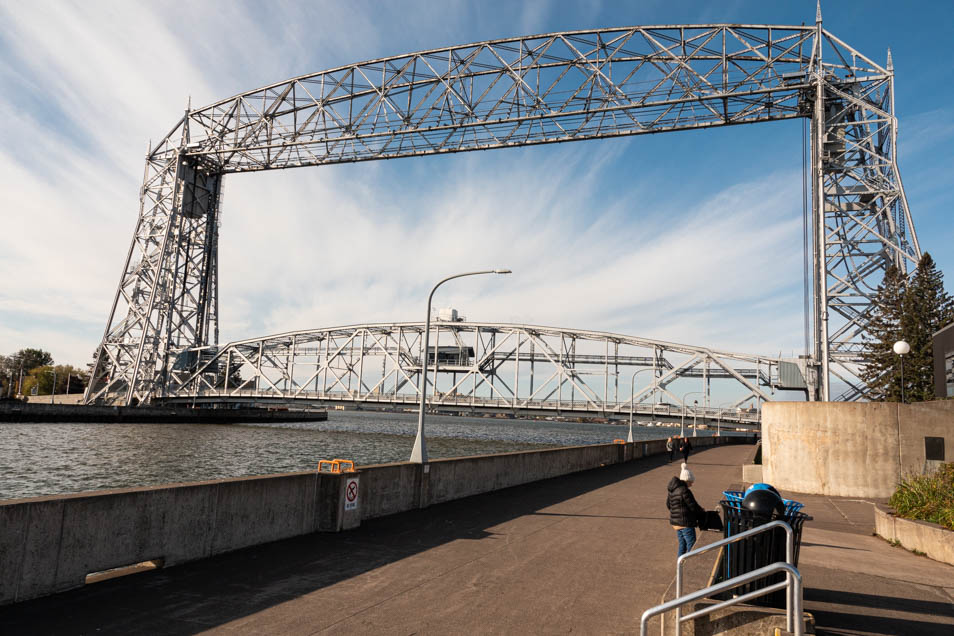 Friday, October 15,
2021:

The Dynamic Duo of Mark and Paula found themselves in Duluth, MN, at the famous Aerial Lift Bridge.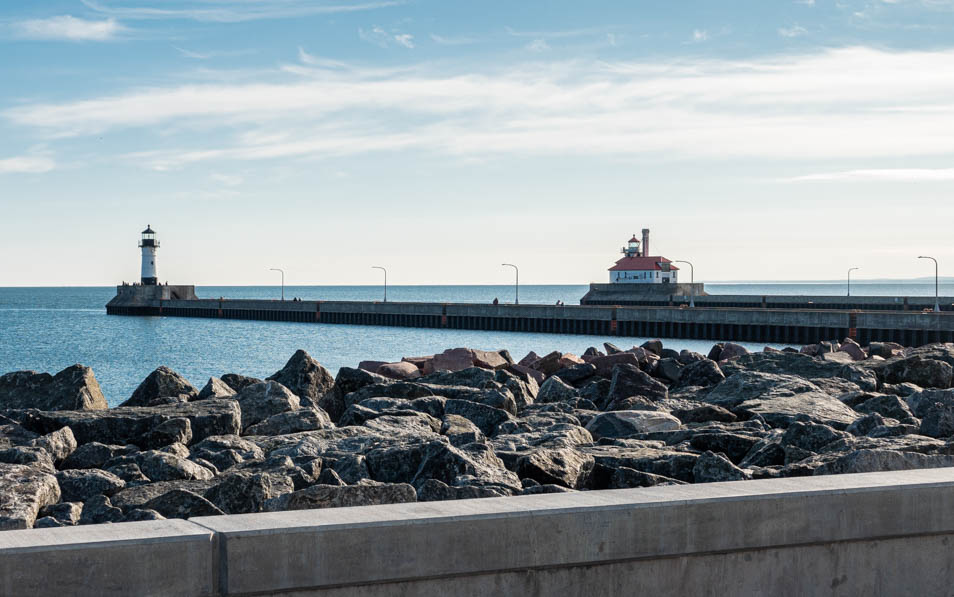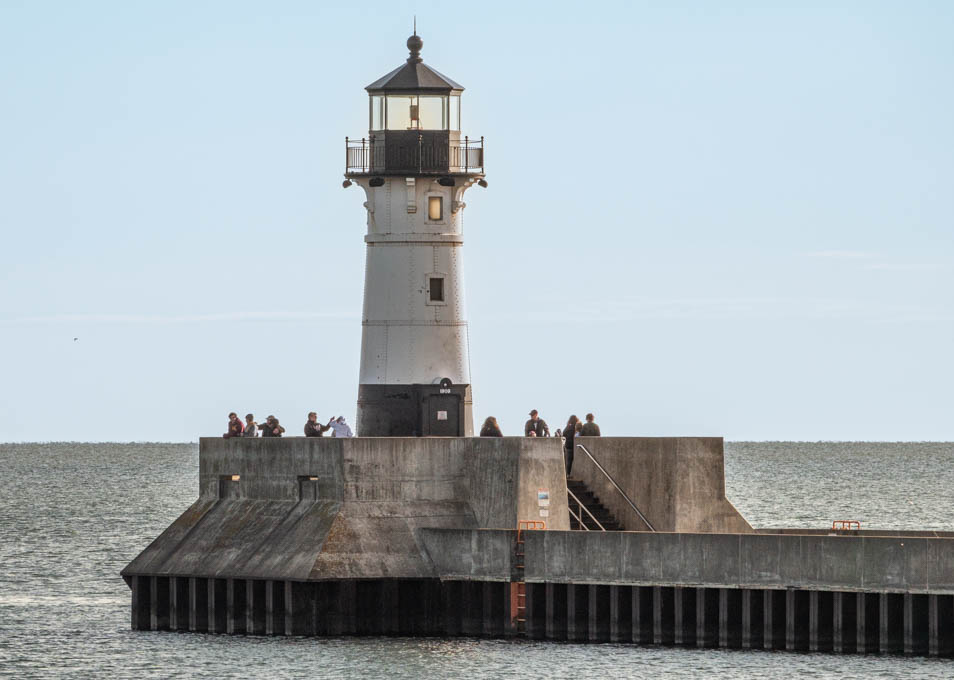 They saw people on the lighthouse pier, a popular tourist spot!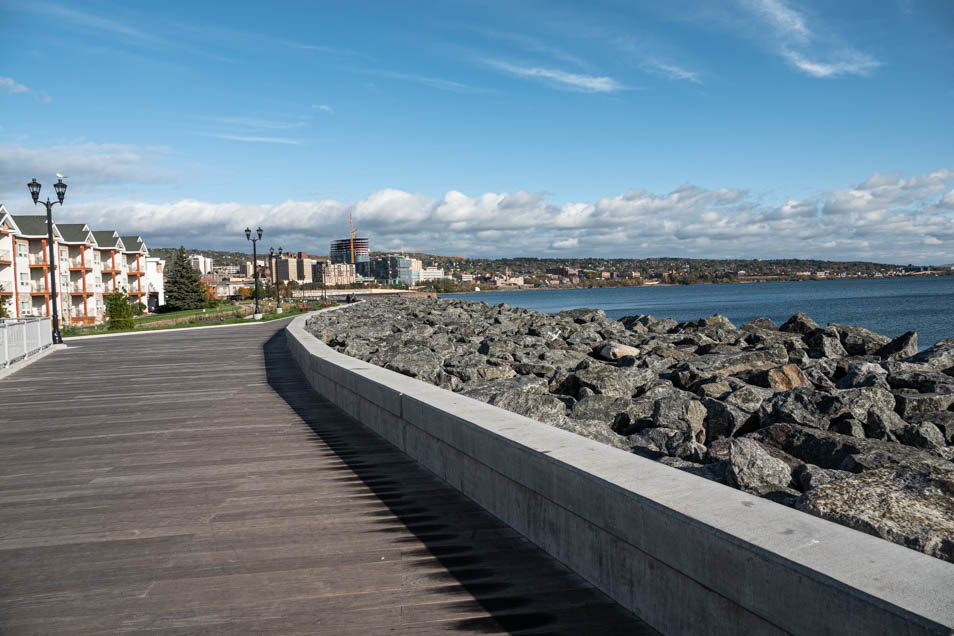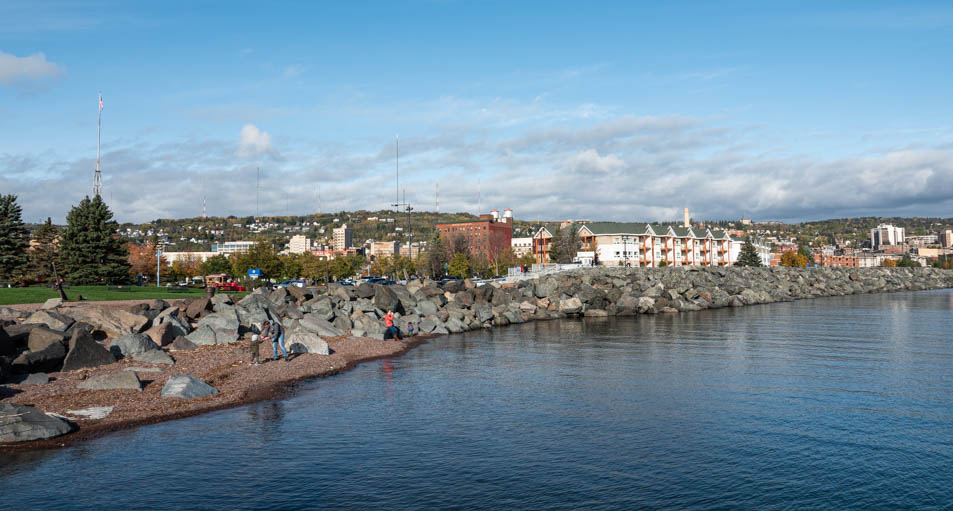 The lakewalk was recently rebuilit with the hopes that it will not be taken our by another storm.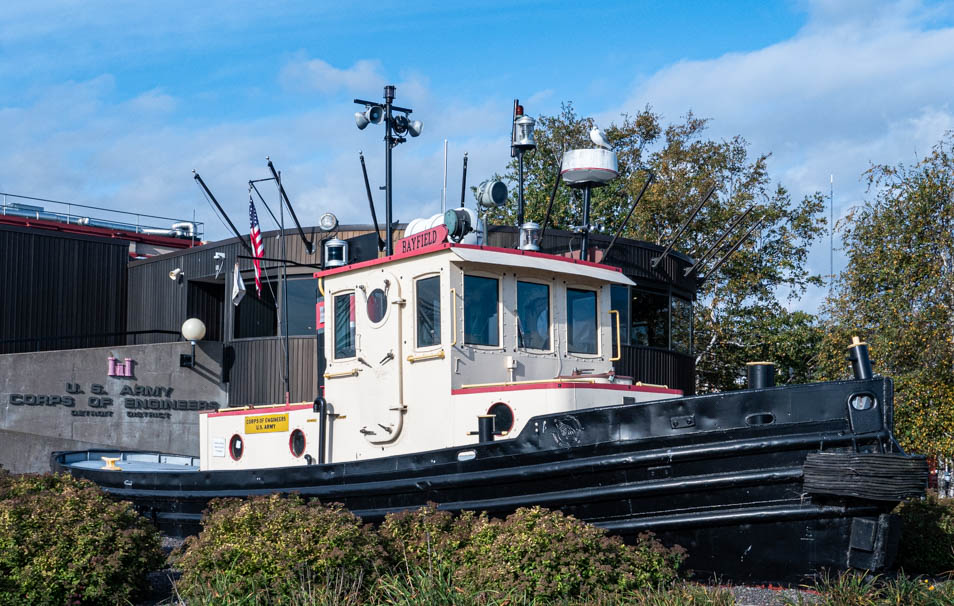 The Lake Superior Maritime Visitor Center was open again.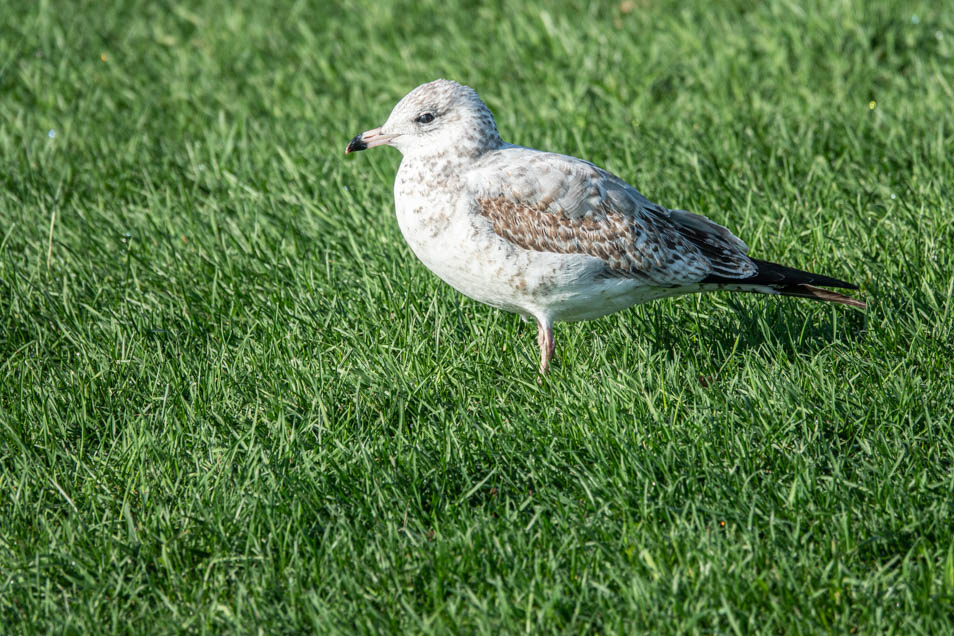 Even birds were enjoying the day!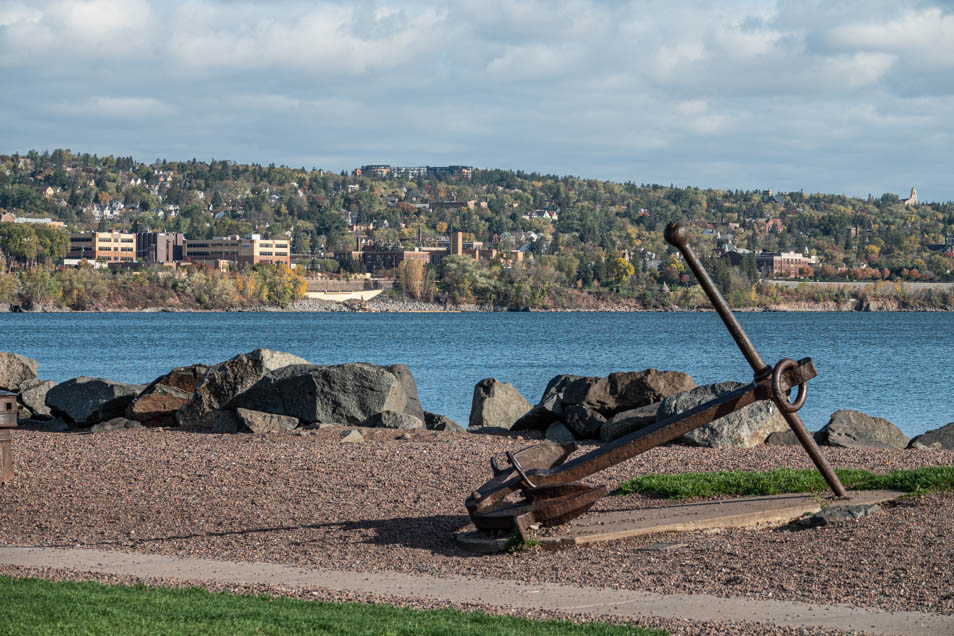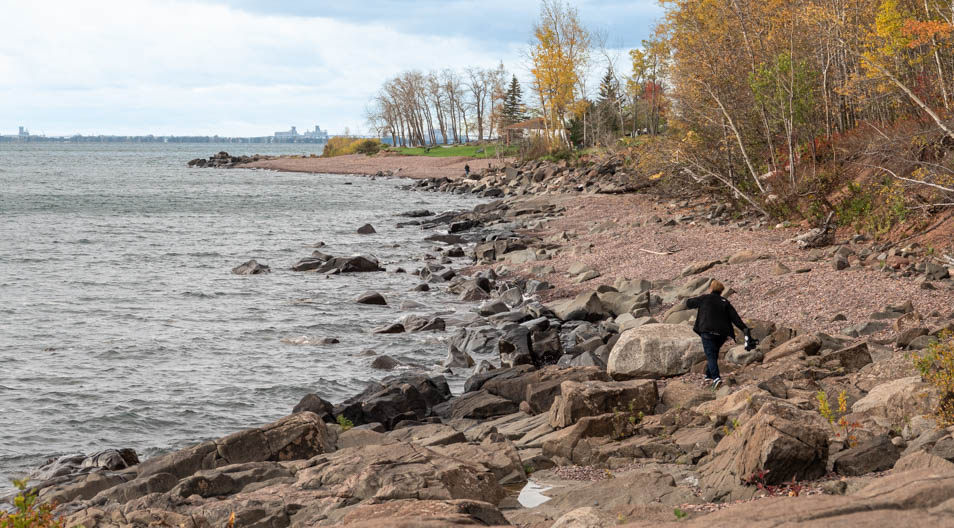 Then Paula "Rock Hound" Persons was waltzing through the shoreline
looking for even more rocks for her collection.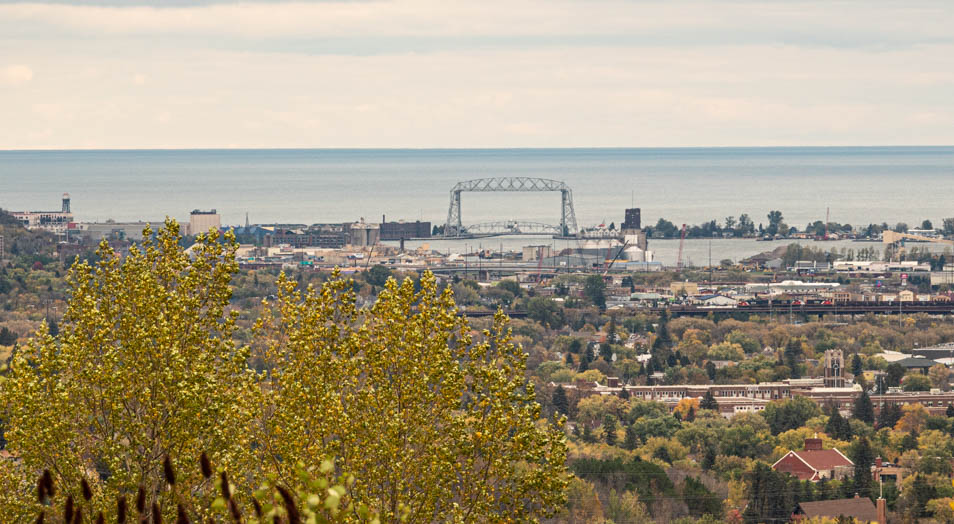 One last look at Duluth, from the Visitor Center on the hill, before heading home.
---
---
page last edited 11/23/2021