__________________________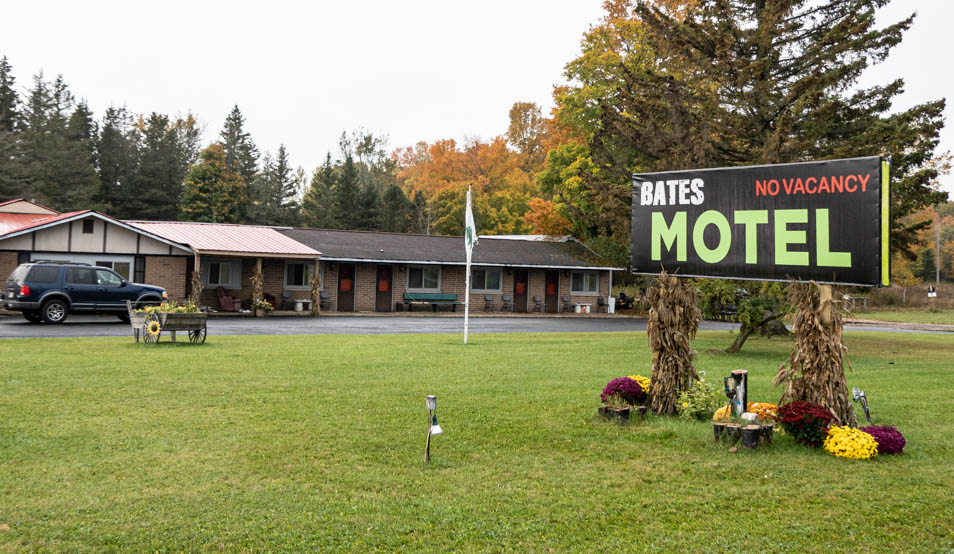 Monday, October 4,
2021:
Mark and Paula headed east to Michigan and came across this motel in Bates, Michigan.
Not sure if this is the one that was in the 1960 Psycho movie.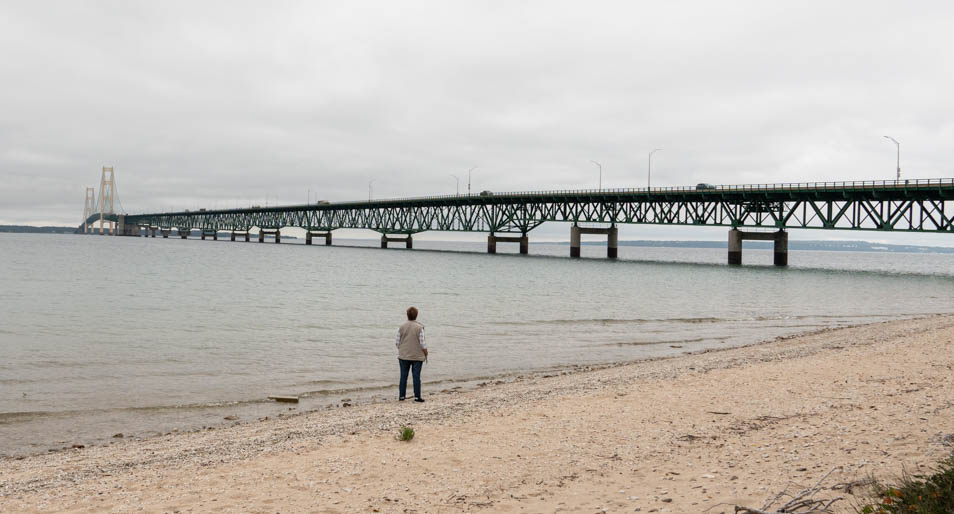 They stopped in Mackinaw City where the five-mile-long Mackinac Bridge links upper and lower Michigan.
Paula spent much of her time looking for rocks along the beach.
She also checked out Joann's Fudge and bought the best chocolate in town.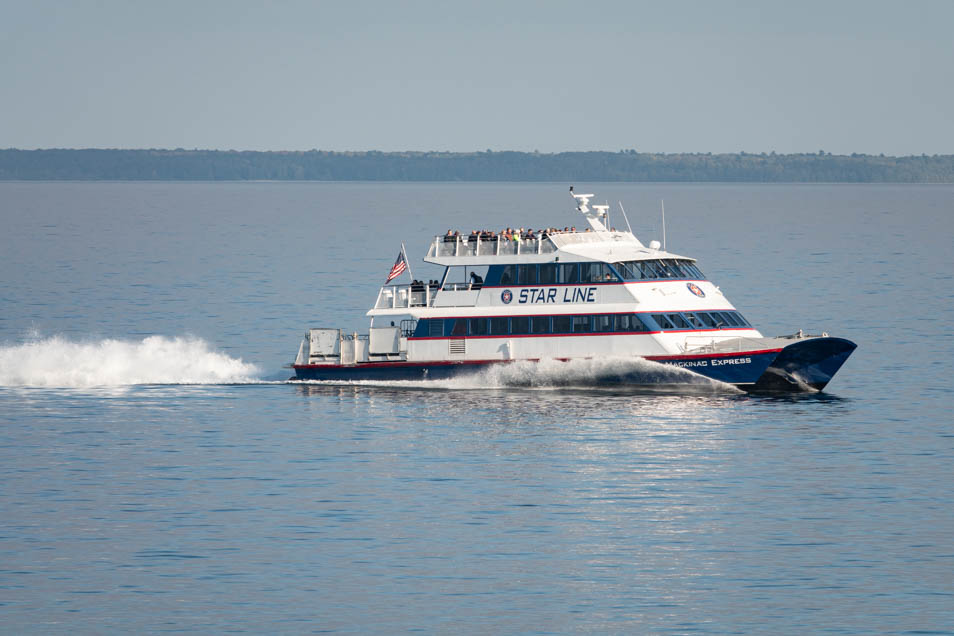 The lake was full of boats taking tourists to Mackinaw Island. More on that later.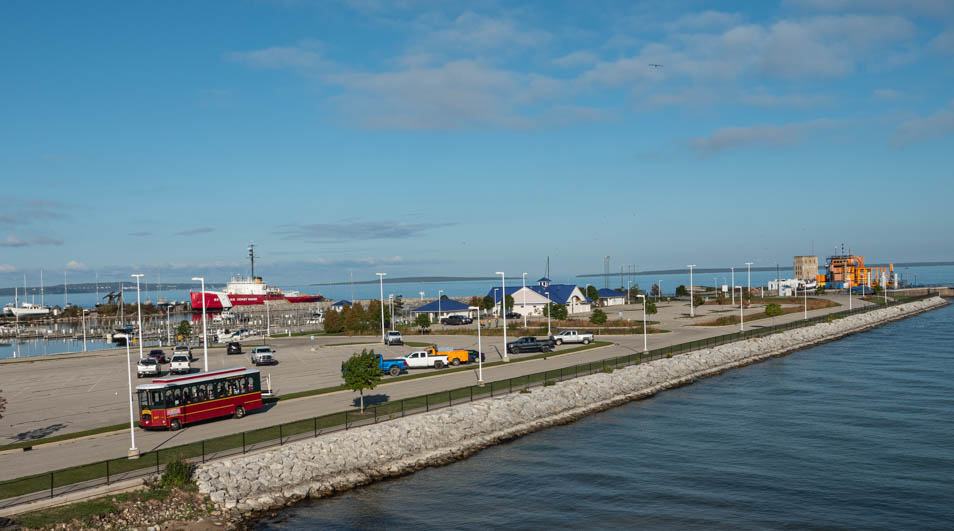 The weather cleared in late afternoon for a better look at the lake and shoreline.
---
---
page last edited 10/25/2021