__________________________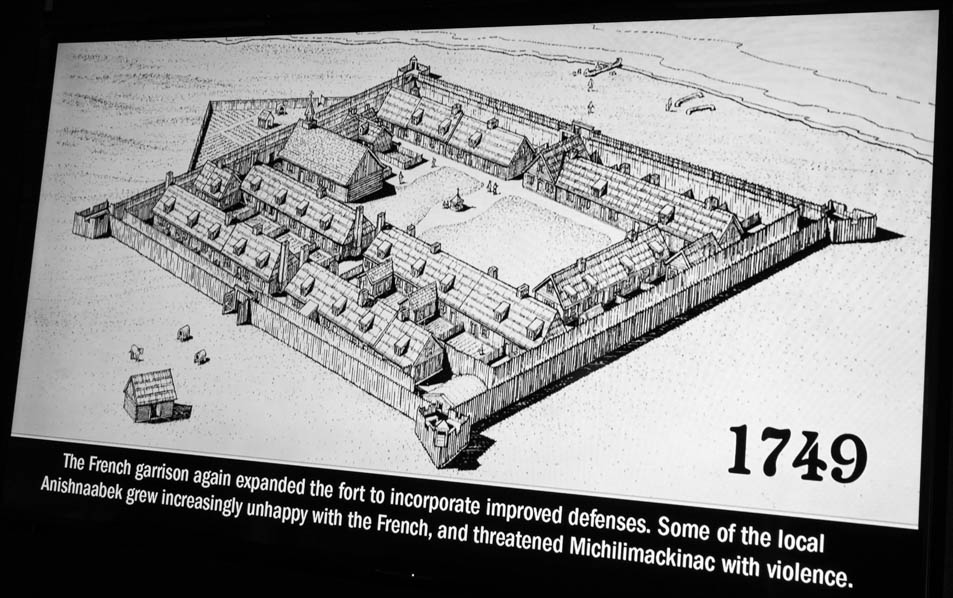 Monday, October 4,
2021:

Mark and Paula headed to Mackinaw City, Michigan, where they toured Fort Michilimackinac.
Don't ask how to pronounce that. It ain't easy!
The fort goes back to the early days of our country when the British ruled the Michigan area.
The idea was to protect the fur trade from indians and the French.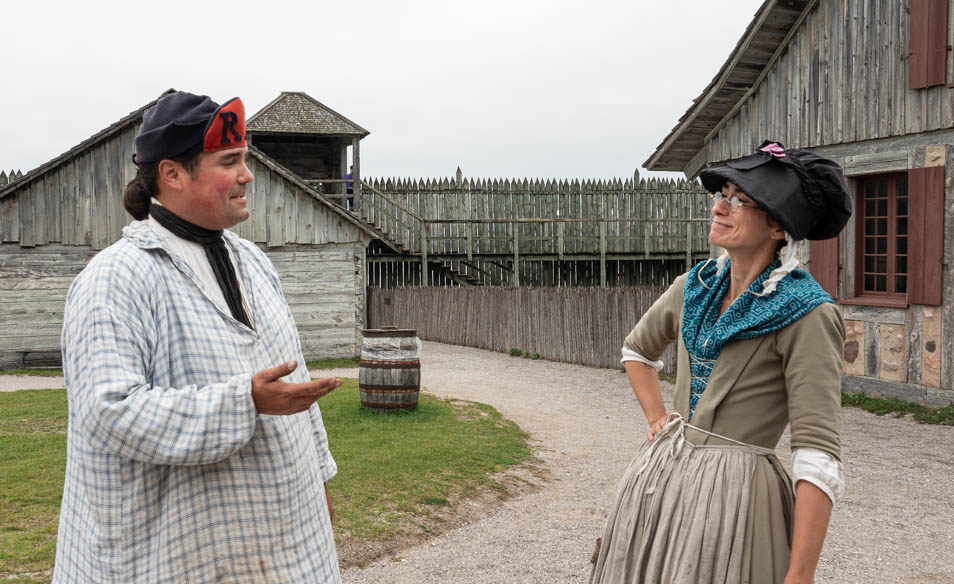 Re-enactors showed what life was like back then.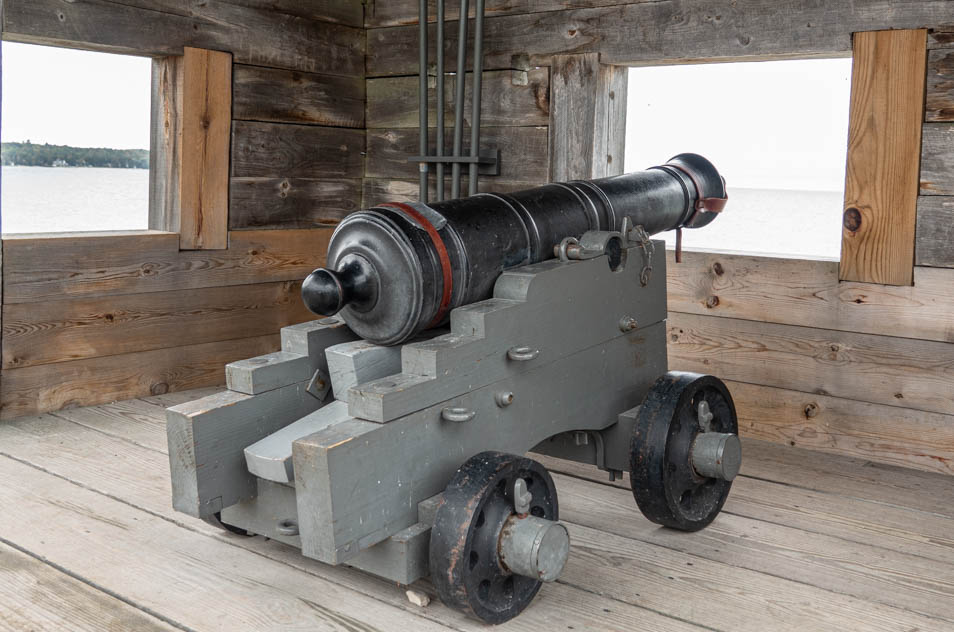 The fort was heavily guarded with canon that could shoot well into the Mackinac Straits.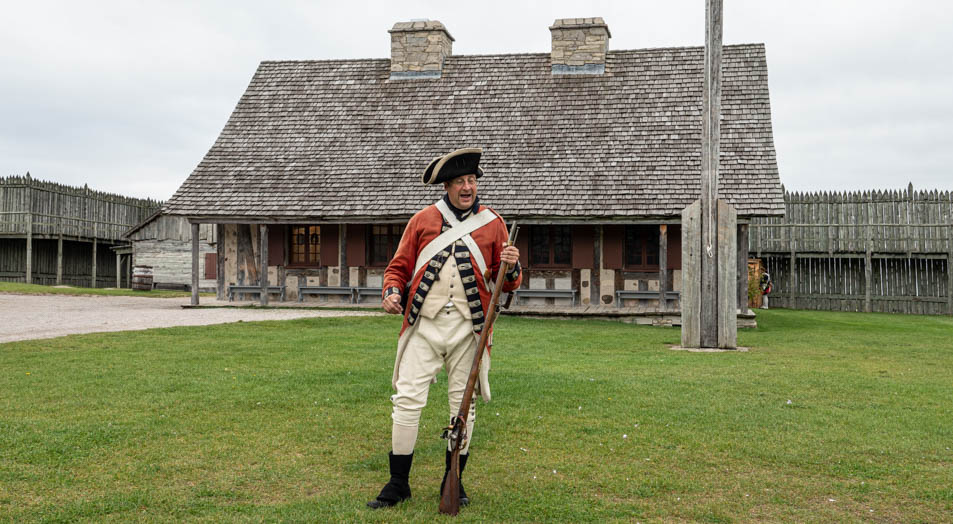 Time to learn to load and shoot an 18th century vintage musket.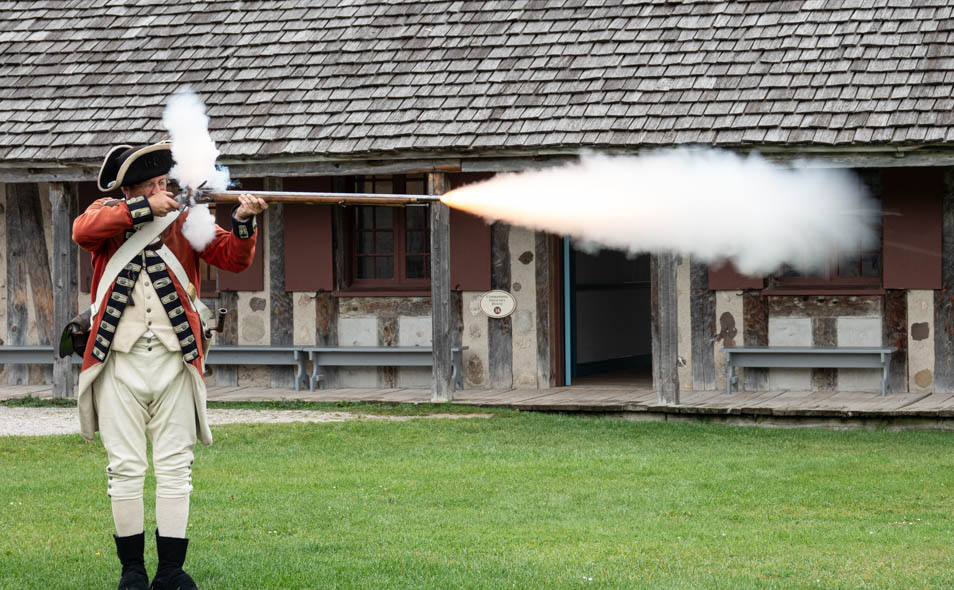 Smoke appears from the small priming hole.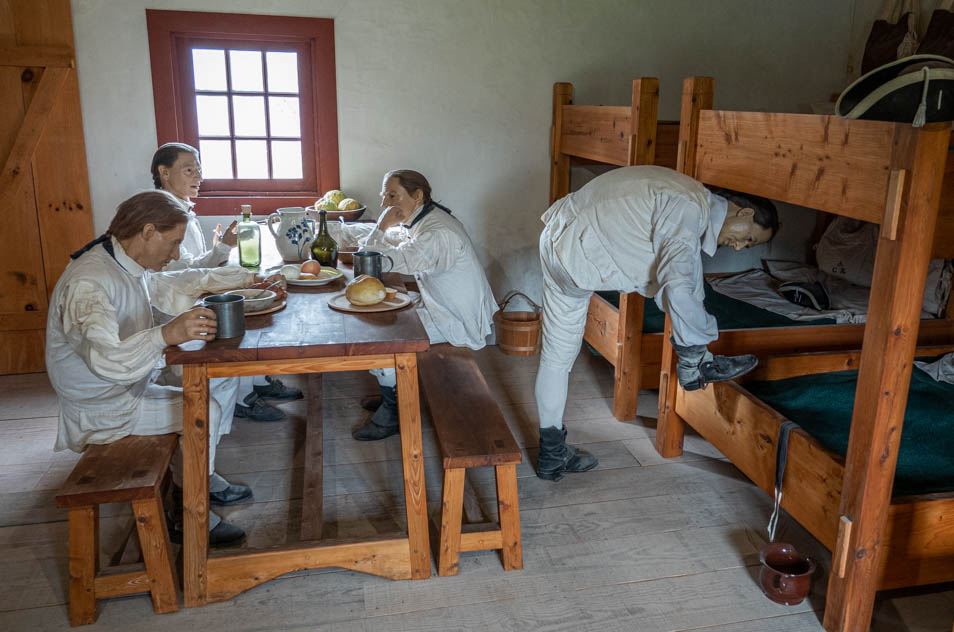 Life in the barracks for soldiers. The plan back then had the soldier was in the service for life.


Then it was time to fire a canon.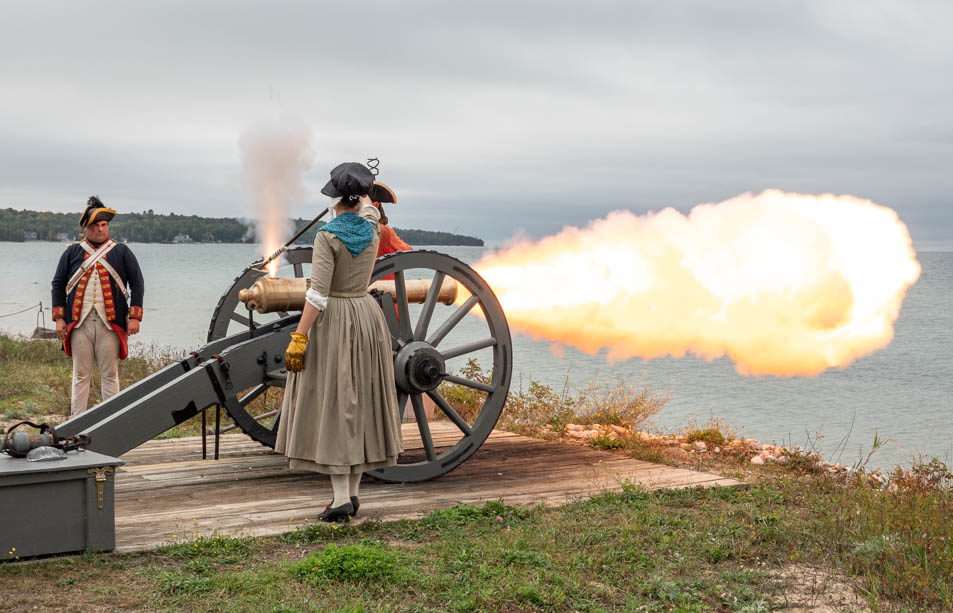 It went off with a mighty bang.
---
---
page last edited 10/24/2021