__________________________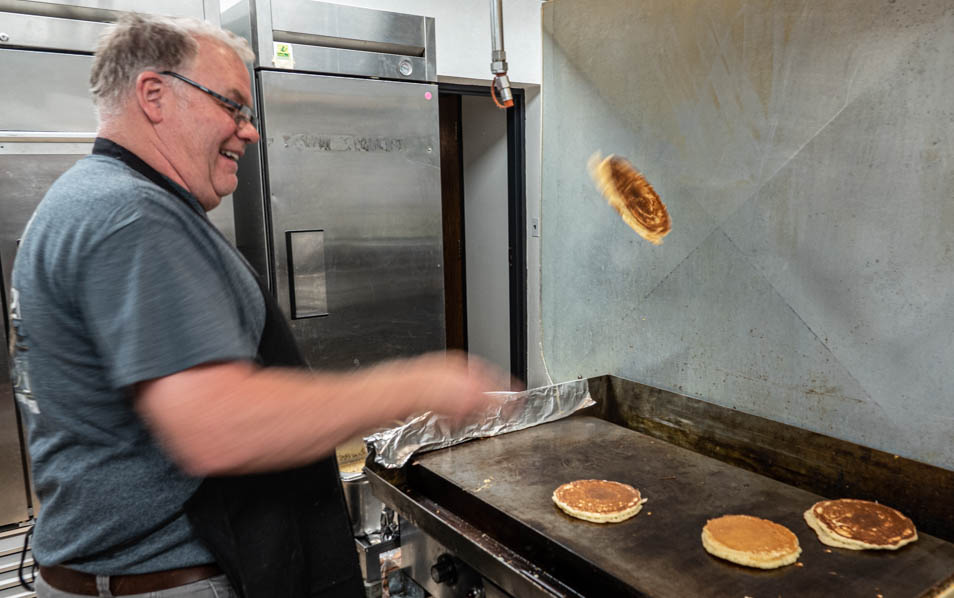 Sunday, September 26,
2021:
The first annual Flapjack Festival, as a part of Brainerd's 150th birthday.
Pancakes were served at the American Legion starting at 8 am.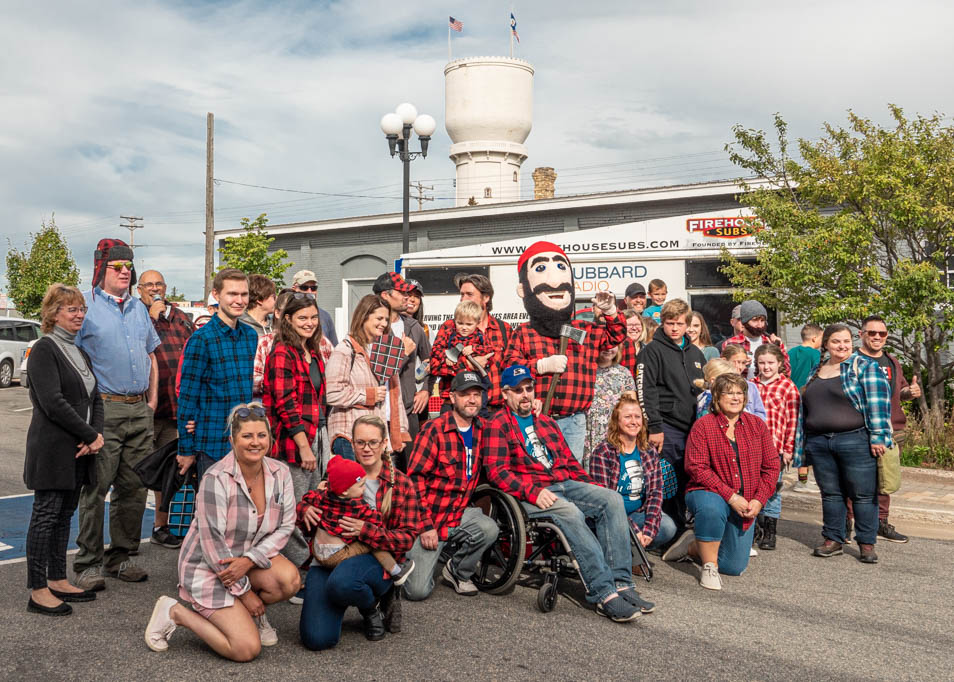 Then a group gathered out on the street. Even Paul Bunyan was there.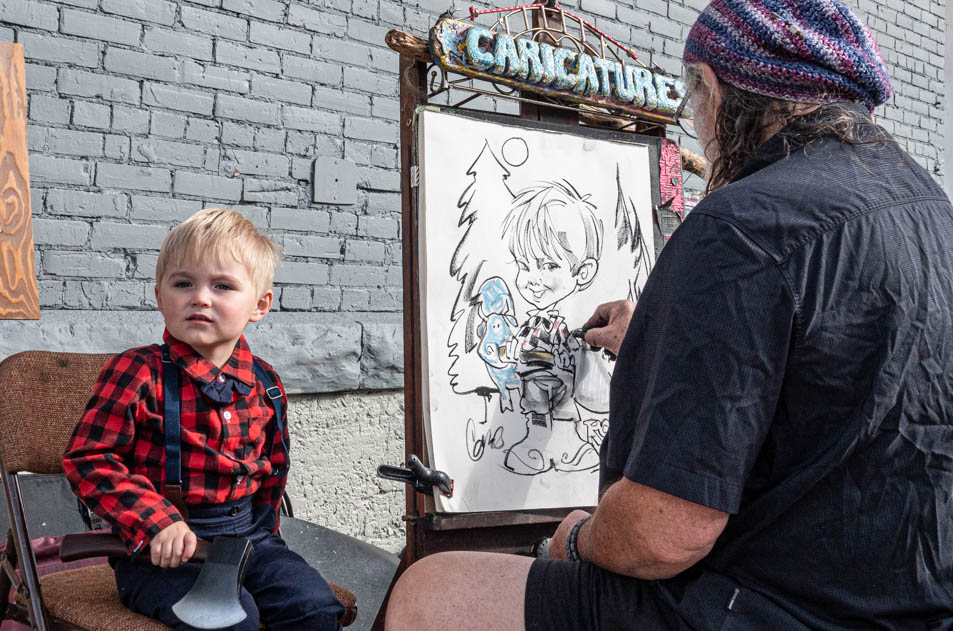 A caricature artist was drawing Paul Bunyan look-alikes.


There was a best dressed contest. One cautious man wore belt and suspenders!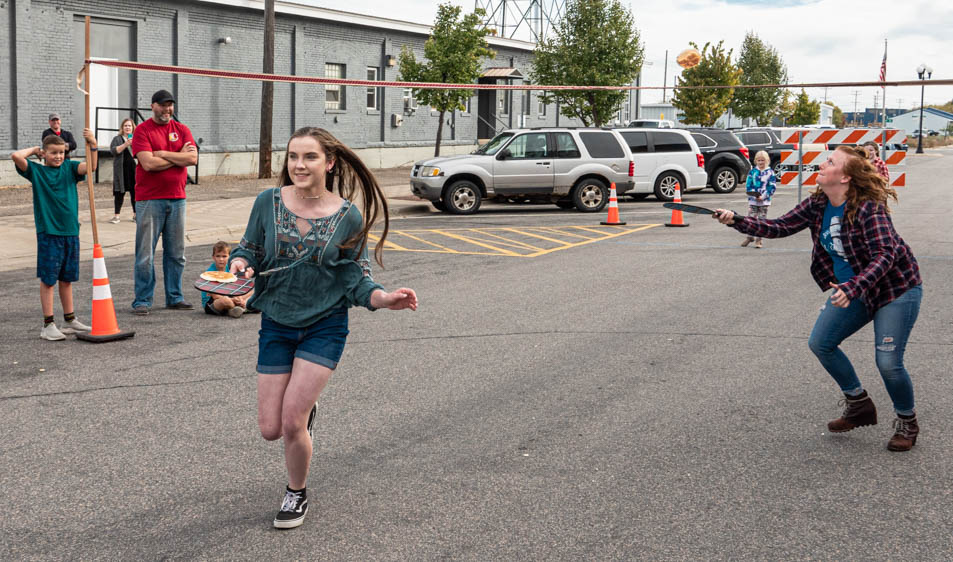 Then contestants were required to flip a pancake, over a line, while running.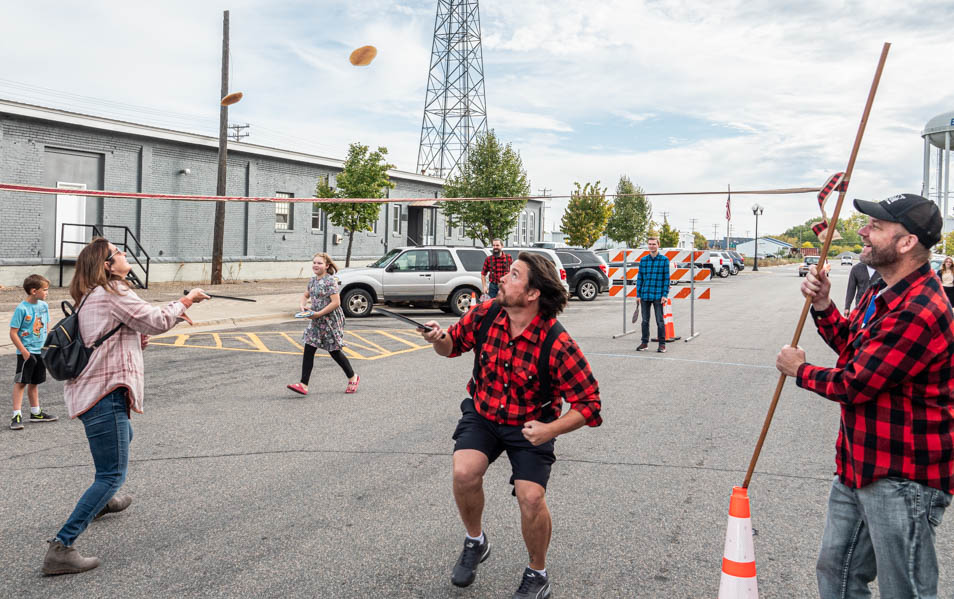 This is not easy.


The winners were interviewed by Bill Satre on Hubbard Radio, B93 FM.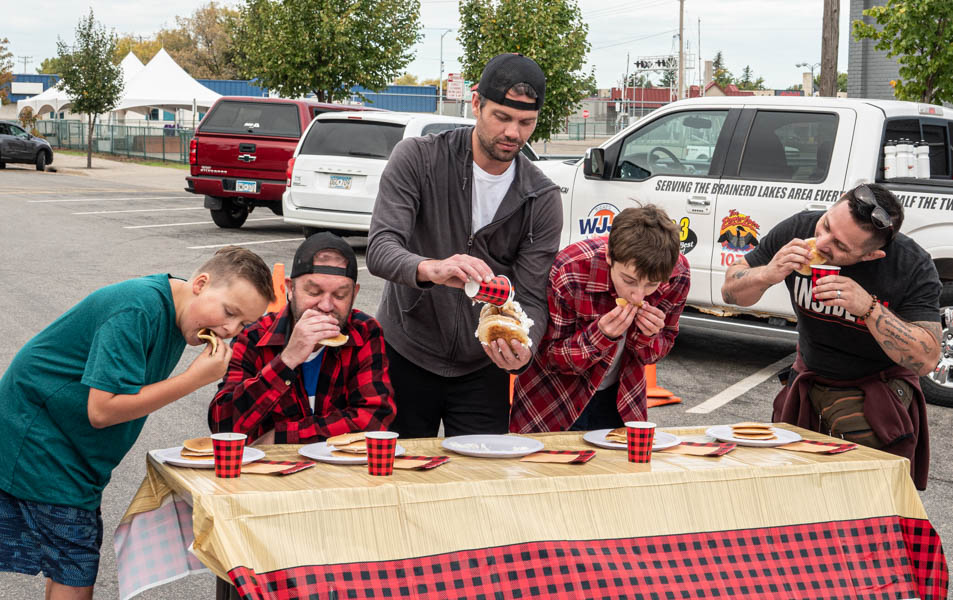 Then it was time for the pancake eating contest. How fast can you eat them?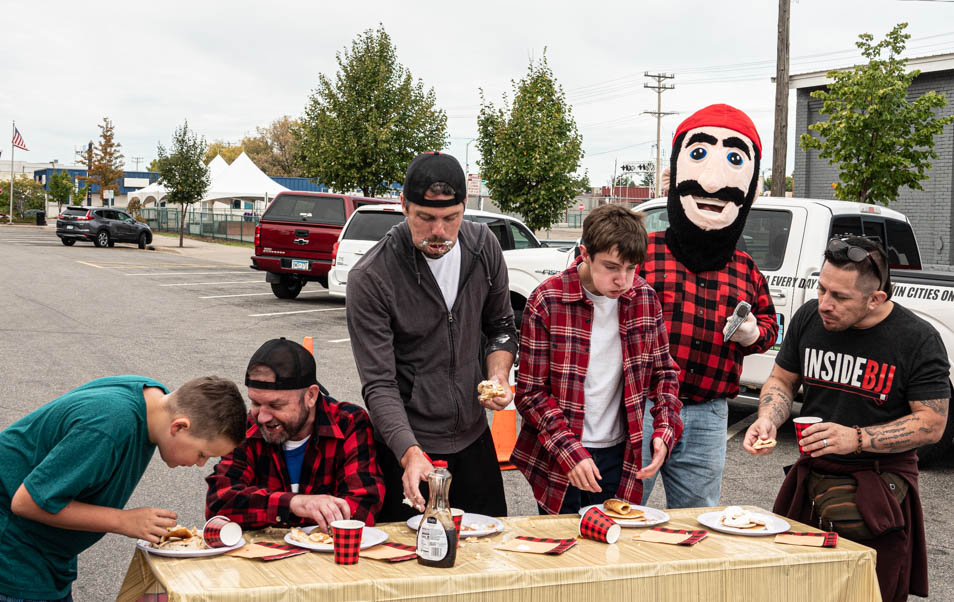 Paul Bunyan cheered them on. This isn't as easy as it looks.


(l-r) The winner! Brainerd's Mayor Dave Badeaux was there to cheer them on!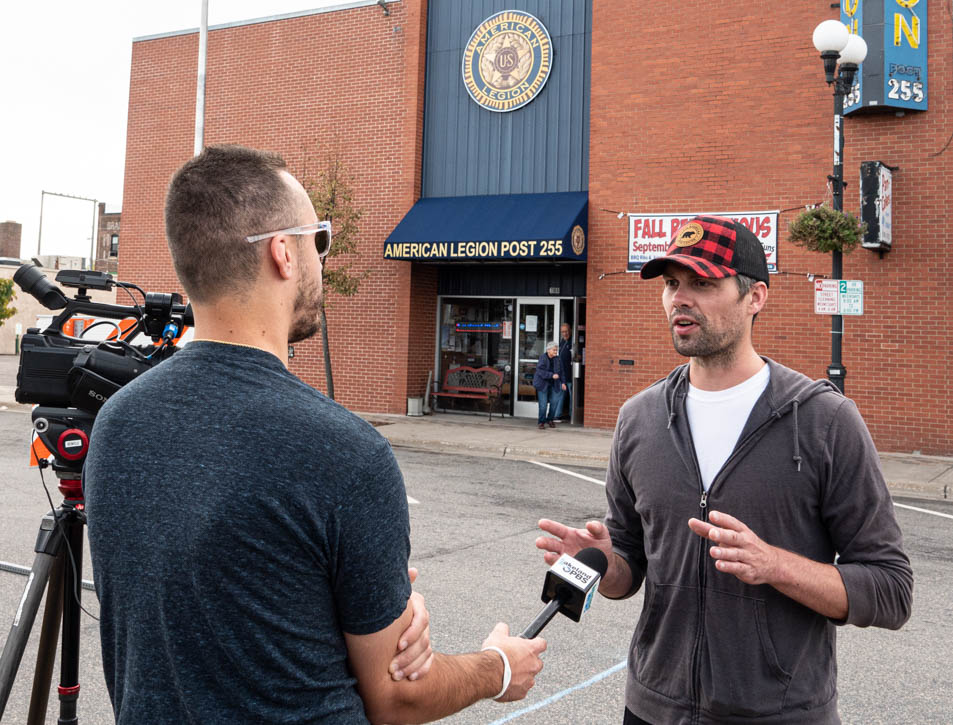 Lakeland TV was there do do an interview with event coordinators.
---
---
page last edited 10/01/2021