__________________________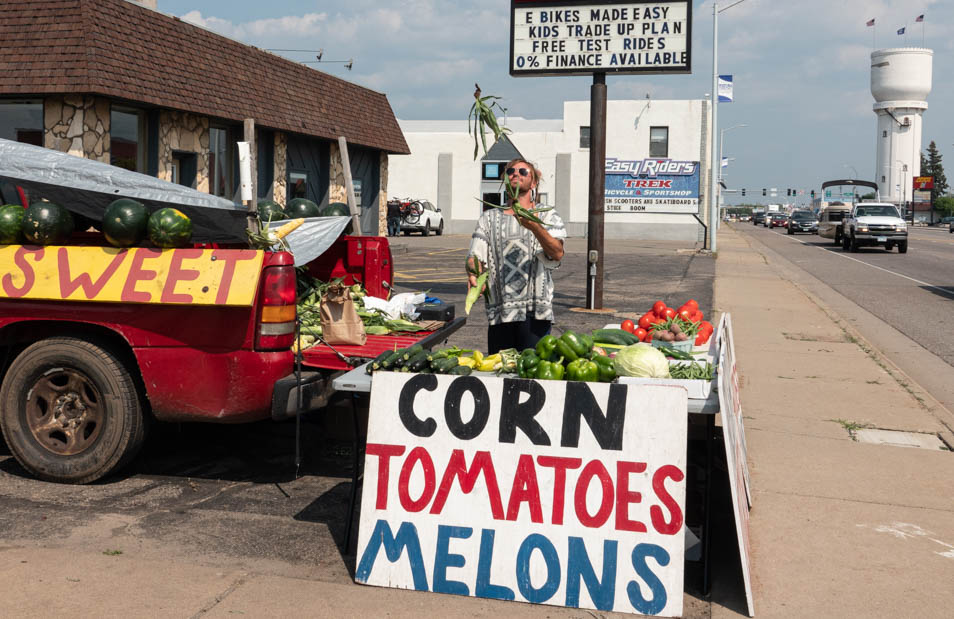 Monday, August 2,
2021:
There was this farm produce seller on Washington Street, just a block west of the water tower.
A happy guy, he attracted customers by juggling corn.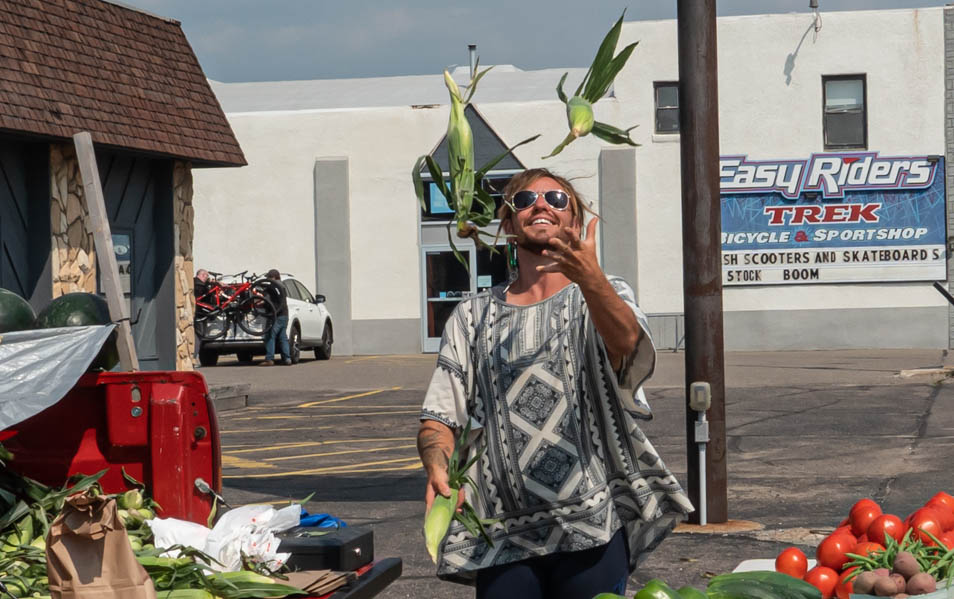 He was good at it too.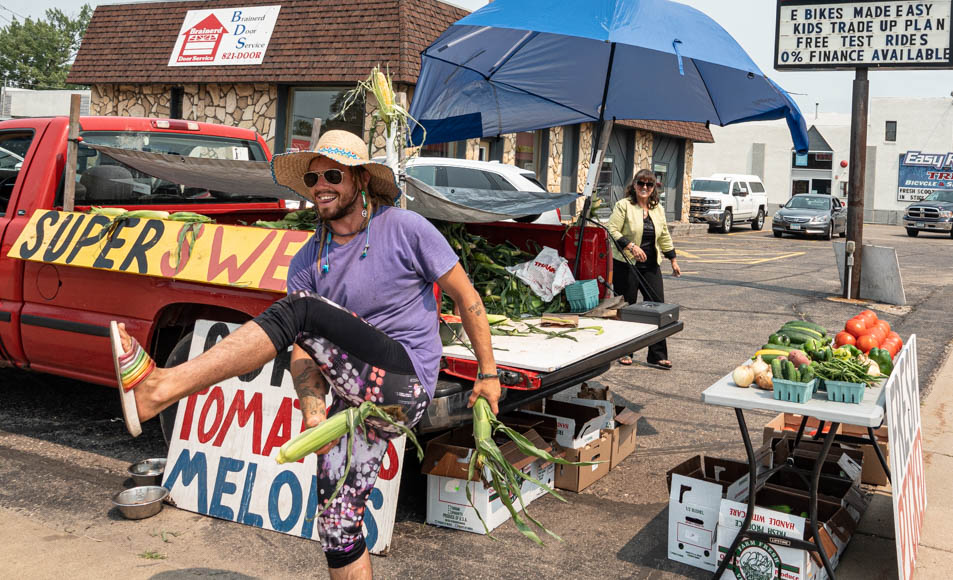 On another day, he was throwing corn under his left leg, to the delight of onlookers.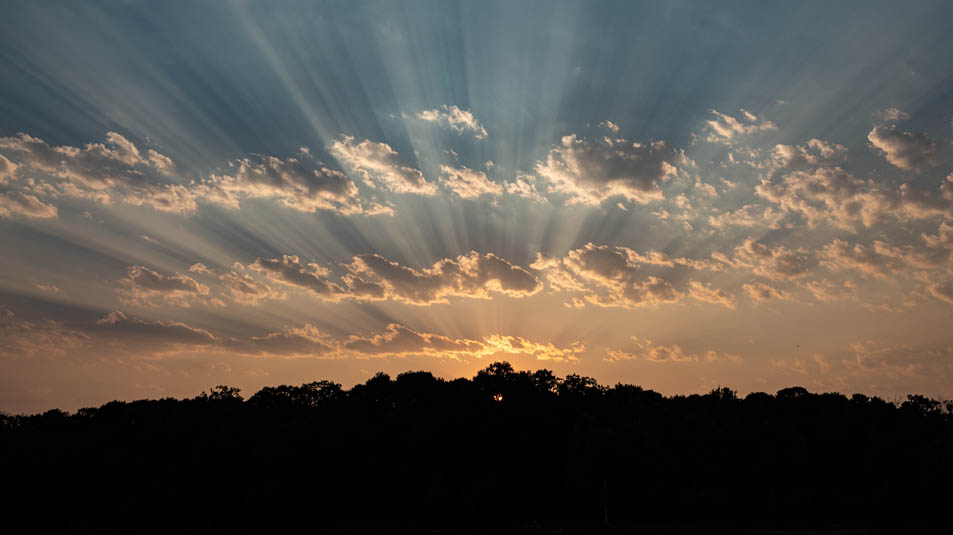 Nice sunset over Gilbert Lake.
---
---
page last edited 08/07/2021