__________________________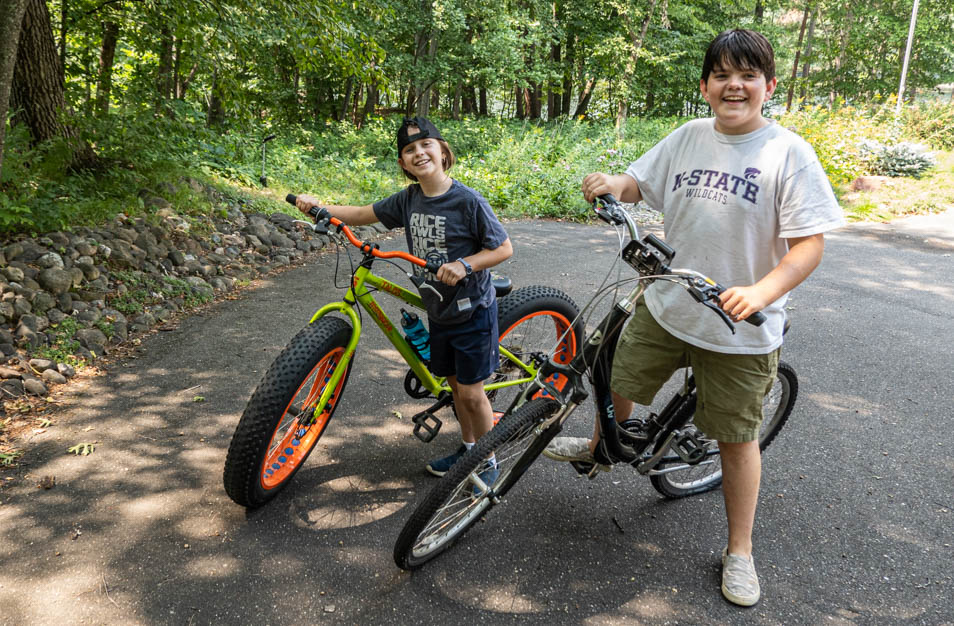 Saturday, July 31,
2021:
The neighbor kids showed up.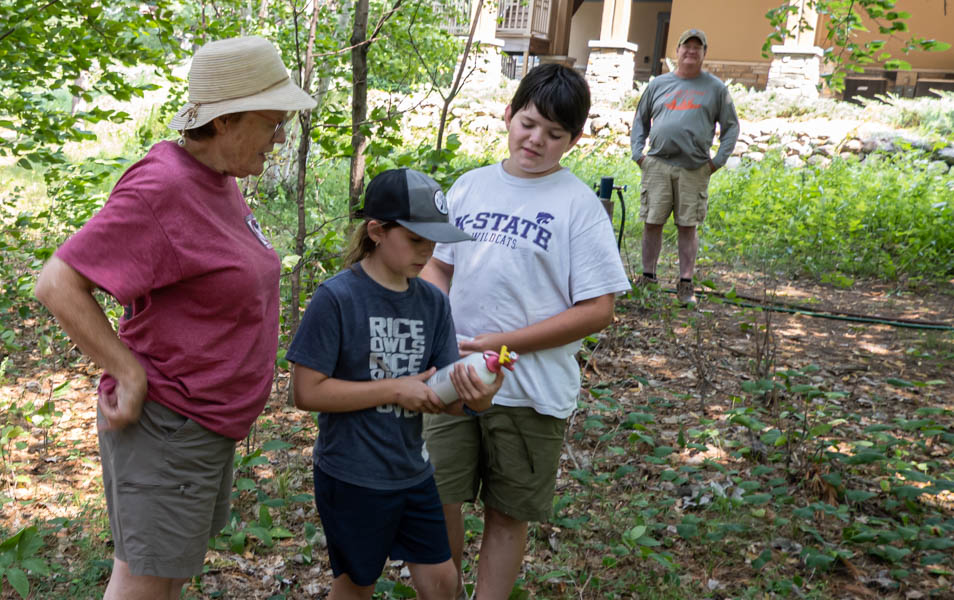 It was all because there were some old fire extinguishers at Gilbert Lodge that could be used as teaching tools.
Warned by a fireman, they were told to stand upwind while emptying the extinguishers to be recycled.

The girl tried one under the watchful eyes of her brother and father.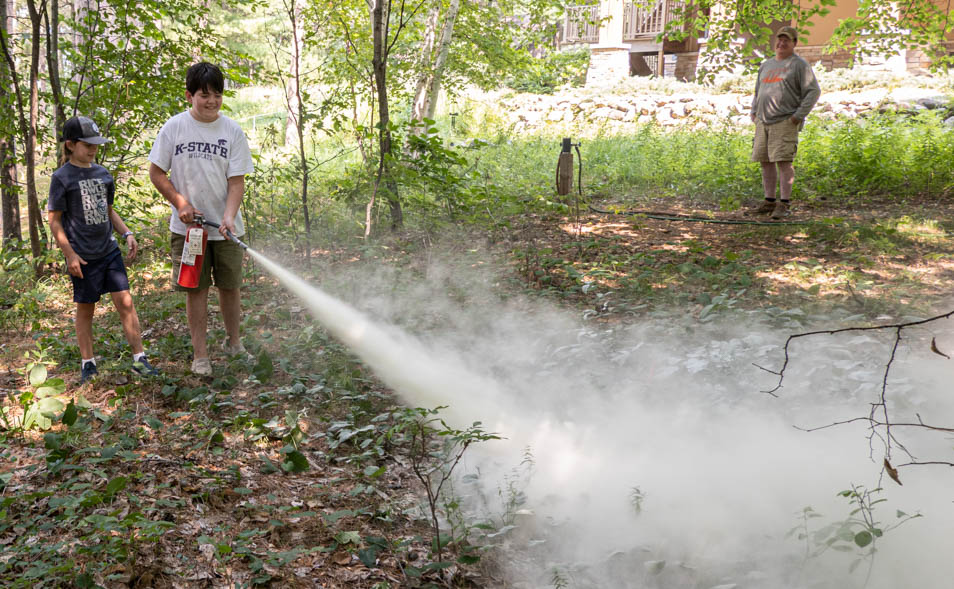 Then it was the son's turn with a larger extinguisher.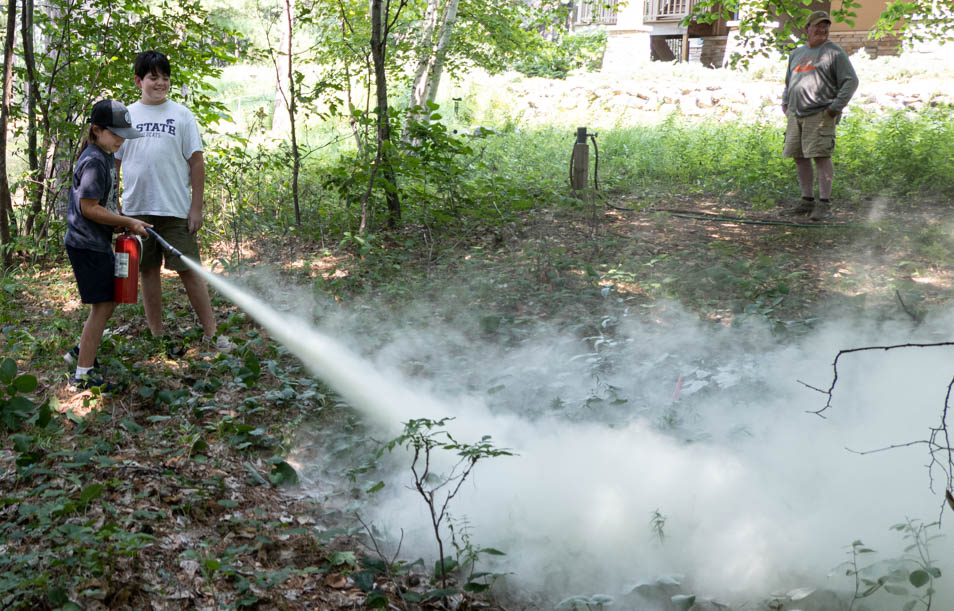 Then the girl decided to try again.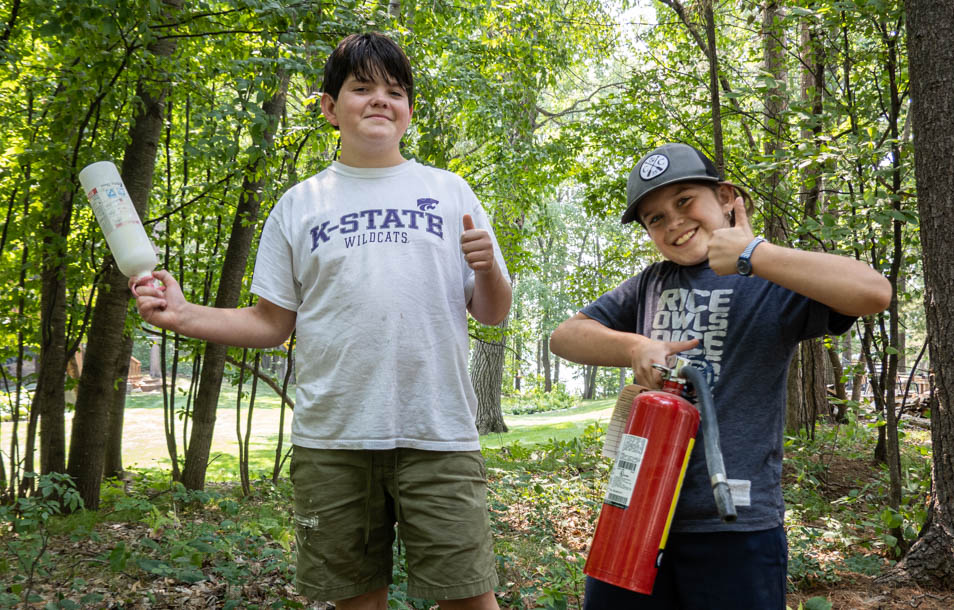 They passed the test!
---
---
page last edited 08/07/2021