__________________________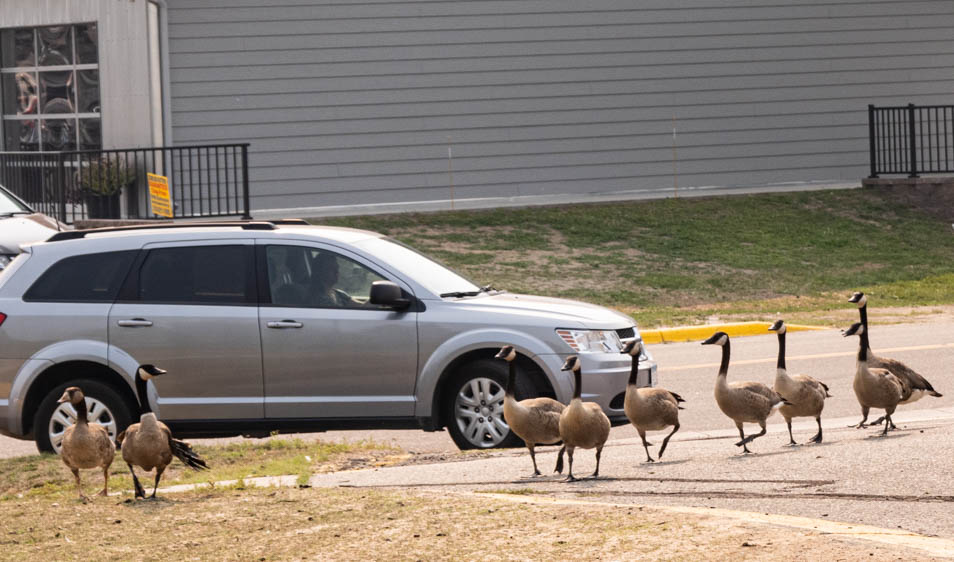 Friday, July 30,
2021:
Walker, Minnesota. Canadian Goose were wandering around.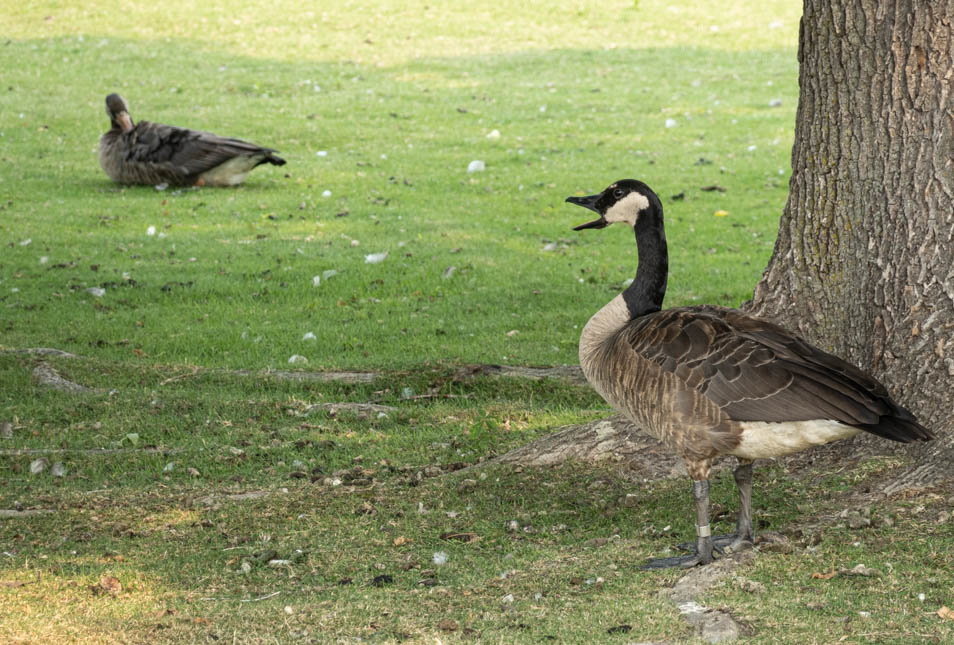 Then the call went out, "Follow me."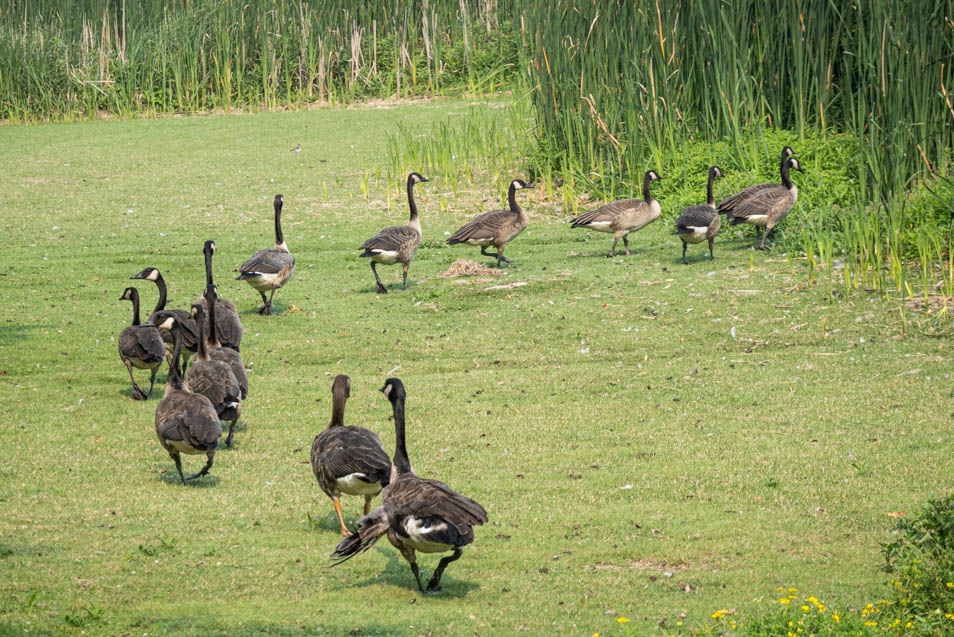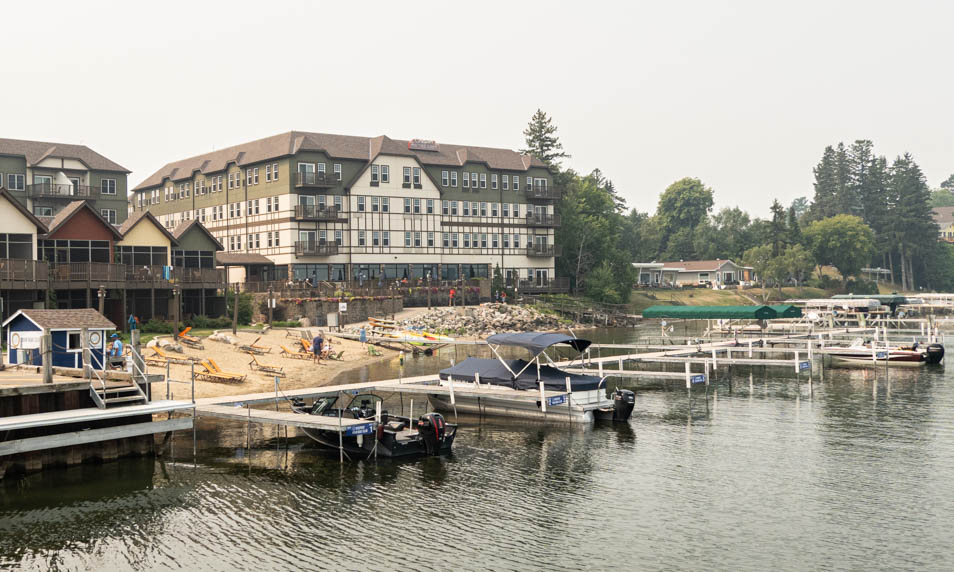 Chase on the Lake is a well known resort on the lake.
Birds were watching on Walker Bay of Leech Lake.

Hazy/smoky air from forest fires in Canada did not keep people from enjoying the day.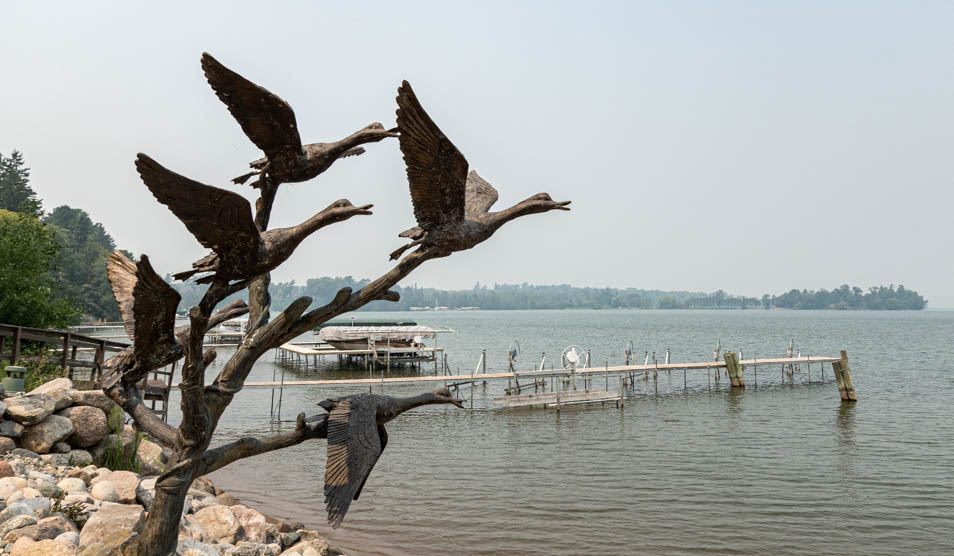 ---
---
page last edited 08/07/2021