__________________________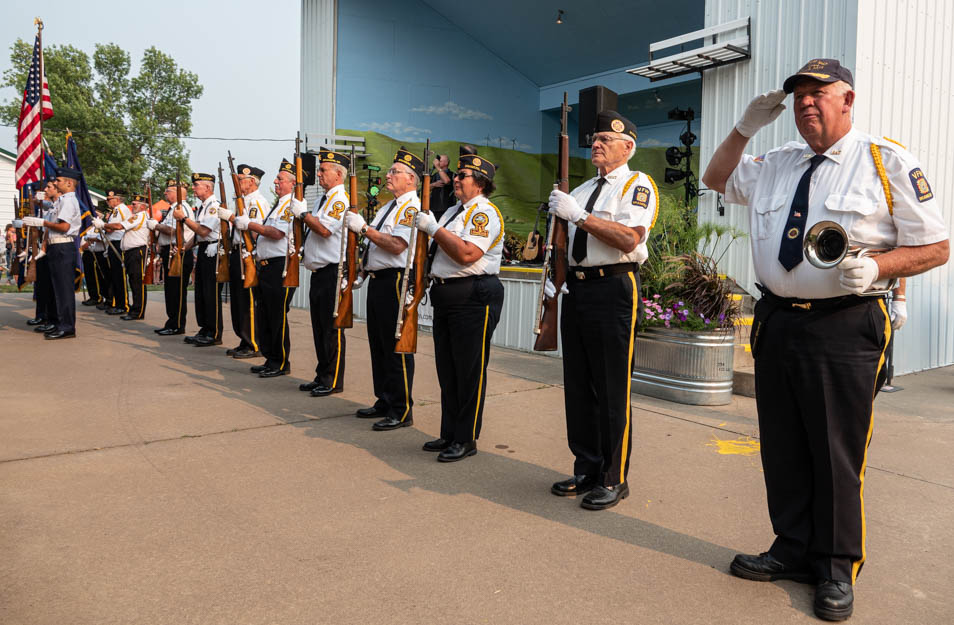 Tuesday, August 3,
2021:

The Crow Wing County Fair started with the Brainerd Honor Guard presenting the flag.

The Bataan Memorial was unveiled as well.


Plenty of music and dancing.


Glass blowers were busy showing off their art.


There is always planty of food at the fair.


A bee keeper showed off the queen bee in this hive.



Then there was this couple getting their charicature drawn.



Bull riding was a big event that night. Don't try this at home!



The Park United Methodist Church was offering food to hungry fair goers.



The arcade was an attractionfor many.

---
---
page last edited 08/08/2021