__________________________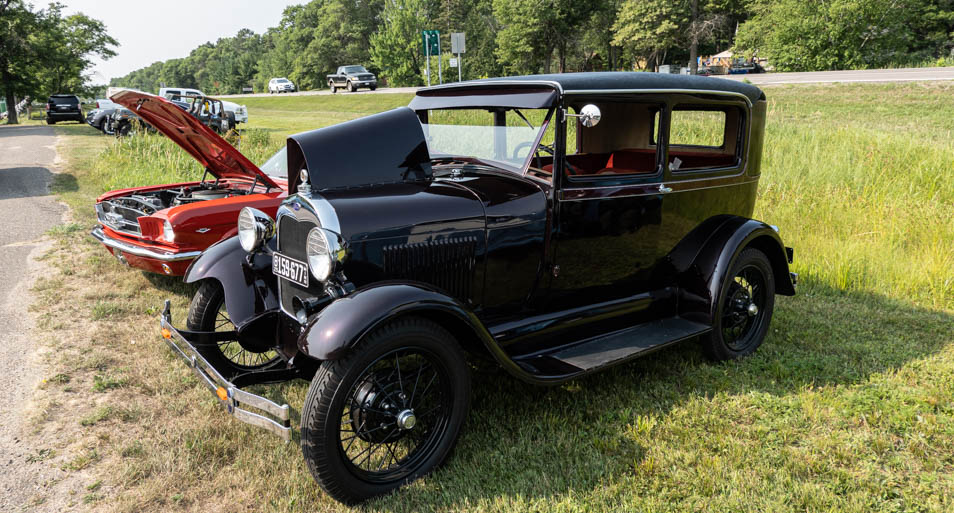 Saturday, July 17,
2021:
Antique/Classic car show at Merrifield, MN. Fords were the most popular at this one.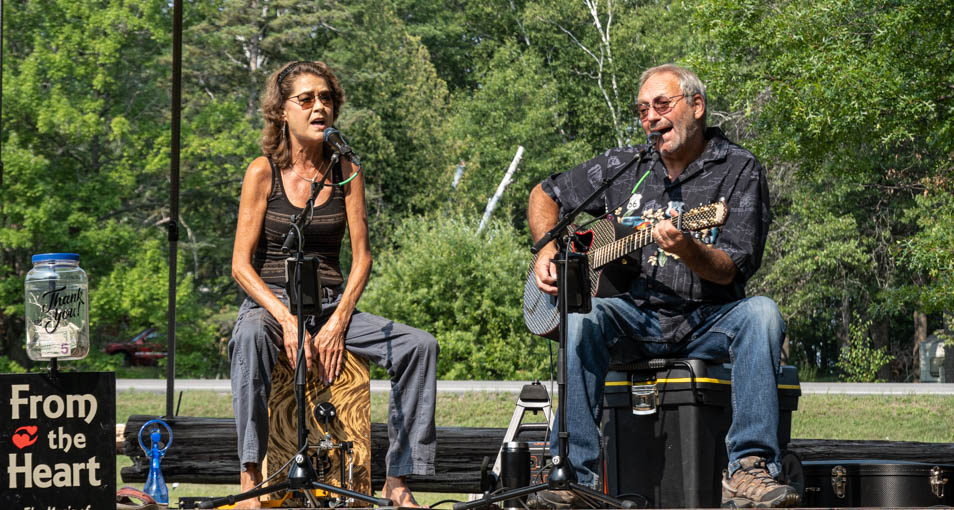 There was even music from days gone by.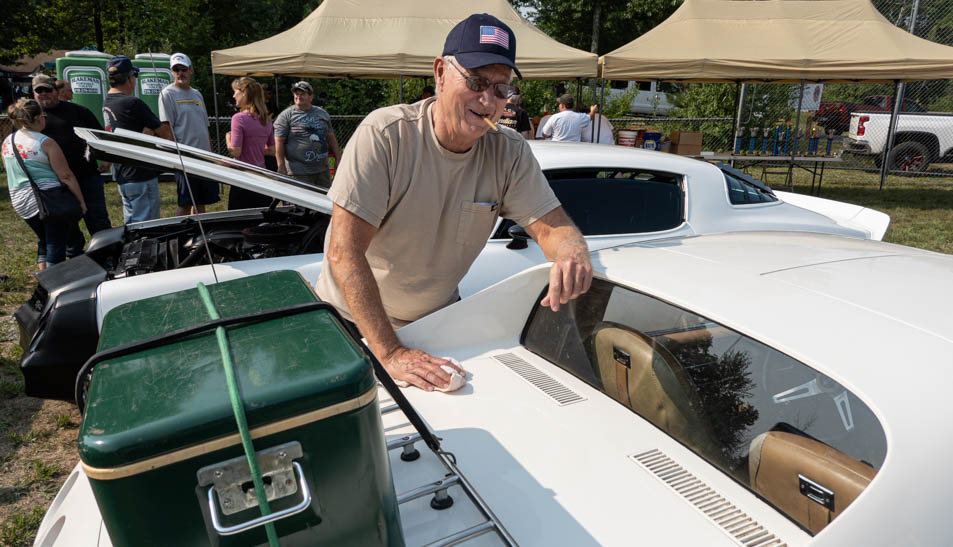 A happy collector, smoking a cigar while polishing his car.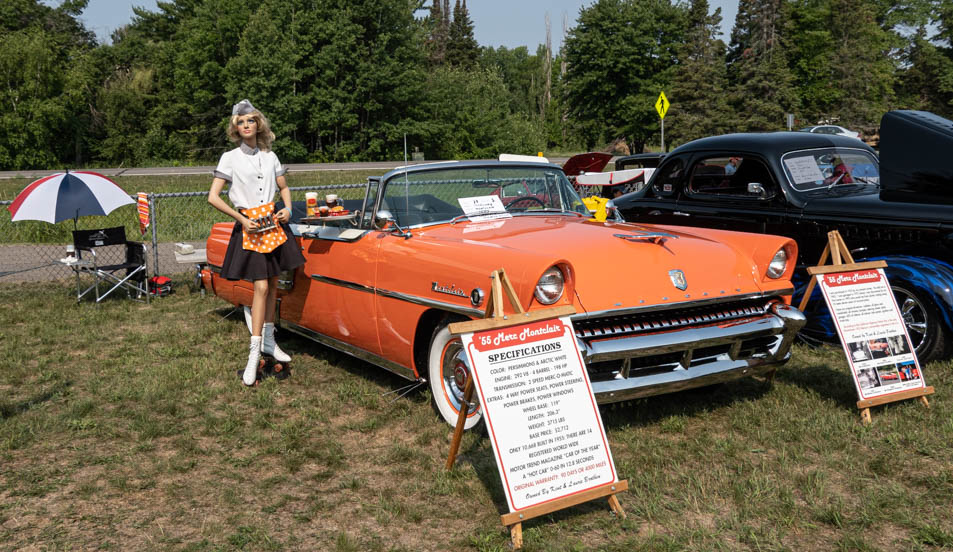 Now here is one, a 1955 Meercury Montclaire, complete with a drive-in waitress on skates!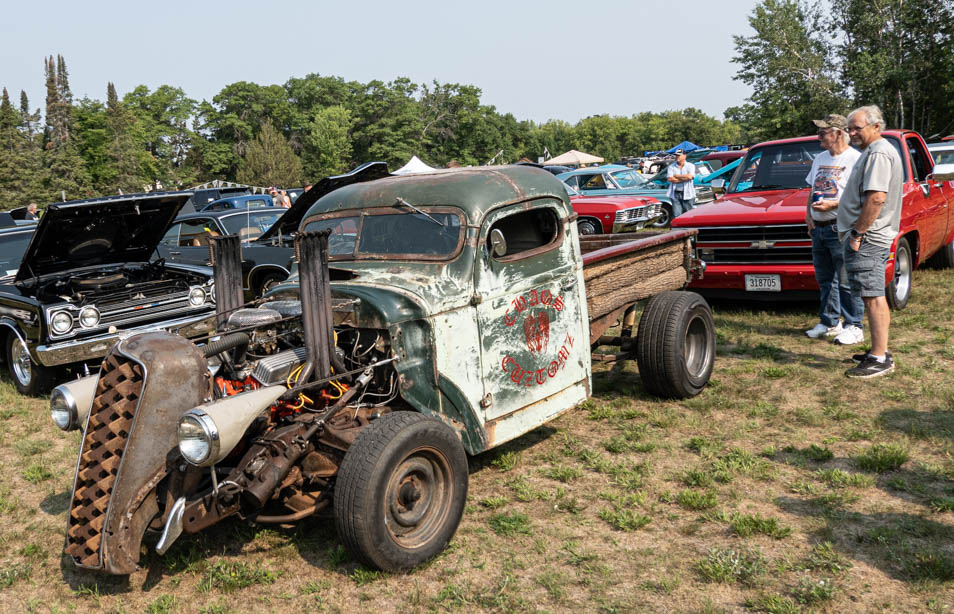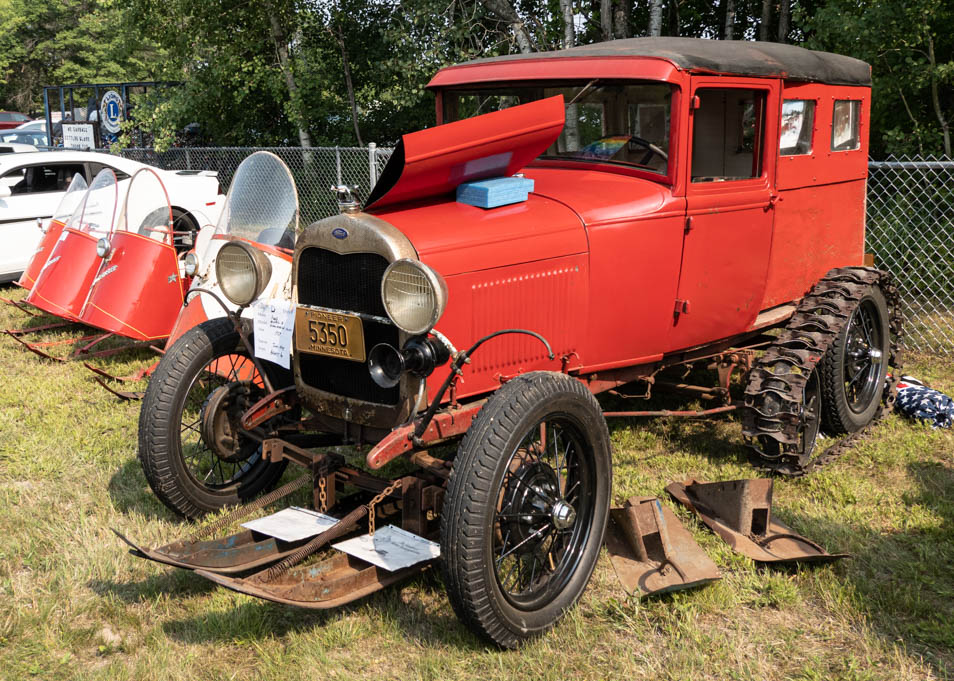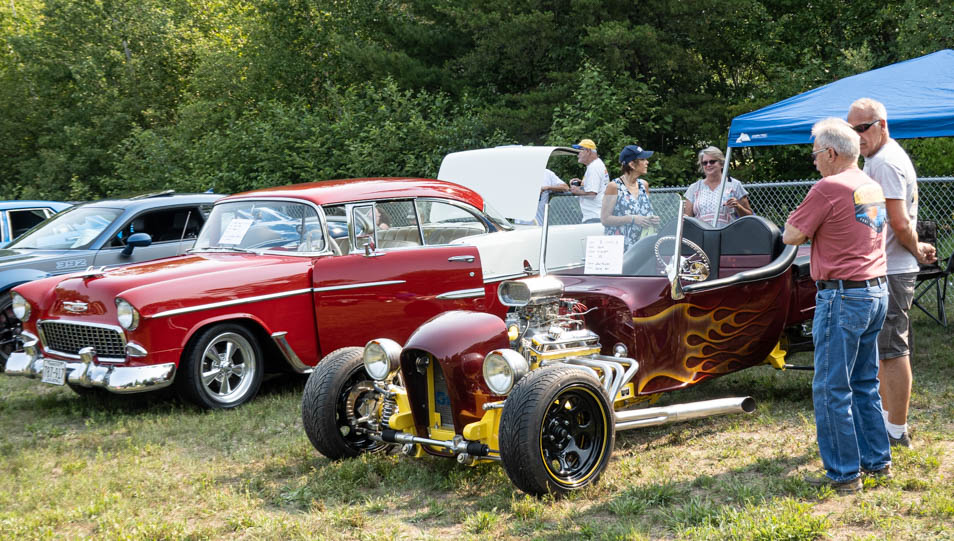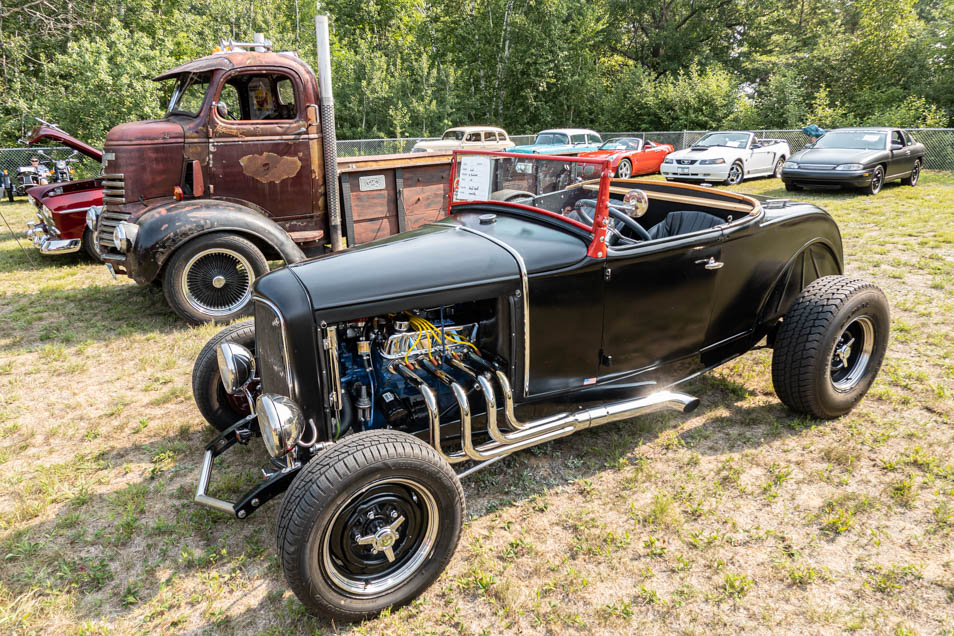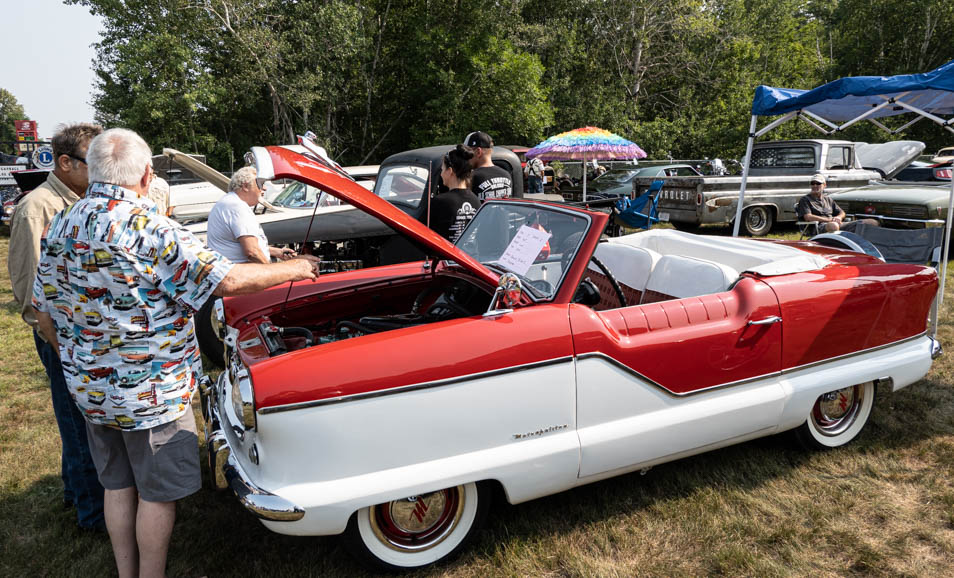 Nash Ramblers of 1957 were small by today's standards.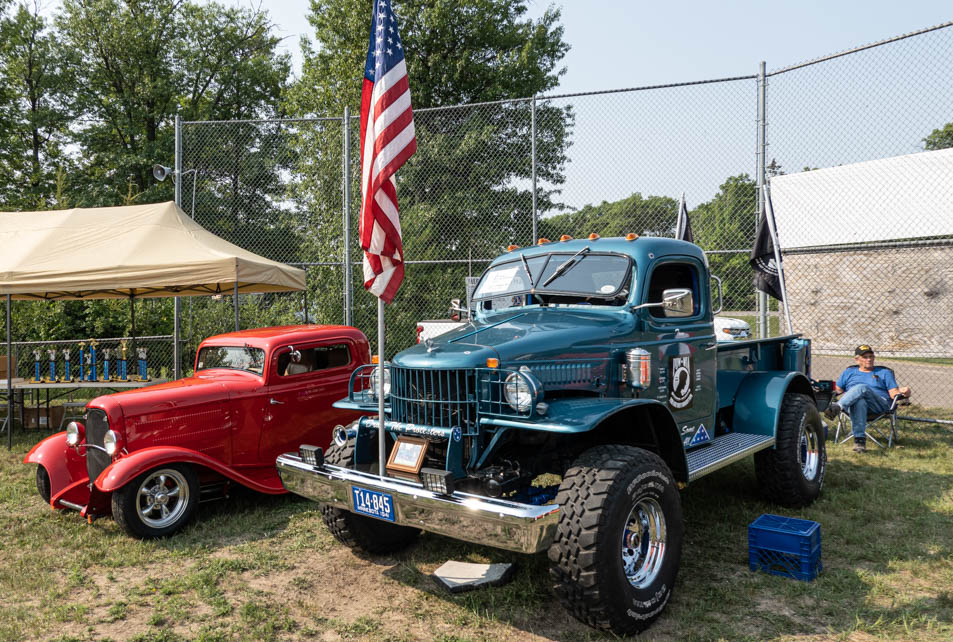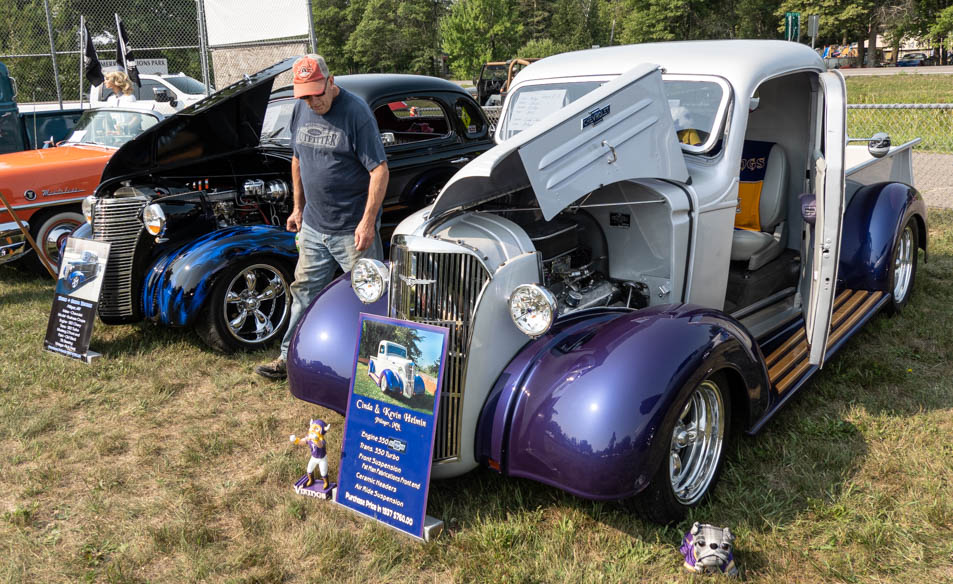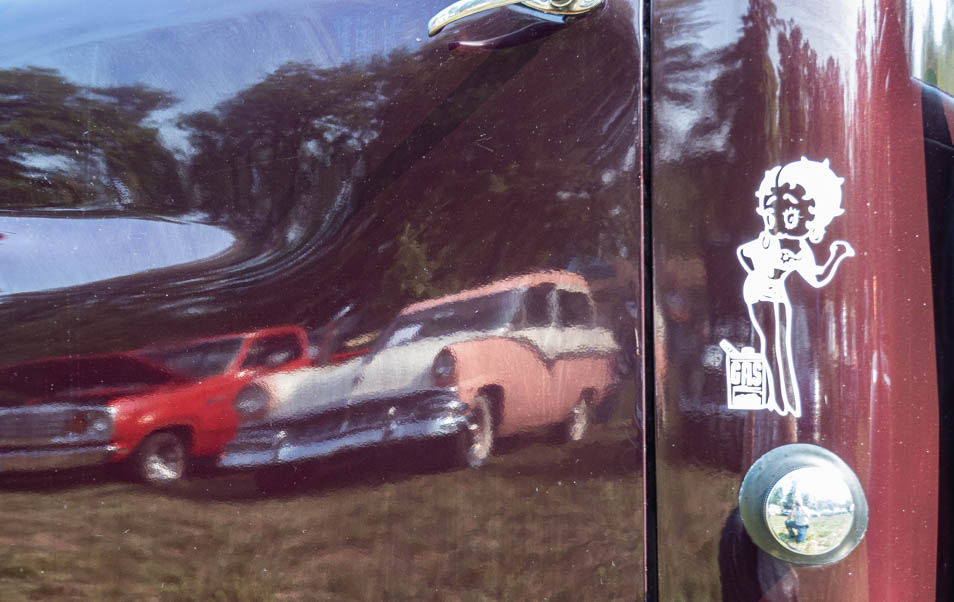 Betty Boop was was painted on a truck, thumbing a ride for gas while reflections of other cars were seen
on the door and while the photographer's reflection was on the gas cap.
---
---
page last edited 08/05/2021