__________________________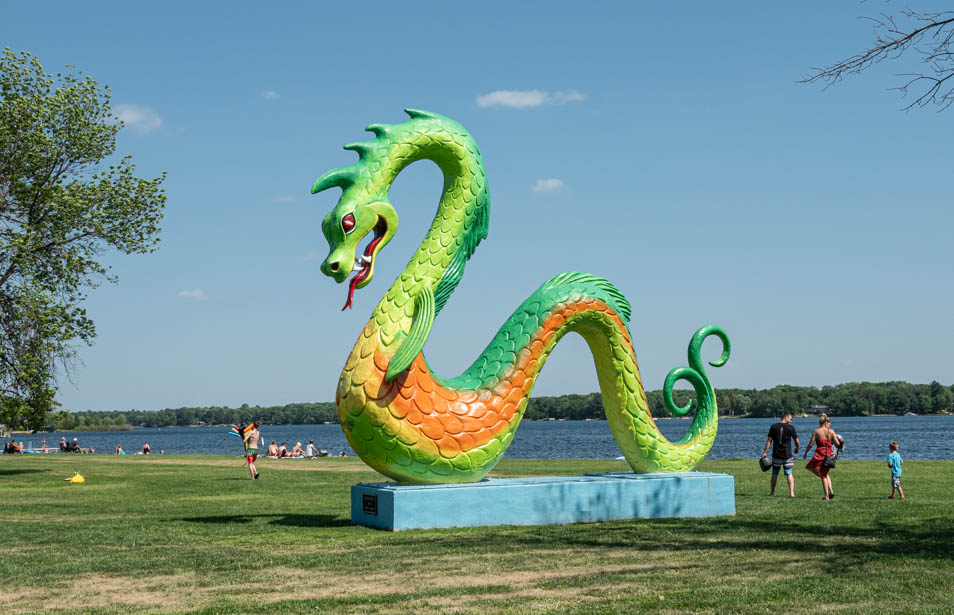 Sunday, June 6,
2021:
Crosby, Minnesota, where you will find this statue on Serpent Lake.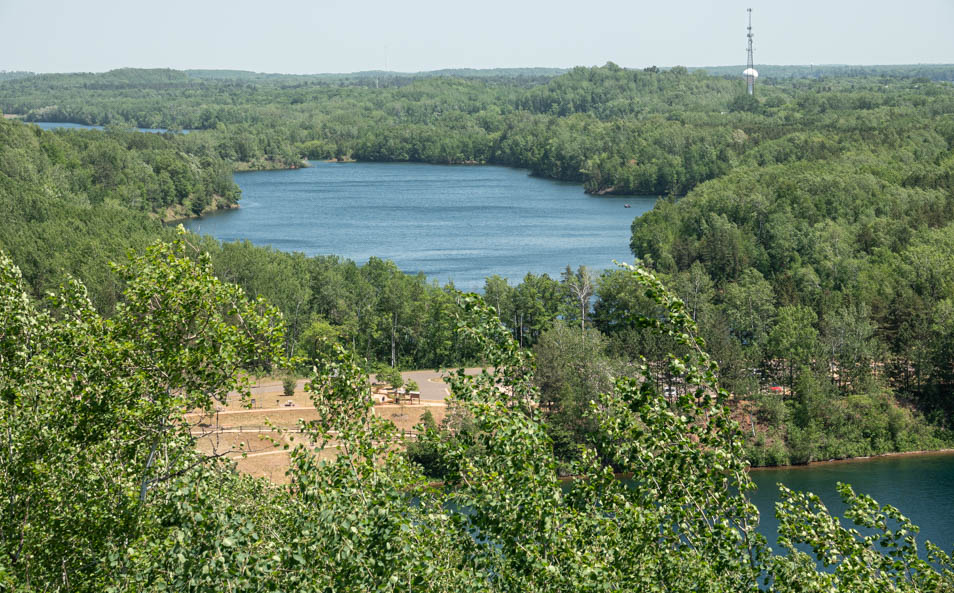 The Cuyuna Country State Recreational Area is nearby with a hill.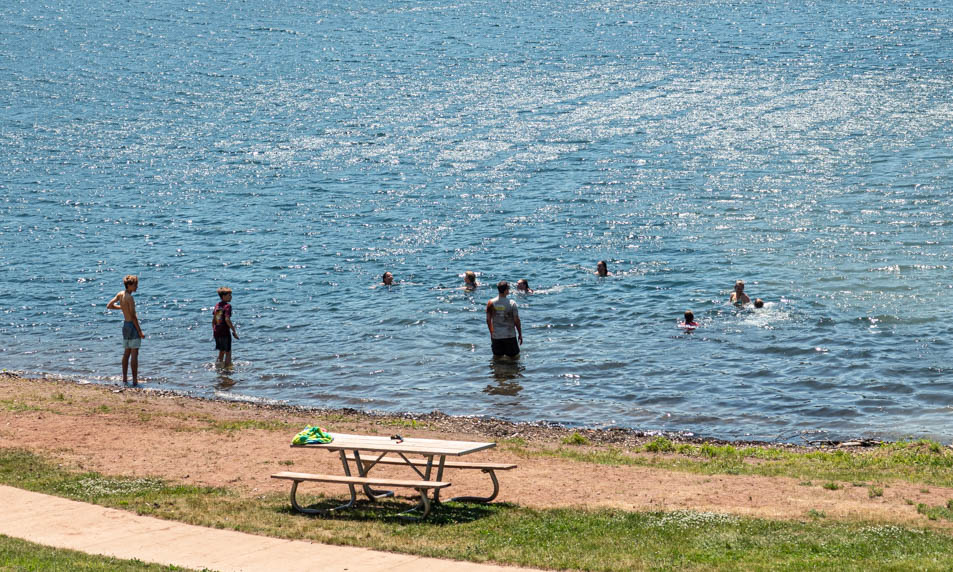 There is a popular swimming beach.


The Cuyuna Lakes Mountain Bike Trails go through there.


The orange color is from irone ore in the ground.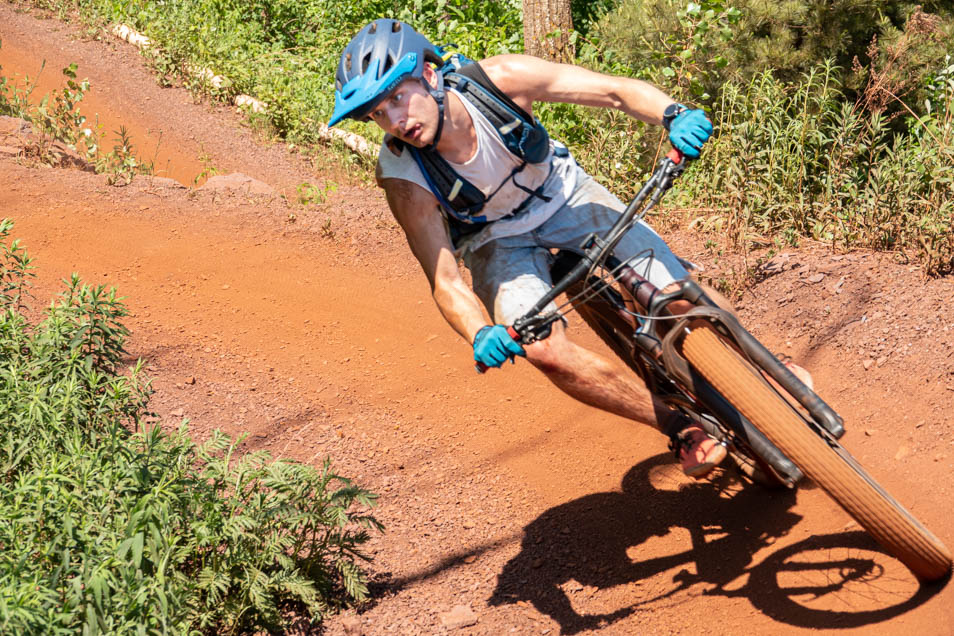 Here is a biker with a tongue out getting ready for the next obstacle.

---
---
page last edited 06/27/2021