__________________________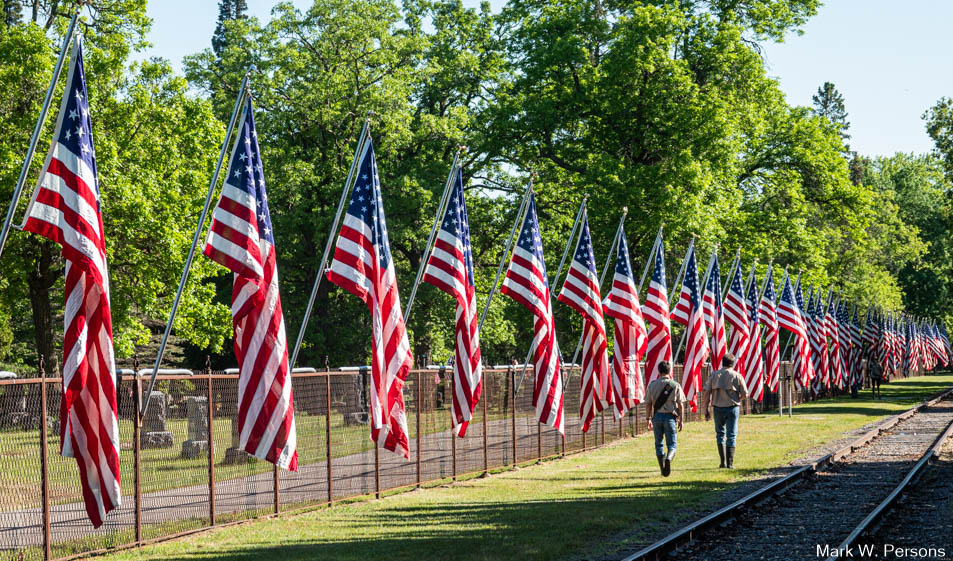 Memorial Day, Monday, May 31,
2021:
A job well done, members of Boy Scout Troop 45 set up casket flags at Evergreen Cemetery at 7:30 am.

The first Memorial Day ceremony started at the Laurel Street bridge where a wreath was dropped
into the Mississippi River and a prayer was given in memory of sailors who died at sea.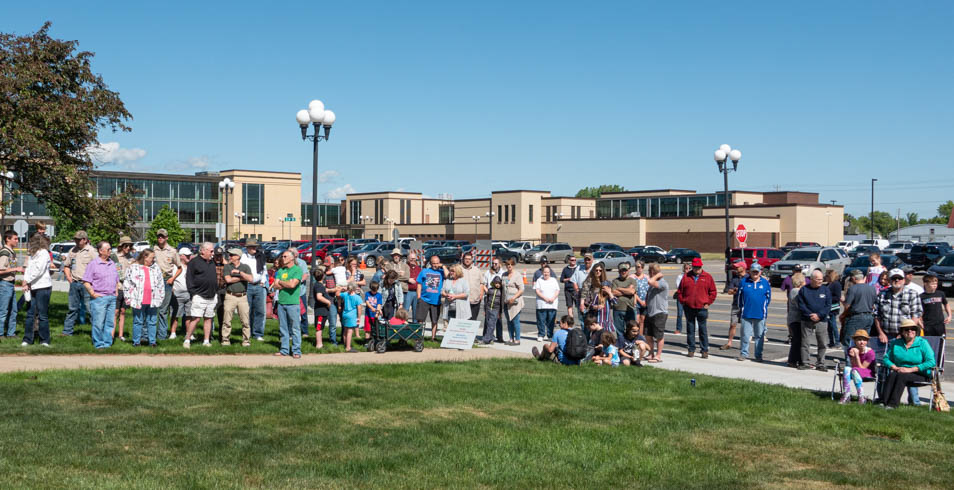 Then a crowd gathered at the All Veterans Memorial iat 4th and Laurel Streets.
The ceremony started with the Pledge of Alegiance by a Cub Scout.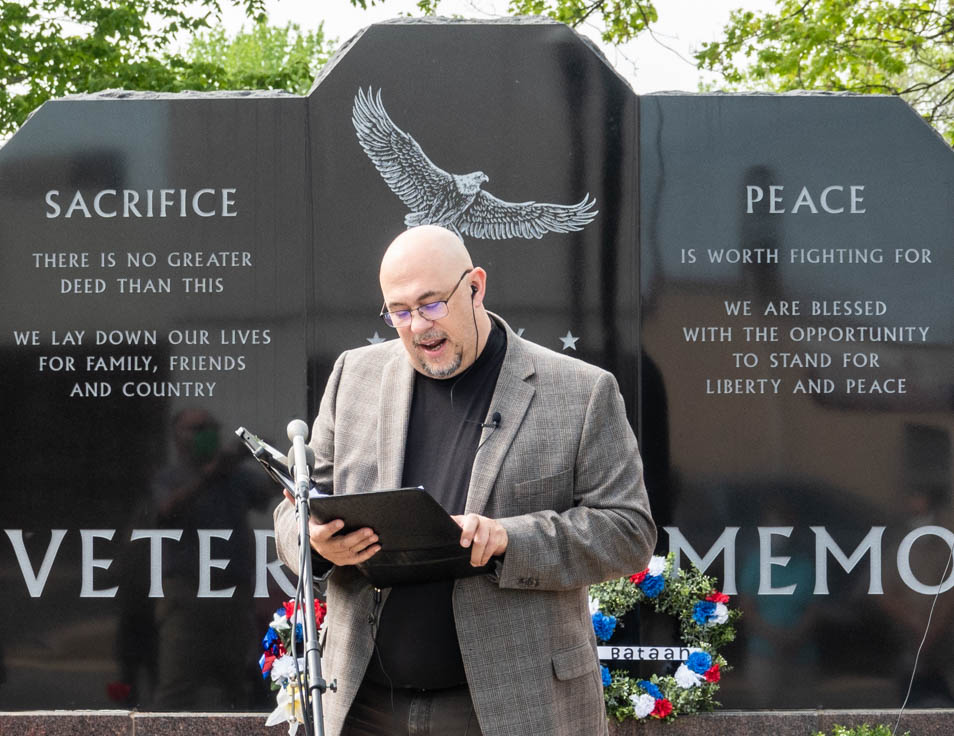 Bill Satre was the master of ceremonies.
He told of the of the 1.3 million servicemembers who died in defense of freedom.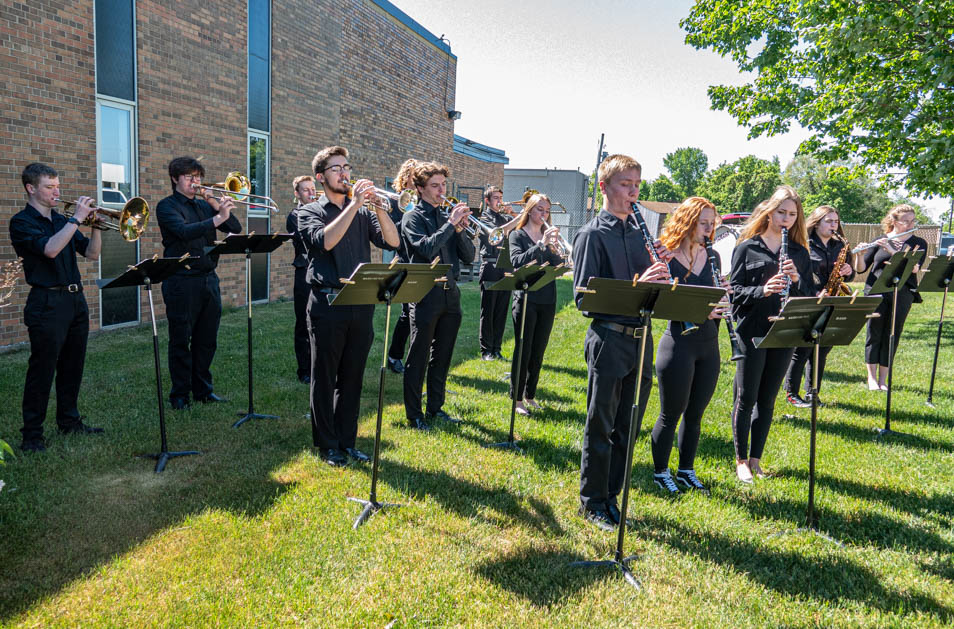 The Brainerd High School Band played patriotic music.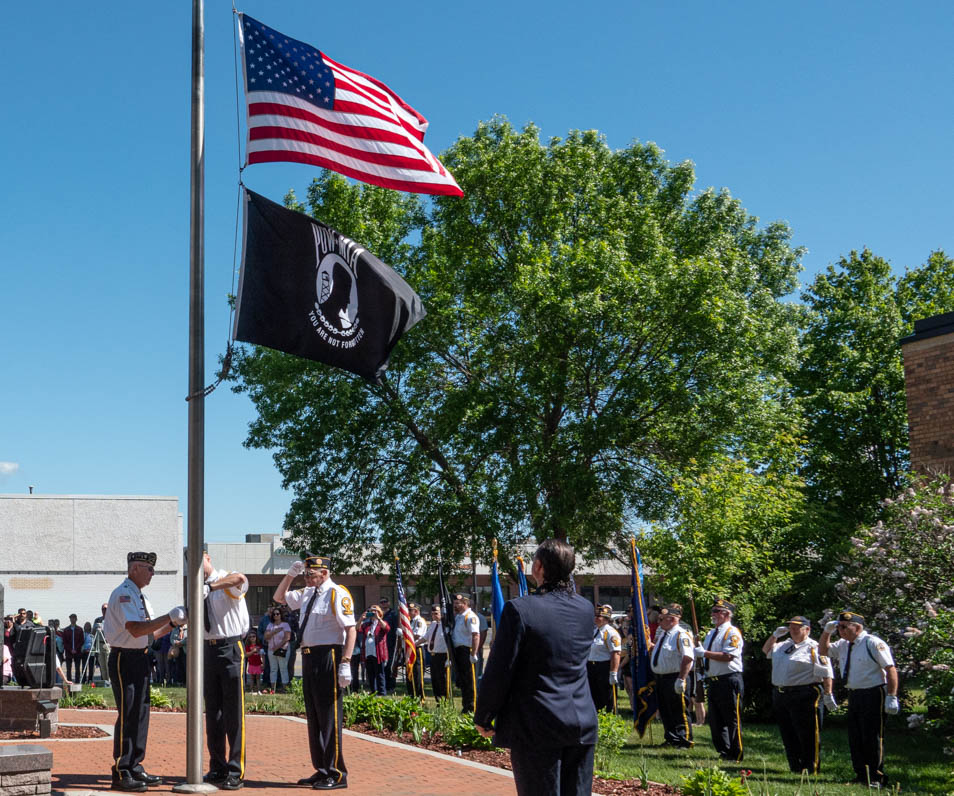 The flags were rasied a lowered, then Taps and a 21-gun salute.


---
---
page last edited 06/11/2021