__________________________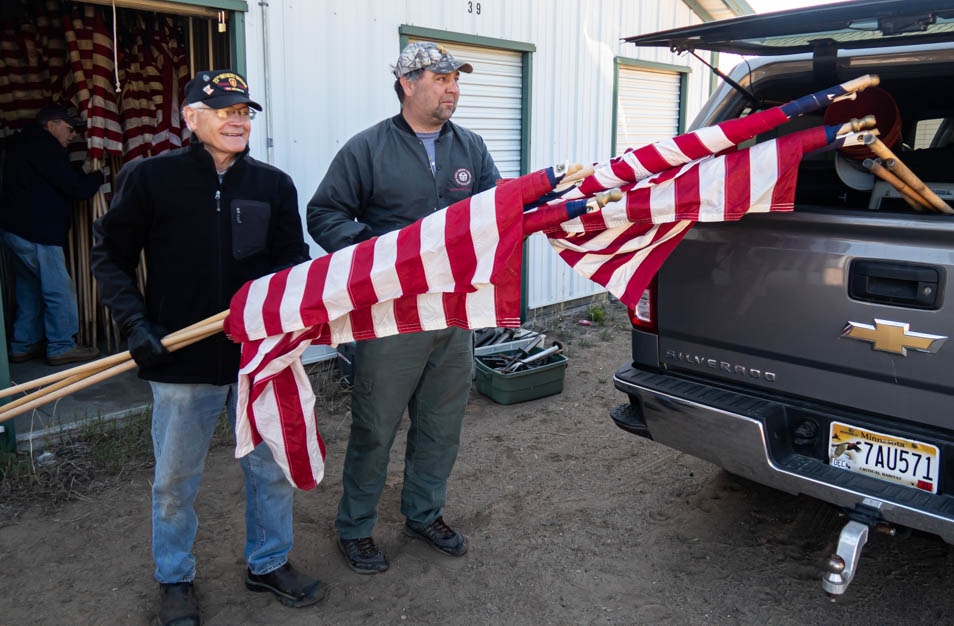 Friday, May 28,
2021:
Members of the Brainerd Memorial Day Committee loaded flags into their trucks.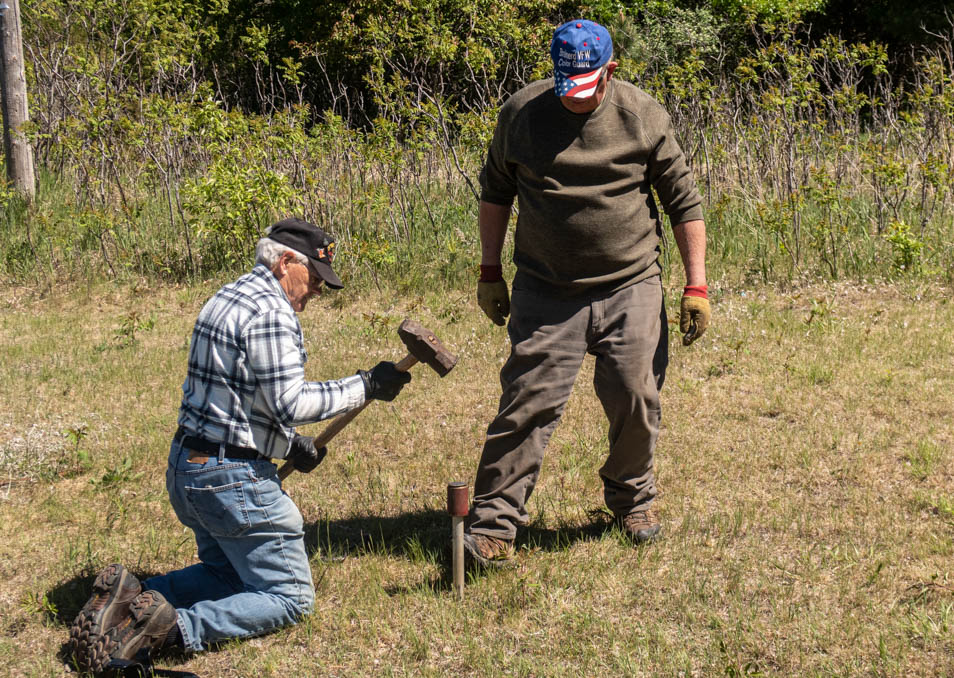 Then it was off to Memorial Gardens Cemetery, just north of Brainerd.
Five members of the Brainerd VFW pounded pipes in the ground for the flags.

Marty Judd, on the left, brought his 1936 V-8 Ford Pickup Truck. That's American!



---

Saturday May 29, 2021:


Cub Scouts from Baxter Pack 36 showed up at Evergreen Cemetery to put out flags.
They were led by Travis Bjerletvedt.


These young people are serious about America and its flag


There was at least one Lion in the pack too.


Away the went to put more flags in. Memorial Day information.
---
---
page last edited 06/07/2021