__________________________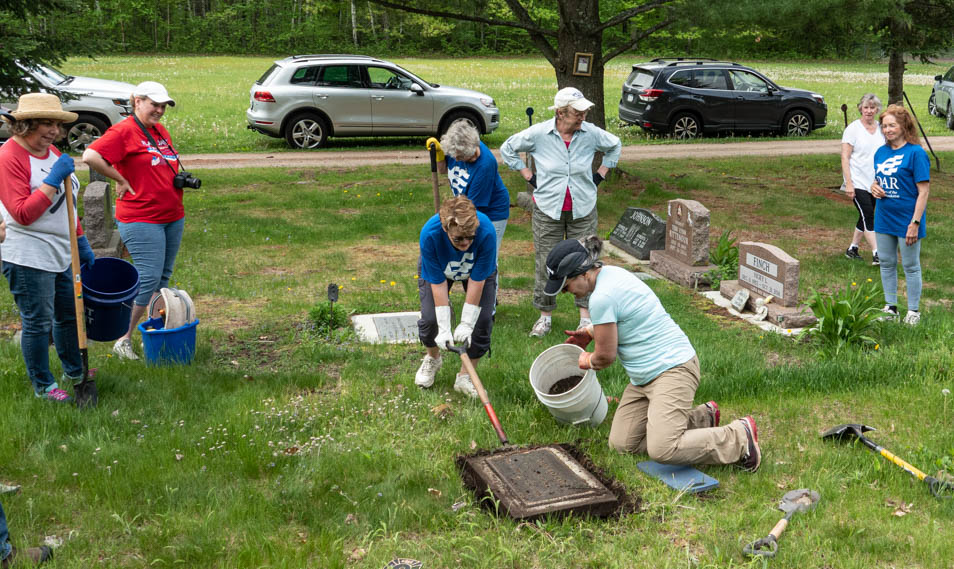 Saturday, May 22,
2021:
The Captain Robert Orr Chapter of the Daughters of the American Revolution
showed up at the Garrison, MN, cemetery to clean gaves of veterans.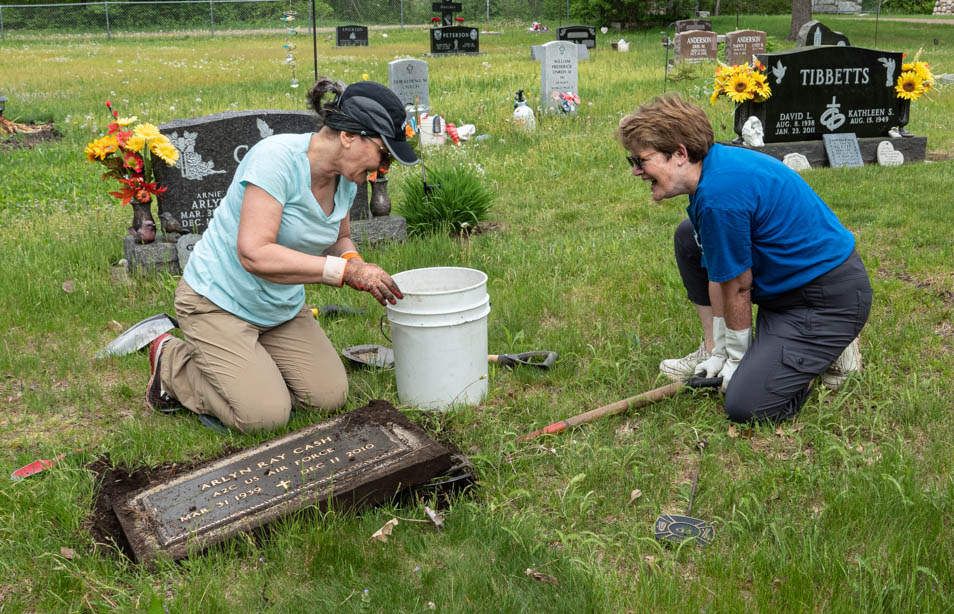 Paula, on the right, is using a pitch fork to raise one end of a grave marker so more soil can be put underneath.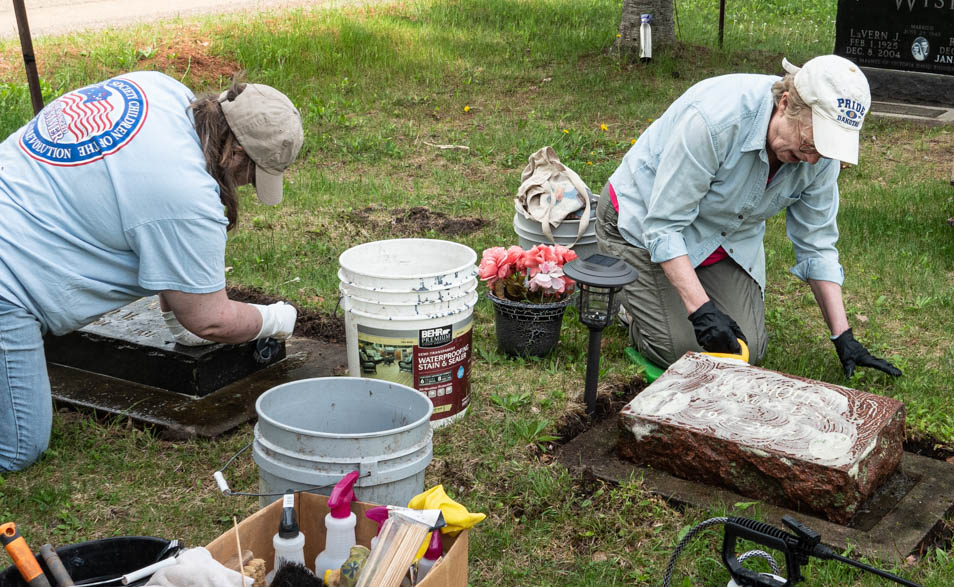 Scrubbing of the grave stones.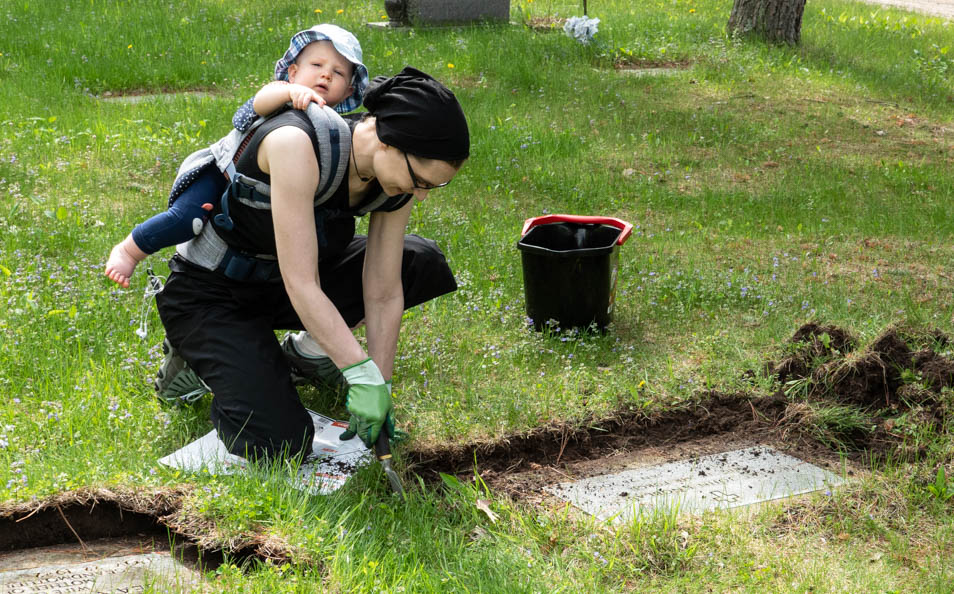 They cleared grass from around the makers too.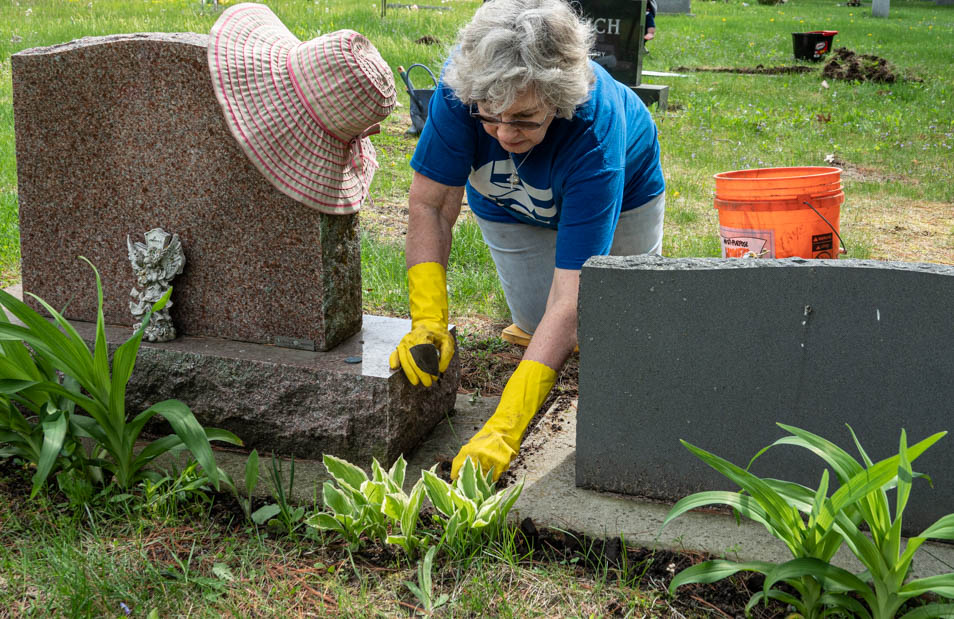 And in beween.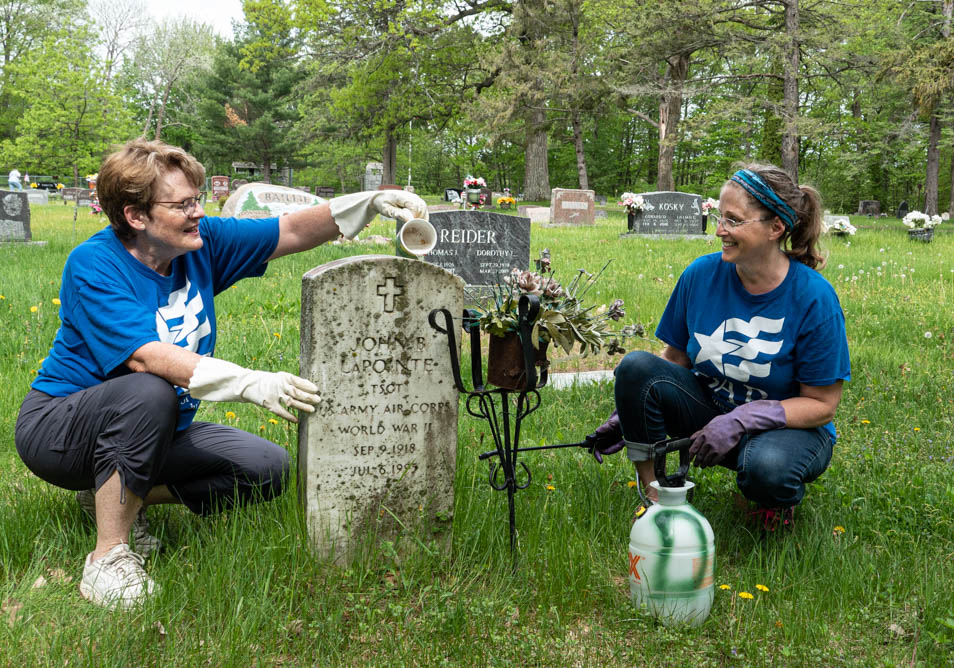 They used a product calld D/2, which is specifically designed for the job of cleaning.

Then the fun began when the ladies used dowsing rods to search for water.
in total, 14 people cleaned 21 graves and had a lot of fun getting together.
---
---
page last edited 05/30/2021