__________________________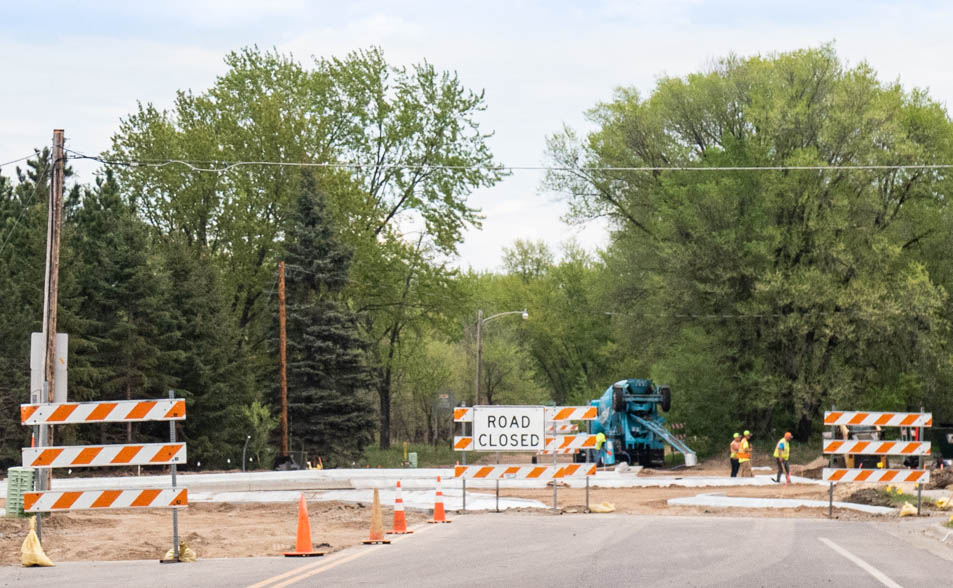 Tuesday, May 18,
2021:
Road construction continues at Jackson and NW 4th Streets in Brainerd.
This is on the east side of Essentia Health Sports Center.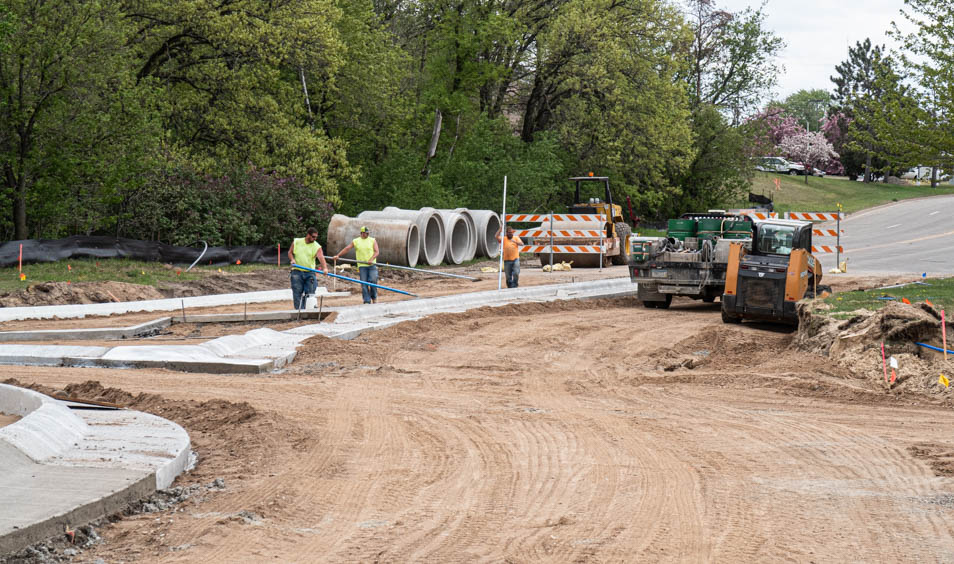 A crew is changing the intersection to be a roundabout.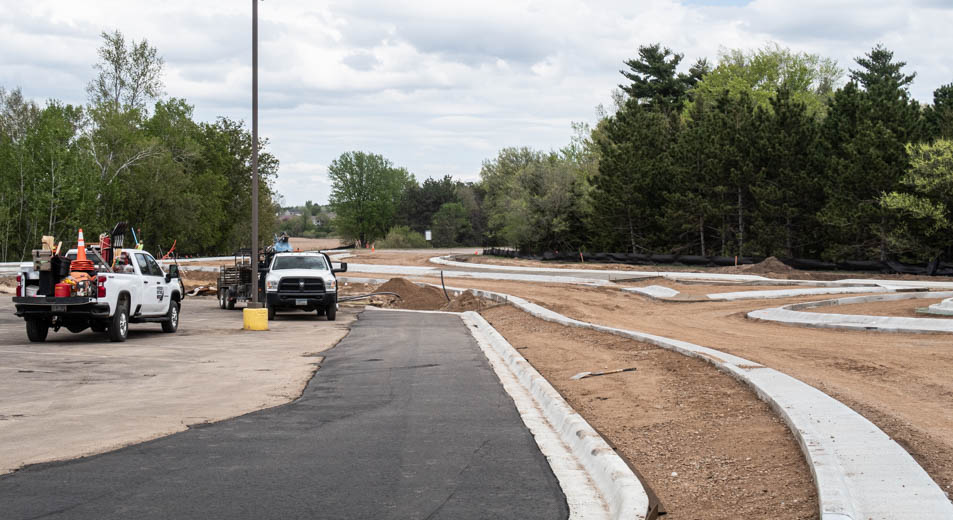 Lots of concrete and work.

They say the project will be complete by mid-June. Mark loves to watch construction work.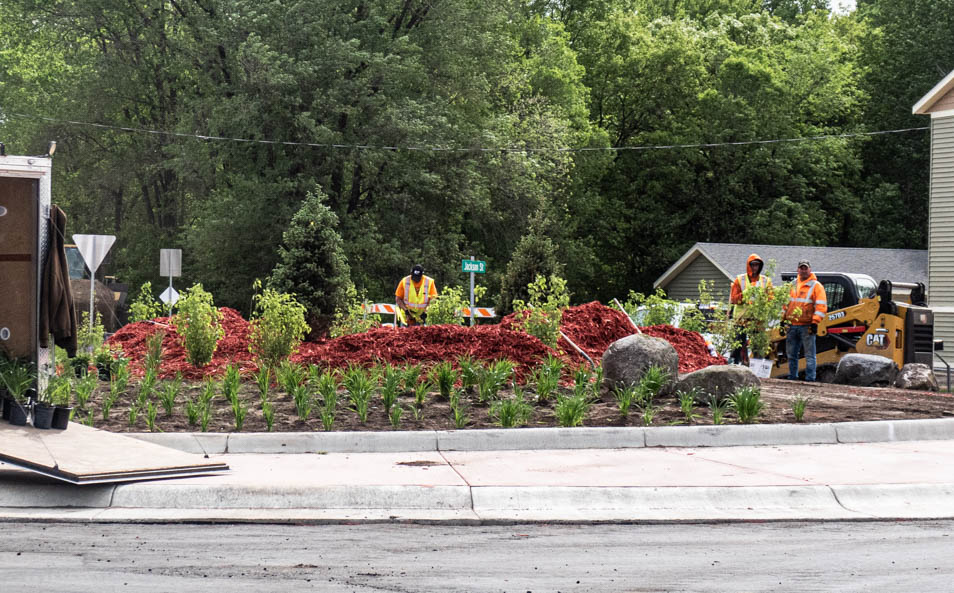 Update May 26, 2021:


The roadway has one layer of asphault and the inner circle of the roundabout is being worked on.
Plants and rocks beautify the project.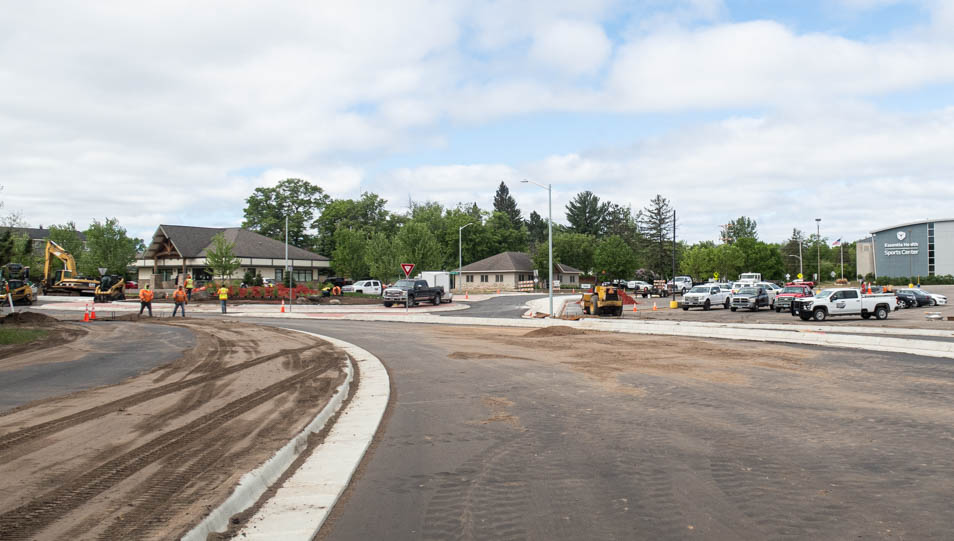 A view of the roundabout approach from the northeast on Riverside Drive.
The Essentia Health Sports Center is seen on the right.
It looks like the project may be ahead of the scheduled middle of June completion estimate.
---
---
page last edited 05/26/2021