__________________________



Saturday, May 1,
2021:

Mark and Paula attended to the annual Duluth/Superior hamfest where mateur radio equipment is bought and sold.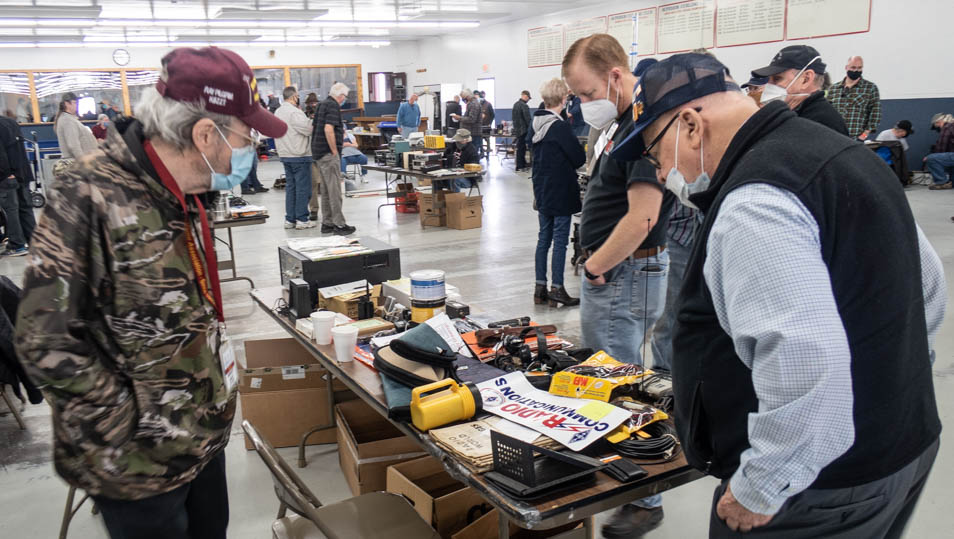 Masks were worn everywhere and plenty of people showed up.

Plenty of old equipment on the tables.


Lots of looking and many hams went home with equipment for their hamshacks.


How does this work?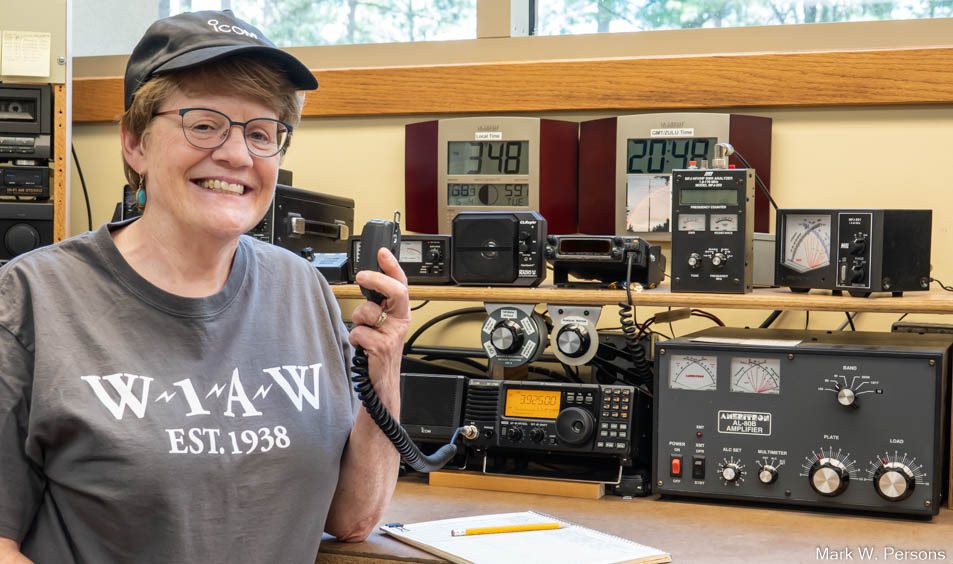 Paula was the grand prize winner of an Icom IC-718 Transceiver, which works from 1.8 to 29.7 MHz.
It was at this same event in 1997 that she passed the 20 word per minute Morse Code exam to get her
Amateur Extra license with the callsign W0HA. Back at home, the transceiver is the one with the amber display.
It is capable of making radio contacts anywhere in the world under the right conditions.
---
---
page last edited 05/11/2021