__________________________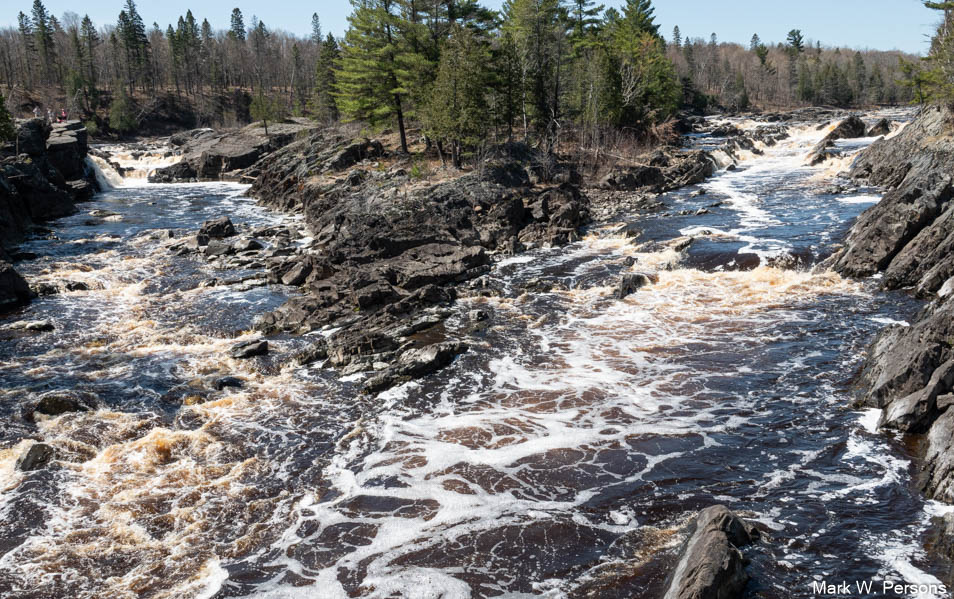 Saturday, May 1,
2021:
Jay Cooke State Park. Mark and Paula stopped by to do some hiking.
They put on about three miles that day walking up and around the river.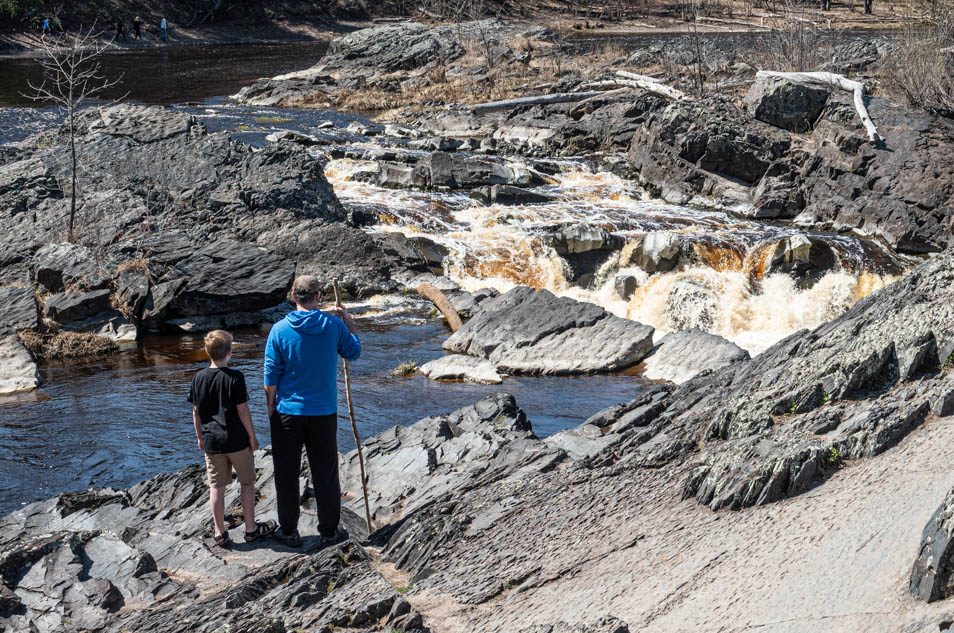 Plenty of other sight seeers out there as well.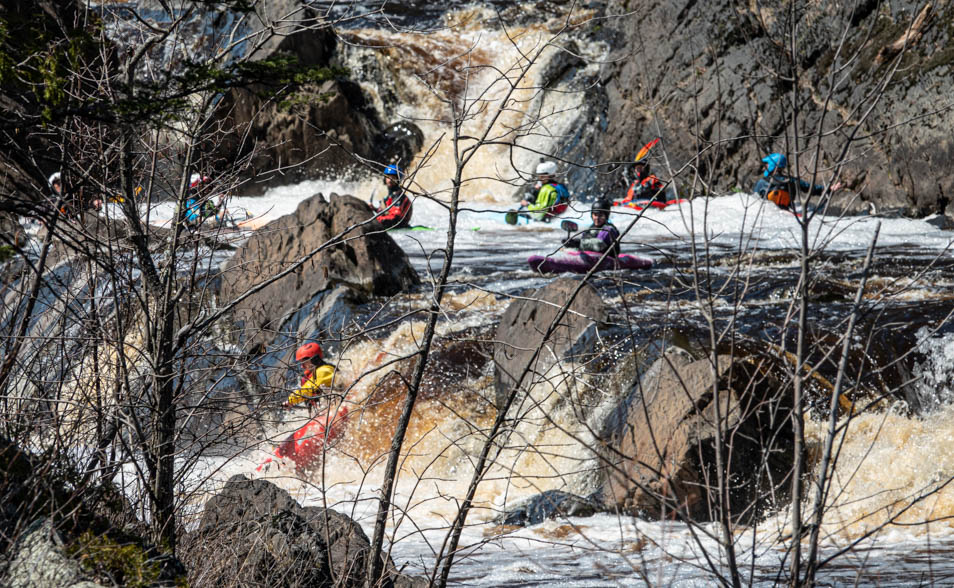 Then it happened, a group of kayakers showed up.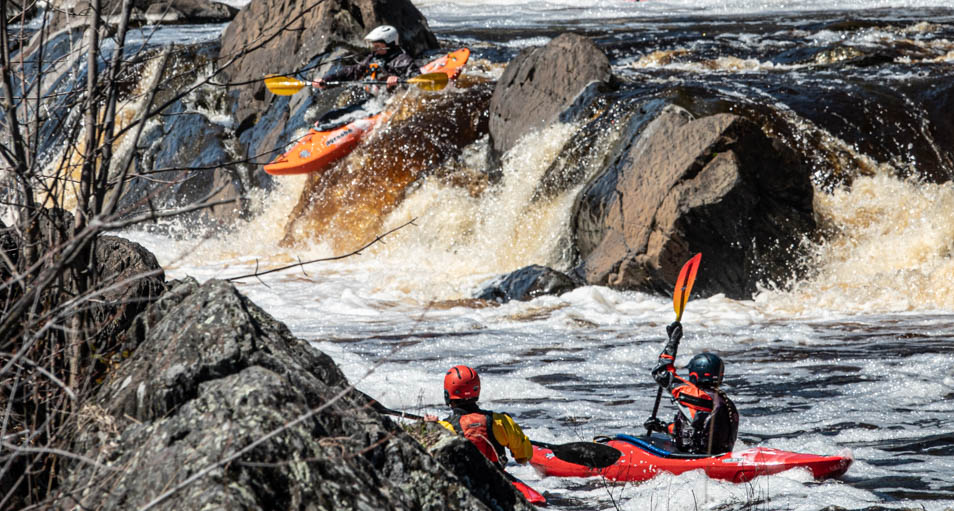 They were having a wonderful time on the water falls.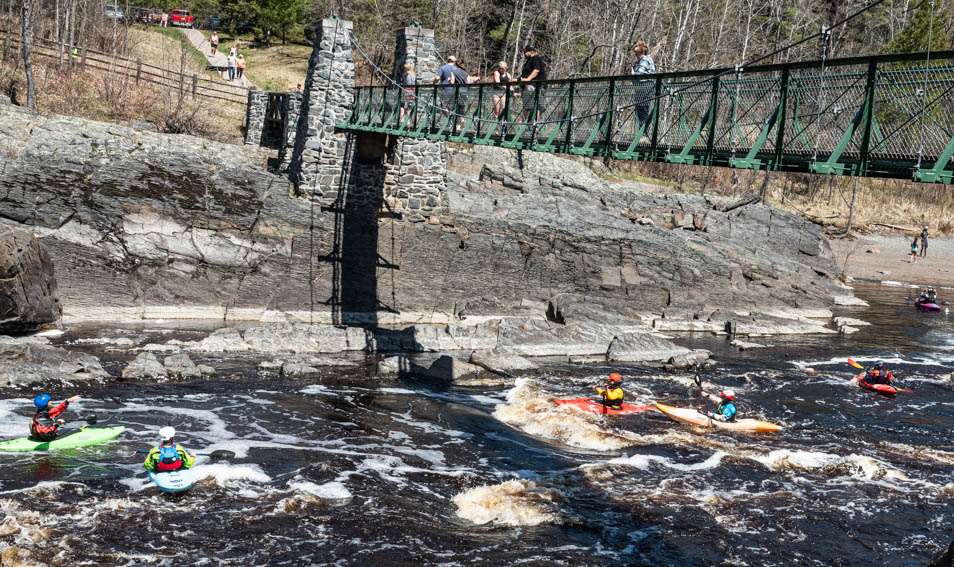 And under the bridge.

The green one would turn over than then come upright in just seconds.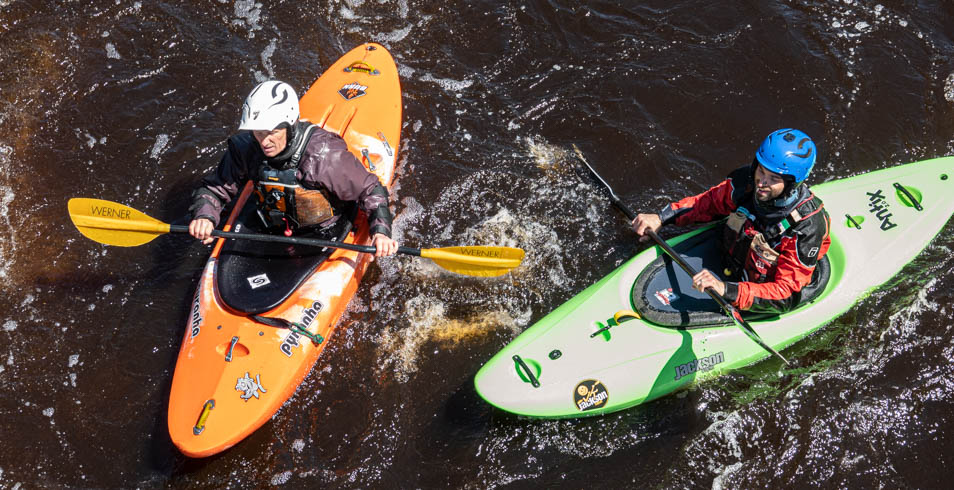 ---
---
page last edited 05/13/2021