__________________________



Friday, April 30,
2021:

(l-r) Deep Diver Paula and her friend Scuba Leslie at the Great Lakes Aquarium in Duluth, MN.
They volunteer time to help.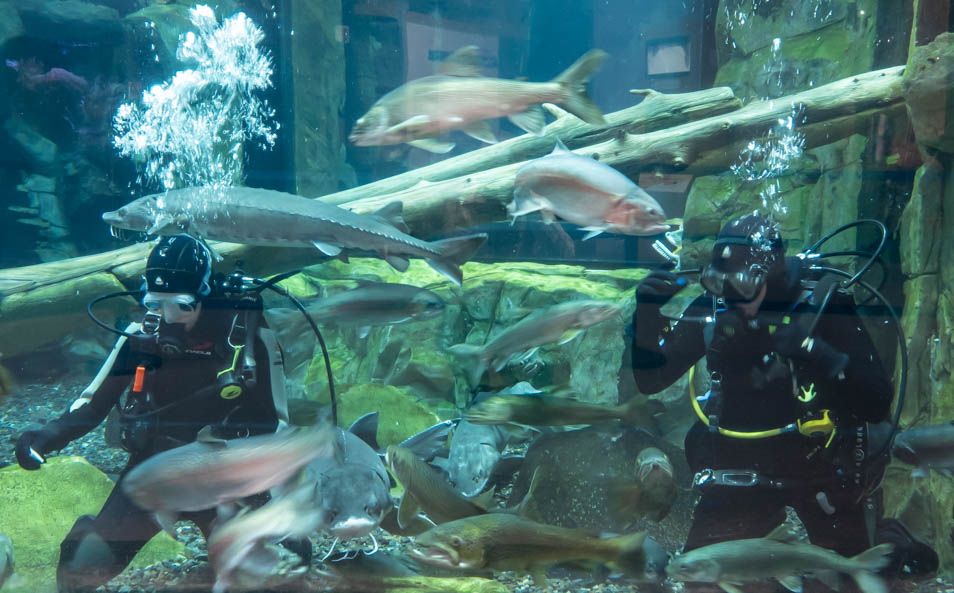 Feeding their underwater friends. Each fish type gets its own diet of food.

Divers make it fun for visitors and clean the tanks.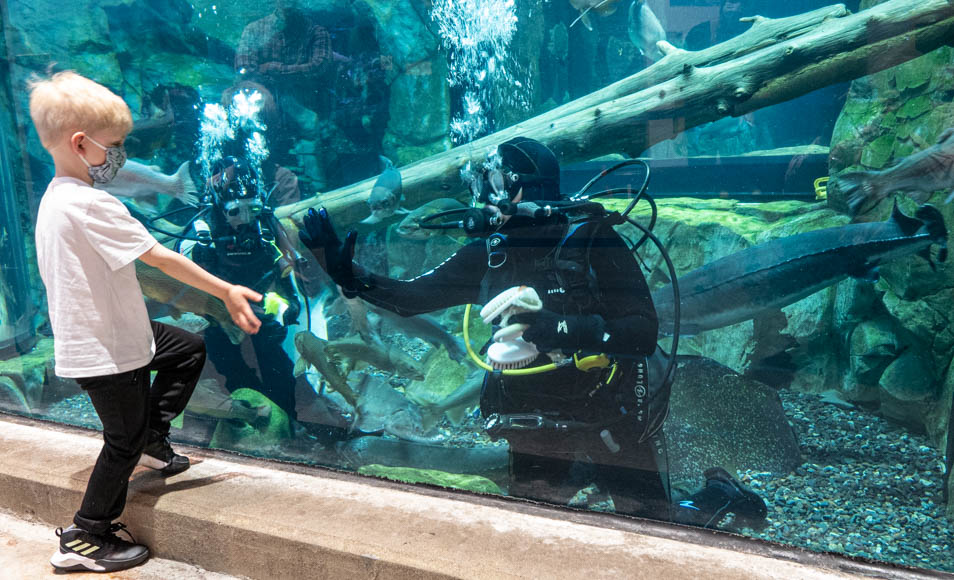 It is as much fun for the divers as it is for the audience!
---
---
page last edited 05/08/2021