__________________________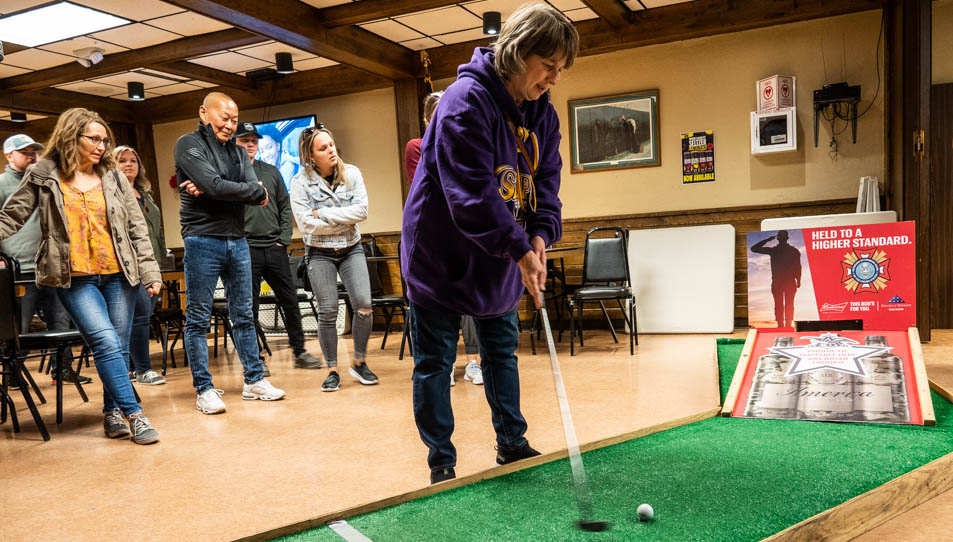 Saturday, April 24,
2021:
Downtown Golf in Brainerd. It was cancelled last year, but back on this year.
The event started at the Brainerd VFW.

They said there was skill involved, but it looked more like fun.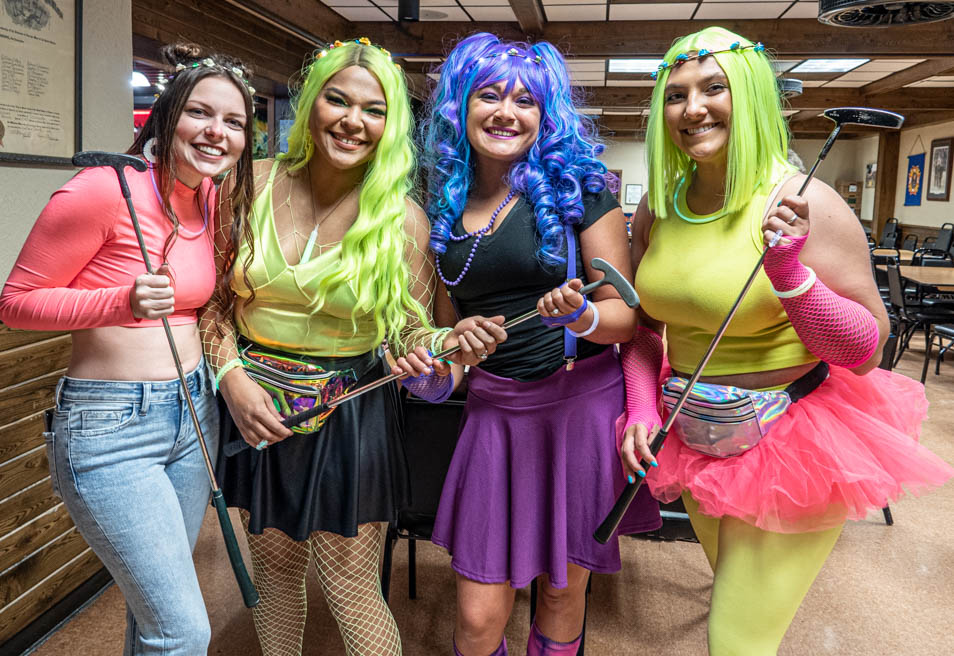 Then these ladies showed up.

Lots of interesting characters that day.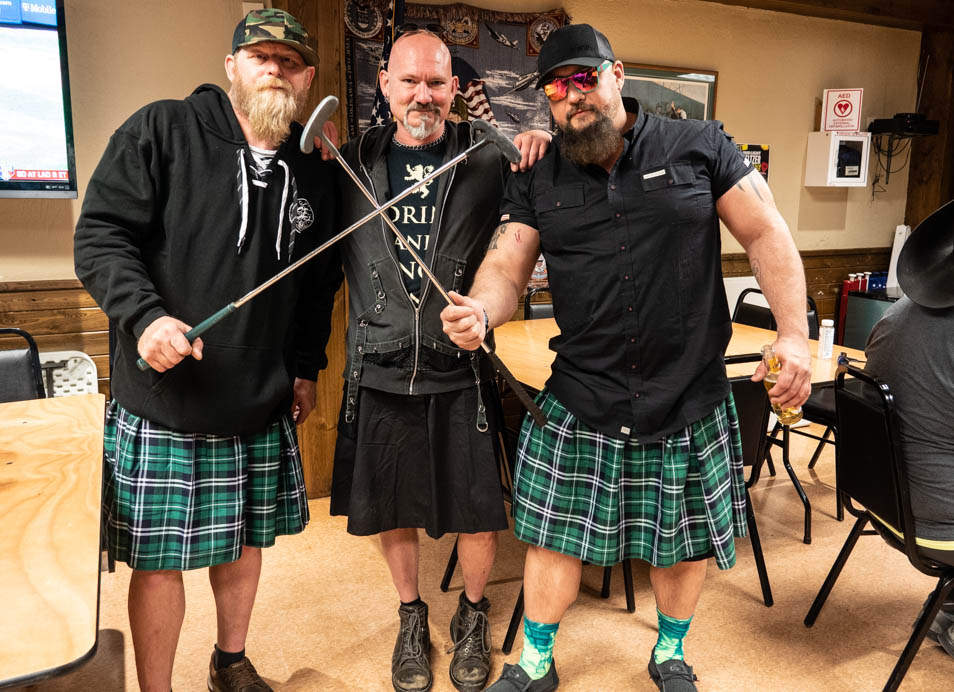 Would you wear kilts too?

---
---
page last edited 04/25/2021