__________________________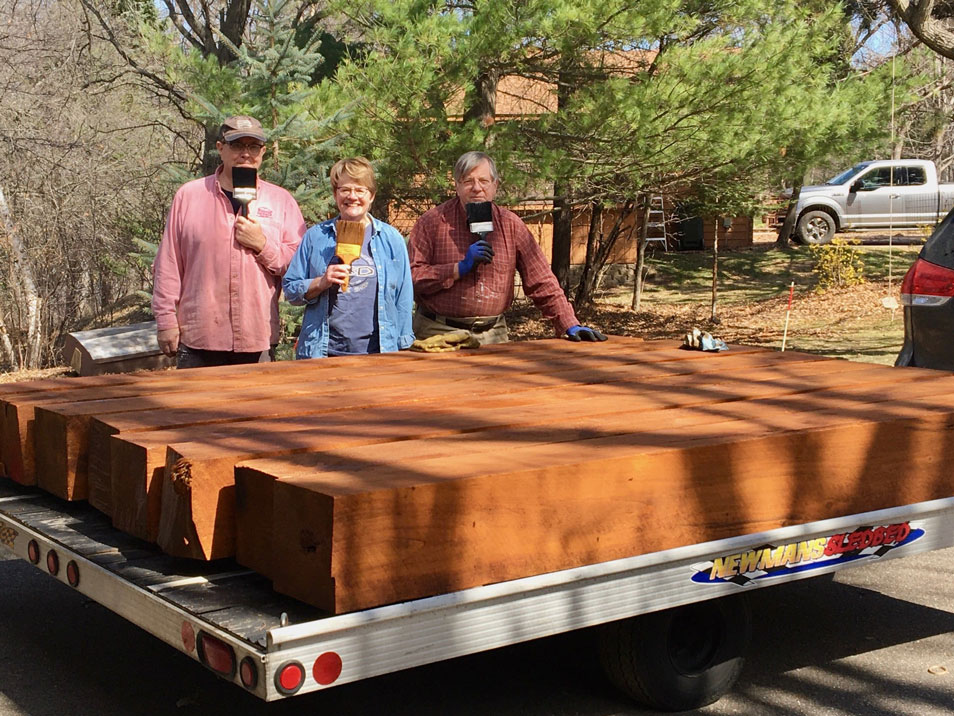 Saturday, April 17,
2021:

Paula was with her Brainerd Rotary friends staining timbers for a new pavilion at Brainerd Rotary Park.
(l-r) John Forrest, Painter Paula and Mark Halvorson.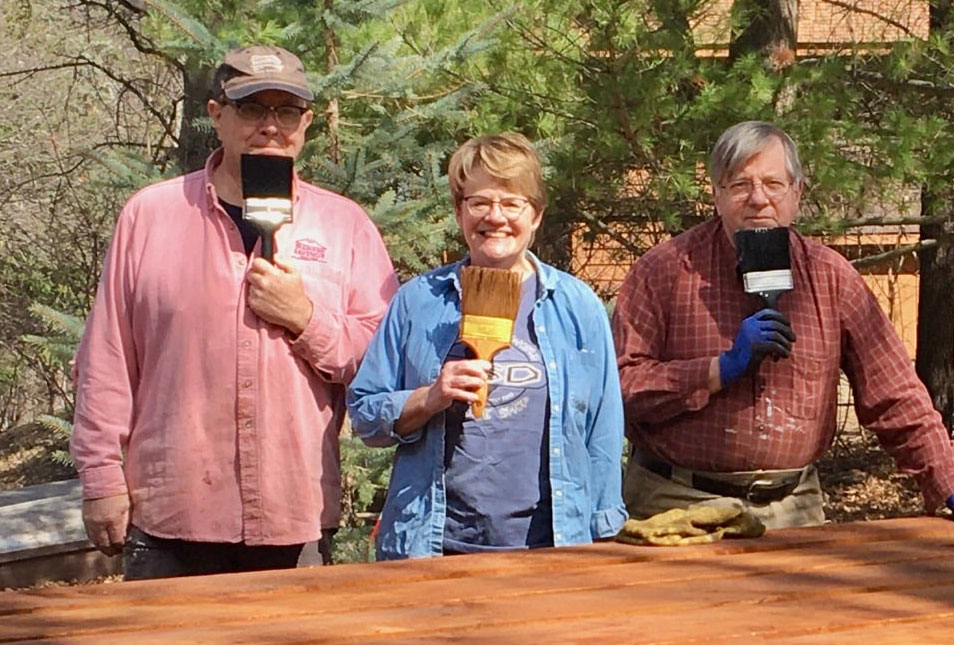 A close-up view shows their paint brushes, ready to paint beards on each other.
Paula said she had more paint on herself than the wood when she got done!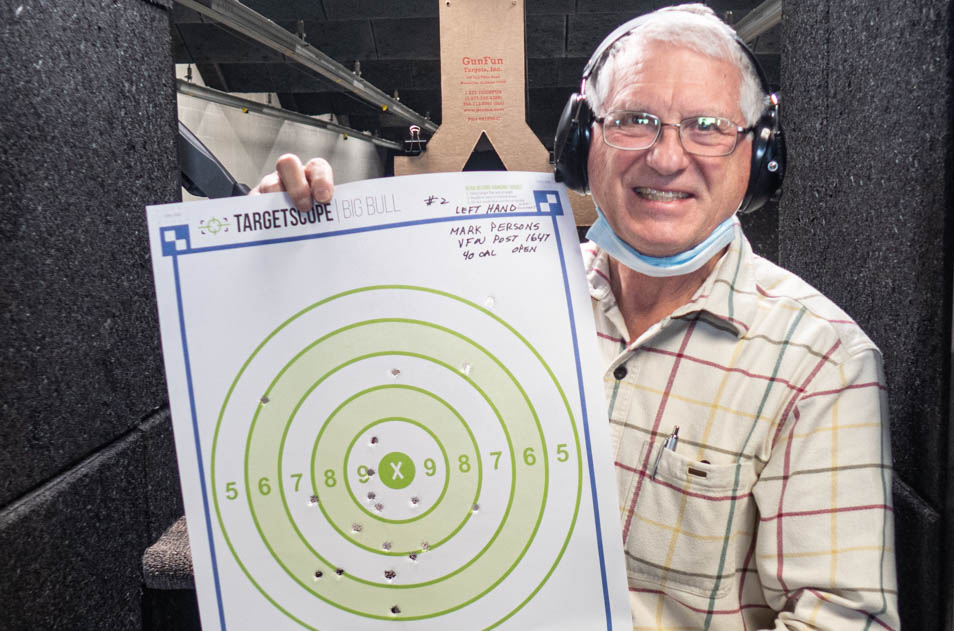 Meanwhile, Mark was at the annual state VFW Pistol Shooting Competition in Rogers, MN. He took 13th place!
Mark said, "Being a sergeant in the U.S. Army didn't automatically make him a marksman."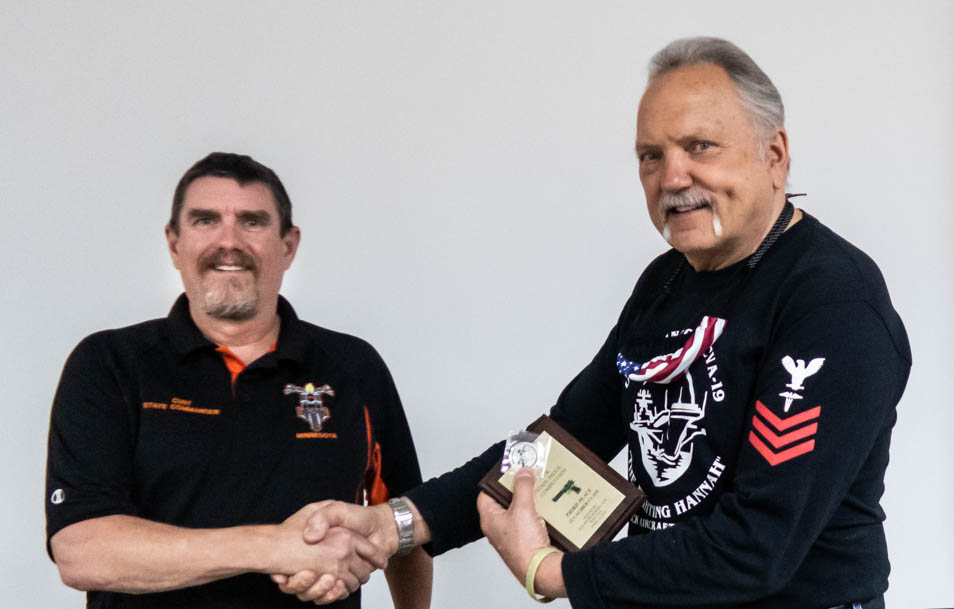 (l-r) VFW State Commander Curt Hermanson congratulated Brainerd VFW Junior Vice Commander
Mike Williams for his thrid place win in the 22 caliber class. Mike says he was first in left-handed shooting.
Last year he would have taken fourth place, but they only gave trophies for the first three places!

Mark remembers when Dead Eye Paula took third place in the 22 caliber competition at the 2019 annual state
VFW Pistol Shooting Competition. She received the award from Brainerd VFW Commander Chip Borle.
---
---
page last edited 04/22/2021