__________________________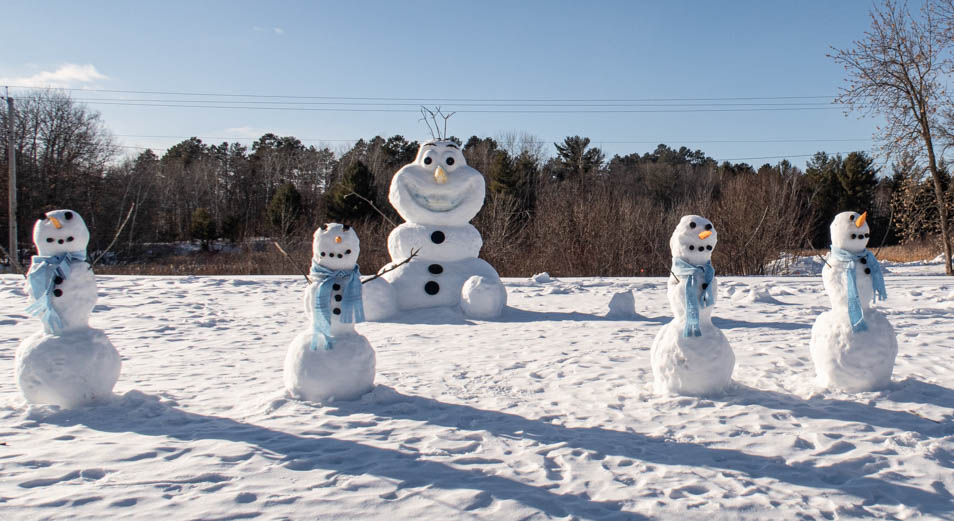 Sunday, February 14,
2021:
Valentines Day.


It was 24 degrees below zero, up from 33 below the previous day.
Mark and Paula headed out to see what the world was like under cold conditions.

They came across these snowmen in Hackensack, MN.
Paula repaired one which had its nose out of joint. Another had a Florida scarf on...wishful thinking!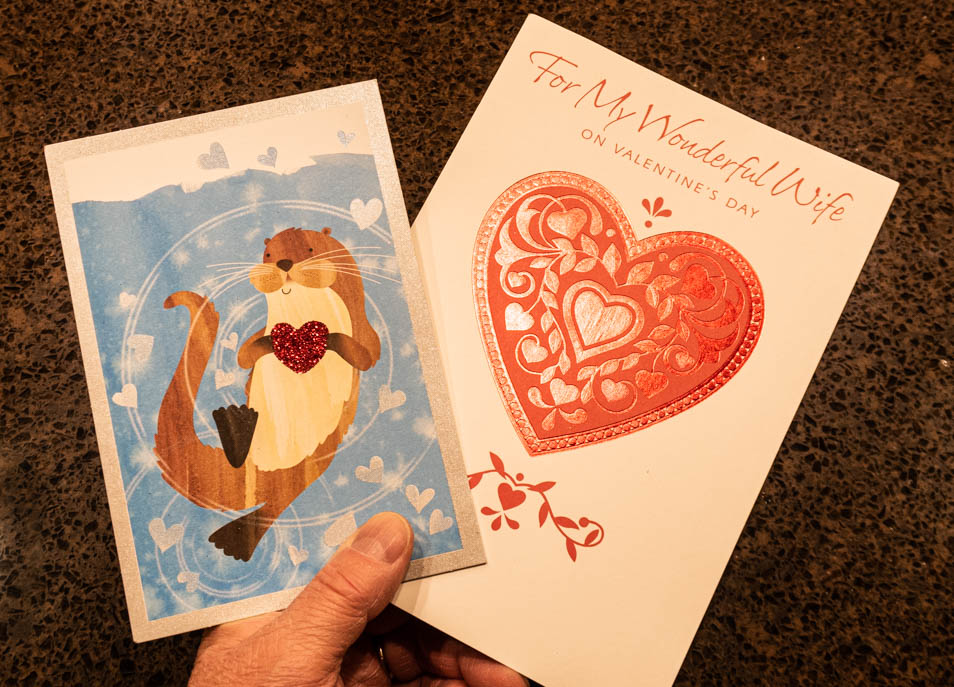 Back at Gilbert Lodge, they exchanged Valentine's Day cards.
All of this in front of a roaring fire in the Grand Fireplace.
For couples out there, Happy Valentines Day. For singles, Happy Independence Day!
---
---
page last edited 02/15/2021