__________________________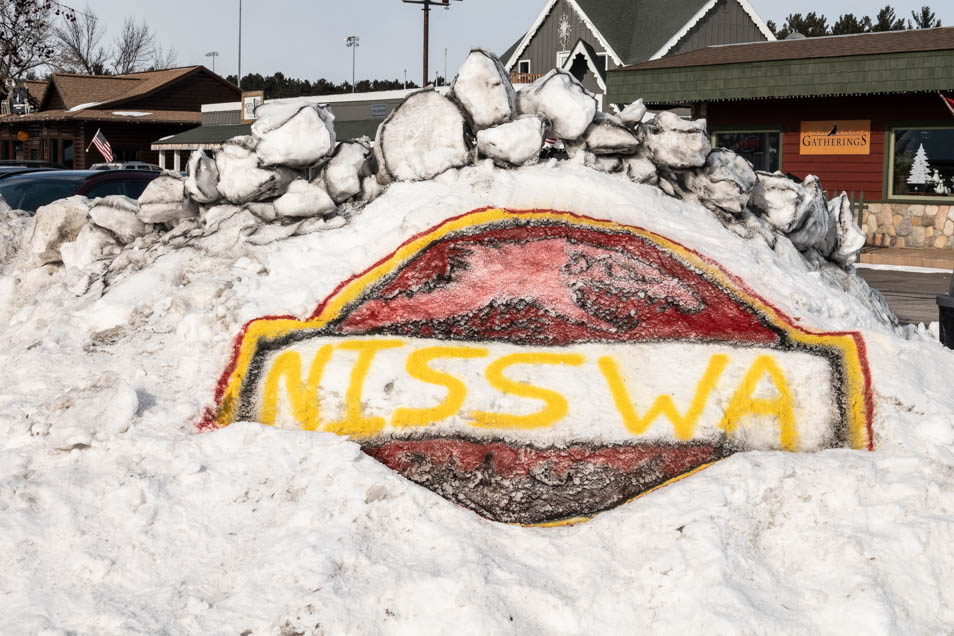 Saturday, January 13,
2021:
The annual Nisswa Winter Jubilee was held in -8 degree weather, preceed by -33 degrees at sunrise.
Snow sculpturing was not detured by the weather.


Joe Haeg, a Nisswa boy, was honored.
He played for the Tampa Bay Buccaneers in their winning Super Bowl game on February 7th.


This year's theme was Jarassic Times.


The Black Bear 4-H, was the snow sculpture contest winner.



---

---
Yes, snowmobiles were seen even in 8 below zero temperatures.
---
---
page last edited 02/14/2021