__________________________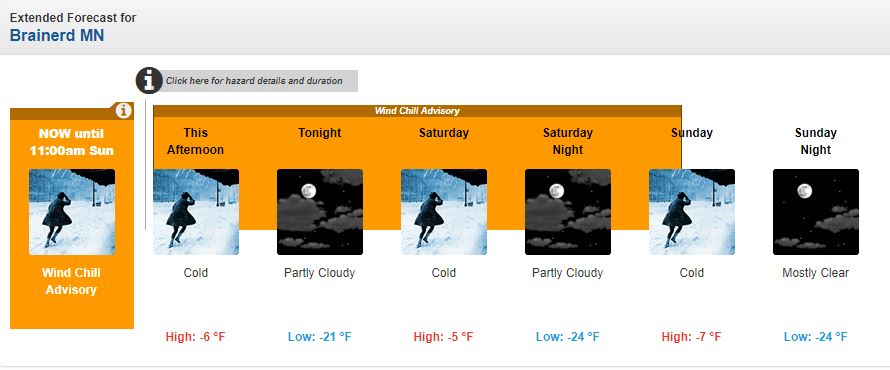 Friday, February 12,
2021:
It was 27 degrees below zero in the morning with more cold coming.
What do you do under those conditions?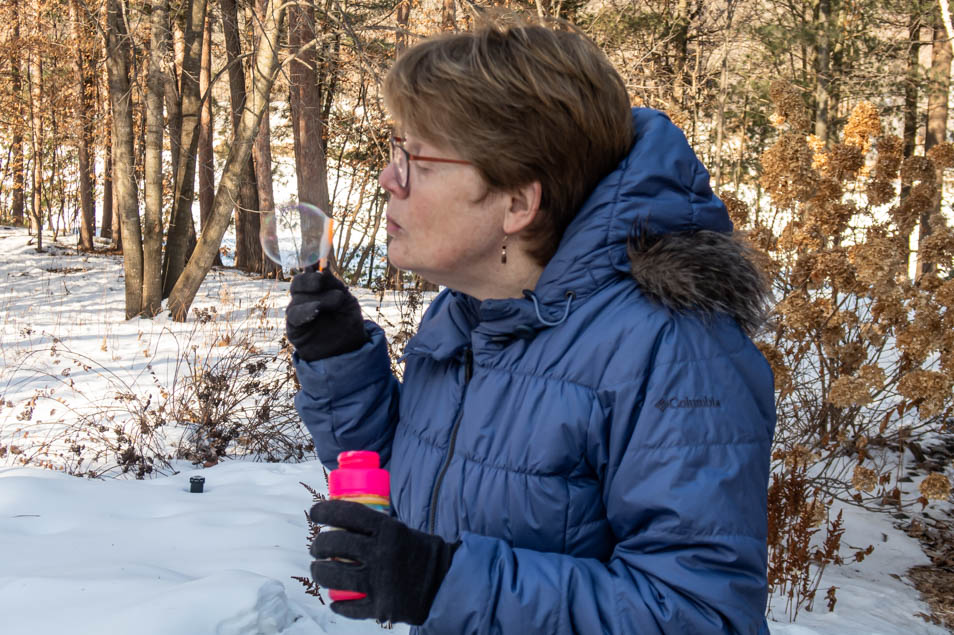 Well, if you are Paula, you try to blow bubbles to see what will happen!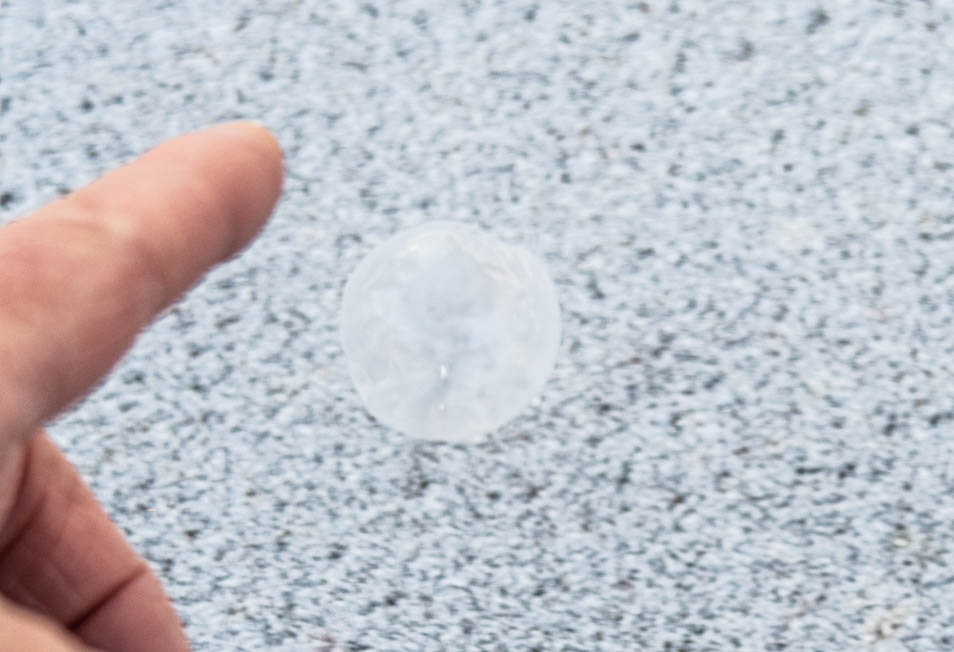 They shrink a bit and then freeze as a ball. You can't do that in the summer.
With cold temperatures like this, they noticed a clock as showing "Central Glacier Time."
The temprature in a Gilbert Lodge refrigerator was 50 degrees warmer than the outside air. Ouch!
---
---
page last edited 02/23/2021