__________________________



Wednesday, January 8, 2020:
Mark and Paula found themselves overnighting at the Blue Fin Bay Resort, about 1-1/2 hour up the north shore from Duluth.
Sunrise was slow in coming as "sea smoke" covered the horizon. It is a layer of mist over the water.
Finally, the sun climbed above it.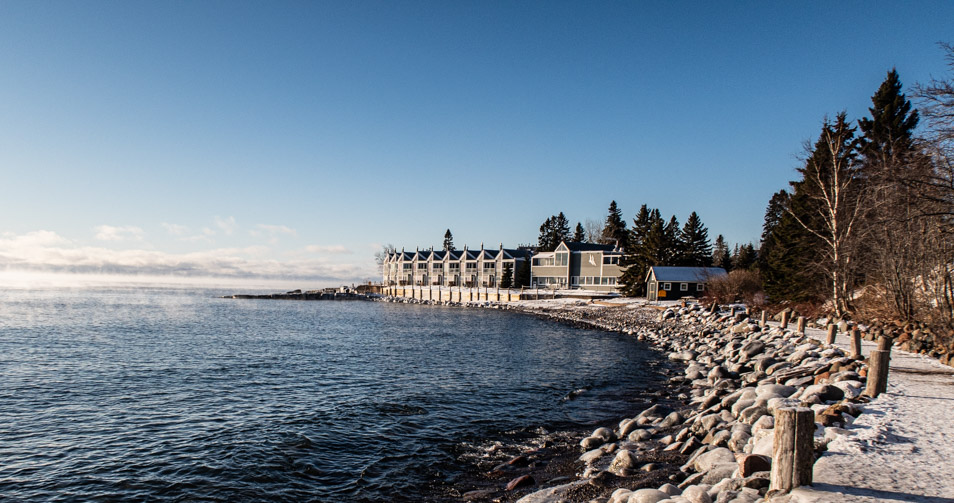 Blue Fin Bay, as seen from the north after the sun was up and shining.

Looking north along the shore. Still some sea smoke showing.

More along Lake Superior's north shore.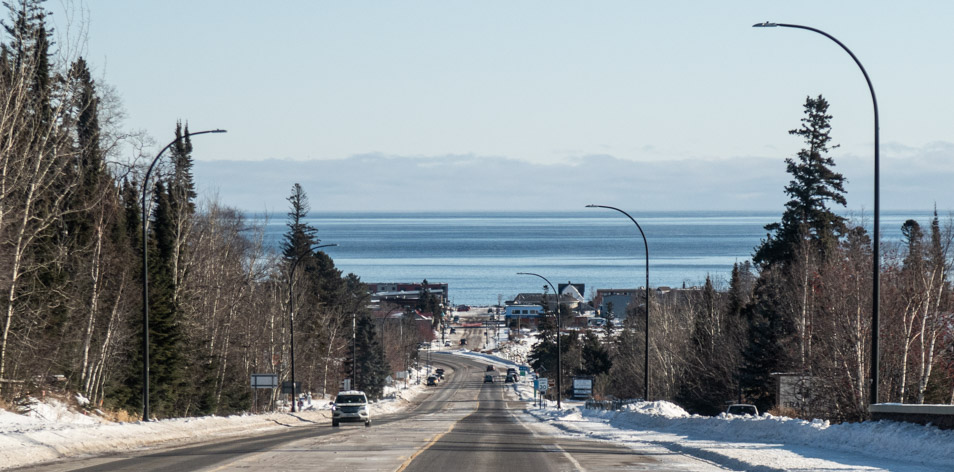 Then they came upon Grand Marais, MN, a town they liken to the TV series Northern Exposure.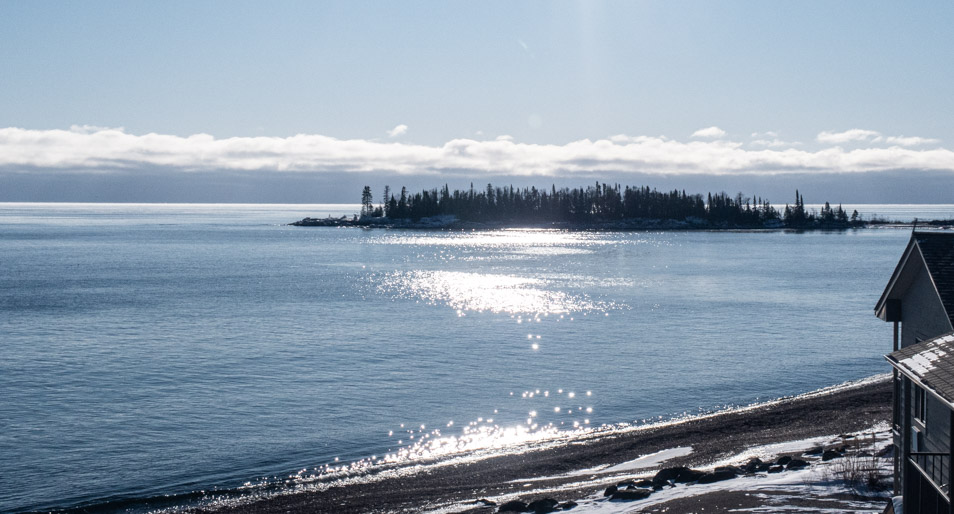 The sun shown over mostly calm water. More on that in our next exciting episode on the Gilbert Lodge Blog!

---
---
page last edited 01/21/2020