__________________________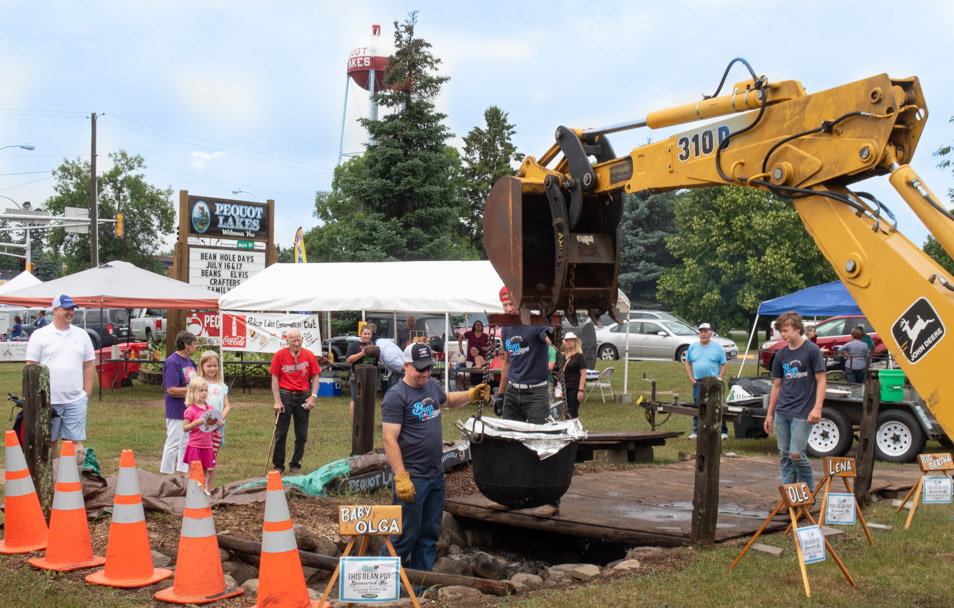 Wednesday, July 17, 2019: It was the 81st Annual Bean Hole Days in Pequot Lakes, MN, about 22 miles north of Brainerd.
Beans were baked underground for 24 hours before being pulled out.

Everyone wanted to stir the pots...six in all. The best way was with a canoe paddle.

Then King and Queen bean tasted the beans and approved them for their subjects.

The serving began. Local royalty joined in for a treat.

Just a small part of the thousand who showed up for this community event.

Lots of thumbs-up for great beans.

A blacksmith was there along with vendors for crafts and art.

Elvis showed up. Everyone thought he was dead, but there he was very much alive!
---
---
page last edited 07/25/2019