__________________________



Friday, July 12, 2019: Mark and Paula headed to Itasca State Park, near Park Rapids, MN.
Paula enjoyed the view of Lake Itasca from Peace Pipe Vista.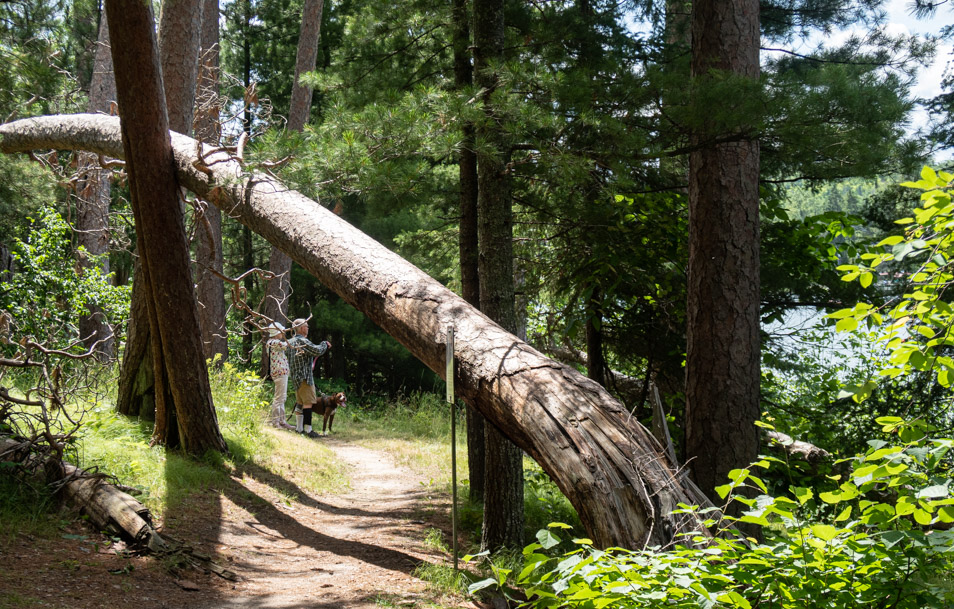 This is an old-growth forest from before the logging days of the early 20th century.
There was a blow-down in a storm a few years back that toppled a number of large trees.

A tour boat is often seen on Lake Itasca.

The Dynamic Duo couldn't help but get their photo taken at the headwaters, where the Mississippi River begins.

This spot attracts a lot of people.

This is the first bridge on the river, just 100 feet downstream. It is also the shortest bridge on the Mississippi River.

The forest sports tall trees.

This one is the "Big White Pine," a tree several hundred years old. How big is it, Paula?

Then it was time to climb the fire lookout tower. Mark went up and Paula stayed on the ground to keep her lunch down.

The view was good for 20 miles that day.

---
---
page last edited 07/16/2019